Not all vegans are on a whole-food plant-based diet. Some merely avoid animal-based foods. If you fall into the latter category, then you are probably more willing to eat processed food.
Lucky for you, there are still lots of easy snack options that are available at your local grocery shop. Keep in mind, these treats should be eaten sparingly since they are processed and possibly have unhealthy ingredients.
Here are some of the best vegan snacks that I reviewed.
Our Top Vegan Snacks
1 - KIND Snacks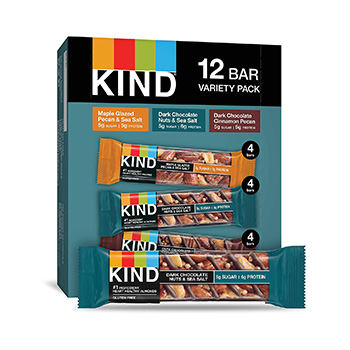 KIND has granola bars that taste great, and they have some vegan options.
You'll have to investigate carefully to ensure that the nutritional label matches your standards.
They have varieties ranging from Cherry Apple Chia to Dark Chocolate Banana. These granola bars are a good source of fiber and contain no processed sugar.
Most of the variants taste okay, but the smell might be overpowering for some.
PROS
Contains 1/2 servings of fruit per serving
Gluten-free
Non-GMO
Good source of fiber
CONS
Smell is overpowering for some
2 - Louisville Vegan Jerky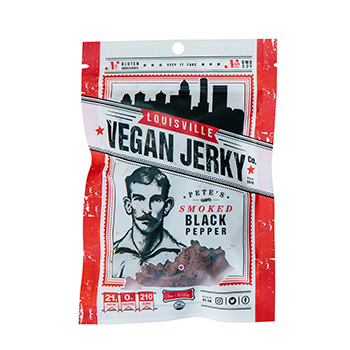 Vegan jerky is a thing. The jerky is made from soy protein and includes organic components like garlic, onion, and various spices.
Louisville Vegan Jerky is also non-GMO certified, gluten-free, and made with local Kentucky sources.
There are 21 grams of protein in each bag, which makes this a filling and healthy snack.
However, it's a little too salty for my liking.
Check this video out to learn more about its taste.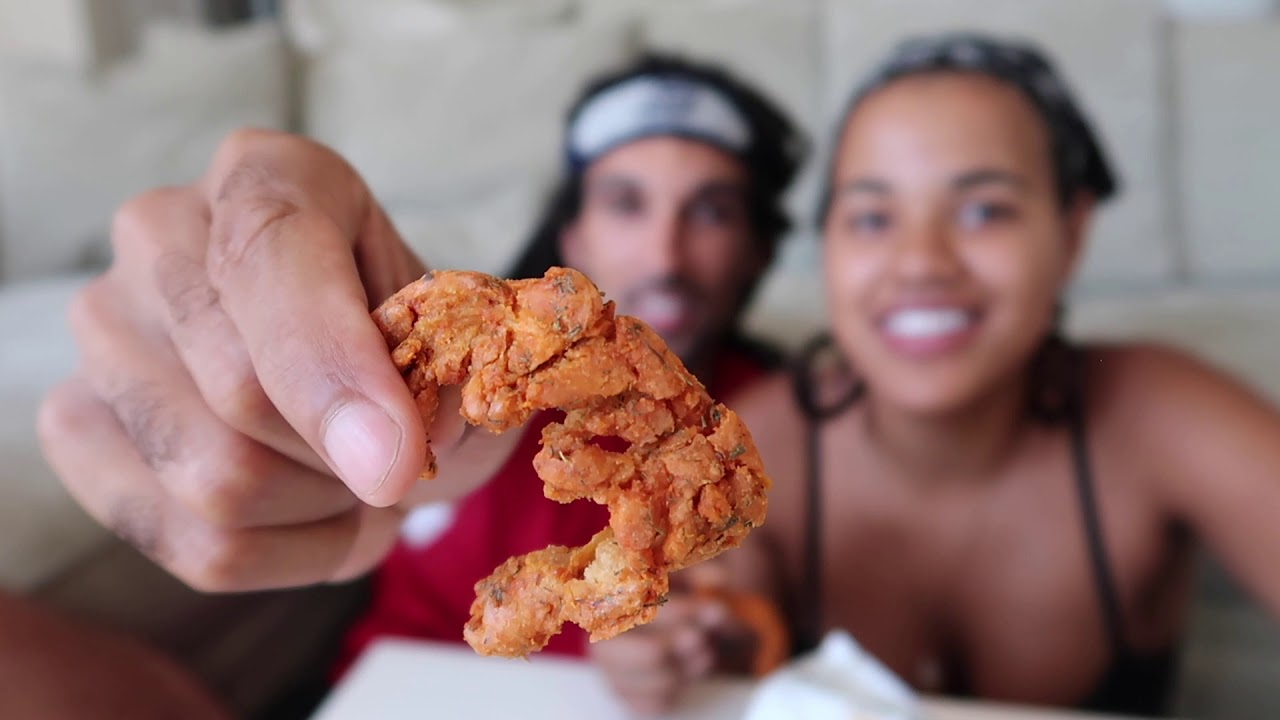 PROS
Free of gluten, cholesterol, and trans fat
Contains organic ingredients
Made with freshly sourced Kentucky ingredients
3 - Lenny & Larry's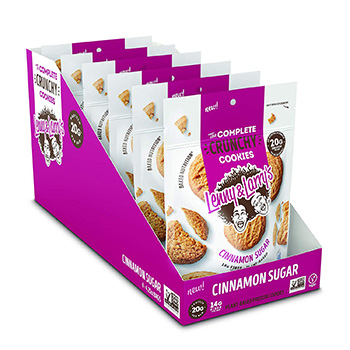 Lenny & Larry's is famous for their delicious vegan cookies.
Their cookies have no high fructose corn syrup, sugar alcohols, or artificial sweeteners. It has 6 grams of protein from pea and rice proteins containing all 9 essential amino acids.
They have different flavors, too. I love the classic chocolate chip cookie and apple pie.
It's not the cheapest out there, and I like the texture and consistency of the non-crunchy variant better.
PROS
Non GMO, Vegan, Kosher
No high fructose corn syrup, sugar alcohols or artificial sweeteners
Has the right balance of sweetness and dash of cinnamon
4 - Earth Balance Vegan Cheddar Squares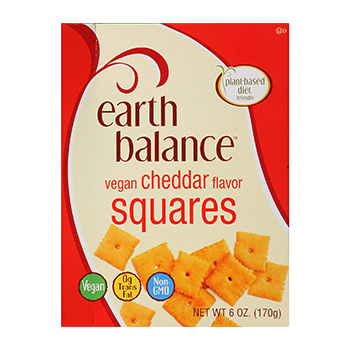 Earth Balance is another brand known for its vegan food products.
I have a hard time finding vegan cheese that isn't coconut based, but these vegan cheddar squares are an excellent knock-off of the original cheese squares.
They also have recyclable packaging, although the plastic bag inside the box doesn't appear to be recyclable.
As much as I love vegan cheddar squares, this one is not as flavorful as I want them to be.
PROS
Non-GMO
Kosher
0g trans fat
Ideal for a quick salt fix
5 - Oreo Cookies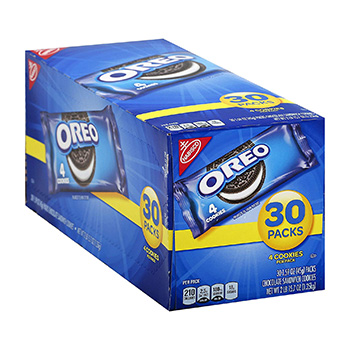 Do I need to sell you on Oreos? The cookies and cream are vegan, including the golden variety.
This childhood classic is always great with a glass of almond milk.
So next time you are thinking about breaking from your plant-based diet, think about how you can still have Oreos and feel better.
The texture, however, is a little more powdery than regular Oreos.
PROS
Contains a rich creme filling
Great for snacking and sharing at home
6 - Lay's Classic Potato Chips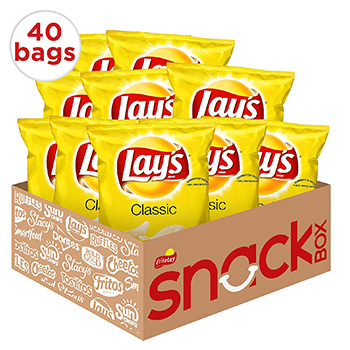 The world's most classic chips are made with only three ingredients; potatoes, oil, and salt.
It's the perfect salty snack, and it's also gluten-free.
The chips are also free from artificial flavors and preservatives.
Due to the lack of preservatives, you'll want to keep an eye on the expiration date. These only have a short shelf life of 60-90 days.
Consumers should look for chips that are air-fried and don't contain any extra sugar or seasonings.

- Maggie Michalczyk, RD
PROS
Gluten-free
Made only with three ingredients: potatoes, oil, and salt
Easy to carry, store, and pack
CONS
Expires earlier unlike other chip brands
7 - Clif Bar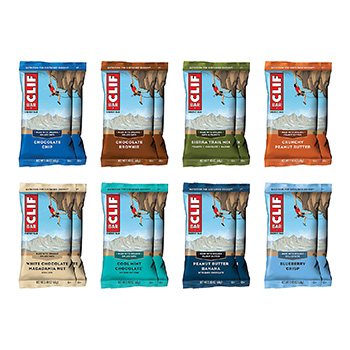 I put Clif Bar on the list because they don't source from animals.
You'll want to read the ingredient list first before purchasing though since it might contain milk, whey, casein, or honey.
Their labels also mention possible cross-contact with an animal source. You need to decide for yourself how comfortable you are with the risk. Also, it can be a little too sweet for some.
Otherwise, these are packed with protein at 9-11 grams in each bar. Flavors range from Blueberry Crisp to Chocolate Brownie.
PROS
Contains non-GMO ingredients
Contains 9-11g of protein per serving
Delicious flavors
CONS
Too sweet for some people
8 - Sun Chips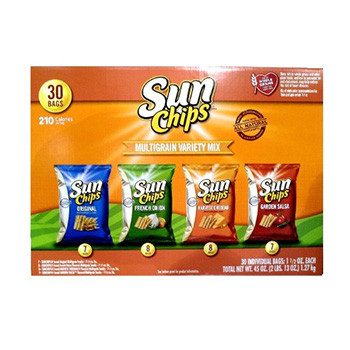 The multigrain chip also has the tasty flavor of harvest cheddar. You can get 21 grams of whole grains per ounce with these chips.
They are a great wholesome snack option.
Unfortunately, only the original flavor can pass as vegan, just like Doritos.
The other flavors don't make the cut.
Regardless, this is still an excellent option for your snacking needs.
Other vegan chips you can have are Fritos Original and Pringles Original.
PROS
Made with 21 gram of whole grains per serving
Convenient take-home bag
Support heart health
CONS
Only the original flavor pass as vegan
9 - Sour Patch Kids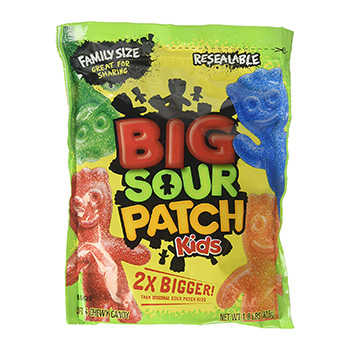 Surprisingly, Sour Patch Kids doesn't contain any gelatin, which is commonly found in gummy candies.
I would be a little cautious though.
Nothing in the ingredient list that would suggest it's not vegan, but artificial coloring has been tested on animals before.
It's up to your discretion if this is an issue for you.
PROS
Does not contain gelatin
Great for sharing
CONS
Does not specifically state that it is vegan
10 - Nutter Butter Cookies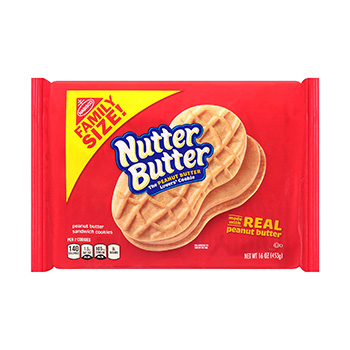 Luckily, Nutter Butter cookies don't contain animal-based ingredients, and it's also made with real peanut butter.
This is a cookie to eat sparingly, even if it is kosher-certified, cholesterol-free, and low in saturated fats.
Some find it salty, but the peanut butter flavor surely salvages it.
PROS
Made with real peanut butter
Kosher-certified
Cholesterol-free
11 - Ritz Whole Wheat Crackers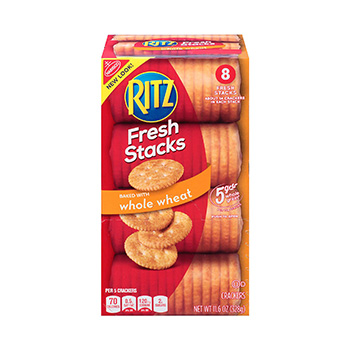 Ritz Crackers can be topped with anything and become a delicious appetizer.
Some topping options include pesto and vegan cheese, hummus with sweet peppers, and artichoke with dried tomato.
It's hard to go wrong with this crunchy base.
The whole wheat version is not as flavorful as the regular variant, but it still has that classic Ritz taste.
PROS
Baked using whole wheat
Ideal for travel
CONS
Not as flavorful compared to its regular variant
12 - Unfrosted Pop-Tarts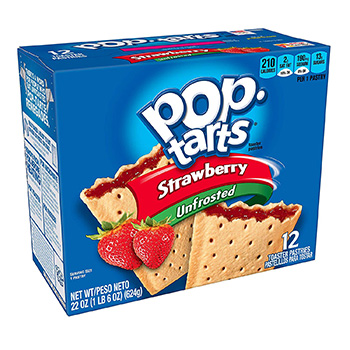 Didn't think you could enjoy pop tarts anymore?
That's not the case if you get the unfrosted versions.
Avoiding the frosting means that you also avoid animal products. The gooey filling inside a crumbly pastry crust is a great option if you are missing the original versions.
Enjoy them fresh out of the toaster or fresh out of the pack.
Because it's unfrosted, the flavor is a bit more mellow.
PROS
Contains 0g of trans fat
Sweet, tasty, and ready to eat
CONS
Flavor is mellow when unfrosted
What Types Of Snacks Are Vegan?
Some examples of healthy vegan snacks include:
Mixed nuts
Almond butter with apples
Plain popcorn
Coconut Bites
Fruit
Guacamole with crackers
These snacks are healthy for the body. For example, habitual consumption of avocados may reduce adult weight gain (1) and cocoa provides some cardiovascular benefits according to many human intervention studies (2).
If you are planning a road trip or any sort of travel, read our blog as we covered travel snacks that are vegan friendly.
Looking for something good for breakfast? Try these vegan cereal brands to prep a delicious breakfast for the kids.
For those who want to learn more about which snacks and sweets are vegan, read out our blog as we covered the most popular sweet treats in detail:
What Ingredients Should I Check Before Buying Vegan Snacks?
You should avoid ingredients that contain milk, dairy, meat, or any animal byproduct. Some ingredients in food don't immediately suggest they aren't vegan. The famous Jelly Bellys are the best example. As a consequence of having shellac and beeswax included in the ingredients list, Jelly Belly jelly beans are not vegan.
Moreover, if you're like me and you love to pair snacks with soda, make sure you drink soda that is vegan-friendly first.
Anyway, here's a quick guide for some sneaky ingredients to keep an eye out on while shopping:
Gelatin
L. Cysteine
Confectioner's Glaze
Which Vegan Snack Should You Buy?
The vegan diet doesn't mean that you have to let go of every unhealthy snack. It's okay to have processed foods in moderation. This is why we recommend Kind Snacks.
They are still filled with lots of calories and other elements that aren't the best, especially if you're aiming for specific health goals.
But, it's not at all bad to have a treat once in a while.
If you want to make your own easy treats, then read some of our healthy vegan recipes like our Vegan Protein Balls, Vegan Protein Cookies, or Vegan Protein Bars.
For more vegan snack options, check out Pulsin.
Craving for some junk food, check out some vegan junk food options here.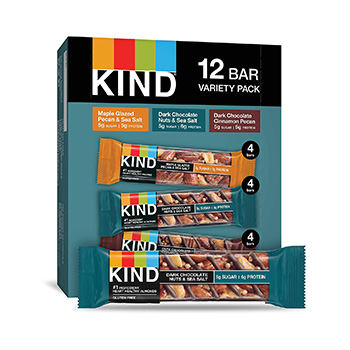 KIND Snacks
Our #1 Vegan Snack
Contains 1/2 servings of fruit per serving
Gluten-free
Non-GMO
Good source of fiber
Get the BEST PRICE until the end of May
Check Current Price
About the author