The health and beauty industries are among the biggest offenders when it comes to animal testing.
This is especially the case when it comes to skincare products, even for products as basic as deodorants and antiperspirants..
We spent about 2 months testing and researching cruelty-free vegan deodorants and antiperspirants and found that despite the rampant practice of animal testing, there are commendable brands that go against this and ensure that their products are 100% animal-friendly..
However, we did find some products with rather misleading labels, so make sure you stick with our recommended deodorants.
Our Top Vegan Deodorant Products
1 - Schmidt's Natural Deodorant
Schmidt's vegan deodorant uses only natural ingredients, with the primary active substance being baking soda.
Yes, this simple household item is known to help absorb sweat in a way that may limit the bad odors [1].
The only downside we found with this one is that it may create a slightly waxy residue if you apply too much of it.
However, most users report that they only need a small amount to smell fresh.
PROS
Aluminum-free, but may still help reduce sweating
Based on sodium bicarbonate, arrowroot powder, and coconut oil
CONS
May leave a slightly waxy residue if overused
2 - Organic Island Deodorant
Not just cruelty-free, this is one of the vegan and organic products that we found might be quite effective.
Many users like the fact that it's unscented, as it may help you to not clash with perfumes or aftershaves.
However, if you do want a deodorant that provides a nice fragrance, then this one may not be suitable.
PROS
Aluminum-free and unscented
The formula includes plant-based probiotics for odor protection
CONS
Not available in a scented version
By including aluminum-free probiotic ingredients, it claims to help reduce the risk of body smells developing with less of a chance of allergic reactions.
3 - Zion Health Clay Dry
If you like changing the fragrance of your vegan deodorants regularly, then Zion Health may have you covered.
Personally, I tend to get bored with deodorants quickly, so this was a convincing factor for me.
Many users also highlighted that the blend of clay and natural oils meant that there was less risk of itching after applying it.
However, a few reviews highlighted that they noticed that some pores became clogged, so keep an eye out for that.
PROS
Uses clay minerals and essential oils
Available in a broad range of different smells
CONS
Some reports of clogged pores
4 - Kopari Deodorant
Kopari is another vegan deodorant that avoids the use of harmful aluminum and is mainly based on coconut oil and milk.
These have become quite popular in body and skincare products as they rarely cause allergic reactions [2].
However, if you tend to lead a very active life or spend a lot of time in a hot climate, then this may not give you the same full-day freshness as other vegan antiperspirants do.
PROS
Based on organic coconut oil
Positive reviews about it not leaving a white residue
CONS
May not provide full-day odor protection
5 - Herban Cowboy Wild Deodorant
Yes, I'll admit it, the clever marketing name of this brand had me hooked from the start.
But despite my suspicions, I was pleasantly surprised.
I would agree with many user reviews that the certified vegan deodorant applies easily and doesn't leave a sticky residue.
As the name suggests, though, the scent is quite strong, so keep that in mind.
PROS
Positive comments about the smooth and non-sticky application
Easy on the skin with low risk of rashes
CONS
The smell is quite strong
6 - Pacifica Beauty Deodorant Wipes
Personally, I had never heard of these types of deodorant products, but our female team members all seem to keep some of these Pacifica Beauty Deodorant Wipes in handbags.
We also noticed that many users commented that even though their skin was sensitive, they didn't seem to have any reactions to the wipes.
Just keep in mind that they aren't the cheapest, and you may need to use a few of them each day.
PROS
Convenient wipes make it easier to remove sweat
Reviews include comments that it's suitable for sensitive skin
CONS
May work out expensive if needed multiple times a day
7 - Green Tidings Natural Deodorant
This is the first vegan deodorant with shea butter and natural oils that we found.
The reason we like seeing natural oils in deodorants is that there really is no need to test them on animals, as their use is so widespread.
The first item on the ingredients list is baking soda, which may help to reduce the amount of sweat you release.
The only thing I didn't like about it is that the stick is a bit hard, which makes applying the deodorant not so easy.
PROS
Uses organic shea butter and no harmful mineral salts
Natural baking soda claims to help absorb and neutralize sweat
CONS
Stick is quite hard making it a bit difficult to apply to skin
8 - Lavanila Laboratories Healthy Deodorant
Another one of the vegan products with a nice selection of fragrances is this Lavanila one.
All of them are a combination of vanilla (surprise, surprise!).
In quite a few user reviews, there are comments that it doesn't cause much of a residue, which may reduce the risk of it staining your clothes.
However, it's not the best option for all-day protection.
PROS
Nice selection of vanilla-based smells
People have commented that it doesn't cause a residue
9 - Tom's of Maine Long Lasting Deodorant
One of the vegan cruelty-free deodorants, where we noticed a lot of feedback about how it worked for people with a very active life, is Tom's of Maine.
With only natural ingredients, it does seem like the brand has struck a popular balance between smell and effectiveness.
One thing I would suggest, though, is to give it some time to dry before you put on your clothes, as it may leave some residue.
PROS
The smell is light and not too overpowering
Positive comments that it lasts well even when you're active
CONS
Does tend to leave a little bit of residue
10 - Sam's Natural Deodorant Stick
Another vegan deodorant brand that makes it very clear that no animals were harmed is Sam's.
One of the main active ingredients is baking soda, and many users mention that it's concentrated enough so that you may avoid having to reapply it.
While it does have positive comments about not causing irritations, it may result in some stained clothing.
PROS
Doesn't require a lot of product to last the day
Seems to reduce risk of skin irritations
CONS
May cause some staining so make sure it dries in
11 - Crystal Mineral Deodorant Stick
If you're tired of ruined clothes because you can't get the deodorant stains out, then the best option may be this Crystal product.
It's almost clear and gel-like with mineral salts that may counteract the development of sweat.
On the downside, some users shared that it didn't work as well as other vegan options when it came to how long it lasted.
PROS
Claims to have no residue or cause staining
Uses natural mineral salts as active ingredients
CONS
May not be the best deodorant for very active vegans
12 - Lavender Moon All Natural Deodorant
This lavender vegan deodorant does have a pleasant smell that you might find is also soothing.
By using a mix of essential oils, it seems like it's able to reduce sweating and odors for most of the day.
Just keep in mind that some people who tend to get skin reactions shared that this wasn't their favorite choice.
PROS
Claims to provide non-toxic essential oils for all-day protection
Many positive reviews about the lavender smell
CONS
Not the most suitable if your skin is highly sensitive
13 - Botanik Natural Deodorant
The final vegan option we want to share with you is this Botanik one.
There are quite a few positive comments from busy people who say it may help to reduce sweating throughout the day.
We also found that it doesn't tend to stain your clothing.
The only downside is that it's not currently available in a fragrance for men.
PROS
Despite not using aluminum, many positive comments that it lasts all-day
Helps to avoid staining clothes by not using coconut oil
CONS
Currently not available in a men's fragrance
What Ingredients Do Vegan Deodorants Contain?
Vegan deodorants generally combine ingredients like baking soda, coconut oil and milk, essential oils, and in some cases, natural mineral oils.
However, in all of our research, we have found that some dubious labeling is sometimes used to make something look like it's suitable for vegans.
Here are two things to look out for.
Animal Product Free
First of all, you want to check the label for anything that may have been sourced from animals. PETA has a great resource that may help you with this [3], or else you could just pick one of the above vegan products.
Cruelty-Free
However, just because something wasn't sourced from animals, doesn't mean that no animals were harmed in the process. It's important only to consider cruelty-free deodorants, and the best way to do that is to look for some certifications on the packaging.
Typically, animal tests for cosmetics include skin and eye irritation tests where chemicals are rubbed onto the shaved skin or dripped into the eyes of rabbits; repeated oral force-feeding studies lasting weeks or months to look for signs of general illness or specific health hazards, such as cancer or birth defects.

- Humane Society International
But is that all?
Benefits Of Using Vegan Deodorants
Beyond being the right thing to do from an ethical point of view, there are two other reasons why vegans and non-vegans should consider using these products.
Environment & Sustainability
Especially when you choose organic ingredients, the damage to the environment may be significantly limited.
But natural ingredients also tend not to have a harmful effect when they wash off during a shower and making it into the waterways [4].
Health And Wellbeing
With no harmful chemicals used as pesticides, there is also less risk of those chemicals making it into your body [5]. While these may only be tiny amounts, for something you apply every day, like a deodorant, there is a risk that it may accumulate over time to become harmful.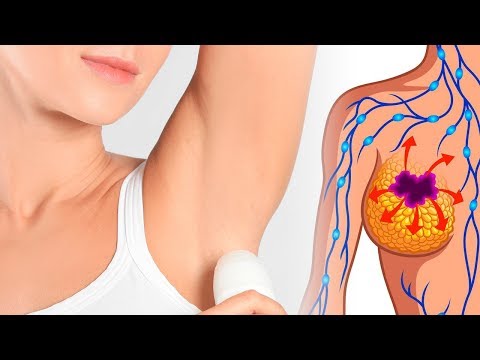 Deodorant Vs. Antiperspirant
One discussion we ended up in is trying to define the different types of products we analyzed.
We all tend to use the two terms interchangeably, but in reality, there are rather different.
Basically, a regular deodorant will aim to provide odor protection. So, when you do start sweating, the smell will be masked.
An antiperspirant, on the other hand, will limit the sweating in the first place, most commonly by reducing the activity of sweat glands.
Other Resources You May Like:
Vegan Protein Muffin Recipe
Is Yeast Vegan?
Best Vegan Apps
Best Vegan Shampoo
FAQs
No, Dove deodorant is not vegan as the company has not confirmed that it avoids the use of substances tested on animals. This is an unfortunate reality for most of the leading health and beauty companies.
Is Mitchum Deodorant Vegan?
No, not all Mitchum deodorants are vegan, with the main problem being that it's sold in China where testing on animals is mandatory. So, even if the product technically didn't cause any harm to animals in the US, it will have in China.
Are All-Natural Deodorants Vegan?
No, not all-natural deodorants are vegan, even if they advertise not containing animal ingredients. The main reason is that many of these deodorants have been directly tested on animals in very cruel ways.
It might be shocking to learn that animal testing is required by law in China for all foreign cosmetics companies. This means that all the big American and European cosmetics brands that are currently sold in China, must undergo animal testing.

- Suzanne Rose, Vegan Journalist
With All Those Choices, Which One Should You Try?
To answer this, we had a heated debate followed by a vote. And despite loving a good argument, we all managed to agree that Schmidt's Natural Deodorant is the one we would not want to be without.
It ticks all the right boxes for containing natural ingredients, being chemical-free, and not having caused harm to animals or the environment.
Give it a try and report back to us on social media to let us know if you agree.
Schmidt's Natural Deodorant
Our #1 Vegan Deodorant
Aluminum-free, but may still help reduce sweating
Based on sodium bicarbonate, arrowroot powder, and coconut oil
Get the BEST PRICE until the end of June
Check Current Price
About the author