My own experience switching to a plant-based lifestyle was enjoyable yet challenging. One of those I found to be quite tricky was replacing all the personal hygiene and skincare products.
Good thing I didn't have to worry about vegan makeup, but I spend a lot of time outdoors, especially in the summer. Protecting my skin from harmful UV rays is something I take seriously, but the problem was identifying sunscreen options that are vegan.
Some might say cruelty-free but still contain animal ingredients, while others are perfectly vegan-friendly, but they don't advertise it.
So, over the last summer, I set out to research and test over 50 products to bring you the best options available.
Our Top Vegan Sunscreens (2021 Updated)
1 - Tarte Tarteguard 20 Vegan Sunscreen
If it's still early in the summer season and you want to get a bit of a healthy tint added to your skin, then Tarteguard is a very popular choice.
Many users like that it works well as a light and non-clogging moisturizer, as well.
Just keep in mind that it's only factor 20, which may not be enough for intense rays.
PROS
Provides SPF 20
Works as a tinted moisturizer
Many positive reviews that it's hydrating and feels light
The water-based formula doesn't leave you with oily skin
CONS
SPF is a bit low for high-intensity UVA and UVB rays
2 - Kiss My Face Cool Sport Spray Sunscreen
This is another water-resistant vegan product that is ideal for sporty people.
With an SPF of 50, it comes in a convenient spray bottle that makes it easier to apply.
If you're a parent, you'll know all about how much that convenience is worth.
While it claims to be fast-drying, I did find that you need to wait about 20 minutes for it to soak in thoroughly.
Hint: avoid the sand at that time.
PROS
Maximum SPF 50 protection
The convenient air-powered spray makes applying it very easy
Claims to be water-resistant for 80 minutes
Feels light on the skin with no greasy effect
CONS
Not as quick-drying as it claims to be
3 - Goddess Garden Sport SPF 50 Mineral Sunscreen Lotion
This is another favorite for families, as it comes in a large enough tube at a reasonable price.
You can easily stock up on a few of these for your summer vacation.
It's made with the environment in mind while still maintaining maximum protection.
The main thing we didn't like about it is that you will notice some residue for quite a while after applying it.
PROS
Very high SPF 50
Based on zinc oxide for natural protection
Family-friendly product for aquatic sports lovers
Uses no chemicals, only environmentally friendly minerals
CONS
Leaves a noticeable residue
4 - Avalon Organics Intense Defense Sheer Moisture SPF
This convenient mineral-based protection is an excellent choice for a busy urban life.
It is only SPF10, but unless you're spending a lot of time out in the sunshine, it can be enough for a quick shopping trip or outdoor work lunch.
On the downside, it's a bit thicker than other choices, which can make it difficult to pump out.
The consistency can also feel heavy.
PROS
Provides factor 10 protection
Based on titanium and zinc oxide
Formula designed with added vitamin C to improve skin health
Has a nice fresh smell to it
CONS
It can be a bit difficult to pump out the cream
5 - Jason Natural Products SPF 45 Family Sunblock
This is one of the best-reviewed family products, possibly because of its factor 45 protection.
It will keep kids and adults stay safe, whether you're just out for a walk, or enjoying a swim in the pool.
One thing to keep in mind is that a few people have noted that it can take a while to dry.
PROS
Broad-spectrum SPF 45
Water-resistant makes it ideal for swimming
Includes green tea extract that can help protect skin from toxin damage
Suitable for the whole family
CONS
Can take a while to soak into your skin fully
6 - Sun Bum Mineral Sunscreen
If you like to go for a splash on a hot day, then you'll need a water-resistant product, and this zinc-based [1] one is one of the best to protect your face.
Yup, I was attracted to the name as it stood out so much from other brands, but it also has very positive reviews, so I was easily sold.
Sadly, this doesn't come bigger than 0.45 oz. It can be a good thing because it's travel-friendly. But price-wise, I feel like it's a bit on the expensive side for its net weight.
PROS
Provides SPF 50 for maximum protection
Zinc-based and all vegan ingredients
Works as a moisturizer without the use of oils
Claims to be hypoallergenic
CONS
Only available in tiny 0.45 oz package
7 - Alba Botanica Sport Sunscreen
This is another one of the more popular brands available, and I found a lot of positive reviews that it works very well as a moisturizer.
That's very helpful on very hot days, especially if you have dry skin.
One thing I would point out, though, is that while it is suitable for vegans, it's not entirely chemical-free.
PROS
Provides SPF 45 protection
Works well in moisturizing your skin
Suitable for dry and sensitive skin
8 - HydroPeptide Solar Defense Body Sunscreen
HydroPeptide comes in another very convenient spray bottle that makes it easier to spread out evenly.
It's entirely mineral-based, which is especially important if your skin is sensitive to chemicals.
From all the reviews, it seems to work very well, but it does come at quite a steep price.
PROS
Provides SPF 40
The spray works well to spread on your body evenly
Many users comment that it has a subtle smell
Doesn't use harmful chemicals for protection
CONS
One of the more expensive brands
9 - COOLA Full Spectrum 360 Mineral Sun Silk Sunscreen
While this is, by far, not the cheapest brand, keep in mind that this product is not meant to be used on your whole body.
The broad spectrum sunscreen is meant for sensitive skin on your face, where it will shield you from dangerous UV rays.
It does soak in very quickly, but some people reported that it can leave a white cast.
Most sunscreens do that, so it's not a significant concern for me.
PROS
Provides SPF 30
Based on zinc oxide for natural sun protection
Many positive reports that the cream absorbs fast
Oil-free so that you don't end up with that greasy look​
CONS
Leaves a bit of a white cast
10 - Block Island Organics Natural Mineral Sunscreen
The final product on this list is popular because it's listed as using organic compounds.
For the less intense UV exposure, the SPF30 will be enough, but make sure you have a stronger one for sensitive areas like your nose and ears.
What we didn't like so much is that it can take quite a long time to soak in fully, and it does leave a slightly oily residue.
PROS
Provides SPF 30
Uses absolutely no chemicals that can cause harm
Organic elements that are ideal for everyday use
CONS
Takes a long time to soak in
Does feel a bit oily
What Is Vegan Sunscreen?
Vegan sunscreens are products that are free from animal ingredients and have not been tested on animals either.
It's important that you clearly understand this dual ethical impact, as it's something that I had not thought of when I first turned vegan.
These days, I also take it one step further in making sure that the ingredients themselves are mineral-based.
 Zinc and titanium oxide are the most common ones that are safe and best suited to minimize the impact on coral reefs.
​So, to summarize the 3 most important aspects:
No animal ingredients
No Animal testing
No environmentally harmful ingredients
Cruelty-Free Vs. Vegan Sunscreen
The beauty and makeup industry are slowly waking up to the demands for certified vegan choices, and there has also been a big change in UV protection as well.
The annoying thing is that you can find products that have not been tested on animals, but they contain beeswax.
On the other hand, there are natural sunscreens that contain no animal ingredients, but they have been tested on animals.
Personally, I would like to see a lot more vegan and cruelty-free sunscreen certifications on labels so that it becomes a lot easier to make a truly informed decision of the impact the product has [2].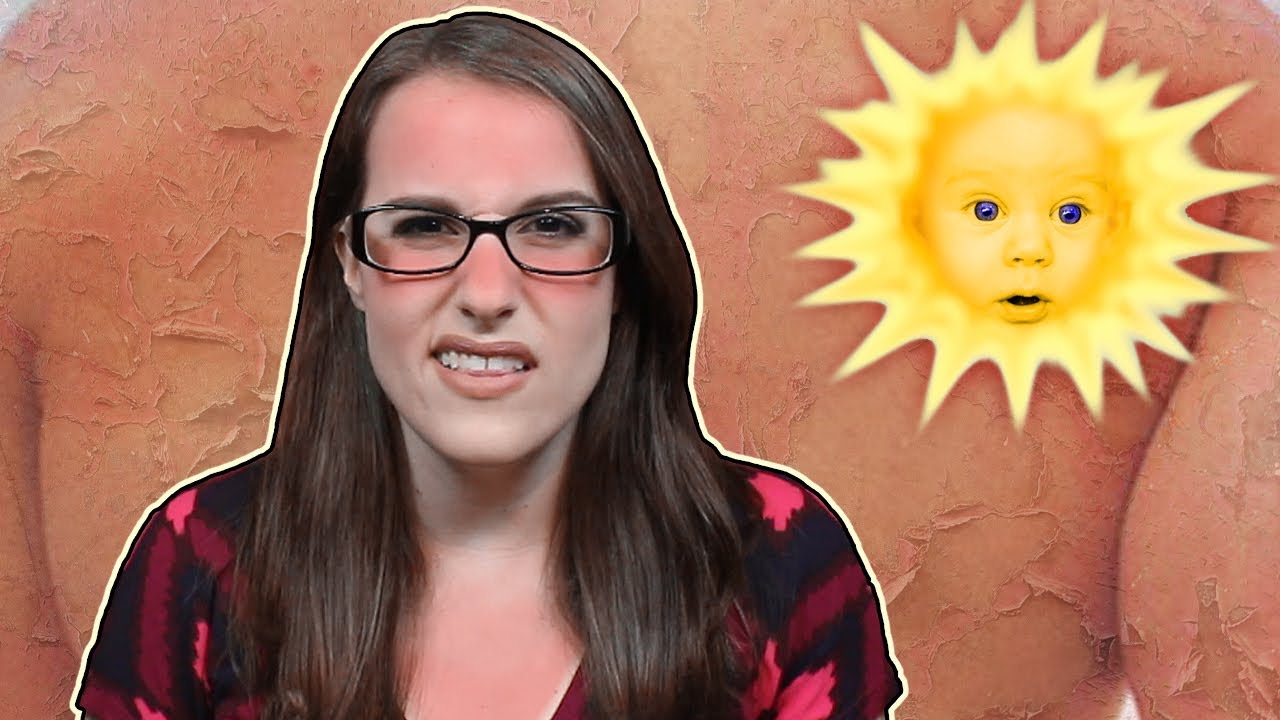 Environmental Impacts Of Sunscreen
This is something that was relatively new to me, but once I looked into it in more detail, I was quite shocked at how much damage your sunscreen can actually be doing.
Many of the products you find filling shelves are packed full of chemicals like parabens, oxybenzone, octisalate, and nano-titanium, to name just a few.
These don't only wash off swimmers in the oceans, but waste that is pumped into rivers ultimately brings these chemicals into contact with coral reefs [3].
And this is where a lot of damage is done.
THE WORLD'S CORAL reefs are suffering, and chemicals commonly found in sunscreen contribute to the problem. By the numbers, the problem is daunting: 14,000 tons of sunscreen are thought to wash into the oceans each year.

- Elaina Zachos, Writer at National Geographic
Favor Natural Sunscreen Ingredients
Zinc and titanium dioxide are the best ingredients to look out for on labels. These are completely natural ingredients, and people are very rarely allergic to them. More importantly, they are not sourced from animals, don't need to be tested for safety, and they don't cause problems for marine life.
For the past 3 years, I have switched exclusively to mineral-based creams, and while they are a bit more expensive, the protection they provide is excellent. I tend to burn easily, so I was concerned about safety, but so far, I haven't had any burned skin at all.
FAQs
How Do You Make Vegan Sunscreen?
You can make vegan sunscreen by mixing coconut oil, raw aloe vera, and some zinc or titanium oxide. It's actually quite inexpensive to make. Also, it's the best way to be 100% sure about the ingredients you expose your skin to.
What Is the Best Natural Sunscreen?
The best natural sunscreen is zinc and titanium oxide. These two simple minerals are classified as safe and generally don't cause any negative reactions. They also provide just as good, if not better, UV protection than most chemical-based products.
​Is Coconut Oil a Natural Sunscreen?
Yes, coconut oil is a natural sunscreen, and it provides an SPF of about 5. This isn't a huge amount, but if you mix it with some zinc oxide, then you can achieve a much better protection level.
​Is Aloe Vera a Natural Sunscreen?
Yes, aloe vera is a natural sunscreen and can reflect about 20% of all UV rays. It's not exactly a sun blocker, but a great ingredient to use in your homemade products.
Which Product Should You Choose?
Based on hours of research into hundreds of customer reviews, feedback from a dermatologist, and our own experience with more than 50 products over an entire summer, we have all concluded that the best option is the one from Tarte.
It's lightweight and moisturizing. Since it has a subtle tint to it, you can skip your foundation and still get an even skin tone and a nice makeup base. Best of all, it's vegan, cruelty-free, and won't harm the environment. And, of course, you won't end up looking like a lobster.
If you have some other recommendations, feel free to reach out to us on social media.
Want more vegan care products? Check out our article on best vegan shampoos.
Tarte Tarteguard 20 Vegan Sunscreen
Our #1 Recommendation
Provides SPF 20
Works as a tinted moisturizer
Many positive reviews that it's hydrating and feels light
The water-based formula doesn't leave you with oily skin
Get the BEST PRICE until the end of June
Check Current Price
About the author