It is a common misconception that the term veganism and cruelty-free are synonymous. But there are several factors that differentiate both the terms from each other.
When you're new to the plant-based diet and lifestyle, there is so much information out there that it can be overwhelming. You may end up confusing the cruelty-free and vegan products, and you may think they're the same when they're not.
All cruelty-free products aren't vegan, but most vegan products, if not all of them, are cruelty-free. Too complicated?
Let me walk you through the main differences between veganism and cruelty-free products.
What Are Cruelty-Free Products?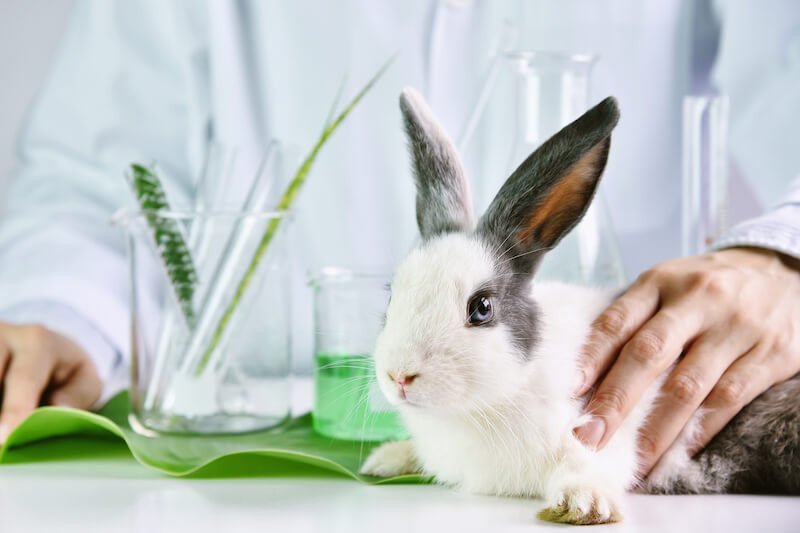 Cruelty-free products include products that are produced without harming animals. This means that every product that follows the practice of animal testing is not cruelty-free.
The term cruelty-free actually comes from the 50's, and emerged as part of the whole animal rights movement as well as the rise of environmentalist movements in the 70's.
Did you know that animal testing kills around 25 million animals a year?
Most of the animals are used in medical tests, the rest are used for testing of products related to skincare or makeup.
Animal testing is not allowed by the European Union anymore, but it's still very much present in other parts of the world, including in the U.S., where it's still legal. In fact, in the U.S., researchers are estimated to kill over 100 million animals a year during animal testing.
That's a shocking number, and unfortunately, a lot of countries still allow animal testing. These experiments hurt animals and kill them most often, and around 10% of the animals are not even given any painkillers or anesthesia while being tested on.
It may come as a shock that this level of cruelty still remains in the world, but it is still true. Some of the products you're using daily might be made after animal-tested.
Cruelty-free refers to any product that hasn't been tested on animals, so no animals are supposedly harmed in the process; that's the theoretical definition.
The FDA (the U.S. Food and Drug Administration) states to this day that there is no official regulation for the terms 'cruelty-free' or even 'tested on animals'.
There are currently no legal definitions surrounding these terms in the U.S, which means that some organizations can declare that their products are cruelty-free, even if they're not. This makes it really hard to know what's actually going on behind the scenes during the production and conception of different products.
Some independent organizations do try to regulate these terms, such as the Leaping Bunny Program.
There are stricter regulations in the European Union since animal testing has been officially banned since 2004 for finished cosmetic products and in 2009 for cosmetic ingredients.
What Is The Difference Between Cruelty-Free And Vegan?
Veganism isn't cruelty-free, necessarily. Cruelty-free means that no animals were harmed in making a product and that there was no animal testing. At least, that's in theory since in the U.S. There is no legal definition for this term, and cruelty-free products are not regulated.
Veganism is usually a lifestyle, which means so much more than just not eating animal products such as meat or fish or any animal by-products such as dairy or honey. Anything that comes from an animal or comes from an animal source will be a no-go for a vegan diet.
But veganism is much more than just eating a vegan diet. It's a complete lifestyle. This means that if you follow veganism you won't buy clothes that have any animal trace in them, and that you will adhere to vegan skincare and makeup, and so much more.
It's a set of ethics in which you don't want to profit from animals or their by-products.
What's the difference between cruelty-free and vegan products?
The difference between cruelty-free and vegan products is that the cruelty-free label on a product will imply that no animal was supposedly harmed, while vegan products include any products that don't have animal traces, animal by-products, or animal-derived ingredients in them.
Can A Product Be Both Cruelty-Free And Vegan?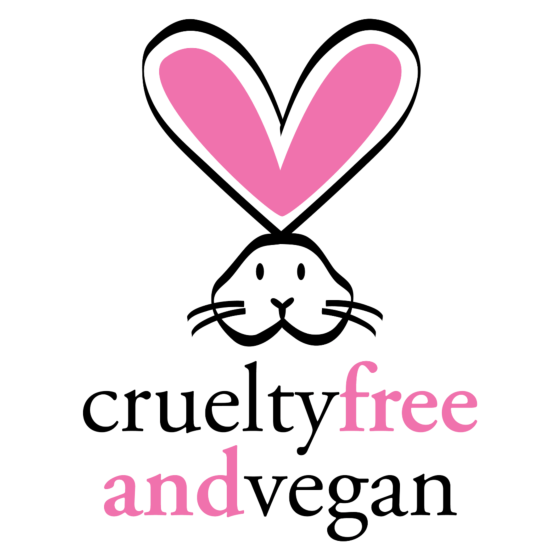 Can a product be cruelty-free and vegan at the same time?
Yes, a product can absolutely be both cruelty-free and vegan.
If a product claims to be both cruelty-free and vegan, it means that this product wasn't tested on animals and that it contains no animal products, by-products,cruelty-free, or animal-derived ingredients in it.
For example, a face cream can be cruelty-free and vegan, and a vegan meat-replacement product can be both.
If you want to make sure that a product is both cruelty-free and vegan, you just have to check its label. The label will tell you all the information you need to know.
Unfortunately, cruelty-free products tend to be less regulated in the U.S. since there is no legislation around this term which causes a dilemma.
Can a product be cruelty-free but not vegan?
Yes, a product can be cruelty-free but not vegan. For example, honey can be cruelty-free, but honey isn't vegan since bees make it and humans transform it, which doesn't fit into vegan ethics.
So even if no bees were harmed and nobody did animal testing on bees, honey won't be vegan. But it can be cruelty-free.
If you take eggs, some chickens can be raised in the open air, and there will be no animal harm. The eggs are free-range and cruelty-free, but eggs aren't vegan. Do you see where I'm going with this?
If you want another example, take a look at lipsticks. Some of them are cruelty-free since some brands won't do animal testing because of their ethical choices or country regulations. For example, Lush doesn't do any animal testing and stands up against animal cruelty.
However, some lipsticks can contain animal-derived ingredients or animal by-products, such as beeswax (which comes from bees), lanolin (which is wool wax from sheep), or carmine (which is made from bugs).
I just gave you these three quick examples so you can understand the concept that a product can be cruelty-free but not vegan. Sometimes, a cruelty-free product isn't even vegetarian. For example, gelatin isn't vegetarian or vegan, as it's often made with animal carcasses.
Can a product be vegan but not cruelty-free?
This is more complicated to answer than the two previous questions, as this is a bit of a grey zone. A product can be vegan since it uses no animal ingredients, animal-derived ingredients, or animal by-products. But some vegan products are still tested on animals, unfortunately.
So a product can be vegan but not be cruelty-free, even if the brand that sells you this product tells you it's cruelty-free. They can lie to you, as they're legally not accountable. The brand can say it's cruelty-free, even if they perform animal testing, just to sell more products and give their brand a better image.
If you want to make sure a brand is cruelty-free and/or vegan, you should do your own research. Labels and claims aren't a guarantee that there is no animal testing.
To give you an example, l'Oréal has vegan products, but this brand is notoriously famous for doing animal testing, even if they say they don't do that anymore.
Since this brand sells its product in China, they have to perform animal testing for their products which is what Chinese law requires. And since they sell their products in China, they have to do animal testing. It's not considered a cruelty-free brand, despite their claims.
Aren't there legal definitions for the terms 'cruelty-free' and 'vegan'?
Unfortunately, there aren't legal definitions for the terms 'cruelty-free' and 'vegan'. At least, not in the US.
So a brand could be lying to you by telling you that their product is either vegan, cruelty-free, or both. And they would have no legal consequences or liability.
They can't be sued, and this will not affect their business, except maybe for their brand image if there is a huge scandal. I know this sounds terrible, but it's true.
A lot of animal-rights organizations and environmentalists are trying to fight this system and create a legal definition for these terms. There are four organizations that are trying to regulate those terms and will actually accredit companies that respect their standards.
For example, the Leaping Bunny Program accredits different products that are, in fact, cruelty-free. You probably saw their logo before, which is literally a leaping bunny. So this can help you tell if a product is cruelty-free.
Same goes for vegan and vegetarian products, which have the recognizable 'V' logo, with a leaf, in a yellow circle. That's the European V-label, but there are other labels that can tell you if a product is vegan and/or vegetarian.
How To Know If Your Product Is Cruelty-Free?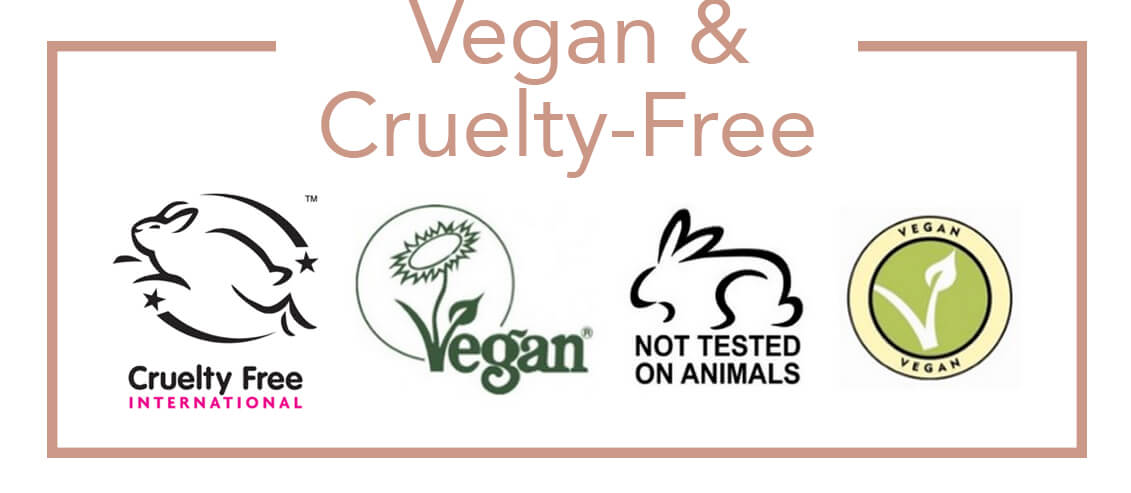 Since there are no regulations in the U.S around the 'cruelty-free' term, how do you know if your product is cruelty-free?
The answer to this question is a complicated one as we have seen brands lying about their practices without having to worry about any consequences.
The only way to tell if your product is cruelty-free is by checking if the product has an official bunny cruelty-free logo. There are three types of bunnies, and the organizations behind them are doing amazing work regulating cruelty-free products and making sure they're actually cruelty-free.
PETA, Cruelty-Free International, and the Leaping Bunny Program have three easy spottable cruelty-free logos all over the world.
So if you trust the organizations that certify if a product is cruelty-free or not, you will know if a product is cruelty-free really easily. If they're not a part of these three main organizations, you should do a lot of research to make sure that your product is, in fact, cruelty-free.
If the product has no cruelty-free certified logo, it means that the product is not cruelty-free and that the brand uses animal testing. If the product has a cruelty-free certified logo that belongs to the three major regulating cruelty-free organizations, then your product will be cruelty-free.
If you're not sure about a product and don't trust the cruelty-free logo because it's one that you haven't seen yet, you can check lots of different databases online to check if a product is cruelty-free or not.
You could check the databases of the three certified cruelty-free organizations or download a cruelty-free app to check if a product is cruelty-free or not. The last thing you could do to check if a product is cruelty-free or not is to email the brand directly and ask them.
There are definitely ways to tell if a product is cruelty-free or not now, because of the easy access to updated information and databases. The good thing is that there are more and more organizations certifying companies each day.
Conclusion
Veganism isn't the same thing as cruelty-free. A cruelty-free product means that it doesn't employ animal testing. Veganism on the other hand is a lifestyle and a whole set of ethics, which doesn't endorse animal testing.
A product can be cruelty-free and vegan, but a vegan product is not always cruelty-free. To check if a product is actually cruelty-free, there are plenty of awesome databases and apps that can help.
About the author