As there are so many different supplements out there, many of which are not vegan, trying to find the right one can be like looking for a needle in a fat burner stack.
Today, we're going to find out the best fat-eliminating ingredients you should keep an eye out for (such as green tea extract, caffeine, capsaicinoids, etc., but more on this later) and the top vegan fat burners you can buy.
To spare you the trouble, I've taken a thorough look at the market and came up with the top fat burners that I think will be a good fit for plant-eaters looking to get jacked and tanned.
All of these contain compounds that are proven to enhance fat loss and perhaps, more importantly, I've made sure to exclude any supplement with proprietary blends.
The Best Vegan Fat Burners (2021 Updated)
1 - PhenQ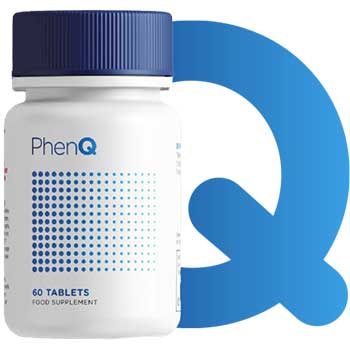 PhenQ is a strong (and safe) vegan fat loss formula that helps you to reduce your body fat through accelerated fat burning.
The goal of this supplement is to increase your metabolic rate so you can burn more calories than your typical person. This mean's you'll feel more physically active due to increased energy levels - more reps at the gym.
Not only is it a vegan fat burning supplement, but it's an appetite suppressant too, meaning you feel less hungry and eat less in the first place.
The company behind PhenQ, Wolfson Berg Limited, states that they've been leading the supplements industry for over a decade.
Calcium Carbonate: 625mg
Caffeine: 150mg
L-Carnitine Furmarate: 142.5mg
Chromium Picolinate: 80mcg
PROS
Burns fat and replaces the body's lost electrolytes
Contains effective fat burning ingredients such as green tea leaves and cayenne peppers
No hidden ingredients and fillers
Ideal for losing fat while building lean muscle
CONS
Contains quite a bit of caffeine
With a good track record and over 190,000 satisfied customers, you know you'll be getting a high-quality, safe product.
Overall, this is a great product for burning fat and boosting energy levels.
2 - LeanBean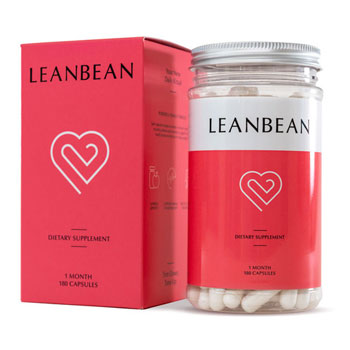 LeanBean is a favorite of female athletes up and down the country, so why not take advantage of these vegan weight loss pills which help you to keep your figure trim and muscular?
The LeanBean formula – which consists of Chromium Picolinate, Konjac Fiber, and Vitamins B6 and B12 – is not only good for your health and nutrition, but it's also great for helping speed up your metabolism.
See how we compare Leanbean with other fat burners:
Vitamin B6: 1.7mg
Vitamin B12: 2.4mcg
Chromium: 35mcg
Zinc:11mg
PROS
Especially formulated for women who wants to burn fat with no side effects
Contains konjac fiber which makes you feel fuller longer, preventing you to eat more
Has turmeric that speeds up metabolism
CONS
More expensive than other fat burners on the market
The capsules contain no harmful ingredients, so you can rest assured that you're not filling your body up with harmful stimulants or additives.
It has 3000mg of Glucomannan and it's approved for weight loss in the European Union. It's also recommended to take 6 capsules per day: 2 during breakfast, lunch, and dinner, respectively.
3 - Burn Lab Pro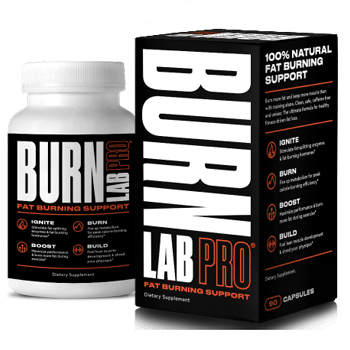 Burn Lab Pro Fat Burner is a 100% plant-based fat burner that will boost your metabolism, burn unwanted calories and fats, and preserve and protect your muscles during exercise.
The innovative formula features a trio of natural thermogenics - Black Pepper, Cayenne Pepper, and Forskolin. With zero caffeine, so no gym jitters or heart palpitations to worry about.
Calcium: 262.5mg
HMB: 1500mg
Capsimax Cayenne Pepper Extract: 75mg
Chromium: 90mcg
PROS
100% clean, vegan and safe to use every day
Smart stack of Cayenne Pepper + Forskolin targets belly fat
Research-backed ingredients and never-before-seen stacks
CONS
Only available via their website
There's a potent dose of muscle-friendly multi-tasker HMB to boost strength and slow fatigue. Which also stacks effectively with Forskolin to target stored fat as fuel rather than muscle mass.
It's free of allergens, gluten, caffeine, soy, synthetic additives, and banned substances. And comes in easy-to-pop capsules, made from fermented tapioca and infused with natural prebiotics for superior absorption and comfortable digestion.
4 - Powher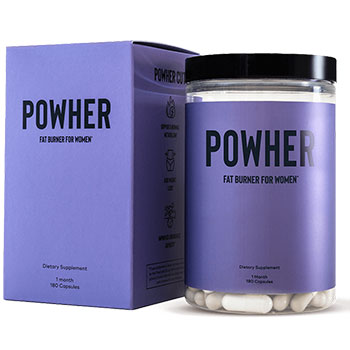 Powher, the female fat burner, comes from Ultimate Life, the company that is renowned for female supplements. With this product, they are expanding their range to include another high quality, female fat burner.
It includes some high-end ingredients: glucomannan to help with appetite suppression, caffeine to provide an energy boost, choline to support fat metabolism and more.
The doses have been specially chosen in line with published research showing that they are the most effective for weight loss.
Vitamin B6: 10mg
Vitamin B12: 50mcg
Calcium D-Pantothenate: 10mg
Taurine: 2.5mg
PROS
Strong focus on the science behind doses, as well as ingredients
3g of glucomannan per daily dose to help prevent emotional eating and snacking
Included caffeine in order to deliver a metabolic boost
Uses female-friendly minerals like magnesium and Iron
Free from artificial colors and flavors
CONS
Only currently sold on their official website.
Powher is an effective product from a company that has already demonstrated a strong track record.
5 - LEAN PM Night Time Fat Burner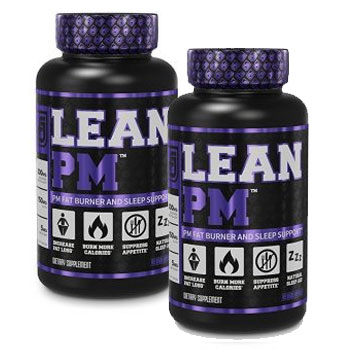 Lean PM Night Time Fat Burner will help any vegan sleeping beauty to both shred fat and have a deep, rejuvenating sleep.
Unlike all the other supplements in this category - this is a synergistic blend of thermogenics and other relaxing compounds (without stimulants) that will help to curb your appetite and burn fat while you sleep.
So, what's the verdict here?
The green tea catechins encourage fat loss by increasing thermogenesis without any of the caffeine present in green tea.
Then there's the blend of L-Theanine, 5-HTP, magnesium, and melatonin which all contribute towards a calmer, more relaxed, and more focused mind.
Vitamin B6: 10mg
Magnesium: 150mg
L-Theanine: 200mg
5-HTP: 150mg
PROS
Vegan, fat-burning product
Caffeine-free
Green tea catechins for a powerful fat-burning effect
Potent blend of compounds that will soothe your mind, reduce anxiety and stress and help you sleep better
Contains no artificial ingredients
Produced in an NSF and cGMP certified facility
CONS
Contains no stimulants at all if that's what you desire
As the name implies, this would indeed be great for taking before bedtime, however, it can just as readily be used throughout the day to reduce anxiety and stress (and burn a couple of extra calories). It's a good fit if you don't handle caffeine well.
Users report an enhanced rate of fat loss without the crashes associated with stimulant-based fat burners.
6 - Vintage Burn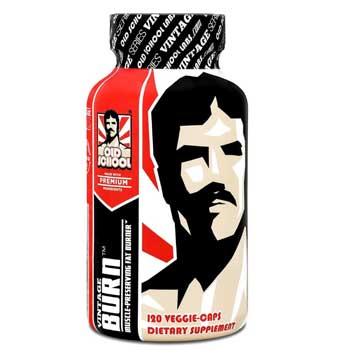 Old School Labs Vintage Burn is a  vegan thermogenic fat burner featuring a total of 9 ingredients that fuse together to create a potent formula aimed at optimizing fat loss.
First of all, what I think is great is the complete transparency, as every single compound is listed with the exact quantities used. There's no proprietary blend being used here.
Several proven fat-burning compounds in large doses such as the green tea extract, green coffee bean extract, caffeine, and forskolin
- a blend sure to stoke the metabolic furnace and help burn calories as well as bacopa leaf extract that will enhance your mood and sharpen your cognition so you can stay on track with your weight loss regimen.
Green Tea Leaf Extract: 330mg
Green Coffee Bean Extract: 270mg
Raspberry Ketones: 200mg
Olive Leaf Extract:160mg
PROS
Packed with green coffee bean extract, forskolin, and more that burn calories
Sharpens cognition and enhances mood
No artificial flavors included
CONS
Contains some ingredients without solid scientific evidence
The potential drawbacks are the raspberry ketones, garcinia fruit extract, and chrysin that in theory might help with weight loss, but with no solid scientific evidence that they would work in humans.
Users report mostly good results: enhanced rates of weight loss and some pretty dramatic transformation pictures with the aid of these pills. This supplement is free from all artificial colors and flavors and has been third-party tested for purity for an extra layer of scrutiny.
7 - GENIUS BURN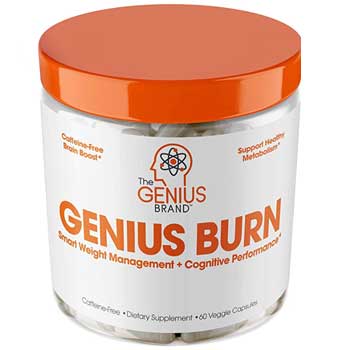 Genius Burn is a vegan 2-in-1 fat-burning and nootropic supplement:
This means that, unlike other formulas, this supplement doesn't only help you shed pounds, but also provides a powerful boost to cognition and several key brain functions.
That was a boatload of different compounds, so let's summarize:
Although the ingredients used are a bit unorthodox for a fat-burning supplement, they're still well-formulated.
There are a variety of powerful nootropic ingredients that will enhance key brain functions and enhance your mood, making it easier to stick with your fat loss diet.
Ashwagandha Extract: 150mg
Citicholine:100mg
Theacrine: 50mg
Natural L-Theanine: 50mg
PROS
Fat burning and nootropic supplement in one
Burn extra fat and boost brain performance
No caffeine or other stimulants
CONS
A bit pricey
Maybe not as potent as other supplements with caffeine and other stimulants
In addition to the brain boosters, there are fat burners such as capsaicinoids which will help to accelerate fat loss.
Perhaps the most distinguishing feature is that there are no stimulants such as caffeine or synephrine. If you're sensitive to stimulants, then this is a good fit.
Many users mention that instead of the usual 'rush' they get a boost of clean energy and a slow and steady boost to fat burning.
8 - BN Labs Natural Fat Burner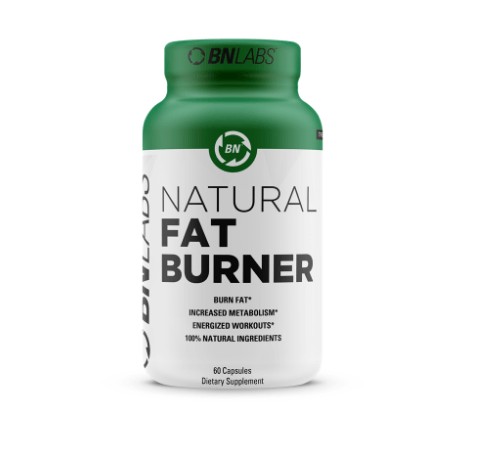 BN Labs Natural Fat Burner is a vegan and completely organic fat-burner that promises to "attack fat from different angles to supercharge your fat loss."
So, does it live up to this bold claim? All in all, how does this ingredient list stack up to the competition?
I like that they didn't use a proprietary blend to hide how much of each ingredient they used.
Moreover, the nootropics' ashwagandha and Rhodiola are great for promoting overall enhanced mood and wellbeing.
However, this supplement is lacking in the fat-burning department.
Ashwagandha Extract: 300mg
Organic Milk Thistle Extract:200mg
Organic Artichoke Inulin: 200mg
Organic Green Tea Extract: 125mg
PROS
Vegan fat-burning product
All organic
Contains caffeine and green tea extract to promote fat burning
Contains compounds that enhance mood, well-being, focus, and energy
Third-party tested
Non-GMO, soy & gluten-free
Free from artificial colors and flavors
CONS
Perhaps not as potent for the purposes of weight loss as other supplements
Small amounts of green tea extract and caffeine might help slightly but I wish they would've bumped up the doses or included more efficacious compounds.
In summary, BN Labs Natural Fat Burner includes a couple of beneficial compounds to reduce stress and to enhance mood & well-being, but it lacks a bit when it comes to inducing thermogenesis and promoting weight loss.
However, for anyone looking for a 'milder' fat-burning pill, and/or something 100% organic, this would be an ideal choice.
Fat Burners Are Not Magic Pills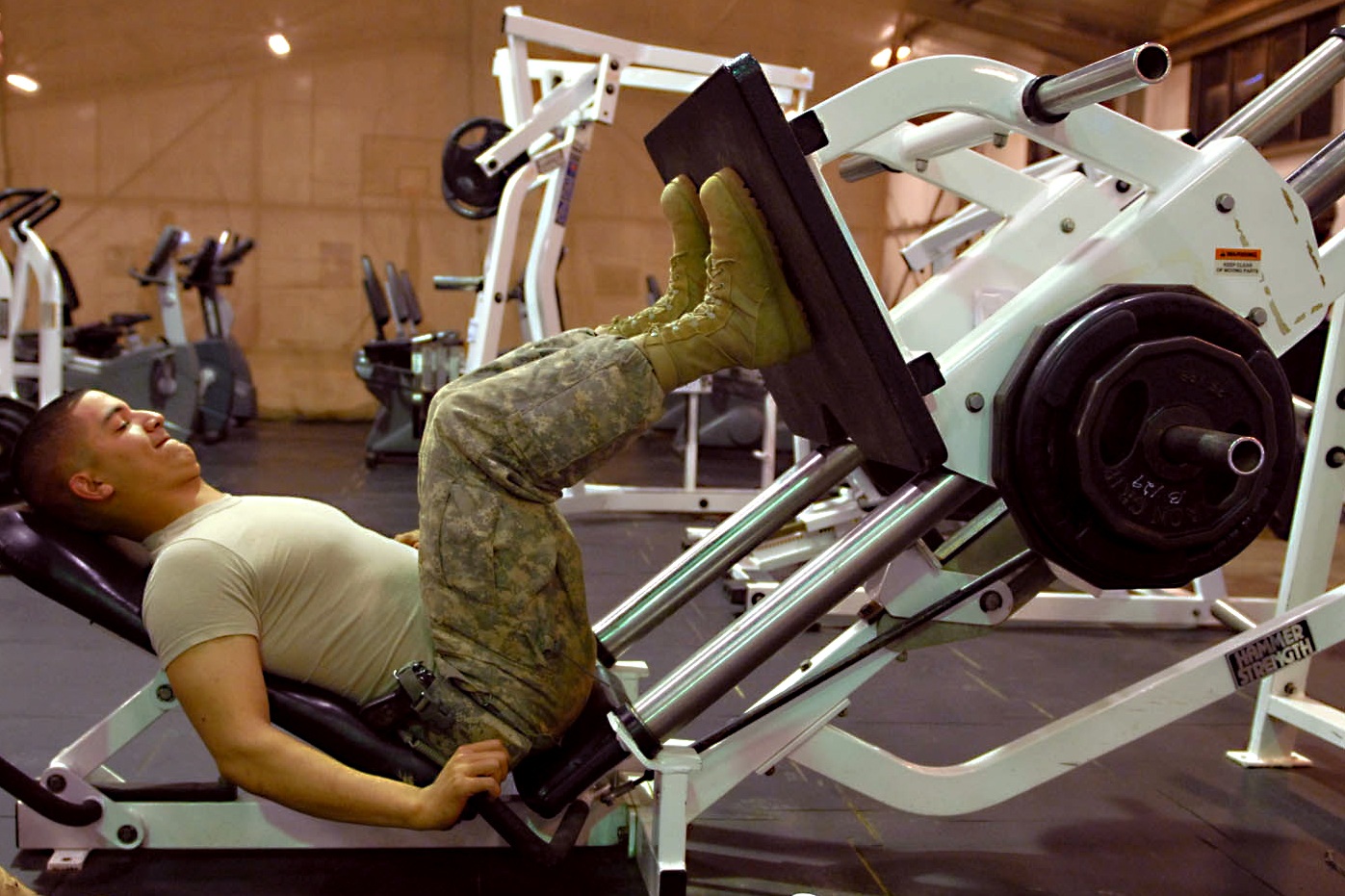 Before we dive into the mechanisms by which fat burners work and the nitty-gritty of what specific ingredients do there is something important that needs to be made clear first.
Fat loss is made possible by hard work.
A vegan fat-burning supplement is not a substitute for a good diet or solid training routine.
If you haven't already got your vegan diet plan and training regimen figured out beforehand, there's a high risk you won't see any results from using thermogenics.
That's not to say that they don't work, in fact, they work rather well, studies have consistently shown that thermogenic fat burners can help boost fat loss (25).
As with any supplement, it has to be incorporated into a sensible and effective fat loss regime, not as a band-aid to cover up your unwillingness to stop eating Oreos.
How Do They Work?
Fat burners and similar pills do not work through magic, placebos, or other inexplicable mechanisms. To give you a quick summary, they can help to enhance weight loss through multiple different pathways:
1. Increases Metabolism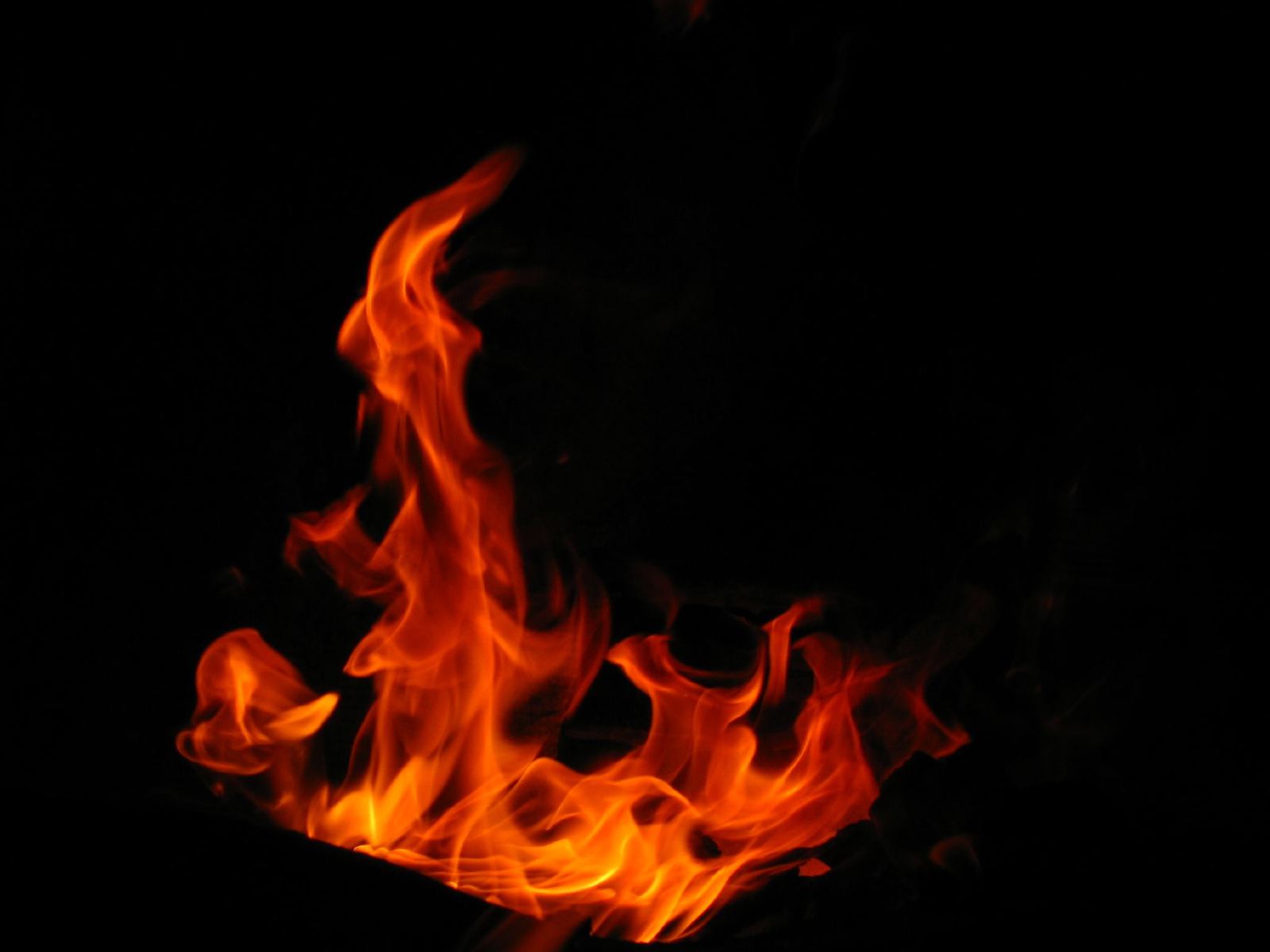 While losing fat might seem like a mystery, the basic principle behind fat loss is extremely simple. 
You put calories in your mouth. If this amount of calories is less than your body burns per day, you will tap into your fat storage in order to provide sufficient energy.
Voila, fat loss.
The main mechanism by which fat-burning supplements encourage weight loss is their thermogenic effect and ability to boost metabolism (26).
"Hold on a second, what is a 'thermogenic' effect, and how does it relate to metabolism?"
Good question.
Thermogenesis is the process where the body burns calories to produce heat, which happens in all warm-blooded organisms. When the rate of thermogenesis increases and the heat rises in the body, this will raise one's metabolic rate or amount of calories burned.
And, as we know based on the laws of thermodynamics, calories in and calories out is what dictates weight loss and weight gain. So by consuming compounds that naturally induce thermogenesis, you create a larger calorie deficit which results in greater fat loss.
2. Enhances Energy and Well-Being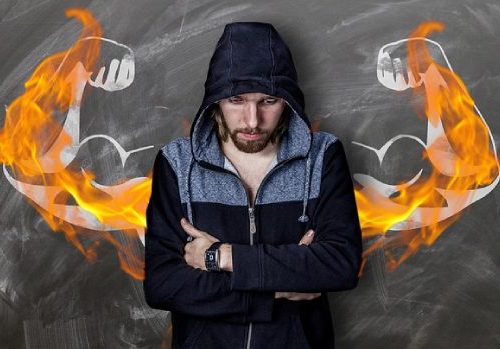 The mental game of fat loss is not to be downplayed. I mean we all should theoretically be able to lose weight; it's simply a matter of eating less.
Yet, it isn't quite that easy, as made evident by the epidemic of obesity.
One powerful benefit of thermogenic fat burners is that they often contain compounds such as 5-HTP and other similar compounds that enhance focus, alertness, and energy levels.
So not only do fat burners directly affect fat loss by stoking our metabolic fire, another perk is that they indirectly affect fat loss by enhancing our mood and general wellbeing. This is essential to your success in losing weight.
If you're in a good mood with an abundance of energy and focus, then you're much more likely to stick to your diet and training regimen. This will help keep you from falling off the weight-loss wagon and it'll be easier to adhere to your diet and training plan long-term.
3. Controls Appetite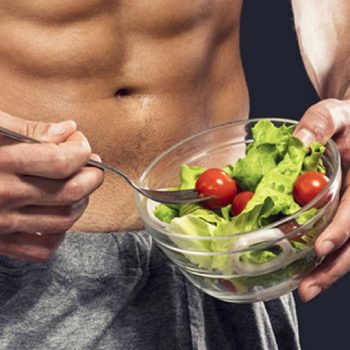 How interested are you in going on a food binge when you have the flu, and not only that but when you're also violently sick?
"What a strange question" I sense you thinking right now.
Of course, you're not interested in eating when you feel like absolute crap. In fact, it's such a struggle eating that you probably need to make a concentrated effort nibbling at small food bites to get any calories in whatsoever.
What fat burners achieve is a similar effect, albeit not to the same degree as the provided example.
A suppressed appetite will translate into less food being eaten. So when you usually go for a quick snack, there are no hunger pangs or urges to eat anymore.
(No, this was not a recommendation for getting violently sick as an optimal means to achieve weight loss)
Ingredients of Thermogenic Supplements
So what's in fat burners that can generate all of these effects in the body? You'll find that many thermogenic supplements are very similar in their ingredient composition.
This is because there are a couple of effective and proven-to-work ingredients - naturally supplement companies will want to include these in their fat loss blend.
Here is a couple of them:
1. Green Tea Extract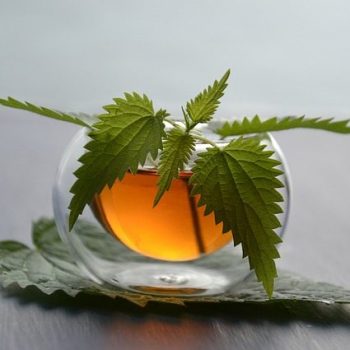 Green tea extract has been shown in studies to help increase fat oxidation and metabolism, both short-term and long-term.
Certain compounds called polyphenols are naturally present in green tea, more precisely in flavanols and catechins. And these catechins are especially potent for the purposes of inducing fat loss:
In a 12-week randomized clinical trial, one group drank a bottle of tea containing 690 mg of catechins per day, and the other group a bottle with only 22 mg.
Following the 12-week intervention, the body weight, waist circumference, body fat mass, and subcutaneous fat were all significantly lower in the group that ingested 690 mg per day.
But it gets better. As you might know, green tea is a natural source of caffeine - but what you might not know is that caffeine is also a very potent thermogenic fat burner:
2. Caffeine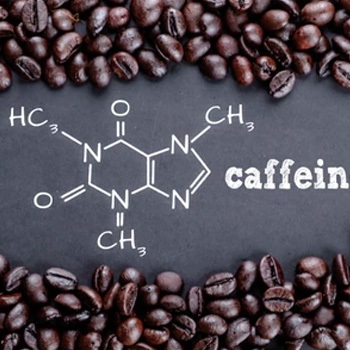 Caffeine has been shown to induce thermogenesis and increase the number of calories burned dose-dependently which means the more you ingest, the greater the thermogenic effect is (27).
Seeing as coffee is also God's gift to man, it makes a lot of sense to get some caffeine in your system on a daily basis. Or if you don't fancy the taste of coffee (weird), most vegan fat burners contain caffeine anyway.
Considering how caffeine affects the system, this shouldn't really come as a major surprise.
At least for me, two cups of strong black coffee will definitely make me more prone to fidget, walk around and feel like I want to go to a metal concert and jump around.
All of which are activities that burn at least a couple of calories.
3. Capsaicinoids And Capsinoids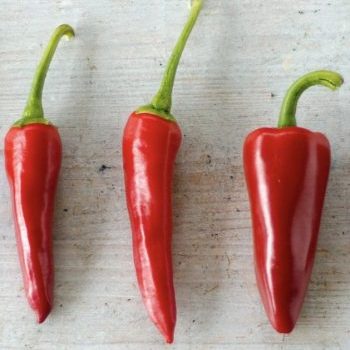 Capsaicinoids and capsinoids are the compounds that give chili and cayenne peppers their fiery hotness.
So why do supplement companies put traditional Mexican food in their fat burners?
Well, these have been found to increase total energy expenditure, as well as reduce appetite and energy intake - although the mechanism behind this effect is not yet fully understood (28).
But what we do know is that we can take advantage of this effect by putting them into thermogenic fat burners and burn an extra couple of calories per day.
4. Synephrine
Capsaicinoids and capsinoids are the compounds that give chili and cayenne peppers their fiery hotness.
So why do supplement companies put traditional Mexican food in their fat burners?
Well, these have been found to increase total energy expenditure, as well as reduce appetite and energy intake - although the mechanism behind this effect is not yet fully understood (28).
But what we do know is that we can take advantage of this effect by putting them into thermogenic fat burners and burning an extra couple of calories per day.
5. Raspberry Ketones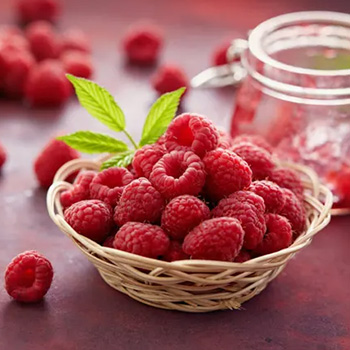 Raspberry ketones is a compound found in raspberries! 
The structure of these special ketones is similar to that of capsaicinoids and synephrine.
So, it wouldn't be that far-fetched thinking that these ketones might mimic the fat-burning effects of these compounds, and they do, sort of.
What I mean by that is that there are no human studies showing a thermogenic effect.
One study done on rats showed that raspberry ketones helped prevent and improve obesity and fatty liver (31).
However, we are not rats, and whether or not we can extrapolate these anti-obese effects to humans can be debated.
6. Coleus forskohlii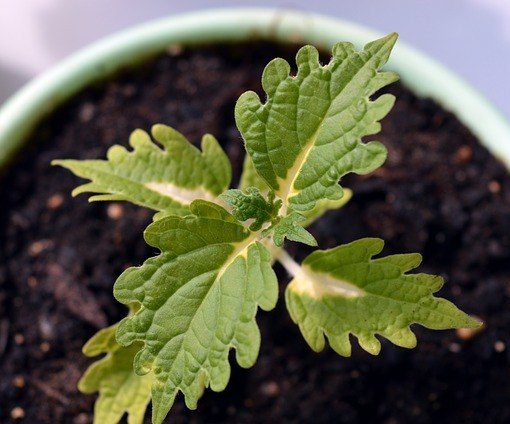 Coleus forskohlii is a herb belonging to the mint family that has been traditionally used in ayurvedic medicine. In modern times, we have adopted it as a fat-burning supplement.
The active component in some fat burners is called forskolin and there's some promising evidence that it can help to improve rates of weight loss.
In one study, overweight men were given 250 mg coleus forskohlii extract twice a day over a period of 12 weeks in a double-blind manner (32).
The group taking forskolin saw a significant decrease in fat mass and also a slight positive change in lean body mass compared to placebos.
Furthermore, testosterone levels were significantly increased in the forskolin group.
Side Effects of Thermogenic Supplements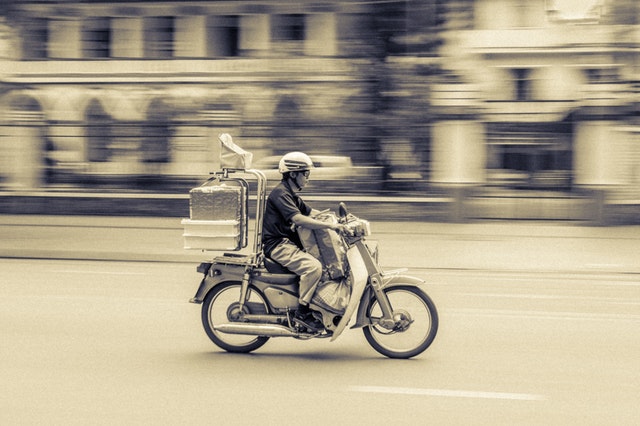 You might get as amped up as this guy.
Most fat-burning supplements are effective due to containing stimulants such as synephrine and caffeine. This means that there's also a certain threshold where more isn't necessarily better.
Too many stimulants in your system and you can experience negative effects such as jitteriness, an upset stomach, nausea, and irritability.
And, if you're sensitive to caffeine consumption sleep might come a bit harder when it's bedtime.
The key takeaway is that you shouldn't go overboard in hopes of shredding fat faster - stick to the recommended servings and dosage.
How Do You Use Fat Burning Pills?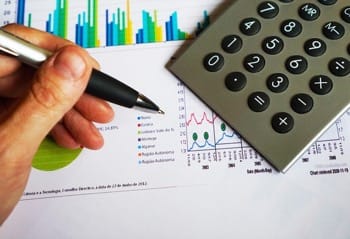 Fat burners are not meant to be used as a long-term tool to manage your weight. That's what smart nutrition and hard training are meant for; these pills simply enhance the effects of your hard labor.
One problem that may arise during prolonged supplementation is that your body becomes desensitized to some ingredients over time, especially stimulant-based supplements; this means that they may lose some of their fat-burning potency.
Also, constantly being wired on stimulants and fat burners can be quite taxing on the body, which might lead to increased cortisol levels.
For this reason, it's a good idea to allow your body some rest from time to time. This is done by cycling through stimulant-based supplements for 4 weeks and then taking 2 weeks off.
Another thing to keep in mind is that caffeine is a diuretic, which means that you'll visit the bathroom more often. Try to keep water intake up in order to compensate for this.
The Best Vegan Fat Burner Pill Is...
If you want to speed up your metabolism and lose weight on a vegan diet, we recommend PhenQ, which is filled with nutritious and scientifically backed fat-burning ingredients such as capsimax, chromium picolinate, and l carnitine.
You should consider PhenQ vegan weight loss supplements due to its pure formula, ability to suppress appetite, and its energy boost which will help make you more powerful at the gym.
It's safe for both genders, and among the vegan fat loss capsules to try out there, PhenQ has been one of my personal (and my clients') favorites.
Other users have also found it effective for fat loss. The images here speak for themselves: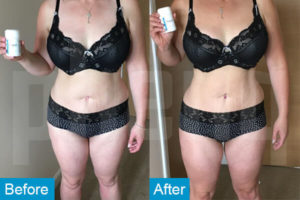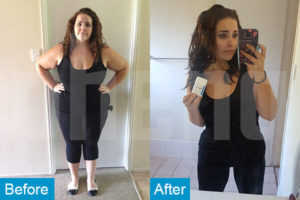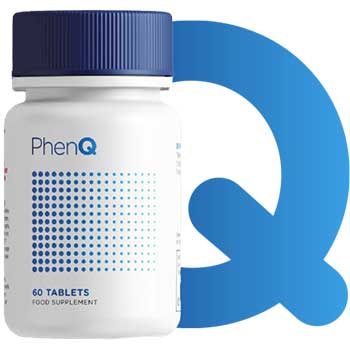 PhenQ
Our #1 Recommendation
Burns fat and replaces the body's lost electrolytes
Contains effective fat burning ingredients such as green tea leaves and cayenne peppers
No hidden ingredients and fillers
Ideal for losing fat while building lean muscle
Get the BEST PRICE until the end of May
Click For Best Price
About the author