Imagine an energy drink that was good for you. An all-natural kick start to your day made entirely from fruits and vegetables.
Well, you don't have to imagine because essentially that is what a superfood complex or green powder is.
I struggle in the morning, both with my energy levels and the will to eat. Skipping a meal is not great nutritionally or for my morning workout, but I just don't want to eat. That's why I use green juice to get a leg up on my nutritional needs.
Patriot Power Greens is military strength stuff, but does it stand up to its competitors? Let's take a closer look and find out, read on if you want to know more.
Does Patriot Power Greens Work?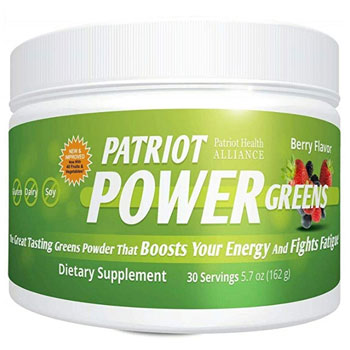 Patriot Power Green courts an older market. They claim that it will help users who are 50+ feel much younger again.
Old age can deplete your energy levels, stamina, mental capabilities, and cause skin issues and other health complaints.
Patriot Power helps to fight all of that.
The most significant cause of disease and frailty in old age are inflammation and low-immunity.
Patriot Power aims to provide a serious boost to the body's fight in those regards. It wants us to view it as a cure-all tincture or elixir of youth.
​But does it deliver? Several Patriot Power Greens reviews do report an increase in overall energy and vitality when using the product, and it certainly packs a nutritional punch.
Energy is the main focus, as it was initially intended for use as a special energy drink for the US military, but we'll go into more detail on that in the next section. The ingredients are 100% natural fruit, veg, and herbal extracts.
More defined benefits to the body can be challenging to assess, studies into the specific ingredients do back up some of its claims, and we'll get into more detail as we go.
PROS
​One of the only greens powders formulated and marketed explicitly for an older market
​Combines probiotics and digestive enzymes for a healthy and happy gut
​Can help to balance cholesterol and aid in weight loss
​Sugar-free and suitable for diabetics
Caffeine-free
CONS
​Only available through their official website with less transparency in the reviews
A lot of complaints about issues with shipping
Slow response times from customer service
Low potency and high price per serving
​Who Makes Patriot Power Greens?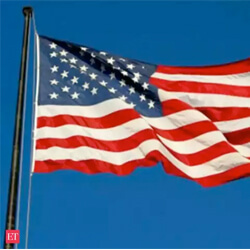 Patriot Power Greens is the product of the all-American Patriot Health Alliance based out of Nashville, Tennesse.
It was the brainchild of American Air Force veteran Dr. Lane Sebring and, as mentioned above, initially intended for use within the military.
Patriot Health Alliance has since been repackaged and repurposed and is available to the public.
The Patriot Health Alliance is not just patriot by name, a share of all sales are donated to the US Armed Forces.
There was a doctor who did autopsies on people that lived to be 100 or over, and his observations were very astute because he said that these people have all the problems of aging but that everything got old evenly. It seems, therefore, to make sense that we should discover if we have any weak systems and support them, so everything gets old evenly, ​

- ​​Dr. Sebring, MD
Ingredients Breakdown

So what are the Patriot Power Greens ingredients, and is it any better than other superfood mixes on the market? Let's take a look.
Organic Spirulina Algae
Spirulina is the golden child of the health supplement industry and for an excellent reason. Furthermore, try Now spirulina superfood and see it for yourself. If you're buying a supplement not fortified with spirulina, then you might be wasting your money.
It is a potent antioxidant and immune booster that is also highly sustainable, being grown abundantly in fresh or saltwater. [1] Getting it in your morning juice is convenient as it doesn't taste great, and I wouldn't recommend cooking with it.
Kombu Seaweed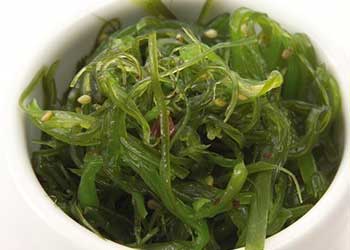 Studies into the health benefits and potential risks of ingesting large amounts of seaweed are ongoing. [2]
They have recently taken the health food industry by storm and have been commonplace in Eastern diets like in Japan for a long time.
Kombu is incredibly rich in nutrients like zinc, magnesium, calcium, potassium, and iron.
But some studies have shown it may hurt thyroid function if consumed regularly. [3]
Nori Seaweed
Nori seaweed is most famously known for being the delicious casing that we wrap around our sushi rolls. But it has much more depth to it than that and provides significant benefits if consumed daily.
It is an immunity booster as well as an anti-inflammatory, anti-viral, and anti-bacterial ingredient. Studies are ongoing to verify its efficacy, but the initial research is looking promising. [4]
Wakame Seaweed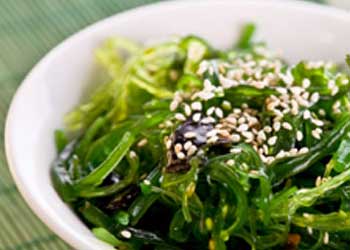 Preliminary animal testing seems to prove wakame as having anti-tumor properties. [5]
If that wasn't enough to more than justify its worth in an anti-aging health drink, then the sheer density of the vitamins and minerals should be.
Rich in vitamins A, C, E, D, and K, it also has a healthy amount of carotenoids which can help overall health and bestow that "you're only as young as you feel, and you feel great" vibe.
Probiotics Enzyme
Having a healthy digestive system means you get more out of all the foods you eat. More energy, more nutrition, more enjoyment. It's not just about "being regular" having a happy gut can also affect your mind and mood. [6]
The carefully cultured blend of 10 probiotic strains and 6 digestive enzymes are sure to have your stomach singing Patriot Power ballads.
Organic Fruits and Vegetables
Do you remember when your parents and doctors told you to eat more fruits and vegetables?
You can tell them you had over 40 for breakfast if you're drinking Patriot Power Greens.
Packed full of nutritional goodness, the blend of all organic fruits and vegetables is sure to make a healthy impact.
Did you know fruits and vegetables are good for you? [7] I bet you do.
These Patriot Power Greens ingredients tell you that it is packed with awesome stuff.
Who Is Patriot Power Greens Made For?
Patriot Power Greens are marketed for the golden oldies as an age-defying energy drink to restore the youth of their wonder years.
Yeah, sounds too good to be true, and also it alienates a large market for the greens powder. Honestly, there is nothing in the ingredients list that means it isn't suitable as an everyday greens supplement for just about anyone.
The focus is on anti-inflammatory and immune-boosting ingredients that also pack a serious nutritional punch. This is all served up alongside a complex and comprehensive digestive enzyme boost that will make you feel gut-healthy.
So yes, it will provide a boost in energy and vitality for those over 50, but I think it probably offers the same benefits for anyone, any age, anywhere.
When Should You Take It?

I take my greens powder in the morning, which is generally the recommendation across the board. You can use it as a convenient one-stop-shop and kick start your daily nutrition and a boost for your immune system.
With the focus and marketing of Patriot Power Greens being so focused on energy levels and selling this product as an all-natural energy drink, I think it's better to take at the top of the day rather than the tail.
To prepare your juice drink, all you have to do is mix it in with water or any liquid of your choosing. I often blend mine into my morning smoothie for a custom-built fruit and vegetable bonanza.
Do not expect this sugar-free all-natural green powder to be a taste sensation, even if they claim it to be.
It's going to be earthy and grassy, and you can offset this by balancing it with some flavors you're more comfortable with like almond milk.
Energy And Stamina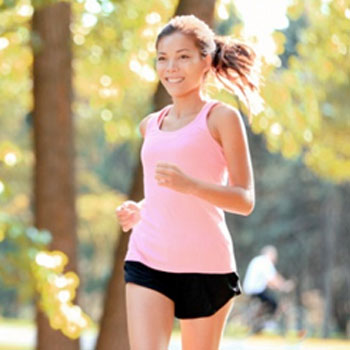 Boosted energy is the central claim of this green drink product. It's designed to be a natural and healthy energy drink made from fruits, vegetables, and sea vegetables (or seaweed as it's often called).
If it was designed to be good enough for the military, I'm sure it's strong enough for you, old man!
From personal experience, I can tell you that taking greens powder in the morning has significantly boosted my endurance, stamina, and overall energy levels throughout the day.
The lunchtime slump is a thing of the past, and I attribute that directly to my greens juice.
​Better Digestion
Many juices claim to provide digestive support, but they do so more as an afterthought than anything else. I am genuinely impressed by the focus on and comprehensive nature of the digestive enzymes provided by Patriot Greens.
A healthy and happy guy has a significant impact on all other aspects of your health, from energy levels to mental clarity. The support provided by Patriot Power Greens comes with 10 probiotics and 6 digestive enzymes per serving and is amongst the best I've seen.
Healthy Joint Support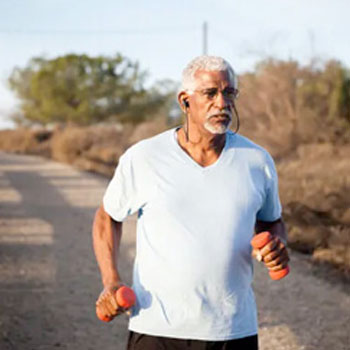 Aching joints are a sure sign of the creeping advance of age. Patriot Power Greens has a particular focus on fighting joint pain.
Antioxidants are the perfect tool to support healthy joints and bring back the ease of movement of youth.
Joint pain can be crippling whether brought on by exercise or just everyday aches and pains.
If you take a quick look at the reviews and testimonies for Patriot Power Greens, you'll see a long list of people singing the praises of the relief it provides to joint pain.
Patriot Power Greens Side Effects
While there are no artificial or no known problem ingredients (looking at you caffeine) in Patriot Power Greens, it doesn't mean it's entirely without side effects. The most common of these are nausea, flatulence, and an upset stomach.
​The digestive issues are more often than not caused by the digestive enzymes, and it can take your stomach a while to adjust and settle.
There is also the possibility that if your diet wasn't that great before trying Patriot Power Greens that the shock of the leafy greens themselves and the uptick in fiber might be what's making you and your toilet seat so well acquainted.
As always, stick to the recommended dosage and consult a doctor if any of these symptoms persist for more than a week.
If you experience side effects, here are some great alternatives you can try:
How Much Does Patriot Power Greens Cost?

A month's supply of Patriot Power Greens is averagely priced. Other brands of greens powders are more or less in the same price range.
You can buy Patriot Power Greens from the company's official website, and they do offer free shipping on bulk orders that would require ordering a three-month supply. It may seem a lot, but you get two tubs free and a whole range of other freebies.
I'd recommend going in on that deal if you're serious about trying the product.
It's important to note again when discussing the cost that a portion of all profits from this product is donated to the US military.
Patriot Power Greens Reviews

Patriot Power Greens is only officially available through their website, which means that a vast majority of the reviews are cherry-picked, and some of the negative comments more carefully screened. There isn't a single review under 3 stars, for example, which is either suspect or incredibly high praise.
With that healthy dose of cynicism aside, the feedback does seem to be mostly positive, with particular praise given to the energy and feeling of vitality the drink provides as well as the extensive relief from joint pain.
I am three months from 80, and I feel more like 30 or 40. ​

-​ Ralph R, 5-star reviewer
​The joints in my hands are so much better I am postponing my surgery

- ​​Bill T, 5-star reviewer
My skin already looks better, smoother, and it's like going back 10 years. ​

-​​ Christine W, 5-star reviewer
If you take the time to search out the more negative Patriot Power Greens review for the other side of the argument, the chief complaints you'll find are regarding poor and slow response for customer care and extensive problems with shipping.
FAQ

​Is Patriot Power Greens Safe?
​Patriot Power Greens is safe to consume as it is made from all-natural ingredients with no additives, artificial ingredients, or stimulants. For those who are unused to the digestive enzymes or a high fiber diet, there may be an adjustment period where you are frequenting the toilet a little more than usual, but this should settle down fairly quickly.
​Are There Any Good Alternatives to Patriot Power Greens?
There are many good alternatives to Patriot Power Greens, and my pick would be Organifi, which I have been using for many years now with no complaints. Patriot Power Greens is a great product and well marketed and suited for an older customer.
​​Is There A Money Back Guarantee For Patriot Power Greens?
There is a satisfaction guarantee for Patriot Power Greens, but contacting their customer care and returns department can be a little tricky. There are many complaints online regarding this issue, and hopefully, the company is working on making the process quicker and easier.
Should You Buy Patriot Power Greens?
In our Patriot Power Greens review, I've grown quite fond of the product. It focuses on an older market and formulation for health, as well as its backstory and dedication to supporting the US military is commendable.
But is the product itself as good as its competitors?
No Patriot Power Greens review would be complete without answering whether these power greens are really that powerful. In my experience and from the testimony of their customers, there is a marked and significant boost to energy levels while using Patriot Power Greens.
There is a significant amount of nutritional worth to the power greens, the health benefits, and the easing of joint pain, in particular, set this product apart.
Like all green drinks and powders, this review has proven the product to be a highly convenient, tasty way to get your day off to a great start. But for me, their focus on catering to an older crowd makes me wonder if the product is that suited for me and the high energy needs of my exercise routine.
I'll be sticking with Organifi Greens, which has proven itself to be without equal over many years.
It gives me all the energy I need in one convenient and delicious serving. You can read our full Organifi review here to find out why this is what I consider to be the best product.
Maybe I'll try Patriot Power again when I'm a little older.
​ORGANIFI
Our #1 Greens Powder
​Mixes well
​​Cost-effective
​All-natural
​Tastes better than other greens
Use code: VEGANLIFTZ for 15% off
Click For Best Price
About the author