When people think of veganism, they think of the food to avoid and what you can eat.
Some people don't know that the vegan lifestyle is more than food. It also extends into other products that a person uses like makeup.
It can be overwhelming to figure out which makeup and beauty brands are vegan, but I've done this research for you. Here are the best vegan makeup brands.
Our Top Vegan Makeup Brands (2022 Updated)
1 - Ecco Bella (Editor's Choice)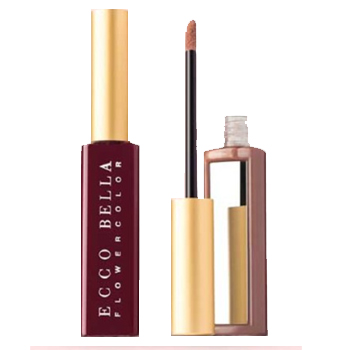 Ecco Bella takes the spot as one of today's leading socially responsible beauty and wellness brands.
They advocated healthy and sustainable living from the get-go, employing ambassadors who come from all walks of life and professions.
These include athletes, authors, chefs and an occasional celebrity.
Their products are said to have been created by years of research and discussion with experts in nutrition, esthetics, and medicine.
Most importantly, Ecco Bella claims to "reject anything that has to do with animal, human, or earthly exploitation."
We can also tell from their blogs that the founder is fully devoted to plant-based living.
This makeup brand might just fit the bill beautifully, especially to those who want to make a switch to a 100% vegan lifestyle.
---
2 - Charlotte Tilbury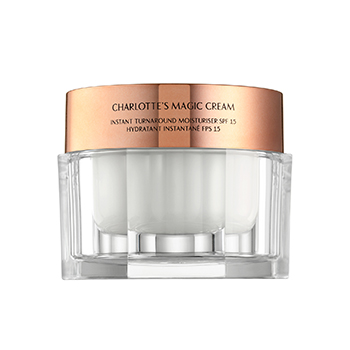 Charlotte Tilbury is featured in magazines like Vogue, Elle, and Marie Claire. One Vogue review called their foundation coverage "the airbrush filter in a bottle."
It's a luxury brand that also offers a line of vegan-friendly makeup and skincare products. You can find everything from eyeliner pencils to lipstick while still getting the best quality possible. Another perk is that you get 2 free samples with every order, which means that you'll get the chance to experiment with their makeup.
While they do have some high-quality vegan products, this isn't the brand for you if you want to support a business that is 100% vegan.
4 - Milk Makeup
Milk Makeup was born in New York City, hence the matching revolutionary vibe. Every product from the brand is entirely vegan. They also advocate for clean beauty, which means they avoid potentially harmful chemicals like sulfates and formaldehyde.
They have both makeup and skincare products. Their entire product list is vegan, so you don't need to double-check the ingredients list to know you're getting the right thing.
I think Milk Makeup is the best of everything - free from the use of animals and also focuses on only using natural ingredients. Their lip and cheek cream seems to be a favorite from their collection.
5 - Everyday Minerals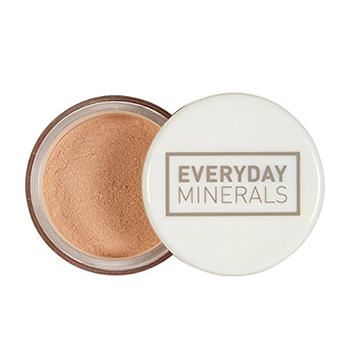 Everyday Minerals has been featured several times in Allure and Marie Claire. They are known for their wide range of affordable products that are vegan and cruelty-free, especially their powder bases and blushes. If you're not ready to commit to buying their full-size products, they offer to send you free samples to try before you buy.
Everyday Minerals also aims to be sustainable by using eco-friendly and recyclable packaging.
I read some reviews that said their packages their customer service isn't the best, so that's something to consider when purchasing online from them.
You can pair it with the brush set from these vegan Christmas gift ideas.
6 - E.L.F. Cosmetics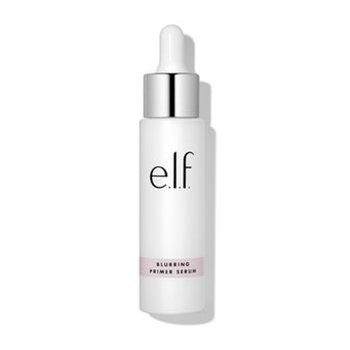 E.L.F. Cosmetics is known for their incredibly affordable makeup products. I was actually surprised to learn that they also have vegan ingredients despite their price. The brand is widely available on your favorite local drugstore.
This cruelty-free brand has every makeup and skincare product that you could ever need like liquid foundations, eyeshadows, lipsticks, mascara, and more. They also have the best prices available.
Several people complain about their customer service, especially if you buy from their website. I guess it's better shop for ELF products at your local Target or Wal-Mart.
7 - Herbivore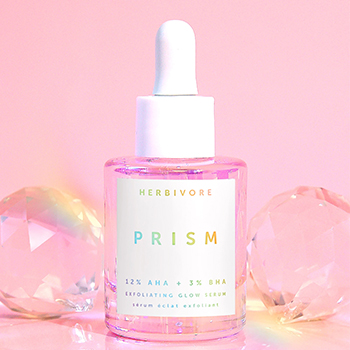 Herbivore creates vegan products totally focused on offering the best skincare.
They offer items like face oils, body polish, salt sprays, and more.
They are PETA and Leaping Bunny Certified, meaning they are guaranteed vegan and cruelty-free.
The high quality of their skincare products and their price reflects that standard. They use natural ingredients and are against using synthetics.
Due to this natural stance, they have a short shelf-life of 12 months.
7 - Kat Von D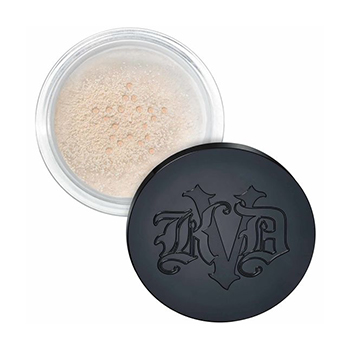 Kat Von D is an animal activist and vegan, so it's no surprise that her makeup line has followed suit.
This makeup line is for those who love bold, strong, pigmented shades. Her makeup line includes award-winning products like the Tattoo Liner, Lock-It Foundation, and the Lock-It Edge Foundation Brush. Yes, even the brushes are vegan-friendly.
The brand uses synthetics instead of animal-based bristles. You can purchase products online, and it's also available at Sephora.
They aren't the cheapest out there, but I think it's worth trying the brand out, especially if you're into statement colors.
8 - Tarte Cosmetics
Not all of the cosmetics in the Tarte line are vegan. However, they do include a transparent ingredient list for each of their products for you to determine if it fits your lifestyle.
They are also dedicated to clean beauty, and their formulas don't include parabens, mineral oil, phthalates, sodium lauryl sulfate, triclosan, and gluten.
The cruelty-free brand offers more than just makeup; you can also purchase skincare products here.
It's a little extra work to figure out which products are vegan, but this is another excellent vegan makeup brand.
9 - IT Cosmetics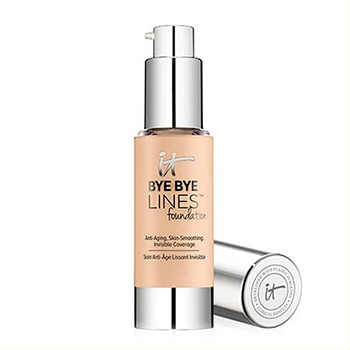 IT Cosmetics is best known for its vegan foundation coverage line that also doubles as a treatment for skin problems like rosacea and breakouts.
They are a cruelty-free brand, but some of their formulas aren't vegan.
You'll have to investigate the ingredient list to find their vegan products, which include items like Eye Lift In A Tube and My Sculpted Face.
10 - Dermablend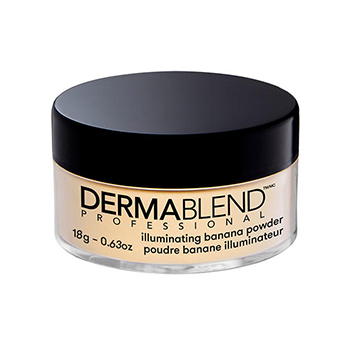 Dermablend recently had a makeover (Ha, get the pun?) and is now a makeup line fully committed to vegan-friendly and cruelty-free terms.
Currently, about 80% of their products are appropriate for vegans, and they are making plans to have all of their products match those standards.
They are accomplishing this by removing ingredients like beeswax and replacing it with synthetic beeswax.
Keep an eye out for this brand as it transforms into a fully vegan brand.
11 - Urban Decay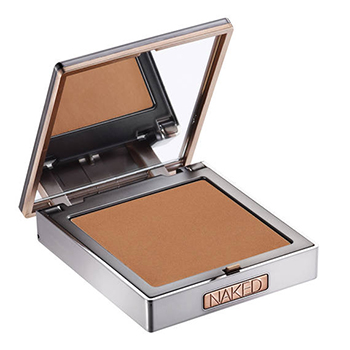 Urban Decay is another makeup brand that has vegan options available. They claim to be working towards providing more vegan-friendly options in their makeup line.
Meanwhile, all of their products are cruelty-free.
You will find multiple makeup items from them ranging from vegan mascara, eyeshadow, lipstick, bronzer, and more.
While the brand isn't 100% vegan, they do have a broad range of vegan makeup, and their reputation is known for its high-quality products.
Difference Between Cruelty-free And Vegan Makeup
Not all cruelty-free products are vegan, but all vegan products are cruelty-free.
For a product to be considered cruelty-free, it should not participate in animal testing. Vegan makeup, on the other hand, doesn't contain any animal-related ingredients like whey, beeswax, carmine, and lanolin. Of course, they do not do any animal-testing as well.
Even though cruelty-free makeup was not tested on animals, it can still contain animal products. So if you are looking for something that completely supports your vegan lifestyle, then you need to look into more than if a brand does animal testing.
You'll need to check the ingredients to ensure that no animal ingredients or byproducts are used in the makeup.
Thankfully, the Food and Drug Administration, during the 1980s, many alternative safety tests were developed that did not use animals, reducing the number of animals used for cosmetic testing by 90% (1).
Here are some articles related to vegan makeup that you can read:
The best thing about these is they make excellent gifts for your vegan friend too.
What Ingredients Should You Avoid When You Buy Makeup?
These are four ingredients to look for when checking to see if a makeup product is vegan:
Beeswax (Produced by bees)
Lanolin (Derived from the wool of sheep)

Whey (Byproduct of milk)
Lanolin (Derived from the wool of sheep)
The Best Vegan Makeup Brand Is ...
Surprisingly, some of the best vegan makeup brands are household names.
Maybe you aren't even aware that you are already using some vegan beauty brands yourself.
Whatever the case, just because a brand is vegan, it doesn't mean there should be compromise in quality. On the contrary.
Ecco Bella is a great example of a makeup brand fit for a 100% vegan lifestyle. Their luxury line promotes the highest standards while still offering vegan ingredients.
Did we miss something? Which do you think are some of the best vegan makeup brands? Let us know of your opinion in the comments below.
Our #1 Recommendation
Looks Very Natural
Safe for Sensitive Skin
Doesn't Affect Eyes
Stays on Very Well and Removes Very Easily
Get the BEST PRICE until the end of May
Click For Best Price
About the author