If you're a vegan, you've most probably been subjected to the interrogation of meat-eaters.
"Where do you get your protein from?"

"How do you get enough vitamins and minerals?"

"Vegan food doesn't have enough nutrients!"
A balanced vegan diet paired with a vegan multivitamin is the not-so-secret trick to a healthy vegan lifestyle.
Yes, to the shock-horror of those who eat meat, you can get all the important vitamins and minerals you need from a plant-based diet alone, and any you struggle with can be easily supplemented with multivitamins.
So without further ado, let's jump into our list of the best vegan multivitamins!
Our Top Vegan Multivitamins (2021 Updated)
1 - Future Kind Essential Vegan Multivitamin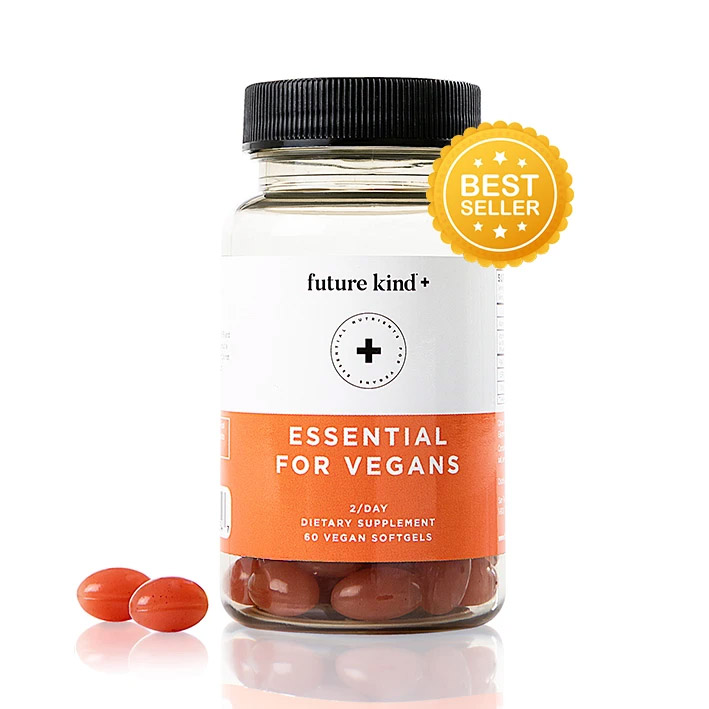 Apart from vitamin B12, a vegan diet also usually lacks vitamin D and Omega-3. And if you are a vegan who happens to be a bodybuilder too, then supplementation of these fat-soluble nutrients should come as a no-brainer.
Luckily, Future Kind's Essential Vegan Multivitamin provides a generous dosage of B12 that the body turns into long-lasting energy necessary for enduring intense workouts.
It also contains algae-derived Omega-3 fatty acids, which can rarely be found in most vegan multivitamins.
Vitamin D3: 50 mcg (2000 IU)
Vitamin B12: 400 mcg
Omega 3: 650 mg
EPA: 975 mg
DHA: 195 mg
PROS
Doesn't contain GMO's, gluten, wheat, yeast, nuts, soy, sugar, salt, animal derivatives, artificial colors or preservatives
Supports energy levels
Boost immunity
Improves mood
CONS
Available only at the official website
Another perk of Future Kind's Vegan Multivitamin is that it contains Vitashine, an ingredient made from the lichen that is registered D3 by the vegan society.
2 - Performance Lab NutriGenesis® Multi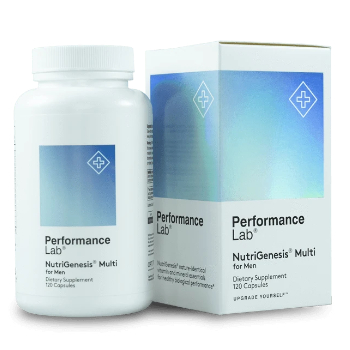 The Performance Lab is another favorite of mine, simply because I trust them to deliver diligently researched, no-nonsense, effective products.
I have been using a few different supplements from their sports range since being recommended by a colleague at the gym, and I've been consistently impressed with the results.
I decided to switch to their vegan multivitamin quite honestly just for the ease of ordering it in bulk alongside my other high-quality supplements but the vitamin itself has completely converted me. It works.
Vitamin D3: 25mcg (1000 IU)
Vitamin B12: 50 mcg
PROS
Packed with 17+ vitamins and minerals to boost overall health
Supports cardiovascular health and metabolic performance
Promotes healthy skin, hair and nails
Vegan-friendly, caffeine-free, gluten-free, non-GMO
One thing I like about this product is that it's formulated for both men and women. You can achieve your recommended daily intake for all the vital whole-food nutrients while basically eating whatever the heck you like (within reason) throughout the rest of the day.
Easy to swallow, perfectly balanced, and produced by a company I completely trust and recommend. I find it a little pricey, though.
Get the BEST PRICE until the end May
3 - Healthycell Vegan Essentials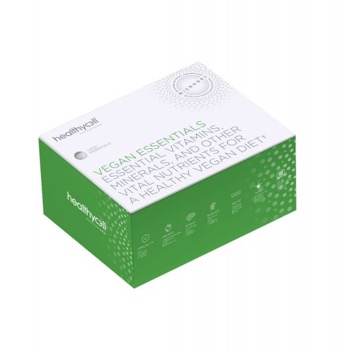 Healthycell's Vegan Essentials have a distinctive microgel form. This is to improve the absorption of precious micronutrients for better health.
It's packed with your recommended daily dose of vitamins and minerals, including vitamins A, B12, and D, as well as an essential fatty acid omega 3.
For those of you concerned with skin, nails, and hair health, biotin, and vitamin E are added for an extra benefit. And of course, everything is certified vegan.
Vitamin D3: 40 mcg
Vitamin B12: 19.2 mcg
Omega 3-6-9: 200 mg
PROS
Engineered to support muscles, bones, nails, hair, and brain function with over 30 vitamins
Contains all the essential vitamins and minerals
Mixes well in shakes or drinks
Fantastic flavors like Natural peach-mango
CONS
Not the most cost-effective compared to other brands
Some of my female clients consider this as one of the best vegan multivitamins because of the good effects on their hair and skin.
4 - Rainbow Light Just Once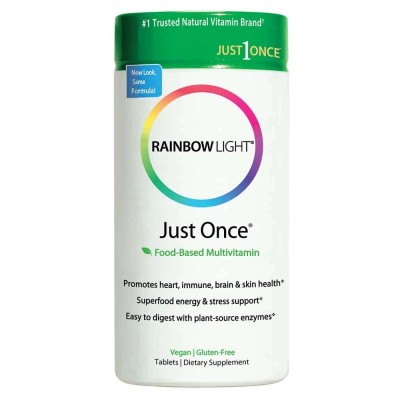 Rainbow Light Just Once is a very strong contender right out the gate, and it has the delightful benefit of sounding like the multivitamin that a unicorn might take.
This very convenient one-per-day multivitamin is a food-based vegan supplement, which gives you all the key vitamins, antioxidants, and minerals that you could ever need for high-quality nutrition.
The manufacturer has even gone as far as to make it allergen-free!
Rainbow Light's allergen-free formula allows vegans with special dietary requirements to remain healthy, containing no gluten, wheat, peanuts, tree nuts.
Vitamin C: < 240 mg
Vitamin D: 400 IU
Vitamin B12: 25 mcg
PROS
Contains all the key vitamins, minerals, and antioxidants for you to be healthy
Feel more energetic and relaxed
Free of allergen, gluten, wheat, peanuts, and more.
CONS
Has a slightly unusual smell
This vegan vitamin is also brilliant for making you feel more energetic and relaxed thanks to its high-potency B-complex formula. What more can you ask for? 
5 - Deva Vegan Vitamins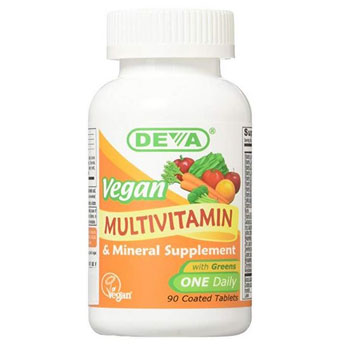 Deva Vegan Vitamins are specially formulated with the animal-free diet in mind, keeping the animals out of harm's way and the vegans healthy!
Deva Vegan Multivitamin provides you with balanced levels of vitamins thanks to their special formula of herbs, vegetable powders, and important green whole foods.
These gluten-free supplements provide you with high levels of B 12 and iron – 2 of the hardest things to acquire in a plant-based diet and nutrition.
Vitamin D2: 400 IU
Vitamin B12: 100 mcg
Iron: 18 mg
PROS
Contains a balance of vitamins and minerals
Provides high levels of B 12 for more energy throughout the day
Guaranteed pure and gluten-free
CONS
Can turn your pee into a greenish color
Some users complain of the large pill size
These vegan vitamins are approved by the Vegan Society, so you can be assured that they're doing it right by being high quality and cruelty-free.
6 - Garden of Life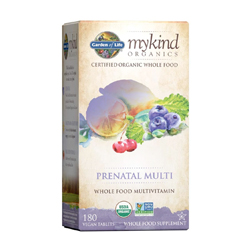 Garden of Life is a well-known vegan multivitamin designed specifically for women.
If you're a female vegan reading this, you'll be happy to know that Garden of Life supplements are formulated with whole foods containing important nutrients and minerals for women's development.
Thanks to this multivitamin's combination of vegan D3 and B vitamins, your skin, hair, and nails will appear stronger and healthier. This one I didn't try myself but have it on high recommendation from colleagues and clients.
Vitamin D (D2 & D3): 20 mcg (800 IU)
Vitamin B12: 4.8 mcg
Vitamin C: 90 mg
PROS
Formulated for women who desire to be stronger and healthier
Contains 16 vitamins and minerals at 100% DV or higher
Supports radiant skins and nails
CONS
Some users experience side effects/reactions
The company was recently sold to Nestlé
The vitamin's 500% DV of B 12 also helps to boost your energy levels while living a cruelty-free lifestyle.
7 - Nature's Dynamics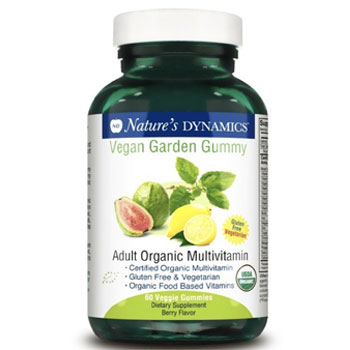 Want to revisit your childhood?
Nature's Dynamics have created the world's first vegan multivitamin gummy for adults!
If you're not much of a swallower, these chewy organic vegan multivitamins are the solution for you.
Using apple-derived pectin instead of gelatin, these easily-digestible supplements make it convenient for you to wolf down the vitamins, minerals, and whole-food nutrients that you need.
Vitamin B6: 4 mg
Selenium: 15 mcg
Vitamin C: 22 mg
PROS
The world's first vegan multivitamin gummy for adults
Packed with essential vitamins and minerals
Non-GMO, no soy, chemicals, or dyes
CONS
Contains generally fewer vitamins and minerals compared to normal "swallow" multivitamins
Could have more whole food ingredients
These are the most effective plant-based daily multivitamins for people who struggle to take normal supplements.
8 - VegLife Vegan One Multi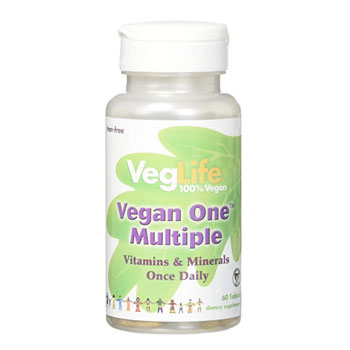 This daily multivitamin is one of the best vegan multivitamins in the "once a day" category – ideal for forgetful vegans with busy lives!
Who has time to be taking a bunch of different tablets per day, every day?
These One Multis are fast-acting and easy to swallow.
Suitable for both men and women, they help support normal and healthy energy production, supplying you with all the whole food nutrients you need.
Iron: 18 mg
Vitamin B12: 100 mcg
Vitamin C: 200 mg
PROS
Contains huge amounts of vitamins A, C, D & E
Quickly absorbed by the body for effective results
Easy to swallow
CONS
Doesn't have the best taste/smell
Doesn't contain vitamin B12
Considering the price and what you get, it's a great bang for your buck if you're on a budget.
9 - Battle Ready Fuel Multivitamin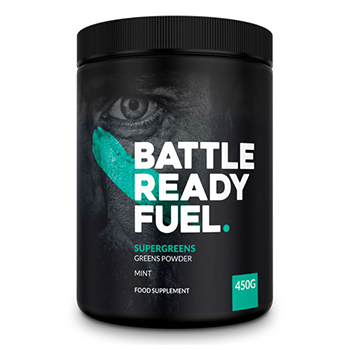 This product features 12 vitamins and 13 minerals, including veggie favorites such as vitamin B12, biotin, magnesium, iron, and zinc.
The manufacturers claim that this high-quality product will improve your energy, strength, and mood, most of which I found to be true.
It's made to contain 12 vitamins and 13 minerals, so taking one pill a morning right after my breakfast, I can easily meet the RDA amounts for all the important stuff and could eat what I liked the rest of the day.
Vitamin D3: 5 mg
Vitamin B12: 1.25 mcg
Vitamin C: 60 mg
PROS
12 vitamins including B 12, 13 minerals including magnesium and zinc
Contains no known allergens
Aids in energy production
Suitable for men and women (despite macho branding)
CONS
Hardcore sportspeople may need a stronger multivitamin
I didn't notice myself turning into Popeye at the gym, but I was certainly chirpier and more energetic throughout the day.
What Are Vegans Deficient In?
Vegans are deficient in multiple nutrients that come from animal-derived foods. This includes vitamin B12, vitamin D, iron, calcium, omega-3 fatty acids, and zinc. These help the body by promoting healthier blood oxygen supply, strong bones, and better heart function.
For example, unless taking supplements, vitamin B 12 can only be found in meats and animal-derived products – there is no reliable plant-based source of B 12.
Vegan meals may contain a good amount of iron, calcium, zinc, and other nutrients, but they will be significantly lower compared to omnivores.
7 Ingredients To Look For In Vegan Multivitamins
Fancy words like "fortified" and "organic" might sound healthy, but what do you actually need to look for in a plant-based multivitamin?
1. B 12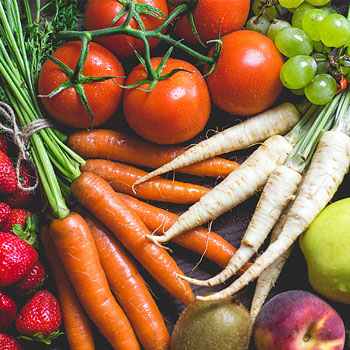 Vitamin B12 is often sought out by veggies and vegans alike. It is difficult to find in plant-based ingredients, giving it a Holy Grail status in the world of animal-free supplements. B 12 is a precious nutrient that helps to keep your blood cells and nerves in tiptop shape.
It also helps to produce DNA and prevent scarily-named conditions like "Megaloblastic Anemia" which can make you feel weak and sleepy.
The best non-animal multivitamins are arguably those that have been fortified with B 12 which has been produced in a lab.
People vary in their ability to absorb B 12, so it's usually recommended that you have more than the recommended daily amount.
The poorer your absorption, the more you'll need.
Check out this article for our favorite B12 supplements.
2. Vitamin D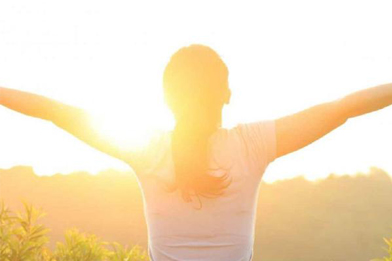 Vitamin D is essential as part of a healthy lifestyle, although most sources of Vitamin D3 are non-vegan, so watch out for this.
Vitamin D is naturally obtained through exposure to direct sunlight. However, if you live somewhere like Alaska or Minnesota, this isn't exactly ideal.
Most people's vitamin D comes from fortified supplements or milk (both soy and cow). Mushrooms are also rich sources of Vitamin D3.
So, if you drink enough milk or eat a ton of organic mushrooms on a regular, which is fortified with vitamin D, then you may not need to take it in supplement form.
Vitamin D is essential for the absorption of calcium. This makes it important for your bone health, keeping your bones strong and robust.
Check out our favorite Vitamin D supplements.
3. Omega-3 (DHA and EPA) fatty acids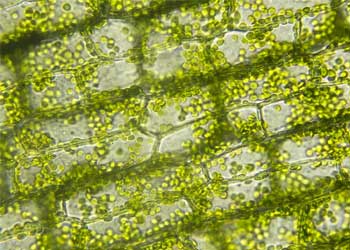 Omega-3 fatty acids are supposed to be converted to DHA and EPA by your body. EPA and DHA stand for Eicosapentaenoic Acid and Docosahexaenoic Acid, respectively (1).
You can see why they went for the abbreviations.
Sadly, your body doesn't always convert the fatty acids to DHA and EPA in large enough quantities, so it's best to intake supplements of DHA and EPA fatty acids directly if possible.
Omega-3 fatty acids normally come from fish sources which you'll want to avoid, but vegan-friendly versions are derived from algae.
This makes them more expensive to manufacture, sadly jacking up the prices of any vegan multivitamins containing fatty acids.
4. Calcium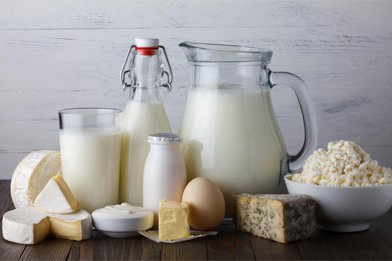 Calcium is famously fortified into cow's milk, and this tradition has carried over into non-cow's milk too.
Calcium is rarely found in vegan formulas.
This is because you would need to fill a capsule with calcium to meet the recommended daily value, leaving no room for anything else.
What's the point if you're already getting it in milk? Leave room for the other nutrients!
If you're worried about calcium deficiencies and you're not a fan of soy milk or other vegan alternatives, you may want to try some plant-based calcium pills available on the market for relatively cheap.
Around 99 percent of the calcium in our bodies is found in our bones and teeth, making it essential for a healthy body. The remaining 1 percent is just lazy.
5. Iron Content
If you're eating a balanced diet, you might want to look for daily multivitamin supplements that have low or no iron content, now you're probably thinking "hang on, isn't iron good for me?" but stay with us here!
You see, there are 2 different forms of iron:
"Heme" which is derived from animal products
"Non-heme" which comes from plant products
Animal-derived heme iron is much easier to come by for carnivores, yet some people living a meat-free lifestyle may already be getting their daily iron supply, especially if they're consuming things like chickpeas and spinach (2).
Consuming too much of the stuff can lead to stomach problems and nasty side effects, so it's worth assessing your eating habits and deciding whether you need additional supplements or not. Avoid taking in too much of this mineral!
Whether you decide that you need extra vegan iron supplements or not, it's definitely an essential part of your diet. It helps your blood to carry oxygen around your body and is especially crucial for menstruating women.
According to Azmina Govindji, an award-winning dietician, nutritionist, and broadcaster:
"Lots of blood loss during periods can mean your iron levels are compromised. Women absorb iron more efficiently than men for this reason, but if you're not eating enough iron-rich foods (for example if you're on a vegan diet), you may benefit from a supplement."

- Azmina Govindji, Consultant Nutritionist
6. Zinc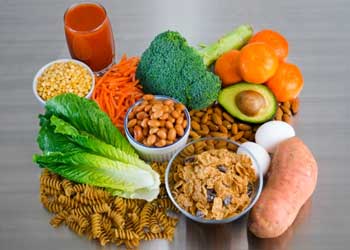 Zinc is great for creating new cells and enzymes in your body, helping you to process the protein, fat, and carbs in your food.
People also credit its ability to heal wounds and produce radiant skin, hair, and nails (3).
Sadly, while zinc can be found in sunflower or chia seeds, the easiest way to obtain zinc is through animal products and wheat products.
This makes it difficult for vegans and gluten-free people to get enough of it in their diets.
The best vegan multivitamins are often fortified with zinc, though you should first check how much you consume in your daily diet before splashing out on overly-fancy vitamins.
Taking too much zinc can actually lead to anemia and bone problems, so it's best to monitor your zinc intake and make sure you're not getting too much of it in your diet. You can have too much of a good thing!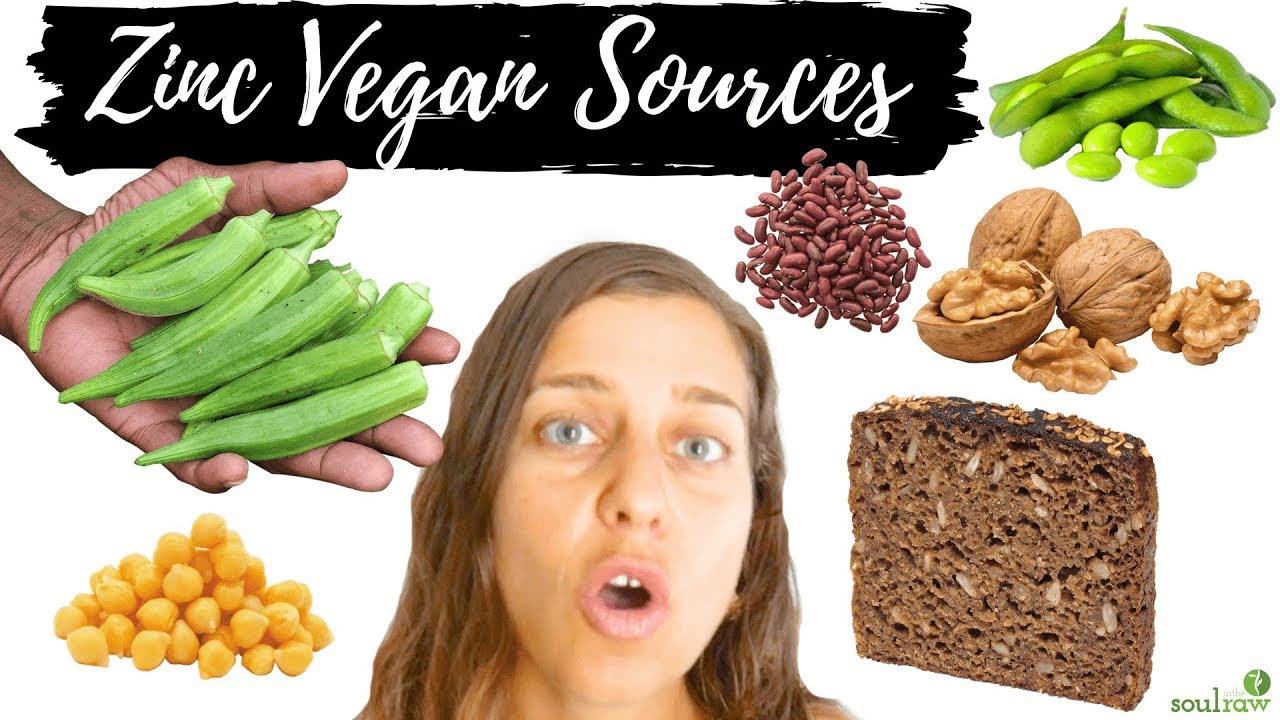 7. Gelatin coating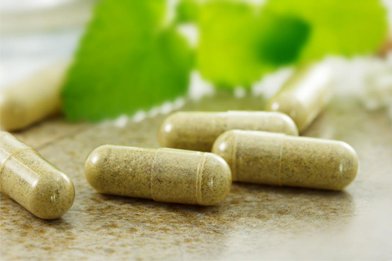 Ah, gelatin – the enemy of candy-loving veggies everywhere.
You might be aware that certain candies and desserts contain this pesky animal-derived substance that comes from the bones of animals; yummy.
A lot of regular multivitamins and pills will come in squishy gelatin-coating which is easy to swallow for the user.
Don't worry, though. There are plenty of easy-to-swallow plant-based alternatives on the market, as well as soluble powders and even chewable gummy supplements if you fancy giving your teeth a workout.
FAQs
Should Vegans Take Multivitamins?
Vegans should take multivitamins as a simple way to make up for any nutrients they cannot easily obtain from diet alone (know more about nutrient deficiencies here). For example, vegans are often deficient in vitamin B12, calcium, zinc, omega-3 fatty acids which are harder to obtain from a plant-based diet.  Multivitamins can make up the shortfall in a vegan's nutritional needs in one easy-to-swallow capsule.
For more side-effects of going vegan, you can check out the article here.
Are Vitamin Tablets Vegan?
Some vitamin tablets are vegan – it depends on the material which has been used for their exterior coating. Vegans should avoid gelatin-coated tablets, as gelatin is derived from animal bone marrow. It's important to read the ingredients list carefully as they'll usually list the capsule and what it's made from separately.
Is a Multivitamin Enough for a Vegan?
A daily multivitamin alone may not be enough – vegans also need to consume a healthy and balanced diet full of whole foods, fresh fruit, vegetables, and protein sources. A daily multivitamin should act as a supplement, meaning that it helps you to "top up" your healthy diet and get the vitamins you need.
You can also take some immune-boosting supplements for vegans to help boost your overall health.
Can Children Take Vegan Multivitamins?
Yes, children may take vegan multivitamins. Most pediatricians will say that kids do not need vitamins when they eat well and are exposed to a variety of organic and natural food. However, raising a vegan child can be a little different. Because of the possible deficiency in nutrients from animal-derived food, it is just reasonable to take a daily multivitamin. Consult your pediatrician before giving any multivitamin to your child.
Can You Be Vegan Without Supplements?
You can be vegan without supplements, so long as you make sure that you're getting enough calcium and vitamin B12 in your diet. However, this is much easier said than done when eating 100% plant-based foods, and whole-food supplements make it easier for vegans to remain healthy without obsessing over the nutritional content of their meals.
Our #1 Recommended Vegan Multivitamin Is...
After taking everything into consideration, the Future Kind Essential Vegan Multivitamin stands out over its competition.
It's a great value for money and provides more than enough vitamins and minerals to get you to your RDA - especially Vitamin D and Omega-3. Unless you're training for The Hunger Games, this daily multivitamin will do you more than enough justice.
It's also somewhat refreshing to come across a really good vegan supplement which doesn't scream "HEY, LOOK AT ME I'M VEGAN" and assault you with a collage of carrots and leaves.
We like the fact that this product doesn't feel like a cash grab for the green dollar. And despite the subtle packaging, the results seem to speak for themselves. This is a good multivitamin for both men and women, rich in B vitamins, and just so happens to be vegan.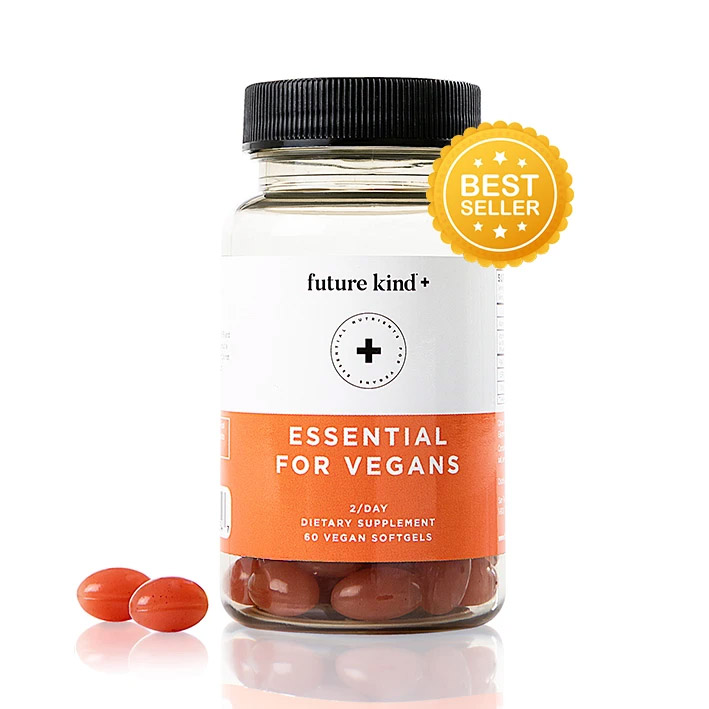 Future Kind Essential Vegan Multivitamin
Our #1 Vegan Multivitamin
Doesn't contain GMO's, gluten, wheat, yeast, nuts, soy, sugar, salt, animal derivatives, artificial colors or preservatives
Supports energy levels
Boost immunity
Improves mood
Get the BEST PRICE until the end of May
Click For Best Price
About the author