We live in an anxious world, especially with the coronavirus pandemic rearing its ugly head. This may explain why supplement companies have started marketing ashwagandha supplements as the next big thing to help you manage stress ​in these trying times.
Although there are some beneficial health elements to ashwagandha, I don't like to see anyone ​sell supplements that aren't of high quality make.
Here are some of the best ashwagandha supplements that I researched and tried for myself.
Our Top Ashwagandha Supplements (2022 Updated)
1 - Essential Elements Ashwagandha - Best Overall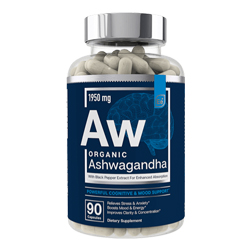 This ashwagandha root extract by Essential Elements is formulated to give you ​stress relief, peace of mind and can also boost your mind function.
One capsule offers a powerful 1950 mg of daily dose that can help in boosting your mood. It also contains 15 mg of organic black pepper to aid in absorption.
Essential Elements guarantees that this product is organic​ and contains no fillers. You get what is only essential and what your body needs.
PROS
1950 mg Formula
​Free of Gluten, Dairy, and Soy
​Vegan-Friendly
​Triple Strength
2 - Nuzena Ashwagandha - Designed by Health Professionals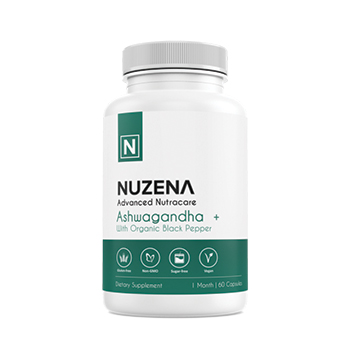 The first thing I noticed about Nuzena is their dedication to providing high-quality care. I was impressed that it included a free personal health specialist.
They claim they have the best ashwagandha supplement because it was specifically designed by health professionals to accomplish the following:
Help reduce anxiety
Help regulate thyroid issues
Help improve mood
They claim their product "...act(s) as a natural anti-depressant." Ashwagandha may help regulate your mood, which will most likely help with reducing anxious feelings and leave you feeling less stressed out.
My job is highly stressful and I used to stay up all night thinking about it. I've tried many different methods before but this is the best one. I sleep better, stress less and I am not foggy in the morning.

- Craig, Nuzena User
It costs $30 for one bottle which is a 1 month supply. At a dollar per day, that's one of the more expensive options. However, they have lots of great bundle options including "buy 2, get 1 free", "buy 3, get 2 free", and "buy 4, get 3 free".
PROS
Sustainably sourced
Free personal health specialist included
Pure ingredients
Includes black pepper
CONS
Contains more than ashwagandha
It may be worth the investment of trying one bottle to see if this is a product that works for you. Then you can buy them in bulk.
3 - NutraHerbals Ashwagandha Extract - Works Quickly
NutraHerbals is a little more expensive than some other similar brands out there, but it works within a short period of time. My own experience and research into reviews show that it does a great job of managing energy during the day and at night.
It works subtly, and it might take you a minute to realize that it's working. One reviewer said that it could significantly manage their fatigue and memory better. I appreciate that this product has a money-back guarantee.
PROS
Organically grown Ashwagandha
No filler ingredients
Black pepper for easier absorption
CONS
Not certified organic
Not tested by an independent third party for purity
Each bottle contains 120 ashwagandha capsules, and they recommend taking two pills (a total of 1,200mg of ashwagandha) on a daily basis. A bottle will last for about two months at this rate.
4 - NaturaLife Labs - Cost-Effective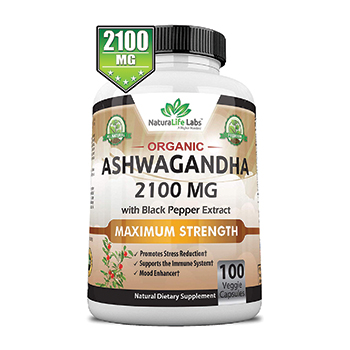 My first impression of the nutrition label was that it was weird. I was confused about whether it was organic or not. It does have the "Certified Organic" stamp on the bottle, but it's not clear if the certification is from the USDA or some other party.
The ingredients are listed as organic ashwagandha powder and ashwagandha root extract, which is not listed as organic. On the bright side, independent labs test this ashwagandha supplement for purity and potency.
They recommend taking three ashwagandha capsules ​on a daily basis, which is too many capsules for me. However, you do get a total of 2,100 mg of ashwagandha.
PROS
Vegan capsules with no gelatin
Independently tested for purity and potency
One of the largest amounts of ashwagandha per serving
CONS
Only some of the ashwagandha is organic
I don't think it's the most cost-effective option. You'll go through one bottle in a month if you follow their suggested serving size.
5 - Organic India Ashwagandha Supplement - Sustainable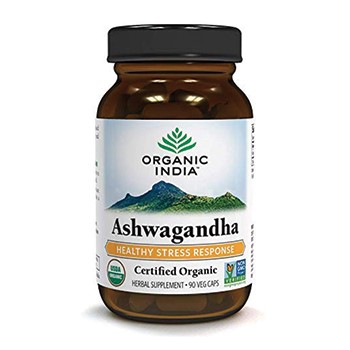 Organic India claims its ashwagandha supplement can help both men and women by improving thyroid function and supporting reproductive health.
One serving is two capsules which equates to 800mg of ashwagandha. It's not a bad amount, but you may take an extra pill or two to get the desired amount you want. If that's the case, this bottle might last less than 6 weeks.
Ashwagandha originally came from India as ayurvedic medicine. So, I was excited to learn that Organic India gave back to the local community. They help establish sustainable businesses for impoverished farmers.
PROS
Certified USDA Organic
Gives back to the community in India
Uses whole roots and not just extracts
CONS
No black pepper extract
May have to take more than 2 capsules to get desired ashwagandha content
They provide training and education to thousands of small family farmers in India.
6 - Gaia Herbs Ashwagandha Root - High-Quality Ingredients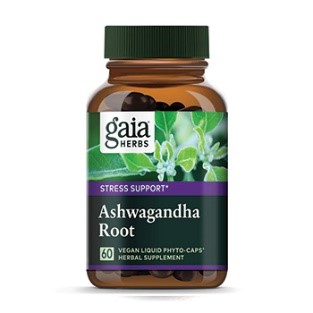 Gaia Herbs piqued my interest because they grow their products on an organic farm. It took some time to dig around who certified them, but ​I eventually found they're Oregon Tilth Certified. The farm ​may be ​local, but it doesn't seem the product is certified.
They have a unique website that allows you to enter the product's number and see the screening of the product when it went through at labs.
This is pretty reassuring because their ingredients are not tested by an independent third party. You can discover the origin of your herbs, how they were grown, and see validation of your product's level of purity and potency.
A look at their ingredient list shows a proprietary blend of ashwagandha roots and extracts.
PROS
Supports sleep cycle
Grown on a certified organic farm
Unique transparency process
CONS
Not third party tested for purity
Lowest ashwagandha amount at 350mg
Proprietary blends make me skeptical since companies can easily hide other ingredients this way.
7 - NOW Supplements Ashwagandha - Hormone Balancing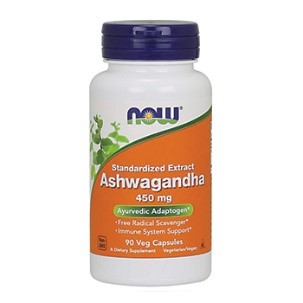 NOW is one of the most popular supplement brands, so it's no surprise that they also have an ashwagandha supplement.
Users claim this helped them manage the stress and anxiety they faced in their everyday lives. They claim it helps balance their hormones and regulate their mood. Overall, this seems to help people manage their lives.
NOW has one of the cheapest per pill prices in the market. They may have cut on quality, though, considering they aren't certified organic.
They do take pride in being GMP certified, which means they meet stringent standards on sanitation and safety.
PROS
One of the cheapest per pill price
Users claim it worked within a month
GMP Certified
CONS
Not organic
Extract not the root
Overall, it's an okay product that seems to do the job. I think there are better ashwagandha supplements out there based on the lack of organic certification, using an extract and not the root, and also containing a smaller amount of ashwagandha.
8 - Himalaya Ashwagandha - High-Quality Herbal Supplement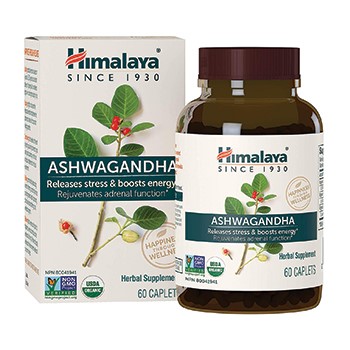 I was impressed with Himalaya Ashwagandha extract because ​it is USDA Certified Organic, NON-GMO Verified, gluten-free, and does not contain ingredients of animal origin.
Himalaya ran its own study about its ashwagandha product and found that it's a great choice for regulating anxiety, mood, and stress when compared to a placebo.
It doesn't look like this is independently verified, but my research found many happy men and women who claimed that this worked for them.
It doesn't use ​just pure ashwagandha root powder. Instead, they claim they are using a combination of ashwagandha root powder, root extract, and C02 extract to get the full ​effects of ​ashwagandha.
If you are socially conscious, ​it's important to note that Himalaya has fair trade farming partnerships with over 5,000 independent farmers.
PROS
Certified USDA Organic
Uses sustainable farming
Non-GMO Verified
Claims to use roots and extracts to get the full plant chemistry
It's a bit more expensive, but it's certified organic and non-GMO verified, which is hard to find.
9 - Life Extension Optimized Ashwagandha - Most Optimized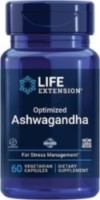 Life Extension Optimized Ashwagandha offers good support for stress and energy management and supports healthy memory and cognitive function. It encourages a healthier biological response to daily stress while helping to maintain already healthy levels of cortisol, a stress hormone.
This ashwagandha supplement contains Sensoril Ashwagandha extract. It is made from the root as well as the leaf. Its active compounds provide health-promoting properties. The ingredients used in this supplement are sourced using only the finest raw ingredients with the right purity and potency.
PROS
Each ingredient is pure and clean
Optimal health and potency
Enhances mental energy and concentration
CONS
Does not contain black pepper for optimal absorption
Some find it too sedating
If you are looking for a gluten-free, vegetarian, and non-GMO ashwagandha supplement, then this cGMP-certified supplement by Life Extension is a good choice.
10 - Nature Made Calm and Relax - Best for Stress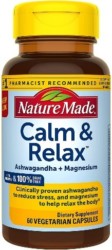 This Nature Made Calm and Relax ashwagandha supplement is one of the best for stress relief. Each serving contains 300mg of magnesium to help support muscle relaxation. It is also a Sensoril ashwagandha that has been clinically proven to reduce stress levels.
Each bottle contains a 30-day supply with 60 vegetarian capsules. It is recommended that you take two per day once daily with water.
Nature Made is a pharmacist-recommended vitamin and supplement brand. It is gluten-free, made to strict quality standards, and Nature Made has over 50 years of experience.
PROS
Combines Sensoril ashwagandha and magnesium to reduce stress and support muscle relaxation
Proven to reduce cortisol
Gluten-free
No artificial flavors or preservatives
Reputable brand
CONS
May not work as well during higher stress times
If you are looking for a gluten-free, vegetarian, and non-GMO ashwagandha supplement, then this cGMP-certified supplement by Life Extension is a good choice.
11 - Vital Plan Brain Boost Supplement - Best for Brain Health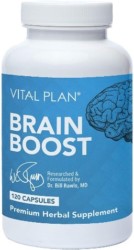 The Vital Plan Brain Boost Supplement is one of the best for brain health. It supports optimal cognitive function, performance, and mood. It is formulated with Lion's Mane and ashwagandha. It improved my overall mood and increased my resilience to stress.
It is also a natural way to boost memory and focus. The Ginkgo Biloba and bacopa provide even more support for memory and concentration while improving circulation and choline synthesis.
Vital Plan Brain Boost is also formulated with Cat's Claw, an herb that supports the immune system and improves microbiome balance, increasing cognitive health.
With this ashwagandha supplement, you can also support your circulatory system.
PROS
Ingredient transparency
Physician formulated natural nootropic blend
Provides long term daily support for the brain
Promotes normal cognitive performance
Encourages an overall positive mood
Caffeine-free, gluten-free, soy-free, GMO-free
CONS
Takes time to work and reach maximum effectiveness
Higher serving size compared to other ashwagandha supplement options
12 - Simple Life Nutrition Ashwagandha - Safe Immunity Boost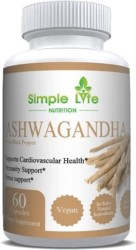 The Simple Life Nutrition ashwagandha supplement effectively lowers stress levels and promotes healthy sleep. These ashwagandha root capsules contain natural and certified ashwagandha powder in vegan capsules. They help you fall asleep quickly, so you can wake up feeling refreshed and ready to take on the day.
I also found that this ashwagandha supplement is beneficial for thyroid and adrenal health. Each bottle contains a one-month supply.
There are no fillers or binders in Simple Life Nutrition. It effectively enhances memory and cognition and is an organic 1300mg formula blend. These capsules contain root powder with natural black pepper and are made with the highest quality extract for the purest quality of herbal blends to support your overall health.
PROS
Improves mood and offers immunity support
Promotes calmness
Helps you establish healthier sleeping patterns
Keto and paleo diet-friendly
Encourages lean muscle growth
Gluten free and Non-GMO
Other Resources You May Like:
What Are The Health Benefits Of Ashwagandha?

There are numerous benefits of using ashwagandha, including improving concentration, increasing energy, and releasing stress. It's been around for over 3,000 years as part of ayurvedic medicine.
Some studies revealed it has a cognition-promoting effect and was useful in children with memory deficits and older people experiencing memory loss. ​Clinical studies also found that organic ashwagandha root is useful in treating neurodegenerative diseases, such as Parkinson's, Huntington's, and Alzheimer's diseases (1).
Today, herbalists often recommend it for people with high blood pressure, insomnia, chronic fatigue syndrome, and impotence associated with anxiety or exhaustion.

- Frank Lipman, M.D.
People generally use it as a healthy way to better regulate their energy​ throughout the day or help them sleep. Also, people who deal with a lot of stress seem to ​rely on using ashwagandha to help manage their symptoms and maintain a sound immune system.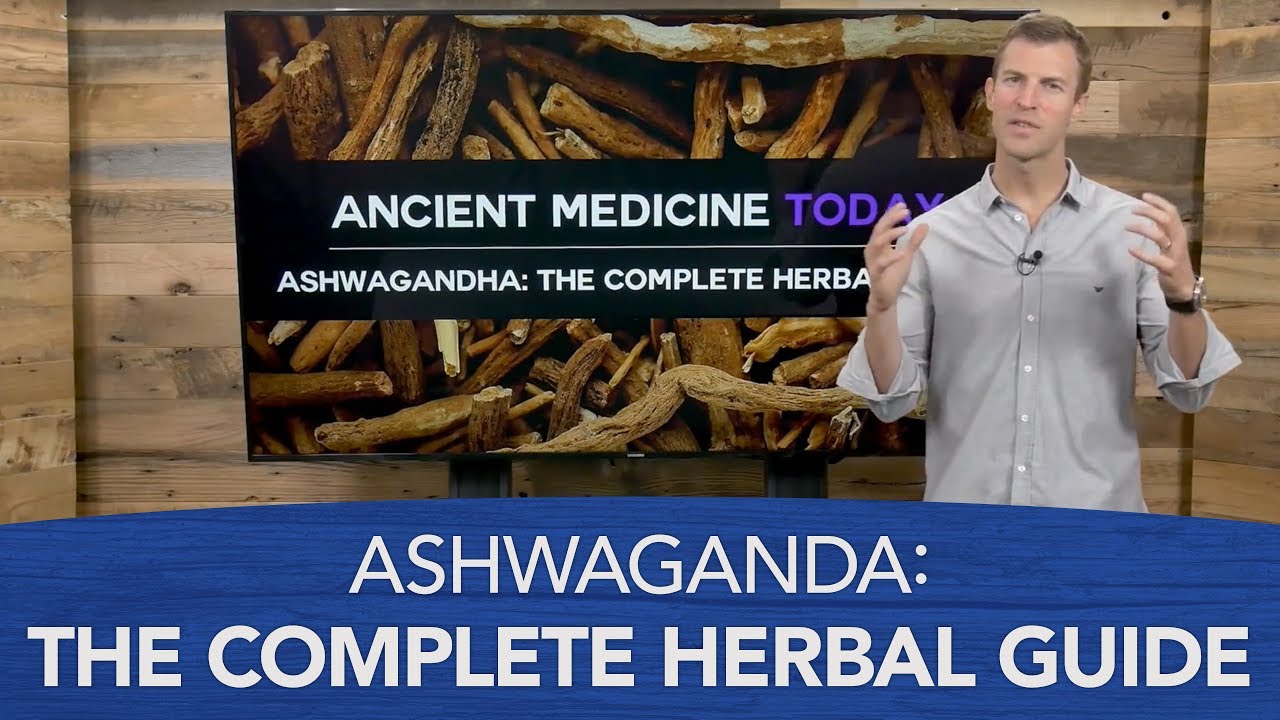 Here are some other health benefits of ashwagandha (withania somnifera):
Reduce blood sugar levels
Lowers cortisol levels
Might decrease blood pressure
Increase muscle mass and strength
Anti-anxiety and provides stress relief
Decreases cholesterol
May boost brain function
Anti-inflammatory properties
Ashwagandha ​may help with weight loss, although​ there is no direct correlation with weight loss itself. A plausible reason is that the organic ashwagandha root extract helps regulate energy and stress, which ​provides ​that extra kick of energy for your workouts. It could result in fat loss and muscle gain.
Does Ashwagandha Have Side Effects?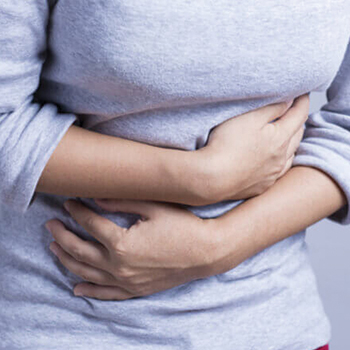 There are not many people who suffer from the side effects of ashwagandha. If they experience negative effects, they usually have headaches, sleepiness, or an upset stomach.
However, ​taking ashwagandha in large dosages​ puts you at risk of getting ​diarrhea, blood sugar spikes, and vomiting. Using ashwagandha supplements is generally considered safe​.
One study suggests that a high-concentration full-spectrum Ashwagandha root extract safely and effectively improves an individual's resistance to stress and thereby improves self-assessed quality of life (2).
What to Look for in the Best Ashwagandha Supplement
When choosing the best ashwagandha supplement, the USDA organic stamp is the first thing you want to look for. Many brands will use the words natural and organic on their packaging, but that doesn't mean the formula they use is completely natural or organic.
Here are a few other things to keep in mind when choosing your supplement.
Is it a Whole Herb Formula?
Supplements containing whole herbs instead of herb extractions are also better. This way, you can be assured you are receiving the absolute maximum benefits possible from the ashwagandha plant.
Where Is It Grown and Sourced?
How the ashwagandha is grown will also affect its overall efficacy. Black soil is considered the most ideal condition for this plant. The Nagori region of central India, with its high altitude, black soil, and limited rain and fertilizer, allows the plant to grow to its fullest potential. You will not find this information on most packaging labels, though, so you want to make sure to do your research before choosing a supplement.
Are There Fillers?
If you are coming across cheaper products, it may be because they add artificial fillers to cut the cost. Some cheap fillers often used include titanium dioxide and artificial coloring. When it comes to the best ashwagandha supplement, you want something high-quality and affordable, but not cheap.
What Is the Best Ashwagandha Supplement?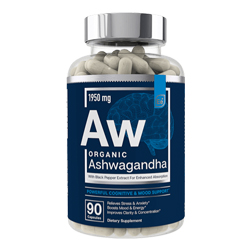 Clinical studies of the effects of Ashwagandha root powder have proven that it helps in reducing stress and anxiety. As adults, it's important to be able to manage both, and Ashwagandha supplements are a great help - if they're of high-quality make, that is.
The Ashwagandha supplement from Essential Elements is by far the best for me in providing this herb's benefits. The formula they used improves adrenal function, creating balance in your mood and energy levels, which is beneficial to your ​immune system.
This product works; however, caution is still necessary as this may not work for everyone. Always ask for your physician's advice before buying it.
What ​are the best ashwagandha supplements, in your opinion? Let us know in the comments below.
FAQs

How Much Ashwagandha Should I Take?
Depending on how your body reacts, you could need a dose as little as 300mg or up to 6,000mg. ​The amount of ashwagandha powder or extract you should take varies from person to person. ​Take a look at the nutritional label of the supplement to ​​see the suggested dosage and adjust accordingly as you try it.
When Is The Best Time To Take Ashwagandha?
The best time to take ashwagandha is when you have an empty stomach. It helps the body absorb it faster. You should consider taking it first thing in the morning, especially if your goal is to regulate your energy. Ashwagandha ​root powder may also help you sleep​ better. You might want to avoid eating food before taking the supplement for faster absorption.
How Long Does It Take For Ashwagandha To Work?
The time it takes for ashwagandha to work can range from immediately to up to 2 months. It depends on what you are treating. If you are dealing with long-term stress and have high cortisol levels, it may take several weeks. You should also combine ashwagandha supplements with a healthy diet and moderate exercise for the best results.
About the author