No prizes for guessing how Tongkat Ali earned its nickname "Longjack."
That's right - the main reason for this herbal extract's immense popularity in its native Southeast Asia and, more recently, in the West, is it's supposed benefits as a male libido enhancer.
Don't pretend your brain didn't go there. We're all adults here.
Even though the jury's still out on whether it cures erectile dysfunction, there have been enough studies to suggest that it does increase testosterone levels.
This article will review Real Herbs' Tongkat Ali contribution to the range of testosterone boosting supplements available on the market today.
What is Real Herbs Tongkat Ali?
Real Herbs haven't held back when it comes to the strength of this herbal supplement's primary ingredient: Eurycoma Longifolia. A staggering 200 Tongkat Ali roots are used to create just a single gram.
This all-natural supplement is primarily used to treat plummeting testosterone levels. According to their website, men taking the supplement will retain their sex-dive and maintain muscle mass while also improving athletic performance and fat loss.
Unfortunately, the site also makes some pretty general claims about the product's benefits. "Improves overall male well-being and masculinity naturally," they claim. They also promise a boost in "vitality."
Personally, I'm not too fond of these types of statements on my supplements. Give me something I can measure. Plenty of factors contribute to my overall well-being and vitality.
Tongkat Ali Eurycoma Longifolia Root Extract (400mg per serving)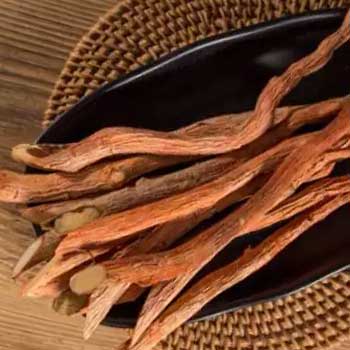 Unsurprisingly, this product consists of Eurycoma Longifolia. An exceptionally high concentration of Tongkat Ali extract. Nothing else. It's all herbal goodness, all the time.
Real Herbs have stuck to their reputation as a provider of all-natural supplements and given us exactly what it says on the box: pure, unadulterated Tongkat Ali extract.
As I mentioned before in this review, it boasts an extraction ratio of 200:1, the strongest available on the world's largest ecommerce platform, Real Herbs claim. I couldn't find a product claiming a better ratio, so this claim is likely true.
Most importantly, the Tongkat Ali used here has been extracted directly from the plant's actual root using an alcohol extraction process.
This process results in a superior Tongkat Ali supplement - stronger and more effective than one using powdered roots.
While results weren't difficult to find, it's fair to say that research is limited. Studies suggest that Tongkat Ali extract is likely to improve two primary areas of concern: fertility and muscle development. However, the scientific community's consensus seems to be that further research is necessary before this is considered a hard fact [1].
Interestingly, I did find some research suggesting Tongkat Ali as a feasible treatment of stress amongst men struggling with moderate anxiety [2]. This benefit isn't something that the manufacturers put on the label, but I admit that I certainly felt in a pretty good headspace while testing it.
PROS
Consists of an exceptionally high extract strength of Tongkat Ali.
The manufacturer offers a two-year money-back satisfaction guarantee.
Potentially an effective mood enhancer, also. With some good science to back this up.
CONS
Contains only Tongkat Ali. No other testosterone boosting ingredients are included.
Compared to other Tongkat Ali products, this one is on the expensive side.
Only 50 capsules per bottle. At two capsules daily, this is less than a month's supply.
Are There Any Side Effects?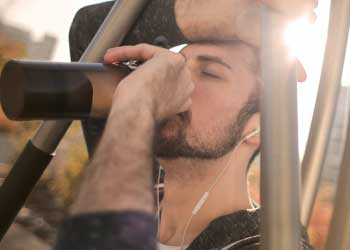 Here's some good news. There are no reported side effects of taking Tongkat Ali. I experienced none whatsoever, and research is pretty clear on this. At least in the short term.
No studies have been conducted on the side effects of the long-term use of Tongkat Ali, but the general vibe amongst the people in white coats is that you'll be cool taking this supplement for long periods.
I have to mention that while researching other people's opinions, I did find a woman who reported mood swings. See an extract of her experiences in the "User Reviews" section below.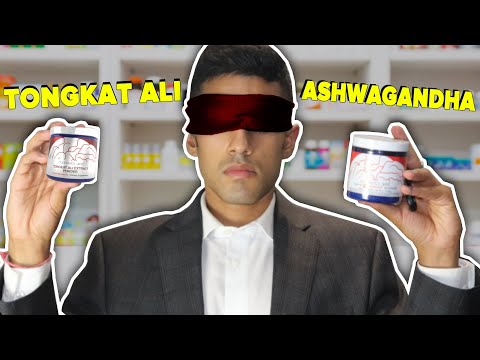 Where Can I Buy Real Herbs Tongkat Ali?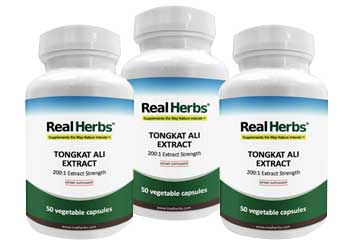 You can order it directly from the manufacturer's website.
Most other e-commerce stores that specialize in nutritional supplements also carry this particular brand of Tongkat Ali.
If you're not comfortable with purchasing directly from the supplier, feel free to use Google and find another option.
Purchasing options are in no short supply.
User Reviews for Real Herbs Tongkat Ali

"Two weeks so far. I feel more energetic and no longer need a pre-work out supplement to get ready for the gym." - GymFrQ
"This is a very good product. I am now on my third month and third bottle. It took almost a month for positive signs and results. I can now highly recommend this product." - Hunbun27
"It boasts to boost testosterone levels which I saw no difference at all. I may be jaded and expected more from a product that is listed for such an expensive price so do research please." - GI_Jonesy
"Product works, however the side effects were strong! As a woman it made me aggressive and very short tempered! Quick to be irritable." - Anna987
FAQs
The recommended dose is one or two capsules per day.
When Is the Best Time to Take It?
There seems to be no consensus on an ideal time to take Tongkat Ali other than saying that it should be taken "daily." So do whatever works for you here.
Can I Stack This With Other Supplements?
Absolutely! There are no known interactions with other supplements. I'd especially recommend taking it with other minerals like Magnesium, Zinc, and Vitamin D.
Should You Buy Real Herbs Tongkat Ali?
I'll be honest. While I found nothing to dislike about this supplement, there are better products on the market.
When it comes to the finest combination of testosterone-boosting ingredients, a reasonable price, and tangible benefits, nothing comes close to Centrapeak.
Real Herbs Tongkat Ali may offer the most intense extract strength, but I expect more from my supplements. I want an intelligent combination of key ingredients that work together to give me the strength and virility I'm after.
I compare everything I test to CentraPeak, and I can confidently say that I'm still to find a product that measures up to it.
Do you like our Real Herbs Tongkat Ali review? Which do you think is the best vegan testosterone booster?
Let us know in the comments below.
Centrapeak
Our #1 Recommendation
​Delivers ingredients that are claimed to reduce cortisol levels
​Increased cognitive function
​Might just be able to increase sperm count
​Can increase endurance and stamina
Get the BEST PRICE until the end of May
Click For Best Price
About the author