If you work long hours and have to stay on your feet all day, you will need proper work boots. And if you're a vegan like us, don't worry. We've got you covered.
There are great vegan work boots out there, and that's why we've compiled a list of the top 5 best ones. These are listed for men, but they are actually unisex.
Also, if you love going for hikes or are an outdoorsy person in general, these can be great for your feet as well; to keep them comfy, dry, and protected. And, at the end of the day, you'll know that you didn't hurt any animals.
So keep on reading to find out our reviews of the 5 best vegan work boots and our buyer's guide, so you can be more comfortable and improve your overall fitness, even when you're working and going about your day!
Our Top 5 Best Vegan Work Boots
1 - Dr. Martens Vegan 1460 Fashion Boot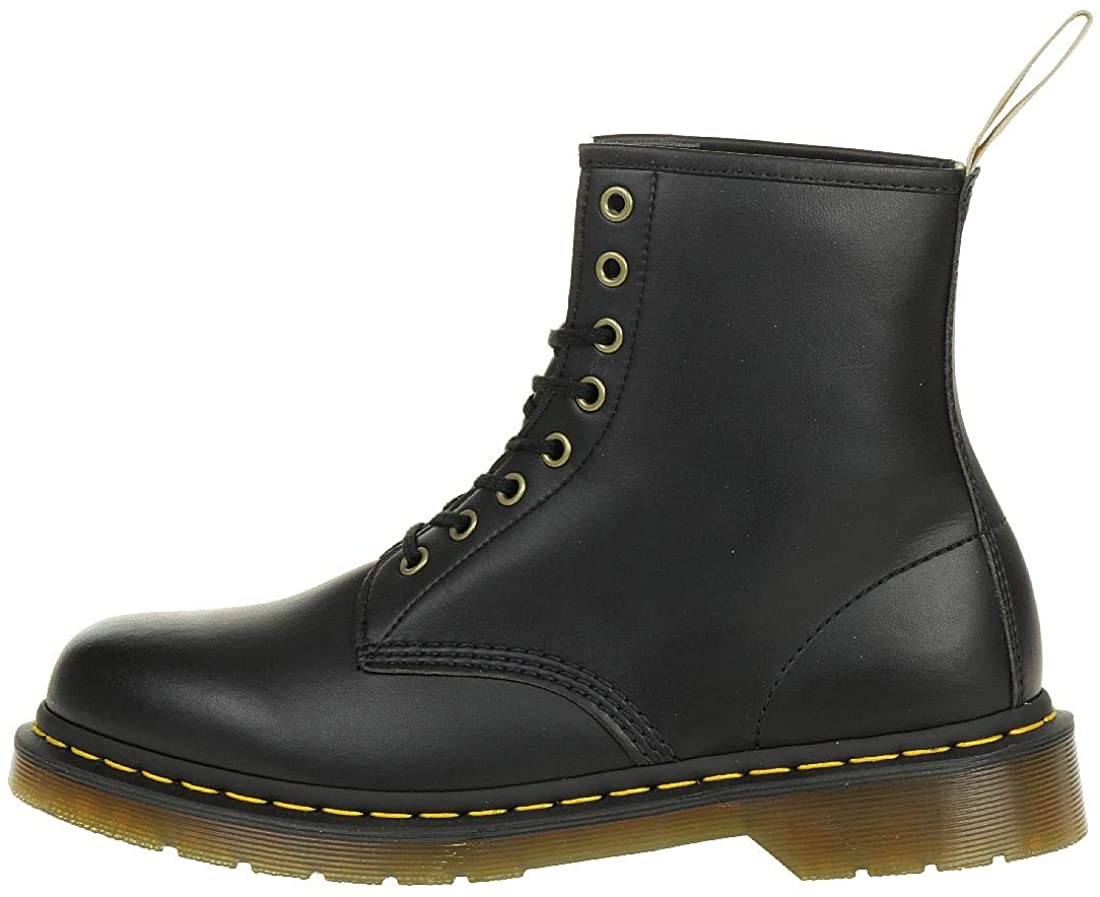 The Vegan 1460 Dr.Martens fashion boot model is definitely the winner in our list of top 5 best vegan work boots on the market. Not only are they great vegan work boots for women, but also great vegan work boots for men.
You may have already heard about Dr. Martens shoes;at least once in your life before. They're an iconic brand, that also offers wonderful vegan shoes now, including vegan work boots.
These boots have iconic features such as the 8 eyes, the grooved sides, yellow stitching, a heel-loop, a good year welt stitching, and a comfy air-cushioned sole. They are well-known not only because of their iconic shape but also because they are so comfortable.
This particular boots model has a good abrasion resistance, which means that when you walk, the impact of your foot against the floor will be absorbed. They are also slip-resistant, so it doesn't matter which weather you wear them in; they will keep you protected.
Not only do these vegan Dr. Martens boots provide great comfort for your feet and prevent you from slipping, but they also have shaft measures from your ankles to the arch of your feet. Also, they get more and more comfortable as you break them in.
Of course, these are 100% vegan since they are 100% synthetic. Not only are they comfortable, protect and support your feet, but they are also fashionable. They come in a two-tone synthetic leather.
And you could wear these boots whether you're a man or a woman, in either the black or the cherry red model. You will look good and feel good, no matter where you walk. That's why they're our winner, and we consider them the best vegan work boots out there.
Unfortunately, these work boots won't last long if you hike with them or use them a lot. The soles can wear off easily, but we'd still recommend them. They're a great investment and not just a fashion statement.
Materials: 100% synthetic, synthetic sole
Color features: Model Vegan 1460, black or cherry red
PROS
Vegan
Great quality
Comfortable
Great arch and ankle support, abrasion resistance
Non-slip
Fashionable
CONS
Non-durable soles, stitching can wear off
These Dr. Martens vegan work boots will be great work boots but shouldn't be used for hiking or intense exercise. So if you want everyday work boots or just normal daily wear shoes, these will be great. But remember that you won't be able to do intense exercise in them.
2 - Rock Fall RF120 TeslaDri Vegan-Friendly Safety Boots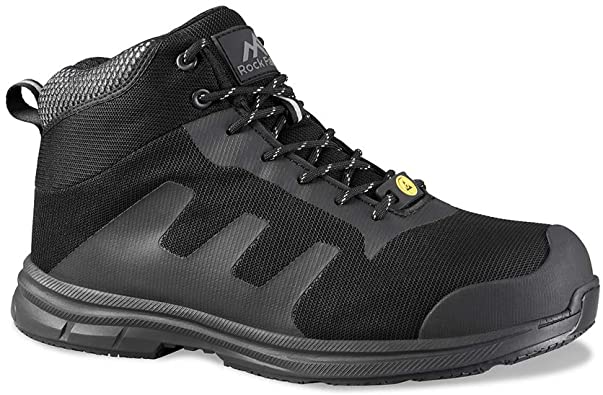 These Rock Fall RF120 TeslaDri Vegan-Friendly Safety Boots are the runner-up in our list of top 5 best vegan work boots.
If you need safety boots and prefer them over the more fashionable options such as Dr. Martens ones, these will be ideal for you.
These vegan-friendly safety boots are made from ethylene vinyl acetate sole, aka EVA, which has anti-fatigue properties.
These vegan work boots contain no animal materials and are both vegetarian and vegan friendly. They are also adapted to people who are allergic to chrome since there is no chrome or other metals in them.
These Rock Fall vegan safety boots are also water-repellent, so waterproof, which is great if you need shoes that you can work in and hike in different weather conditions.
These safety boots are also manufactured under sympatex climate control technology to ensure that they are not only breathable, and create optimal foot temperature, but that they're also shock-resistant and crushproof.
The composite midsole of these vegan safety boots is penetration resistant, which will protect your feet from external shocks, as well as difficult weather conditions. These boots are anti-static and are cleated for uneven ground.
There's even a molded scuff cap inside these vegan work boots to protect your toes in particular. So you're sure to have a great amount of protection with these shoes, which is amazing if you need work boots that will resist pretty much anything.
Materials: Ethylene vinyl acetate sole (EVA)
Color features: Black
PROS
Vegan-friendly
100% metal-free
Waterproof
Breathable, optimal foot temperature control
Shock resistant and shock absorption
Anti-fatigue properties
So if you're on your feet all day, under different weather conditions and dangerous work environments, these will be the perfect vegan work boots for you. They are also great if you're planning on going on a camping trip, going for a hike, or just need comfortable and tough vegan safety boots.
Of course, if you wear them all the time, you'll have to expect that they'll wear off quicker than what they are supposed to. But these vegan work boots do the job while they last, so it's up to you to know what you prefer.
If you prioritize high comfort and high protection vegan work boots but don't mind if they're not as durable, then these will be the perfect safety boots for you.
Otherwise, if you prefer vegan work boots that last longer but that aren't as comfortable or safe, there are other models that could fit your criteria out there.
3 - Carhartt Lightweight Hiker FastDry Technology Steel Toe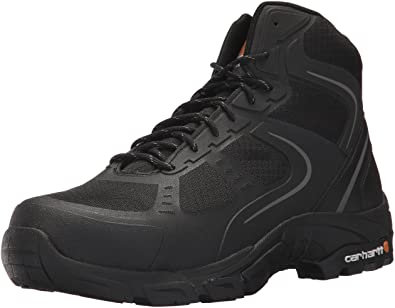 If you want a vegan work boot pair that is designed for hiking specifically, these will be the best out there that you can find.
The Carhartt lightweight hiker fast dry with a technology steel toe work boots have a lot of advantages. First, they're vegan and 100% synthetic. They also have a rubber sole and a CMEVA midsole, making these vegan work boots ideal for hiking.
These vegan hiking boots are also super comfortable and durable. There are two foam layers that give your feet compression and rebound abilities, keeping them comfortable during prolonged wear like hikes.
So you get both comfort and quality, which is hard to get with work boots in general: vegan or not. These vegan boots also prevent your feet from fatigue with this advanced footbed. The AxSuede top cover material also provides more foot grip, which helps against fatigue and prevents you from slipping.
They also keep your feet dry, which is extremely important for your comfort and overall foot health. That means that once inside the shoes, your feet will be kept cool and dry, thanks to these shoes' fast-dry technology; it removes any moisture that comes in.
Materials: 100% synthetic, synthetic sole, AxSuede top cover material
Color features: Black
PROS
Vegan wolverine vegan boots
Perfect for hiking
Comfortable
Durable
Keeps your feet cool and dry
Good foot grip, which prevents against fatigue
Chemical and abrasion resistant
Electrical protection
CONS
Not waterproof
Steel toe can be uncomfortable at first.
Overall, if you're into hiking, these will be the best vegan work boots out there for you. They keep your feet dry, cool and prevent them from fatigue or slipping. They're also super comfy and durable, so what more could you want when hiking?
They're also great as general work boots-- no matter what job you do, since they are also chemical and abrasion resistant and have secondary protection against electric circuits. So they're great wolverine vegan boots.
Just so you know, the steel toe can be a bit uncomfortable at first.
4 - BOGS Rancher Forge Steel Toe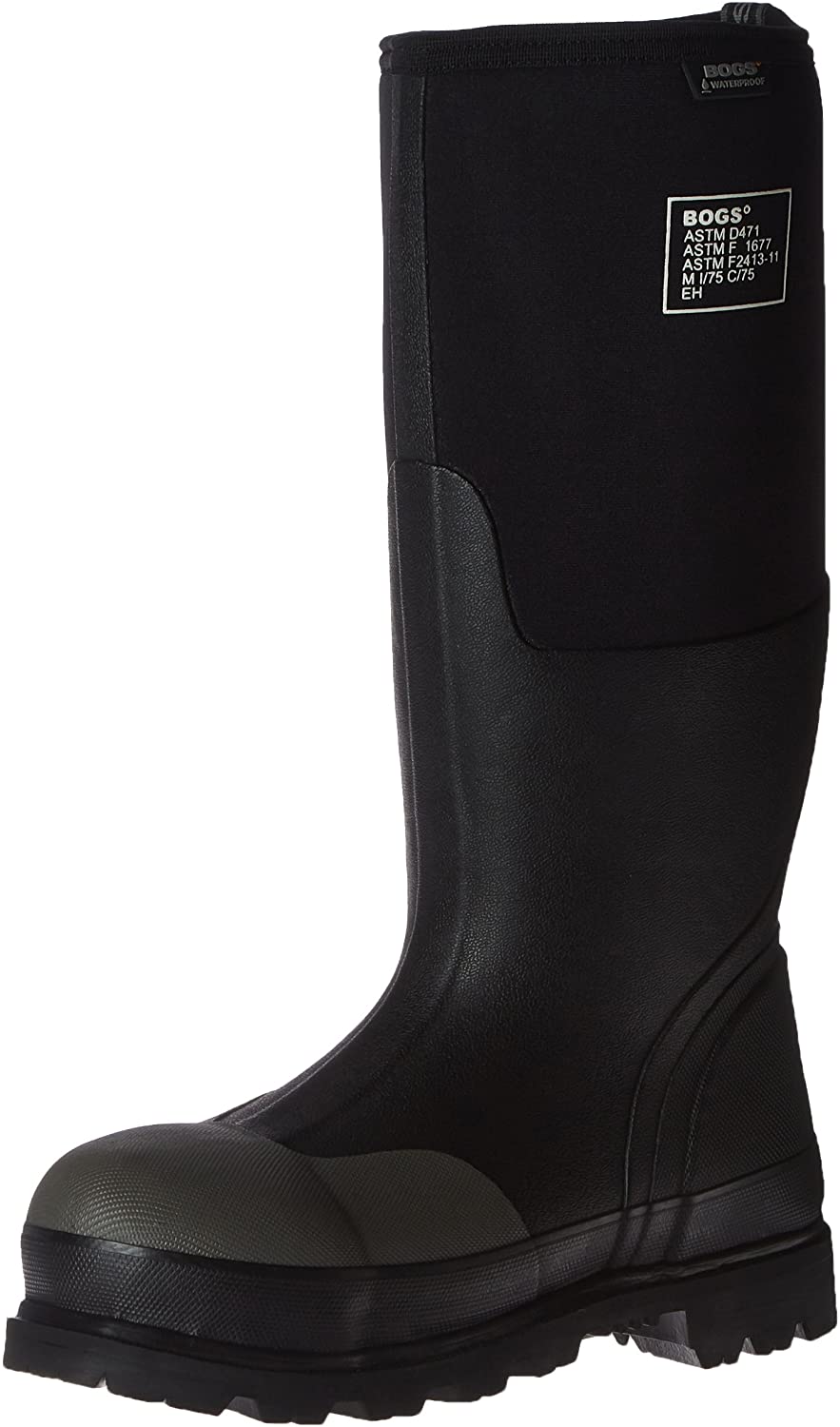 If you want synthetic steel toe boots to use as work boots, the BOGS Rancher forge steel toe ones will be ideal for you. They're also the perfect vegan barn boots.
These are extremely comfortable and can support your feet for many hours throughout your workday. These vegan steel toe boots offer great arch and ankle support, which also makes you feel more comfortable. You won't need thick socks for these boots; regular socks will do.
However, these synthetic steel toe boots can be a bit too insulated, making your feet too warm, which often results in sweating.
But if you are someone who is always cold and usually have cold feet , these will be perfect for you. Or, if you work in a colder weather, these vegan work boots will also be great. So don't dismiss these boots too quickly, they're well worth it.
Also, these vegan boots are waterproof, which is always good, as there's nothing worse than wet feet in any situation. The problem however is that although they're waterproof, if too much water enters, it will ruin them before they reach the end of their lifespan.
Materials: 100% synthetic, 70% rubber, 30% neoprene, rubber sole
Color features: Black
PROS
Vegan barn boots
High-level of support
Very comfortable
Great to work in cold conditions or climates
CONS
Warm
Too insulated
Water-resistant but not actually waterproof
So try to avoid water or any moisture if you wear them. It's fine if water enters from time to time, but if you regularly let water in, these vegan synthetic steel toe boots will be destroyed.
5 - Will's Vegan Dock Boots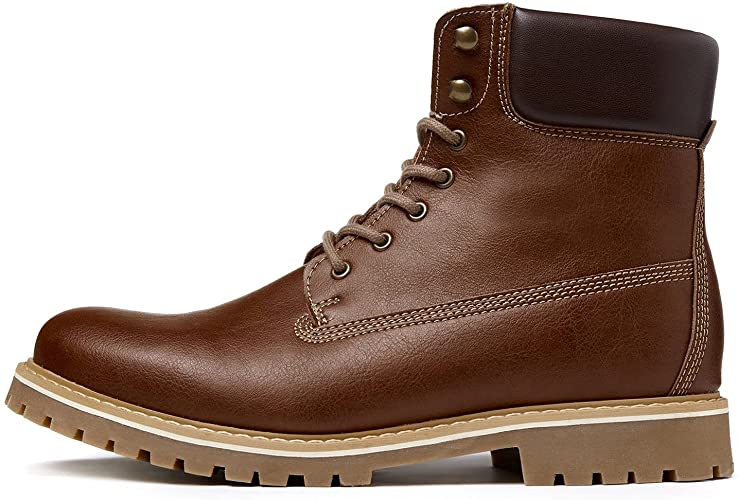 If you want eco-friendly boots, these Will's vegan work boots are your best bet. These are created with Italian vegan leather, made from bio oil sourced from organic cereal crops.
These cereal crops are grown in Northern Europe in a carbon-neutral process. Not only are they eco-friendly, these dock boots are also super comfortable. In fact, they have a cushioned collar and tongue to protect your ankles.
These eco-friendly boots are also water-resistant and very breathable, which is promising as they can adapt to any work condition or environment.
They're also very durable besides being comfortable. So if you work long hours or want to go for long hikes or camping trips, you can rely on these vegan work boots.
These Will's vegan work boots won't protect you from chemicals or electric circuits, but they have so much more to offer in every other aspect. If you're looking for added protection, these won't suit you though.
Materials: Vegan leather made from bio oil sourced from organic cereal crops
Color features: Chestnut color
PROS
Vegan, eco-friendly boots
Comfortable
Water-resistant
Breathable
Durable
CONS
Won't protect you from chemicals or electric circuits.
Vegan Work Boots FAQs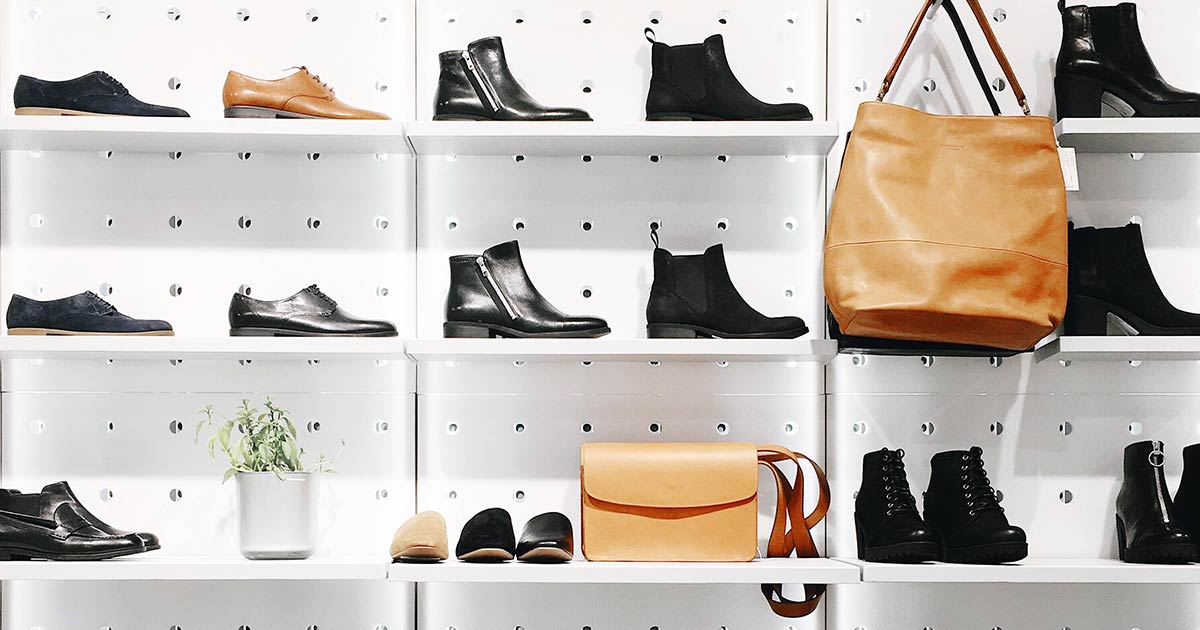 Are vegan boots good?
Vegan boots are good, but like other shoe types, there are always some exceptions. Usually, vegan boots are comfortable and breathable. They aren't all be waterproof, but that goes for non-vegan boots as well.
The only real disadvantage of vegan boots is that they are usually less durable than real leather boots. Of course, there are some vegan boots that are more durable than others. That's the case for the Carhartt lightweight hiker fast dry boots in our list above.
As our buyer's guide hopefully showed you, vegan boots can be very comfortable, be worn during long periods of time, in different work and weather conditions, and have a lot of extra features to keep your feet safe and comfortable.
Each pair of vegan boots will be different; the comfort levels and the different features will change for each one, but it's the same for non-vegan boots also such as real leather boots. Check out our buyer's guide above with a list of 5 best vegan work boots out there.
How do you soften vegan leather?
To soften vegan leather, you could use a hair dryer and blow your vegan leather shoes until they're warm and soft. Just don't do that for too long, as it could damage them.
Also, some vegan shoes will be quicker to break in than others, and the supplier will usually tell you how you can soften your shoes. Usually, you just have to break them in by wearing them at home at first with a thick pair of socks.
If you're used to real leather shoes, just think that it's the same thing to break these in as vegan leather shoes, but vegan leather shoes might take a bit longer.
Is vegan leather just pleather?
If you don't know what pleather is, let us tell you that it's just a slang word that means plastic leather. And to answer the question whether vegan leather is just pleather: no, it isn't. The one thing they have in common is that they don't hurt animals in the process and are substitutes for real leather.
So pleather is artificial leather which is made out of plastic, whereas vegan leather is just a fake leather material that doesn't have real animal skins or any animal product. Vegan leather can be made from many different materials, as you saw mentioned among our recommended 5 best vegan work boots above.
For instance, it can be made from organic cereals, such as the Will's vegan work boots. This will be the more sustainable approach, but this is a more recent trend in the market. It can also be made from cork or synthetic materials such as plastic.
Does vegan leather break in?
Yes, it does, and the vegan pair of Dr.Martens iconic boots will prove that. You have to break them in before they get really comfortable, just like for real leather.
Sure, it can be a bit more difficult to break into vegan leather than real leather, but it's definitely possible.
What you need to do to break in vegan leather shoes is to walk around with them, ideally with thick socks. Keep in mind that you might get a few blisters if you don't break them in and use them directly. But at the same time, that's also the case for real leather shoots.
Overall, be patient with breaking in your vegan leather shoes! It takes a couple of hours of you wearing them at home with thick socks on before they get really comfy. But that's definitely worth it.
Is vegan leather as durable as real leather?
This will depend on what kind of vegan leather shoes you buy. Usually, vegan leather will be less durable than real leather. But there are now a lot of brands that make it more durable, as you can see in our list above of the best 5 vegan work boots.
Just so you know, vegan leather won't be as sustainable for the environment, but things are slowly changing. That's the case for the vegan WIll's boots that you saw in our list above.
These are made from organic cereals, with a carbon-neutral emission. So things are changing, becoming more sustainable, and some brands make vegan leather that is as durable as real leather.
Can you waterproof vegan boots?
Some vegan boots are waterproof, but for those that aren't, they can also be waterproofed. So don't worry if you've purchased non waterproof vegan boots. There are ways you can waterproof them.
Whatever you do, you shouldn't coat your vegan boots with waterproof sprays or other waterproof items. Otherwise, you might damage their material and leave some stains or ugly marks.
There are ways to waterproof vegan boots, but ideally you should buy vegan boots that are already waterproof, so you don't damage them. Just make sure they have a waterproof certificate, as well as a vegan one.
A few years ago, it was very hard to find waterproof vegan boots, but now there are so many available on the market, as you can see in our top 5 list of the best vegan work boots in 2021.
Our Top #1 Vegan Work Boot Recommendation
In our top 5 best vegan work boots buyer's guide, we gave you great options to find the best vegan work boots that will fit your lifestyle and your needs.
If we could pick only one vegan work boot model from that list, we would pick the vegan Dr.Martens 1460 fashion boot model, and that would be our top recommendation for you as well.
There are so many reasons for that choice. First, Dr.Martens are very fashionable boots, both for men and women. They're an iconic model, which is now available in vegan material.
These work boots are also great as everyday boots and are very comfortable, especially after you break them in. Overall, they're a great quality model, which provides great arch and ankle support, are abrasion-resistant and are non-slip. And they're fashionable and vegan.
What more could you want? Just be mindful that these won't be as resistant or durable if you only use them for high-intensity exercise. Otherwise, this Dr.Martens vegan boot model is probably the best vegan work boot model you can find out there, according to us.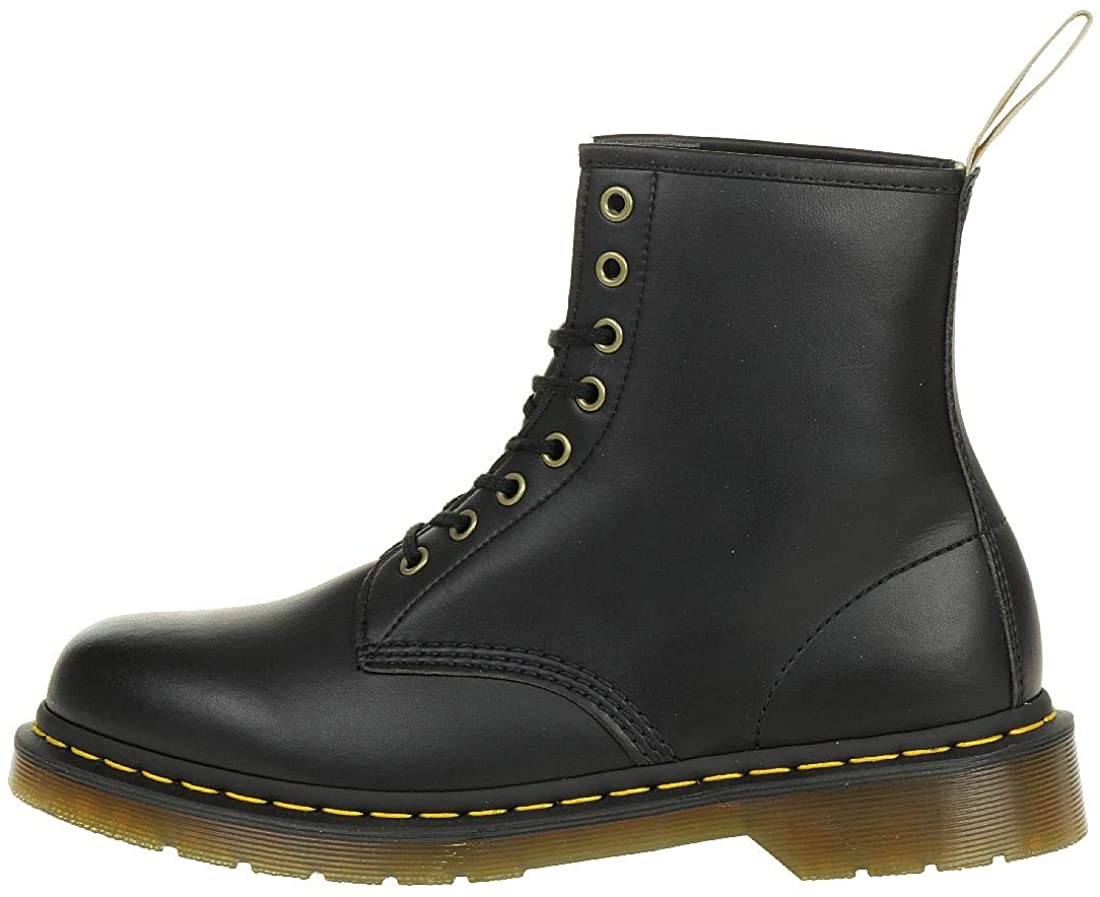 Dr. Martens Vegan 1460 Fashion Boot
Our #1 Recommendation
Vegan
Great quality
Comfortable
Great arch and ankle support, abrasion resistance
Non-slip
Fashionable
Get the BEST PRICE until the end of May
Check Current Price
About the author