Bad Vegan has everything you could expect from a gripping crime documentary. A beautiful, successful woman living her best life as a successful restaurateur. A sexy new upscale restaurant that attracts the rich and famous. Romance, marriage, divorce, and heartbreak. Then there's the sexy bad boy who doesn't quite fit in but steals the heart of that successful restaurateur and sweeps her away with trips to Tiffany's, but not to buy anything. Just to look and see what she likes.
Wait, what? The bad guy sweeps the beautiful, successful woman off her feet without offering her much beyond hopes, dreams, and a lie or two?
That's the beginning of a glorious life going all so wrong in the storyline behind Netflix's docuseries Bad Vegan: Fame. Fraud. Fugitives. Sarma Melngailis is the energetic and ambitious blonde who turned raw vegan food into an upscale dining adventure in New York City. Her restaurants attracted a variety of celebrities plus a mishmash of wealthy people and dedicated vegans, all ready to explore healthier, more eco-friendly foods—at least occasionally.
While the focus of the docuseries is mostly on the ups and downs of Sarma's love life and her eventual downfall, there is another story here that deserves just as much attention. It's the story of one woman and her first husband bringing raw vegan food into the culinary spotlight of NYC and thriving alongside upscale restaurants centered on meat.
In this review, we're going to discuss the important details of the story behind Bad Vegan, including:
Who is Sarma Melngailis?
Sarma Melngailis started life as the daughter of a professional chef in Latvia. She settled in the U.S. and studied economics at the University of Pennsylvania before moving into an investment career.
When it was clear that her passion wasn't in finance, she followed her heart to the culinary arts.
After graduating from the French Culinary Institute in New York, Sarma joined forces with renowned chef Matthew Kenney to open the first upscale raw vegan restaurant, Pure Food and Wine. The emphasis here is on raw food. No one before had managed to turn plant-based foods into a truly successful restaurant, complete with celebrities walking around barefoot.
As Selma and Matthew fell in love with one another and the restaurant, they expanded with a subsidiary establishment, One Lucky Duck Juice and Takeaway. This more casual restaurant didn't get much attention in the Bad Vegan Netflix docuseries, but it was part of Sarma's amazing success story.
If you asked most people who frequented Pure Food and Wine in its heyday, they would say that Sarma was the life of the restaurant. She was often found mingling with guests, sipping exquisite wine, and waiting for her chance to date Alec Baldwin. Sarma was successful in every sense of the word and loved by her employees, who referred to her as Sarmama.
She could have easily been forever known as a successful restauranteur who put vegan food on the map in NYC. Unfortunately, her story took a dark turn and she's now known as the vegan restaurant owner who stole close to $2 million from her employees and investors before going on the run as a wanted fugitive.
The Ironies of Sarma Melngailis
Prior to Bad Vegan Sarma's life was a smooth uphill climb. Then she divorced Matthew, bought him out of the restaurant, and eventually fell in love with a less savory character, Anthony Strangis. For reasons Sarma claims not to know, Anthony used the name Shane Fox when she first met him. He appeared to have money and was a bit rough around the edges, but he stole the restaurateur's heart rather quickly.
The docuseries revealed that Sarma started taking money from her business and giving it to Shane Fox after he made some unusual promises. For instance, he said he had the power to make her beloved dog immortal. The money sent to Shane ended up leaving Sarma unable to pay her employees, leading to a walkout. She raised money to reopen the restaurant only to find herself unable—or unwilling?—to pay employees once again.
There are some interesting ironies when you look at her full story:
Successful, smart businesswoman steals money from employees she loved more than anything and gives it to a man she says she hated at the time. She also says she feared him, so maybe fear won out over hate.
The face of raw vegan food is captured by police after ordering a pizza for delivery. That has many people wondering if Sarma was really a vegan in her private life. Was she really dedicated to plant-based food, or was she genuinely Sarma the Bad Vegan?
Passionate chef spends years working hard to build her business only to ruin it by shifting money from employees and operations to a man many now refer to as a con artist.
Bad Vegan addresses some of these ironies but doesn't go into them too deeply. The documentary gives Sarma a lot of talking time on camera, and she doesn't have satisfying answers about why she sacrificed the business she loved so much for a man she says was abusive and manipulative. At the end, there's a sense that some things were left unsaid.
What Happened to Sarma and Her Vegan Restaurants?
Pure Food and Wine closed its doors permanently in 2015. That's when the employees walked out for a second time, picketing and chanting in front of the restaurant to draw attention to what was happening. Sarma was no longer showing up regularly to oversee her business and would soon go on the run to avoid criminal charges for the money she stole from the business.
Sarma was caught by authorities in Tennessee and spent four months in jail for her crimes. She's now a free woman, living in New York City with a rescue dog named Leon. No one knows for sure what she may do next in life, likely due to financial compensation received from participating in the documentary.
She has stated online that she did the docuseries primarily to compensate her employees a part of the money they were owed. There is no official verification that money from the documentary was given to her previous employees. Her blog is available at SarmaRaw.com.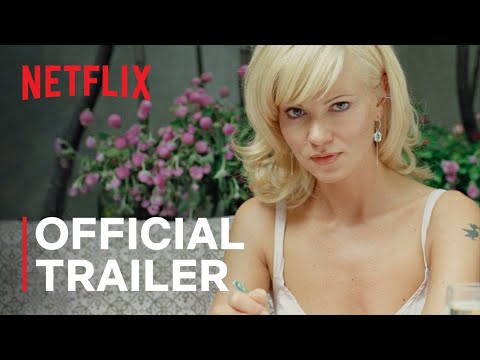 About the author