It's difficult to say who pays more attention to their macros and nutrition; vegans or triathletes.
When the two are combined, you might find an athlete obsessed with tweaking almost every tiny detail or their diet for optimal performance.
But can you compete at the elite level in triathlons and other endurance events on a vegan diet?
Can You Compete In A Triathlon On A Vegan Diet?
Yes, you can compete in triathlons at a professional level on a vegan diet.
You even have shining examples of the elite who have done exactly that, such as Lionel Sanders, Patrick Lange, Brendan Brazier, Hillary Biscay, and Laura Phillip.
As long as you are looking after your nutrition and available for training, you can build a plant based diet that will stand up to even the toughest meat eating ironman triathlete.
Related Posts:
5 Dietary Tips For A Vegan Triathlete
While not impossible to do, there are some things to pay careful attention to a plant based triathlete. Energy is the most important, and you need to make sure you're feeding your body the right amount. If you don't, you might crash into the wall at 140km like Lionel Sanders did when he first made the switch.
Once you get it right, and it can help you become lighter and faster than ever before. Here are some tips on the nutrients to pay close attention to.
1. Protein
Protein is the building block of strength [1] and an essential part of any iron man diet. On a protein per serving scale, you can easily find vegan protein sources equal to or greater than meat, such as lentils, beans, or tofu, but there are other things to consider.
While it is easy to get plant based protein, it isn't as easily absorbed by our bodies [2]. This means that a vegan ironman should be looking to consume around 10% more protein to make sure his body is getting enough. 
2. Amino Acids
If you want to examine protein a little closer, then you have to look out for amino acids. Protein is made up of 20 different amino acids, and our bodies produce 11 of these. The other 9 are the essential amino acids that we have to get from food.
Protein from animal products contain all nine essential amino acids, and so they are referred to as complete proteins. Few vegan protein sources can make the same claim except for soy, hemp, and pea proteins. It is recommended that if not relying on animal products for protein, you get your protein from various sources to make sure you get all nine amino acids [3].
3. Vitamin B12
While everyone is obsessed with how much protein someone doesn't eat meat gets, the real concern should be B12. It is much more difficult to source on a vegan diet, so you have to pay extra special attention to getting enough.
You can take B12 supplements or else eat foods or drinks fortified with B12. Things like dairy-free milk, cereals, nutritional yeast, or even marmite are all fortified with B12 making it a lot easier to get the recommended ten micrograms a day [4].
4. Calcium
Another nutrient that the mainstream has tricked you into believing is difficult to obtain on a vegan diet. Calcium is abundant in leafy greens. Calcium is essential for bone health, and athletes, in particular, will want to pay careful attention to making sure they're getting enough of the stuff.
Got kale [5]?
5. Omega-3
Similar to vitamin B12, Omega-3 is a nutrient that is a little more difficult to obtain on a vegan diet as the most abundant and bioavailable source is fish. Luckily there are supplements and foods available to make sure you're getting enough.
If you don't want to take a supplement, seeds and nuts will be your best friend, and you should sprinkle them over every meal. Walnuts, flaxseed, and chia seeds are best, and chia seeds are an endurance athletes dream given the other useful nutrients they're rich in [6].
[thrive_leads id='11437']
Also Read:
For those who want to learn how to get enough nutrients while eating mostly plant-based foods, watch this video: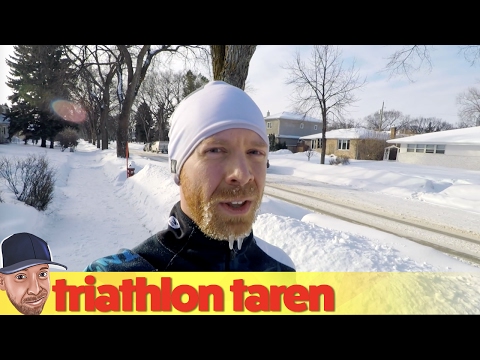 Triathlete Performance On A Vegan Diet
If you take a look at Lionel Sanders diet and his performance crash when he first made the switch, you'll know it's possible to miscalculate what your body needs.
"We know that when it comes to endurance performance, it's all about the fuel, primarily carbohydrates, and you can get sufficient carbohydrates whether you're a vegetarian or a meat eater."

- David C Nieman, Professor of Health and Exercise Science.
To keep improving and upping your performance, you need to be giving your body the right fuel, and that is all about diet for ironman training.
When you get it right, many athletes note a sharp increase in performance, energy, and recovery times when they make the switch to a vegan diet.
If you're really into long-distance running, Tarahumara diet can be another good option.
4 Famous Vegan Triathletes and Endurance Athletes
1. Hillary Biscay
She's an American ultramarathon runner and Ironman champion, as well as a devoted vegan. Proving that you can make time gains on whole grains, she is one of the most prolific iron-distance competitors on the professional circuit.
Having competed in over 60 ironman triathlons and setting the precedent of becoming the first athlete to record six top five Ironman finishes in a season, what more proof do you need than her epic vegan track record?
2. Scott Jurek
Scott will go down in history as one of the best ultramarathon runners of all time, and he's done it all without animal protein. He has won most of the world's most prestigious races multiple times, including the historic 153-mile Spartathlon in Greece and the "world's toughest foot race," the 135 mile Badwater Ultramarathon.
When he ran the Appalachian Trail's entirety in 2015, he broke the speed record by over three hours, finishing in just 46 days, eight hours, and seven minutes. He turned vegan in 1999 and has been a fierce advocate ever since, and you can even get some tips and his favorite vegan meals in his book 'Eat & Run: My Unlikely Journey To Ultramarathon Greatness.'
3. Fiona Oakes
With five marathon course records to her name, it'll be a long time before we stop talking about British ultramarathon runner Fiona Oakes. Despite having lost one of her kneecaps to illness at 17, she has run over 50 marathons. She became the fastest woman to run a marathon on seven continents, both in terms of the elapsed days and the aggregate time in 2013.
Since the age of six, she has been vegan, and her diet doesn't just power her truly epic achievements. She is also the patron of the Captive Animal Protection Society. In Essex, she has her animal sanctuary that provides a home to over 400 rescued animals, both ex-farm and domestic.
4. Rich Roll
There are few stories as inspiring as Rich Roll. After a lifetime of alcohol and substance abuse, he had a heart attack scare at 40. He decided to turn his life around and switched to clean living with a vegan lifestyle and keeping fit.
He began training for the Ultraman race, an invite-only event that circumnavigates the Big Island of Hawaii; after only six months of training, he recorded the second-fastest swim time and finished 11th overall.
Rich proves that age is just a number and that eating meat is not the only way to get enough protein to get in the best shape of your life. Vegan diets can truly help to turn your life around.
Conclusion on Competing in Triathlons While Being Vegan
Ditch the dairy products and don't eat meat. When it comes to race day, the vegan diet has everything that athletes need.
As long as you listen to your body and pay close attention to the new diet, it is full of the right nutrients to help propel you to your best times. Focus on whole foods that are easier to digest and absorb.
Look at the phenomenal vegan athletes that have already achieved huge success in the field and take inspiration from their example. You can do this, and you can do it entirely on plant power.
[thrive_leads id='11437']
References:
https://www.ncbi.nlm.nih.gov/pmc/articles/PMC6566799/
https://www.ncbi.nlm.nih.gov/pmc/articles/PMC6723444/
https://www.ncbi.nlm.nih.gov/pmc/articles/PMC6893534/
https://www.ncbi.nlm.nih.gov/books/NBK114302/#:~:text=The%20RDA%20for%20adults%20is,vitamin%20B12%2Dcontaining%20supplement.
https://pubmed.ncbi.nlm.nih.gov/2321572/
https://www.ncbi.nlm.nih.gov/pmc/articles/PMC6994964/#:~:text=Chia%20seeds%20contain%20healthy%20%CF%89,myricetin%2C%20quercetin%2C%20and%20others.
About the author