If you're turning to a product like a fat burner, you've probably already exhausted most of your other options.
Maybe you've been sold a magic pill that melts the fat away as you sleep. Or perhaps you have more realistic expectations of a fat burner that will help you beat the bulge at the gym.
Either way, if you want to know which Ultimate Life fat burning supplement is the right one, we've got the lowdown.
Read our Powher vs Leanbean review if you're looking to find out more.
Who Are Ultimate Life?
Ultimate Life is the company behind both Leanbean and Powher. They specialize in women's supplements specially formulated for a woman's body. Which is a pretty big deal, and it's nice to see a company that recognizes that.
All of their products are vegetarian and vegan, as well as being non-GMO and gluten-free.
They aren't available through third-party retailers, and you have to buy them directly from the product's official website.
So why do they need two different fat burners and what is the difference between them?
What Is Leanbean?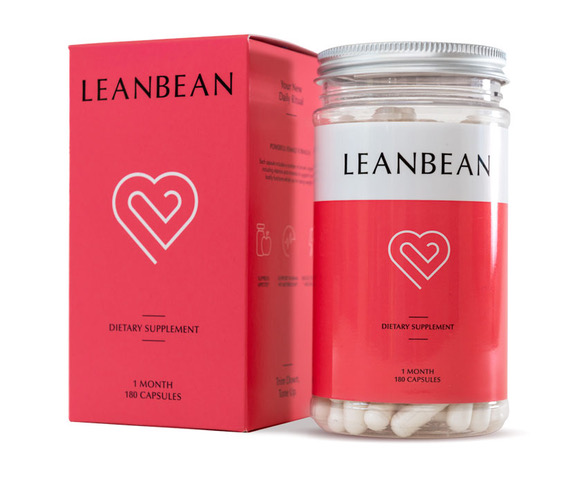 Until Leanbean came onto the market, I was under the impression that a fat burner supplement was a marketing gimmick or a flat out lie.
This product changed my mind.
With its super simple pink and proud labeling, Leanbean has carved out a rock-solid reputation within the industry.
It has some super impressive testimonials available to back up its claims, and its claims are very reasonable and believable in the first place.
​Leanbean has never claimed to work miracles. It can aid in weight loss and works as a fat burner supplement by curbing the appetite and speeding up metabolism.
It can help speed up results dramatically if taken alongside a calorie deficit and working out regularly.
What Is Powher?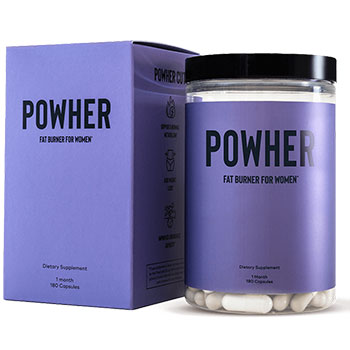 Powher is not just one product. It's an umbrella of supplements designed to help women achieve their maximum potential.
We know Powher best for the pre-workout supplement in the range, it's an excellent supplement aimed at getting women the best results down the gym.
The fat burning Powher is similar to the sleep aid and the pre-workout of the same name.
They all use natural ingredients, focus on a particular proven component, supplement vitamins and minerals, and formulate them to stack with each other if necessary.
​Like Leanbean, none of the marketing for Powher suggests that it is a miracle pill. They are entirely upfront about the fact it is a weight loss aid and will only work if you are committed to regular exercise and following a calorie deficit in your diet.
Why Do We Need A Female Fat Burner?

So many fat burners, workout supplements, and other products are designed for men and then marketed for "women too" as an afterthought.
A woman's body has completely different needs, especially when it comes to a fat burning supplement.
Women typically have more body fat than men, and their bodies distribute and store that fat differently as well. [1] It should be reasonably apparent that a weight loss supplement intended for women rather than men might need to work differently at a fundamental level.
Many studies also link and analyze the menstrual cycle and its effect on appetite control in women. [2] A woman's body comes inbuilt with a routine that has a higher risk of overconsumption that isn't as prevalent in men.
We know why and when women might have a biological excuse for struggling to stick to a dieting plan. We also understand why they might store more fat in different areas of their bodies.
So a fat burning formula for women has to target these goals to work correctly.
What Are The Unique Ingredients?

​Leanbean Ingredients
Green Coffee Extract
Caffeine is in both formulas but different amounts and from different sources.
Leanbean contains a small amount of caffeine sourced from the natural green coffee bean extract. Ultimate Life claims to include it mostly for the chlorogenic acid and high levels of antioxidants.
There have been some promising trials using green coffee as a weight loss aid [3], but more studies are still needed.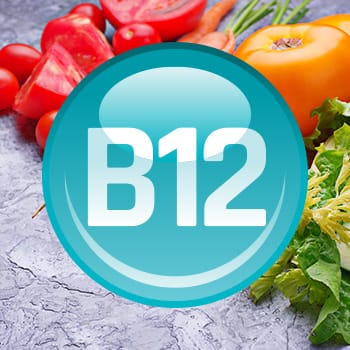 Vitamins B6 and B12
​Vitamin B6 and vitamin B12 play an essential role in maintaining energy levels and healthy metabolism and can help with weight loss. [4]
If you're trying to lose weight and look great, vitamin B6 and B12 are an excellent choice to supplement in your fat burner but not necessary if you're already getting them elsewhere.
Chloride
Chloride is an electrolyte and is said to play a role in keeping you hydrated. Ultimate Life claims it will help to aid with digestion and quote the FDA as recommending the use of potassium chloride instead of salt.
Studies are few and far between, so we're on the fence on this one.
Zinc
Zinc is a key mineral linked to protein synthesis [5] and the metabolism of carbohydrates and fatty acids. [6] It is also something that many of us are commonly deficient in. Given it's proven role in weight loss and muscle maintenance, it's one of the best natural ingredients to include in a product that aims to burn fat.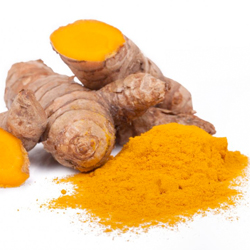 Turmeric
Turmeric is a superstar in the world of ayurvedic medicine, and the rest of the world is starting to wake up. [7]
Turmeric is an excellent example of how this fat burner was changed to work for the female body instead of the male.
Most male fat burners rely on caffeine anhydrous to achieve thermogenesis, but it can have negative effects on women. Turmeric is much safer.
​Garcinia Cambogia
Garcinia cambogia is included with the intent of helping users lose weight by feeling fuller for longer.
here have been some studies into its efficacy as a fat burner supplement, but nothing conclusive yet. As a fat burning ingredient, it feels a little like filler. [8]
Acai Berry
Much the same as garcinia cambogia, this is an ingredient included in lots of weight loss and fat burning supplements with no reason as to why. The claim is that it is an appetite suppressant, but its effect on appetite suppression has no research or studies to back it up.
Piperine
Piperine is extracted from black pepper and claims to aid in the body's absorption of other nutrients. There are studies to back up this claim. [9]
Alongside a proper diet and exercise, it's certainly something that could help this fat burner to work for you.
Powher Ingredients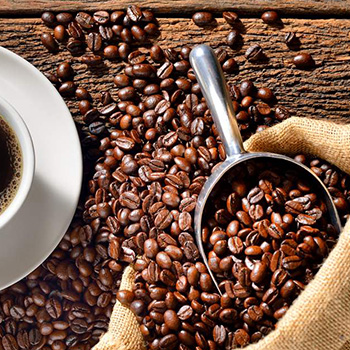 Caffeine
Caffeine and its side effects are well known. A woman's body is more sensitive to caffeine than a man's, so its inclusion might raise an eyebrow.
However, Powher includes it for its thermogenic properties and at a much more female-friendly dose of 100mg.
Selenium
Selenium has a strong proven link to the thyroid [10], which for women can play a significant role in fat loss or build up.​
It's an ingredient that is often missing from our diet or other supplements that should get included.
To know about selenium-rich foods, you can check out our resource here.
​Magnesium
Magnesium can help regulate blood sugar and insulin levels in those who are obese. For this reason, it makes sense to include it in fat burners.
Its actual effect on fat loss, however, is far from proven.
What Are The Common Ingredients?
Konjac Root (Glucomannan)
Both fat burners will happily admit this is their superstar ingredient if that wasn't already apparent from the 3000mg included in both supplements. All the best fat burner supplements like to use glucomannan and its proven track record with appetite suppression to get the best results. [11]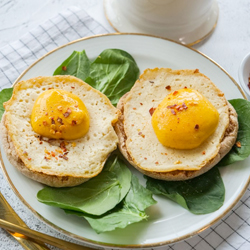 Choline
Choline is not a vitamin or a mineral, but an essential nutrient that our bodies don't produce in large enough quantity.
It has a positive impact on our metabolism [12], which is why choline has been gaining popularity as one of the best fat burners ingredients.
It's included here at the recommended dose of about 100mg a day.
Chromium Picolinate
​​Another ingredient that both Leanbean and Powher think you need more per day is chromium picolinate.
The main focus of which is aiding with macronutrient metabolism.
At the recommended dose, which both Leanbean and Powher exceed, it has minimal to no effect on weight loss, but it can help to maintain glucose levels.
Comparing Powher vs Leanbean​ Together
If you look at our Leanbean review or our review of the Powher pre-workout, you'll see we're big fans of the brand.
On paper, it seems like Leanbean is the more potent formula because it has more ingredients. This isn't necessarily good, and ingredients like garcinia cambogia and acai berry may just be included as filler.
There is also the argument that Powher could be the stronger formula because of the inclusion of a higher dose of caffeine. Caffeine is a common ingredient in the "stronger" recipes designed for men but runs the risk of side effects for women.
Overall, both formulas are similar, and the Powher and Leanbean ingredients are tied in strength.
Leanbean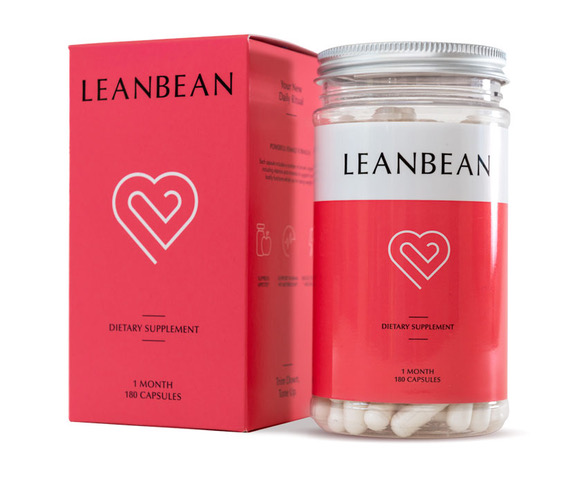 Leanbean costs just under $40 for one bottle of pills from the company's official website.
Considering how popular it is and comparing this to the rest of the market, it's incredibly inexpensive.
They also offer a 90-day money-back guarantee if it doesn't work. This does mean you have to commit to a three months supply upfront, though.
​Powher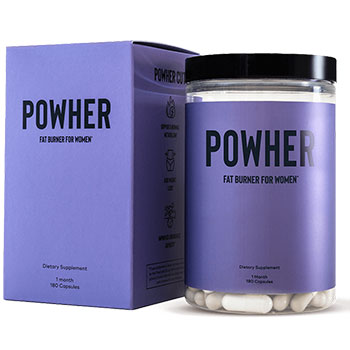 Powher costs $45 for one bottle or a month's supply of pills.
This makes it more expensive than Leanbean, and it's a little confusing as to why considering the formula is more or less the same essential ingredients.
There are savings for buying in bulk and also some bundle or package deals if buying alongside the pre-workout or nootropic supplements from the Ultimate Life official website.
Note that these prices may change.
PROS
​A solid reputation as one of the best fat burners on the market
​Tons of testimonials and reviews with detailed diaries of its effect
​Clear ingredients list that tells you exactly what is in it
​Essentially caffeine-free
​Ingredients with proven effect are all at a decent dose
CONS
​Has to be bought through the official website, so there are less objective reviews
Has more than a couple suspect filler ingredients
PROS
Can be easily stacked with Powher pre-workout and Powher sleep aid
​A more simple and straightforward formula
​Includes caffeine for both its energy boost and thermogenic qualities
​Caffeine dosed for a woman's body
Active ingredients magnesium and selenium both aid with overall health
CONS
​Doesn't include the B vitamins common in similar products
Efficacy increased if used in conjunction with the pre-workout
Contains high caffeine content
FAQ

​When Should You Take a Fat Burner?
You should take a fat burner as advised by the producer. Both Leanbean and Powher split their fat burner into six capsules per day, which means that you take two pills about half an hour before every meal with 1 to 2 glasses of water.
Taking 6 capsules per day may be too much for some, so it's always best to consult your physician before taking any supplement.
​How Long Does a Fat Burner Take to Work?
You should be able to start to see the effects of a fat burner after 2-3 weeks if taken as advised alongside a calorie deficit diet, and while working out, you could even see results quicker than that.
​​Do Fat Burners Have Any Side Effects?
Yes, from all of our research and client experience, Leanbean seems legit. Their claims are modest but assured, giving a clear insight into the ingredients chosen and their effect. Overall, it looks like an excellent fat burner that can help you cut if appropriately used.
​How Long Does Leanbean Take to Work?
Leanbean advises that you give at least 90 days for their product to start to have a noticeable effect. This also happens to be the length of time attached to their money-back guarantee if you're disappointed with the results.
​​Does Powher Suppress Your Appetite?
Yes, Powher may help to suppress your appetite. One of the main ingredients in the fat burner is konjac fibre or glucomannan which, when combined with water, expands in your stomach to help you feel fuller for longer.
Yes, Powher uses natural caffeine, which works as the main thermogenic ingredient in the fat burner. Caffeine at the wrong dose can cause unwanted side effects, but the dosage in Powher is perfect for a woman's body.
Powher vs Leanbean: Which One Works Better?
How do you choose between Ultimate Life's two fat burning supplements?
Honestly, there isn't a great deal to separate them.
Leanbean has been on the market longer, has a better reputation, and is slightly cheaper overall. Powher has very similar ingredients, but I'm on the fence with its high caffeine content.
If you're looking for an effective fat burning product for women, Leanbean is what I would recommend. 
Given that both Powher and Leanbean contains the same basic formula, I find Leanbean a more female-friendly supplement. Our Leanbean review discusses these in detail.
Have you tried Leanbean or Powher?
How were the results?
Other users have also found it effective for fat loss. The images here speak for themselves: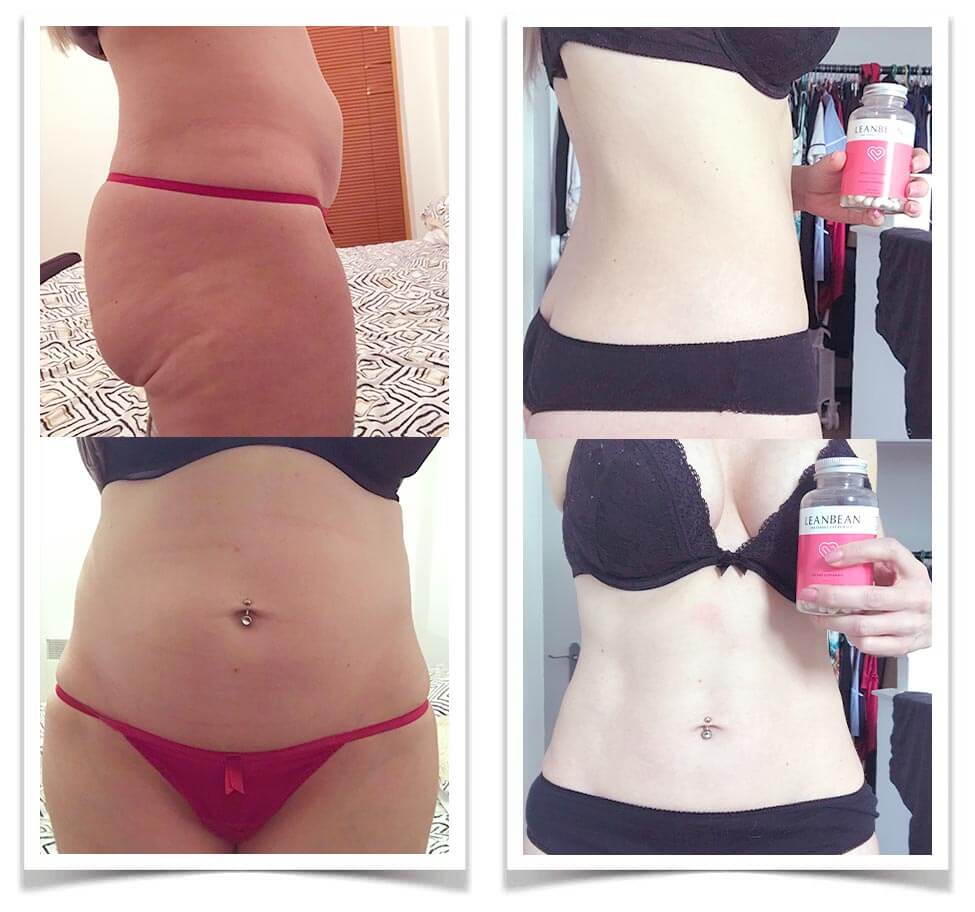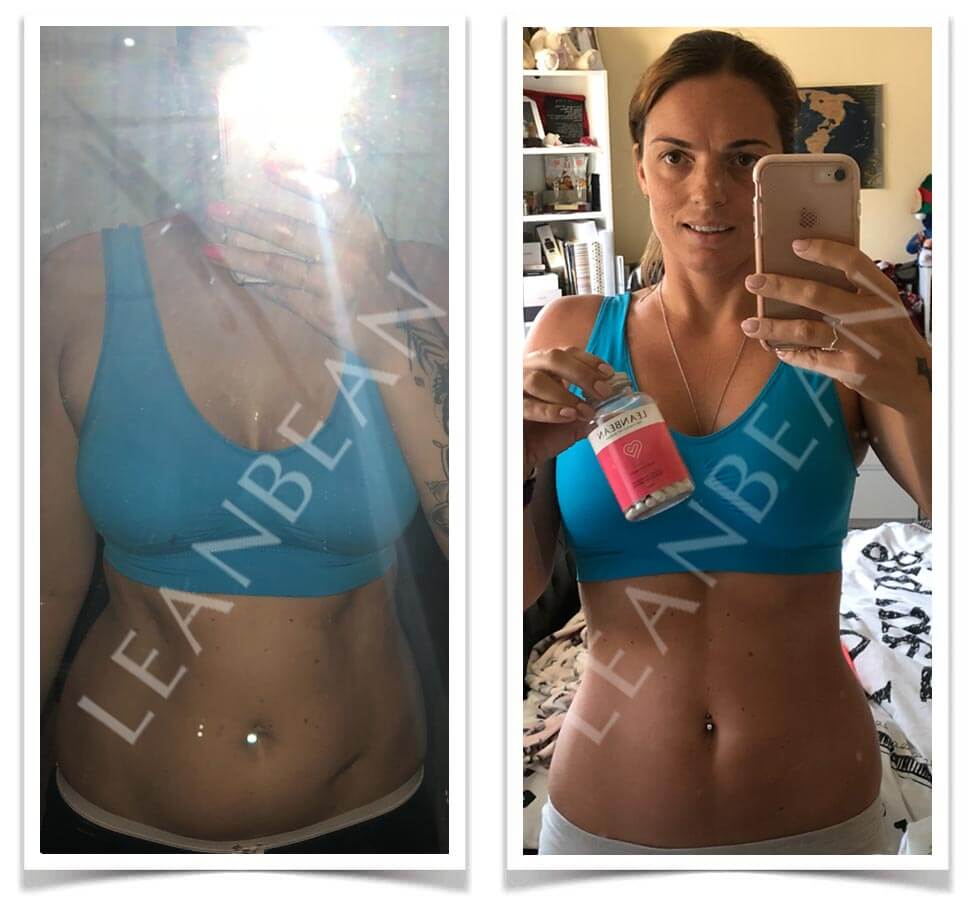 LEANBEAN
Our #1 Recommendation
​A solid reputation as one of the best fat burners on the market
​Tons of testimonials and reviews with detailed diaries of its effect
​Clear ingredients list that tells you exactly what is in it
​Essentially caffeine-free
​Ingredients with proven effect are all at a decent dose
Click For Best Price
About the author