A whopping 50 million Americans regularly jog and run to keep fit. Eager to join the bandwagon? Running is a cheap and convenient way to maintain optimum body performance.
Running on the treadmill is one thing. But feeling the wind brush over your skin, hearing the birds sing, cars zooming by, and joining other runners is an experience you will find nowhere else other than on the outdoor trails.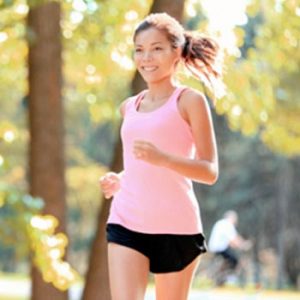 Whether you are a beginner or a seasoned runner, the quest to meet your daily fitness goals is unnerving. Why not try running on the trails? Not all running routes are the same; each brings a unique set of challenges that make your experience even more rewarding.
Below are some of the best running trails in the US you can't miss out on.
The Best Running Trails Colorado Springs
In Colorado Springs, there's no shortage of running trails for nature lovers like you. Campers, hikers, runners, and adventure seekers are ever lost for choice, excited to explore new trails every chance they get. Some of the best running trails in Colorado Springs include:
Mount Cutler Trail
If you are a beginner or want an easy route, the Mount Cutler trail is your best bet. This trail is 1.7 miles long and takes an average of 53 minutes to complete.
This route is popular among people who like being in nature. You will cross paths with people taking strolls, hiking, and running during your time here. Who knows? You might pick up a running buddy or two to motivate you for your next run. Mount Cutler trail is open throughout the year.
Pulpit Rock Park Loop Trail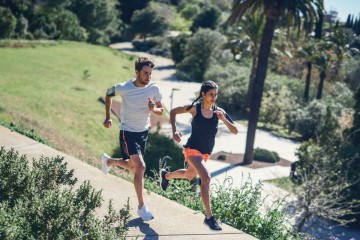 The Pulpit Rock Park Loop trail is ideal for runners who want to lose weight but do not want to push themselves too hard but are looking for that trail that poses enough of a challenge. This trail delivers just that. The Pulpit Rock Park Loop trail is 4.2 miles long and takes one hour and 48 minutes to finish.
Feel free to visit any time of the year because the trail is ever open. Better yet, bring your dog too. Pets are allowed!
Palmer Park Trail
Who said running should be boring? The Palmer Park trail has the most scenic views, and you have plenty of running space. It measures 5.7 miles and may take slightly over two hours or longer to complete depending on your pace.
If you want a trail that poses the hardest challenge, this is it! You may have to maneuver rocky areas, sharp declines, and corners at some point. Palmer Park trail guarantees a running experience that will keep you coming back for more.
The Best Running Trails in Austin
Austin has the most highly reviewed running trails. People here love running in groups. According to feedback from people who have explored many of the trails here, Austin's three best running trails are:
Forest Ridge Preserve
This trail is photogenic and poses quite a challenge for runners. Instead of one long track, the trails crisscross and intertwine to create a web.
Conveniently, there are trails close to Bull Creek where you can cool off and take a dip in the water. The steep hills around have sharp elevations that will get your heart rate up again, which gets you pumped up in no time.
Lakeway/Canyonlands Trails
The sceneries here are breathtaking. The long, rugged trails will have you gasping for air by the time you get to the finish line. The Lakeway trails are located on the western side of Austin, about a 30-minute drive from downtown Austin.
This location has miles and miles of trails offering diverse terrains with plenty of hills and slopes to guarantee every part of your body gets a good workout. You will notice new structures coming up on some part of the land but worry not; you still have over 14 to 18 miles of running trails all to yourself.
Barton Creek Greenbelt
What makes Barton Creek Greenbelt one of the best trails in Austin is its convenient location. This is the longest, most diverse trail, but it's also the most accessible. The main trail is relatively flat for about 18 miles. After that, things start to get a bit difficult, with plenty of elevations for the next 19.8 miles.
There are a total of eight access points. Therefore, you can choose which direction or trail to use. Avoid taking an unfamiliar, deserted route if you're running alone. Most of the tracks here and across Austin do not have maps or markings; you may get lost.
Trail running is better than running on the street or on a treadmill because it can significantly improve your fitness levels. Trails are uneven and often difficult to maneuver during running. Running on a trail improves your knees and ankles' balance, strength, and flexibility. You also burn 10 percent more calories running on trails than on the road.
The Best Running Trails in Portland
Did you know that Portland, Oregon is home to one of the smallest city parks? But make no mistake, plenty of parks, tracks, and trails make Portland the best playground for runners. Below are the best running trails in Portland.
Barlow Road
There is nothing like the cool breeze on a sunny day spent venturing up and down the mountainous Barlow Road. Emigrants used Barlow Road to cross past the rough Columbia river waters from as early as the 1840s.
Today, the 31-mile trail remains unchanged and is the most sought after by runners and hikers on this side of America.
Cazadero Trail
Too many people and cars on the road can discourage you from taking your usual run in Portland. Lucky for you, The Cazadero trail sets the perfect stage for introverted runners who prefer a quiet setting away from the town's hustle and bustle.
This trail is slightly over 3 miles. Part of it is paved, but most of it has gravel. The trails leading to the Cazadero trail are super easy to maneuver because it is marked and has traffic signals installed at all major intersections.
Cooper Mountain Nature Park
Cooper Mountain Nature Park is not mainly a trail but a vast space full of tracks and trails where runners can have the time of their lives. Here, you have over 232 acres at your disposal. This location has numerous gravel and dirt paths plus the most enchanting views of nature.
With the Tualatin River Valley, woodlands, forests and Meadows surrounding the area, you can make this your private sanctuary for running and meditating. The park is open from dusk to dawn, and no pets are allowed inside.
The Best Running Trails in Columbus Ohio
Most trails are riddled with trash, overgrown shrubs, and are generally poorly maintained. But not in Ohio. The best running trails in Ohio are ever sparking clean, watered, and well maintained. The best running trails in Columbus, Ohio, include:
Highbanks Metro Park
The Highbanks Metro Park is one of the easiest to access, irrespective of what part of Columbus you come from. The trails here have plenty of shade with hills and slopes to pose the right challenge for the experienced runner.
Some trails are paved and flat, whereas other parts of the tracks are rough and full of sharp bends. Avoid running here on weekends from mid-morning to late afternoons because the place can get crowded.
Olentangy Trail
Running requires speed and distance. If you want a location that can help you meet your fitness goals, the Olentangy Trail is perfect.
It's the most versatile option, full of straight and flat stretches ideal for fast running. There are also hills excellent for strength building to work up those muscles. Olentangy Trail is a multi-use trail with the most picturesque views.
Alum Creek
Most of Ohio is pretty flat. However, the trails at Alum creek are not. Runners here particularly prefer the 5-mile long loop on Africa road off Cheshire road. It's a single dirt path ideal for seasoned runners or vets preparing for a race.
Avoid running with headphones on because you may crash into bikes and other hikers who frequent the location.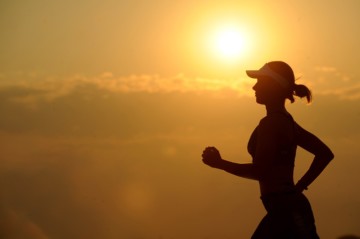 FAQs
What top states have the best running trails?
Colorado has over 16,491 miles of trail and ranks top of the list of states with the best running trails. Other top States in this category include:
California, with 14,871 miles of trails
Washington, with 10,575 miles of running trails
Montana, with 10,365 miles of running trails
Street running and trail running, which is harder?
Running on trails poses more of a challenge than running on a street. Trails have uneven terrain, and most of them have dirt paths or gravel roads. You may run slower on a trail than you would on the street. However, you will get in more of a workout on a trail and increase your chances of meeting your targets.
What's the best pace to use when running on a trail?
Different runners have varying physical capabilities. Therefore, there's no standard pace for every runner out there. Generally, most runners go at a speed 10 to 20 percent slower on a trail than they do on a paved street.
Runners, on average, take 12 minutes to cover one mile.
Why is trail running better?
Trail running is better than running on the street or on a treadmill because it can significantly improve your fitness levels. Trails are uneven and often difficult to maneuver during running. Running on a trail improves your knees and ankles' balance, strength, and flexibility.
You also burn 10 percent more calories running on trails than on the road. Check us out for more insight on body fitness and general wellness.
About the author