I like to start my day in the best possible way, and there is no finer way than with a serious boost of vitamins, minerals, and a healthy dose of fruit and vegetables.
I've always been a juicer or a smoothie man, and so finding the powder or mix that gives me the greatest lift is a quest I take very seriously.
How does Athletic Greens Ultimate Daily measure up to other superfood supplements? This Athletic Greens Review will talk about the nitty-gritty.
What Should You Look For In A Good Greens Powder?
An excellent greens powder should be full of nutrients and minerals that it would be hard to obtain elsewhere.
It should be a convenient one-stop-shop for a wide range of beneficial ingredients and avoid any that we might want to avoid.
It should be low in sodium and sugars, high in fiber, and have clear labeling as to what is in it and at what amounts.
Taste and mixability are also essential, but they are much more specific to the individual.
It is worth trawling through reviews from other customers, though, as if a powder is prone to turning to sludge at the bottom and not combining well with other liquids, you'll get a good indication of that pretty quickly, even quicker if it tastes like liquid ass.
What We Thought Of Athletic Greens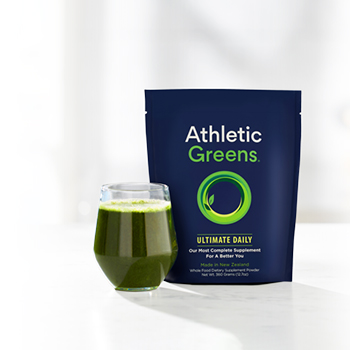 So at this point, I've tried a lot of different smoothies, juices, and health-boosting tinctures.
I love the idea of starting the day with a significant head start on my daily micros.
So how does Athletic Greens measure up? I'll talk about my research, as well as my personal experience in this Athletic Greens review.
It used to be marketed for celebrities and professional athletes, but does it still pack that elite star power now it's an equal opportunities supplement?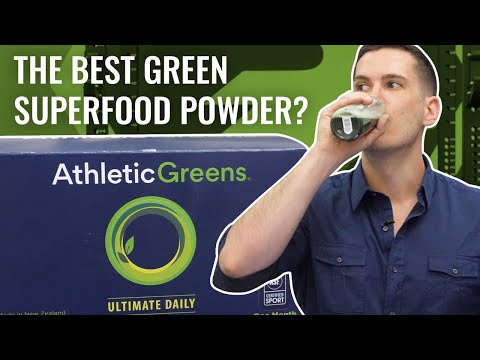 Alternative green superfoods you can check out:
Taste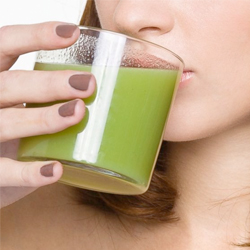 It has to be said that Athletic Greens is probably one of the best tasting greens powders. To the point where quite a few look forward to drinking it, which is a pretty bizarre concept if you've ever tried to make yourself a spirulina smoothie.
There is a sweet and fruity taste to the Athletic Greens drink that comes from the base of added flavorings.
You get a tickle of papaya, pineapple, vanilla, and cherry. The exact balance of the flavor comes from them not trying to mask the bitterness of the ingredients but instead leaning into it with notes of ginger. In a nutshell, Atheltic Greens is sweet but spicy and honestly very refreshing.
Effectiveness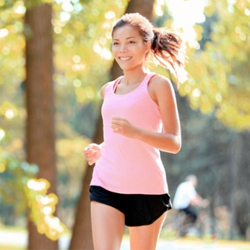 This one is somewhat hard to gauge without having a weekly checkup with a physician and dietician to accurately track the effect on your overall health that the greens are having. A single Athletic Greens review won't guarantee its effectiveness.
That being said, we can study the ingredients and compare how it makes us feel to other superfood smoothies and greens products on the market. More on the detailed Athletic Greens ingredients below.
In an ideal world, we would do this with fresh fruit and veg, but by using a greens powder, you can make it more convenient and much more varied.
With only 1 in 10 Americans getting the proper amount of fruit and veg a day [1], taking any kind of supplement that gets you closer to the recommended dose is going to be beneficial.
The sheer amount of different ingredients used in Athletic Greens is one of its major selling points, and I, for one, definitely feel better on the days I take it to the days I don't.
Value
Value means weighing the effectiveness against the cost and comparing it to alternatives on the market. This might mean that an expensive product that works is of better value than an inexpensive one that doesn't. It also means that a cheap powder that works a bit or is of much better value than an expensive one.
As mentioned above, it's hard to tell precisely how effective Athletic Greens is. There is a truly staggering amount of healthy ingredients. Still, due to precise amounts being hidden behind proprietary blends, we don't know if they're served at the levels science has proven to be beneficial.
A month's supply of Athletic Greens might cost you around $100 or $3 a day with a significant discount offered if you subscribe to monthly purchases.
PROS
​Great source of antioxidants
​Higher in vitamins than most other green powders
​High in probiotic bacteria
​Tastes good compared to other greens
CONS
​Proprietary blend
​Expensive
Comparing Athletic Greens against other products on the market:
​The Benefits Of Greens
Building a routine that makes sure you're getting your daily dose of micronutrients, vitamins, and minerals every morning has some reasonably obvious ramifications for your health [2].
You can break these down into the specific health benefits of each ingredient or the nutrients it provides. Any way you split it though it isn't going to harm your health.
Greens powders are supplements made from greens, vegetables, seaweed, probiotics, digestive enzymes and more. They may boost immunity and reduce chronic disease risk, but results may vary based on ingredients. Studies on these products are limited and, though nutritious, they should not replace whole foods.

- ​​Marsha McCulloch, ​​MS, RD.
There are some unforeseen health benefits to juicing, though, such as losing weight and a healthier digestive system.
Lots of people use superfood powders for smoothies, juices, or greens to lose weight by replacing a proper meal with a nutrient-rich juice for short lengths of time, and it works because it provides the nutrients without the calories, but shouldn't be pursued for extended periods.
Most greens powders are also fortified with gut-friendly bacteria, and looking after your stomach flora can have a dramatic impact on overall health both in body and mind [3].
Nutritional Breakdown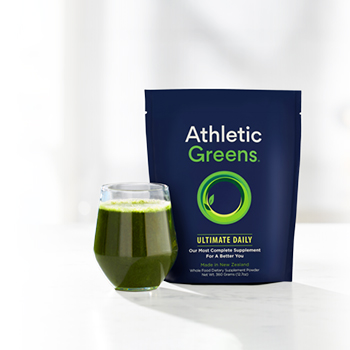 A good greens powder is only as effective as the ingredients it sources its nutrition from. Athletic Greens is relatively transparent with their ingredients list openly admitting they use flavorings, additives, and that it isn't a wholly organic blend.
Also, due to the proprietary blends, it's impossible to know precisely how much of each ingredient is present.
We also know that it provides significantly more vitamins than any other powder, even if this means less of a focus on the minerals.
According to the nutrition label, a heaped tablespoon per serving of Athletic Greens which you're supposed to take once a day contains:
​What we do know is that there are seventy-five individual ingredients, which is more than practically every other greens powder on the market.
40 calories
4.8g carbohydrates
4g protein
1.9g fiber
700% daily dose of vitamin C
300% daily dose of vitamin E
100% daily dose of most B vitamins
80% daily dose of vitamin A
100% daily dose of zinc
35% daily dose of selenium
​20% daily dose of manganese and chromium
But what exactly is in Athletic Greens? Let's take a closer look:
Alkaline, Nutrient Dense, Raw Superfood Complex - 7388mg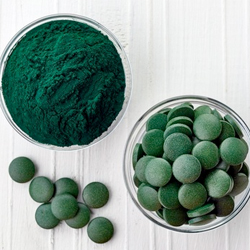 Organic spirulina, lecithin, organic apple powder, inulin, organic wheatgrass juice powder (leaf), organic alfalfa powder (leaf), organic chlorella powder, organic barley leaf powder, carica papaya powder (fruit), pineapple concentrate, bilberry fruit extract, beet root powder, rosehip powder, carrot root powder, spinach leaf powder, cocoa bean polyphenol extract, grapeseed extract, green tea leaf extract, licorice root powder, goji extract, ginger rhizome powder, slippery elm bark powder, kelp powder.
Athletic Greens powder is a superfood complex that contains ingredients focused on good health, longevity, and performance.
It is designed to provide a small but definite impact on the way you feel and function.
​Ingredients like spirulina are beginning to have a decent amount of research to back up their health claims, such as lower cholesterol and a healthier immune system. Bilberry extract is said to improve eye health, while beets can help with circulation and cardiovascular health.
Nutrient Dense Natural Extracts, Herbs, And Antioxidants - 2732mg
Alkaline pea protein isolate, citrus bioflavonoids extract, globe artichoke extract, citric acid, rhodiola rosea extract, eleutherococcus senticosus root extract, gotu kola extract, rosemary extract, milk thistle seed extract, alpha-lipoic acid, ashwaganda root extract, dandelion root extract, hawthorn root extract, beta glucans, policosanol, co-enzyme Q-10, stevia.
The mix of natural extracts, herbs, and roots may be confusing for some. You have some proven plant extracts such as ashwagandha, which at this point has decent backing from the scientific community as to the benefit they provide [5].
This is at odds with the ingredients like rosemary, which have no proven health benefit at all. The real problem this raises is how much of each component you are getting, but we'll get into that properly a little later.
Digestive Enzyme And Super Mushroom Complex - 154mg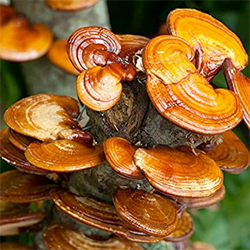 ​Astragalus root extract, bromelain, burdock root powder, reishi mushroom powder, shiitake mushroom powder.
This particular super mushroom complex is one of the most damning in terms of inefficient dosing. The only ingredient of significant interest is the reishi mushroom, the others will aid in small ways for digestion, but nothing as important as what reishi extract can offer.
At the proper dose, reishi mushrooms can promote nerve growth factors in the brain, which is both preventative to conditions such as Alzheimer's, as well as being beneficial in a general sense to overall cognitive function [5].
​The proper dose is around 700mg a day, which is much more than what this green powder is providing.
​Dairy-Free Probiotics
Lactobacillus Acidophilus, Bifidobacterium Bifidum.
Adding probiotics to a supplement so dense in nutrients and greens is a very clever inclusion. Digesting such a concentrated formula of beneficial greens and other ingredients would be tough even on the most healthy of digestive systems. These healthy bacteria will help to support and facilitate the digestion and improve your gut health overall.
That said, I would usually recommend prebiotics to probiotics. The main difference being that prebiotics feed and strengthen the bacteria already present in your gut rather than introducing new bacteria. In the long run, this tends to be more beneficial and efficient to your gut health, especially if you already have a enough intake of digestive enzymes through your diet and lifestyle. [6]
​Ingredients Analysis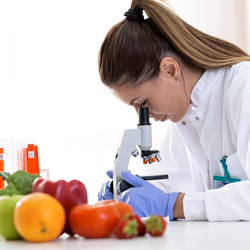 Considering how very popular Athletic Greens is, it's hard to see why if you look at the ingredients list alone.
While there is an amazing number of Athletic Greens ingredients present, and a lot do have a decent amount of scientific consensus on their benefits, there is also a significant amount that doesn't provide any proven benefit at all.
The primary issue that these filler ingredients present is not in any harm caused or even lack of value, but the fact that we don't know how much of these "complexes" or proprietary blends they make up.
For example, rosemary, which is almost undoubtedly useless and one of the cheapest ingredients in the plant extract and herb complex, might make up 98% of the overall blend.
​If a manufacturer isn't willing to give an exact breakdown of the active ingredients in a product then consumers should ask themselves why.

- ​Oliver Cookson, ​CEO of GoNutrition
Companies usually only use a proprietary blend to disguise the exact amounts of the ingredients used from their customers. The instances in which the formula is stolen or lifted by another company is practically non-existent.
Some people might think it's picky to get stuck on this point, but it is essential, and considering the price tag on products like this, I think we should all complain more about this shady practice.
For those seeking other vegetarian protein sources, here are some great choices:
​Customer Reviews Of Athletic Greens

Athletic Greens is one of the most popular greens supplements on the market, and looking at the reviews online; it's easy to see that reflected. There are large amounts of praise for the product on both its site and the others where it is sold.
Unsurprisingly, all of the featured on the product's website are all 4 or 5 stars. The customers are praising the taste, the formulation, and how convenient it is for taking every day. Even in these glowing reviews, though, the price tag is mentioned as being high, although justified as worth it.
They also have a fair amount of high profile brand ambassadors endorsing the product with names like Tim Ferriss, who recommended it as part of his 4-hour body routine.
Another athlete who supports the product is Dagmara Wozniak, who is a two time US Olympic fencing team competitor, and 2016 bronze medalist. All of these names throw a significant amount of weight behind the health claims made by the product and risk their professional reputation if it was found lacking.
Even on other websites not affiliated by the company, Athletic Greens reviews are mainly positive with more four and five-star reviews than any other.
The praise is attributed mostly to the same reasoning, but filtering for the negative reviews, we can see what is not liked about the product, which is predominantly the price.
Most users feel that it is overpriced with one study, in particular, pointing out that the greens ingredients can't possibly justify the price tag, which is almost 4x more than other green powders.
Other ​popular products you may like:
FAQs

​Is Athletic Greens A Meal Replacement?
No, Athletic Greens is not designed to be a meal replacement. While some do use juicing and a strict calorie-restricted diet to lose weight, it is not advisable to do so for any length of time, and such severe methods usually won't help enact lasting dietary changes.
​Does Athletic Greens Contain Caffeine?
​Yes, Athletic Greens do contain a small dose of caffeine, but as they are formulated for antioxidants, it is minimal. The green tea extract and cocoa used in the formula do contribute caffeine, but for most, it wouldn't be enough to be noticeable or problematic.
​Are There Any Side Effects To Taking Athletic Greens?
No, there are no ingredients in Athletic Greens that pose a threat or are likely to contribute to any ill effects in those taking it. However, if you do read the reviews, several users complain that taking Athletic Greens caused them some gastrointestinal distress and constipation.
​Is Athletic Greens Worth It?
Yes, Athletic Greens is worth it based on my research and personal experience.
Athletic Greens provides a serious amount of ingredients per serving. Even hidden behind a proprietary blend as they are the sheer amount of vitamins, minerals, and other micronutrients in the powdered mix is a health tonic worth taking.
But it isn't free; and when compared to others and you consider the problematic dosing issues due to the proprietary blend barrier to transparency, it's hard to gauge if it's genuinely worth it.
You may save a few bucks if you buy Athletic Greens from their website, which offers up to 21% and risk-free, money back guarantee. You may also purchase the travel packs for prepacked 30-day supply. However, I wish there was a trial pack that you can purchase and try out before buying the full supply.
There is also the fact that while most other greens powders and supplements rely on whole foods and organic ingredients, Athletic Greens instead turns to artificial flavorings, and quite a few ingredients are considered to be filler. This may be a deciding factor whether you want to try the product yourself.
In terms of effectiveness, I can personally say that compared to others on the market, it's one of the best and most respected and well worth trying for yourself if you're interested.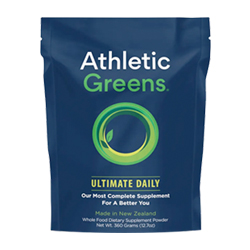 ATHLETIC GREENS
Our #1 Recommendation
​Great source of antioxidants
​Higher in vitamins than most other green powders
​High in probiotic bacteria
​Tastes good compared to other greens
Get the BEST PRICE until the end of May
Check Current Price
About the author