The meal kit delivery service has gone from strength to strength. If you want to try out healthy eating or new to vegan eating, these easy to follow meal kits can make life incredibly easy.
If you don't have the time to dedicate to the kitchen, then Terra's Kitchen is there for you. But how do they measure up against other meal delivery services? Let's take a closer look.
*Updated Sep 25, 2019* Unfortunately, Terra's Kitchen have filed for bankruptcy and ceased trading. We recommend you check out Trifecta - our #1 recommended meal delivery service. 
What Is Terra's Kitchen?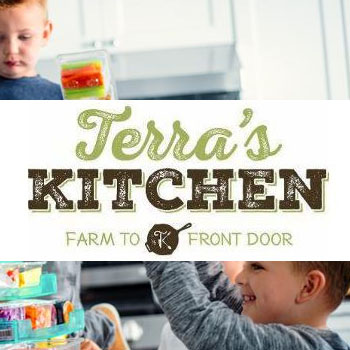 Terra's Kitchen is a Baltimore based meal service that delivers easy to make healthy and delicious meals provided in a recyclable mini-fridge.
They take all of the efforts out of thinking about cooking and make healthy taste good.
Benefits And Highlights Of Terra's Kitchen
Terra's Kitchen has an outstanding choice for all diets; whether you want gluten-free, paleo, vegetarian, or vegan meals, they have got your back.
All of the meals can be made in under 30 minutes, and from the first order, you can tell that these low-calorie meals genuinely taste really good.
Terra's Kitchen Shortfalls
Terra's Kitchen is exclusively expensive. For just three meals for my home, it worked out significantly more expensive than any other meal service I've tried- over $100.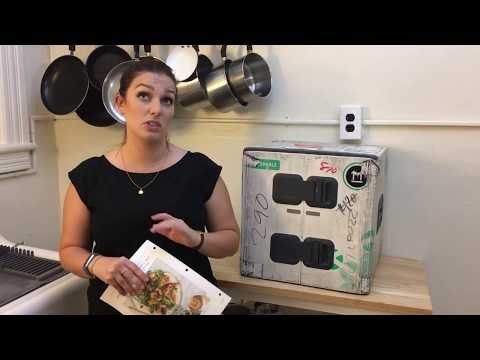 In-Depth Review

1. Cost
There's no excuse for this. This service is outrageously expensive. If money is no concern, then the value they offer is fair, healthy, hassle-free eating, and excellent customer service, with optimal nutrition per serving for any diet.
If I were a millionaire, I would love to order every week, but I'm not, and the service would bankrupt me.
2. Taste
You get what you pay for. I have to say that Terra's Kitchen is one of the best I've tried in terms of taste and flavor. It also helps you improve your own kitchen game by showing you exactly how their delicious food is made. I love the Blue Apron approach to convenient cooking.
It's genuinely made me a better, healthier cook.
3. Choice
The vegan options are there, but they are an afterthought. If the week's menu has 25 different meal options, then 3 of them would be vegan. At least that has been my experience.
I like that they cater to all diets, but if you're going to do something, do it well, and in terms of vegan eating, they're far from the best.
4. Impact
The recycled plastic containers used in their fridge delivery are incredibly eco-friendly and easily recycled the next day.
The impact the recipes have on your eating and cooking is even more long-lasting, and it's a great way to try out what a healthy paleo, keto, vegan, or low-fat diet looks like.
Would I Use It Again?
Quite honestly, when I could afford it, I would use Terra's again. Unfortunately, they have recently filed for bankruptcy and ceased trading, so that I won't get the chance.
Luckily I have Trifecta, who offers the same delicious and nutritious eating at a fraction of the cost. Whether I have a busy week or need to know my body is getting the optimum nutrition for my training goals, their vegan kit never lets me down.
Trifecta Nutrition Meal Delivery
Our #1 Recommendation
Full bodybuilding meal prep delivery service.
Caters for all types of customers who want the convenience of a meal delivery service
Wide choice of meal plans
"Build-your-own" a la carte option for customers
Get the BEST PRICE until the end of May
Click For Best Price
About the author