There is no doubt that whole leaf powdered green products are picking up steam these last few years. But considering that the market is being increasingly swarmed by all manner of competitive brands, which ones are worth your money and time?
Well, the Garden Of Life Raw Organic Green Superfood is one such supplement brand that claims to offer a wide range of benefits at an affordable price.
In the following review, we will look at this product in more detail to unearth whether the company's nutrition claims are accurate or not, if ingredients are up to scratch, and what is the public opinion about the product. Let's dive in.
What Is Garden Of Life Green Superfood?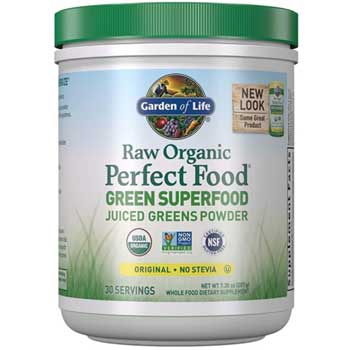 Veggie juice, green juice, grass juice - it's all basically the same.
The Garden Of Life Raw Organic Perfect Food is a convenient way to get your greens every day, which provides a hefty antioxidant blend of nutrients per serving. It is dual certified, meaning that it is Certified USDA Organic and Non-GMO Project Verified.
The juice blend is rich in nutrient-dense organically grown ingredients that have been juiced and cold-temperature dried immediately at the farm within an hour of being harvested. This ensures the nutrients are locked in ready to be used.
This organic powder will provide you with naturally occurring chlorophyll, antioxidants, enzymes, essential fatty acids, and lots of phytonutrients, which provide you with numerous health benefits, which include:
An energy boost
Improved digestion
Healthy metabolic rate
Greater detoxification
Better immune function
More stable blood sugar levels
The Ingredients
The Garden Of Life Greens Superfood contains 34 nutrient-dense greens, sprouts, and veggies, split into 3 separate blends. It also contains a probiotic and enzyme blend.
Some of the key ingredients include:
Spinach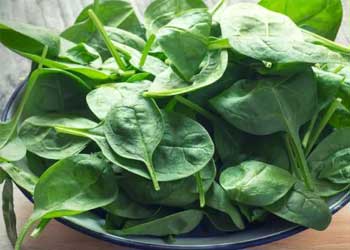 Spinach is a highly nutritious leafy green vegetable containing various vitamins and minerals. It offers various benefits:
Reduces oxidative stress that can increase your risk of cancer and diabetes [1]
May protect your eyes from damage caused by sunlight thanks to being rich in zeaxanthin and lutein [2]
Spinach contains a high amount of nitrates, which can moderate blood pressure and reduce the risk of heart disease [3]
Ginger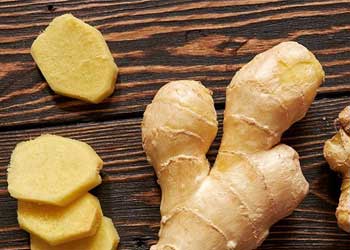 Wheatgrass Juice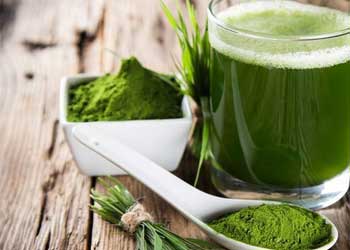 Wheatgrass is prepared from the freshly sprouted leaves of the common wheat plant (Triticum aestivum). It is an excellent source of various vitamins and minerals, including vitamin K, A, C, and E. Wheatgrass also contains iron, magnesium, calcium, and various amino acids.
It offers numerous benefits including:
Probiotics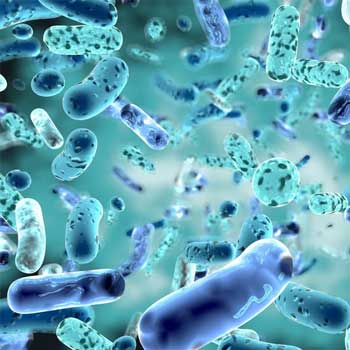 Probiotics are live bacteria that will help naturally rebalance your gut flora. This offers numerous health benefits including:
Offering relief from digestive problems. This includes diarrhea, pain in the abdomen and bloating [10].
Producing essential chemicals and nutrients. Your body cannot produce some of them itself, which can impair proper immunity function [11].
Helping digest fiber. This will increase your intake of this mineral, which can help reduce the risk of developing various conditions. For example, diabetes and heart disease [12].
Offering relief. Primarily from inflammatory bowel disease (IBD) and irritable bowel syndrome (IBS) [13].
How Does This Green Superfood Taste?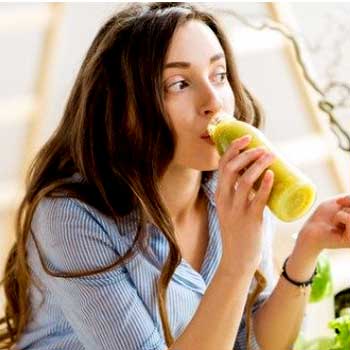 The "original" version of Garden of Life Perfect Food Green Superfood powder tastes a little grassy, as many of these supplements do. It contains no added sugars or any artificial flavors or sweeteners.
Its "Sprout Blend" contains flax, millet, buckwheat, and legumes. This will provide a lot of the flavor, which we would describe as tasting of wheat grass with a nutty aftertaste.
Unlike other unflavored greens powders, this supplement is not too bitter. This is probably due to the fruits found in the "Antioxidant Blend".
Apart from the antioxidant- and sprout blend, you can also try this organic greens powder in apple or chocolate flavors, if you like a little variety, that is.
PROS
Contain a variety of nutritious ingredients
Available in a number of stores
Affordable at less than a $1 a day
CONS
Doses are hidden behind proprietary blends
Low dosage
No money-back guarantee
Potential Side Effects

Raw Organic Perfect Food Green Superfood Juiced Greens Powder is certified organic, dairy-free, no GMOs, and contains no whole grass fillers or preservatives. While this is impressive, it does not necessarily mean that this dietary supplement is free of side effects.
You should always check the product label before use, this is to ensure there are no ingredients that you are allergic to.
Also, as the Garden Of Life Juiced Greens Powder contains probiotics there are some side effects you need to be made aware of:
You may experience an increase in bloating and gas. This is a temporary problem and one that will usually pass after a couple of weeks of use.
Sometimes probiotics will make your histamine levels rise. If you are intolerant to this then you may experience an allergic reaction.
Probiotic use can raise the risk of infection in those with a weakened immune system, for example in those who have recently undergone surgery.
Where To Buy Garden Of Life Green Superfood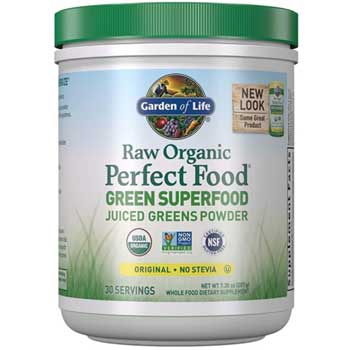 Garden of Life Superfood is available to buy from a variety of online health food and supplement stores. It also has its own official website that has a 30 servings tub available for half a Benjamin.
One of the best places to buy this vegan-friendly supplement is from certified e-commerce sites. It comes at a much lower cost and it's also possible to save 5% off the RRP by using the "subscribe and save" option.
This subscription service will ensure a new package will be sent out to you whenever you want. Whether that is every 2 weeks or every 6 months. It won't cost you anything to sign up for this subscription and it can be canceled at any time.
User Reviews

Over 70% of users have given the Garden of Life product a 5-star review, praising it for being natural and without unnatural flavors/sweeteners:
" This is the good stuff. Yes, it tastes grassy, but you get a fill of vegetables in one handy concoction. I put mine in Vanilla Greek yogurt mixed with organic blueberries and cranberry juice. Acidity is key for good flavor. Glad I found this product."

- Julie K
"Finally, there's a green superfood powder that has absolutely NO sweeteners! Not even stevia, which is a Godsend."

- G. Gables
As with most products, there are also negative reviews submitted too:
"For a brief moment I couldn't afford this product. But what really bugs me is that they say it is suitable for "approximately" 24 servings. So not true - and not cool especially if you're going to increase the price. Very disappointed."

- Marianne Garcia
"Way back I used it twice daily, but somehow the product lost that signature texture and flavor I've grown accustomed to, Also, my skin broke out terribly. Used to be magnificent, but now it seems like a waste of funds. Pity."

- Bliss Love Joy
FAQs
Can This Be Used As A Meal Replacement?
No, you should not use the Garden Of Life Green Superfood as a meal replacement.
While it does contain many of the nutrients you need to remain healthy, a smoothie should not replace your main meals.
Where Should You Store Garden Of Life Green Superfood?
Garden Of Life Green Superfood can be stored in your cupboard at room temperature.
Despite containing live probiotics and enzymes you do not need to store this supplement in the refrigerator.
Should You Buy Garden Of Life Green Superfood?
While the Garden Of Life Perfect Food Green Superfood is not a bad product, it is certainly not the best either.
On one hand, it contains a variety of nutritious ingredients and is pretty much affordable at under a dollar a day.
The problem is that when looking closely at the product label we can see that the actual doses of each ingredient will be incredibly low. So there are question marks on how effective it actually is. There is also no money-back guarantee available, which is always something we look out for.
Our recommended alternative would be Organifi Green Juice (check out our review). It may be a bit more expensive option, but it provides more nutrient-dense content per serving. It also has a 100% money-back guarantee, which shows that the manufacturer has faith in their own product.
Green juice, veggie juice, grass juice - you name it! Which do you think is the best green superfood powder?
Let us know in the comments below.
Organifi Green Juice
Our #1 Recommendation
Convenient Source of Nutrition
Boosts Immunity
Decreased Stress Levels
Detoxification
Overall Health Improvement
Use code: VEGANLIFTZ for 15% Off until end of May
Click For Best Price
About the author