Who wouldn't love being swaddled in a comfy blanket? Everybody loves a peaceful sleep, and Hug Sleep is here to give you the coziest solution.
Matt and Angie, a husband and wife from Milwaukee, made an appearance on Shark Tank, season 12, episode 3. They've introduced their brand, Hug Sleep, and their first product, the sleep pod.
All five billionaire investors were interested in the product. In fact, it inspired a bidding war amongst them. The product was a hit!
So, you're probably wondering, what is Hug Sleep? What products do they make?
Look no further for the answers. Today's article explains everything you need to know about Hug Sleep and its products. Let's dive in.
What Is Hug Sleep?
Angie Kupper and Matt Mundt, a wife and husband from Milwaukee, created Hug Sleep. The couple came up with this idea because they believed that weighted blankets weren't enough for a cozy sleep.
Matt started having sleeping problems in college. It got worse over the years, especially when he started working.
Angie Kupper was a therapist specializing in anxiety disorders. She understood how comfortable physical feelings could lower anxiety levels in any person. So, with the help of Matt, a mechanical engineer, they designed their first product, the Sleep pod.
The company was launched in 2019 and made around $490,000 in profits after only 16 months. The company is still thriving and selling its products on Amazon and on its website. As of 2022, the net worth of Hug Sleep is around $5 million.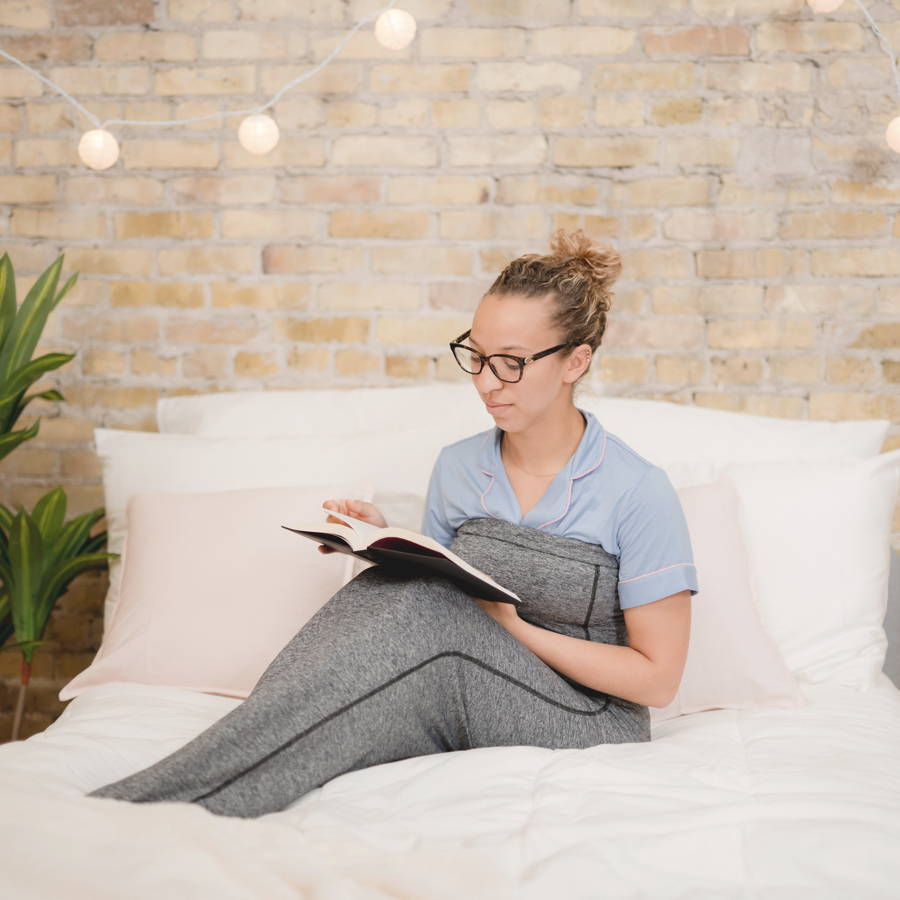 Table of Contents
Hug Sleep in Shark Tank
When Matt and Angie first introduced Hug Sleep, they were seeking $150,000 for 10% of their business. The sharks loved the product and the couple's low customer acquisition costs. Mark and Lori ended up teaming to offer $300,000 for 20% of the business.
Daymond, Robert, and Kevin also teamed up together to make the same offer to the couple. Matt and Angie ended up going with Lori and Mark.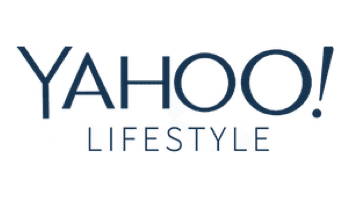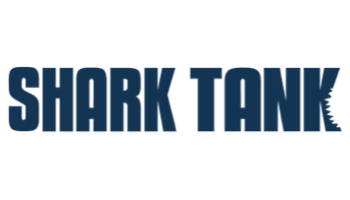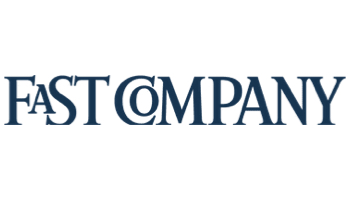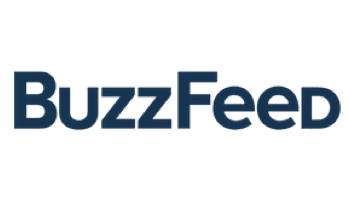 What Happened to Hug Sleep After Shark Tank?
After the Shark Tank episode on October 30, 2020, Hug Sleep was flooded with orders from people who were amazed by the product and the customers' feedback.
The orders piled up to the point where the Hug Sleep Pod was out of stock for some time. It remained out of stock for a while, but luckily, everyone could get their hands on the Hug Sleep Pod for the 2020 holiday season.
Three months after the episode aired, Hug Sleep sold around 44,000 Sleep Pods, and the sales reached around $4.1 million. The huge sales didn't stop the couple from working more on the product. They listened to the feedback, and shortly after, they came out with the Pod Move and products for kids.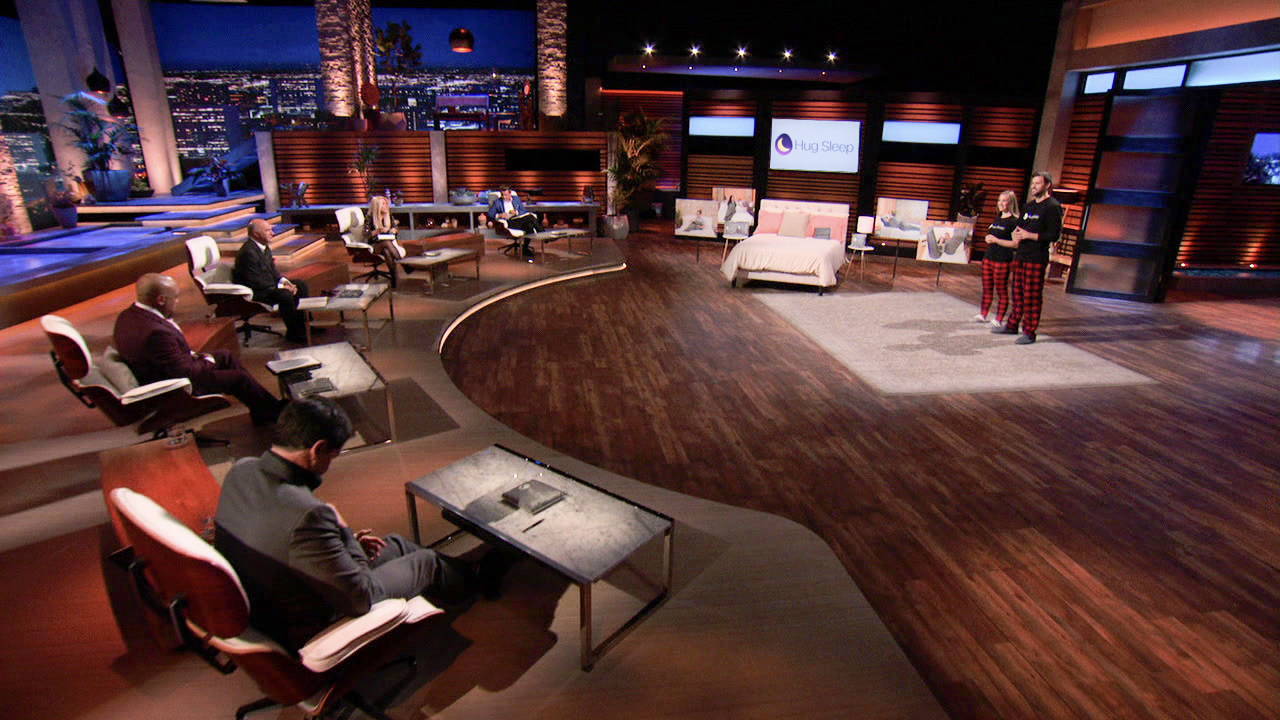 What Is the Sleep Pod of Hug Sleep?
The Sleep Pod is a cocoon-shaped swaddle that covers your entire body. It applies gentle pressure, imitating the feeling of being hugged. The calming effect of Sleep Pod can help reduce anxiety and help you sleep better.
Sleep Pod is made from a 4-way stretchy material. The material is lightweight and breathable. So, you don't need to worry about heat and sweat. Unlike weighted blankets, which are difficult to clean and wash, the Sleep Pod is machine washable.
How to Use the Sleep Pod?
The Sleep Pod is easy to use. All you need to do is sit down and get your feet inside it, just like how you would put on a pair of pants.
Then, pull the top seam to your shoulder, and enjoy the soothing feeling of calming pressure around your body. It's worth mentioning that you should never pull the seam over your head.
Does the Sleep Pod Come In Different Sizes?
The Hug Sleep Pod comes in different sizes that can fit almost anybody. Here's a list of the available Hug Sleep Pod sizes: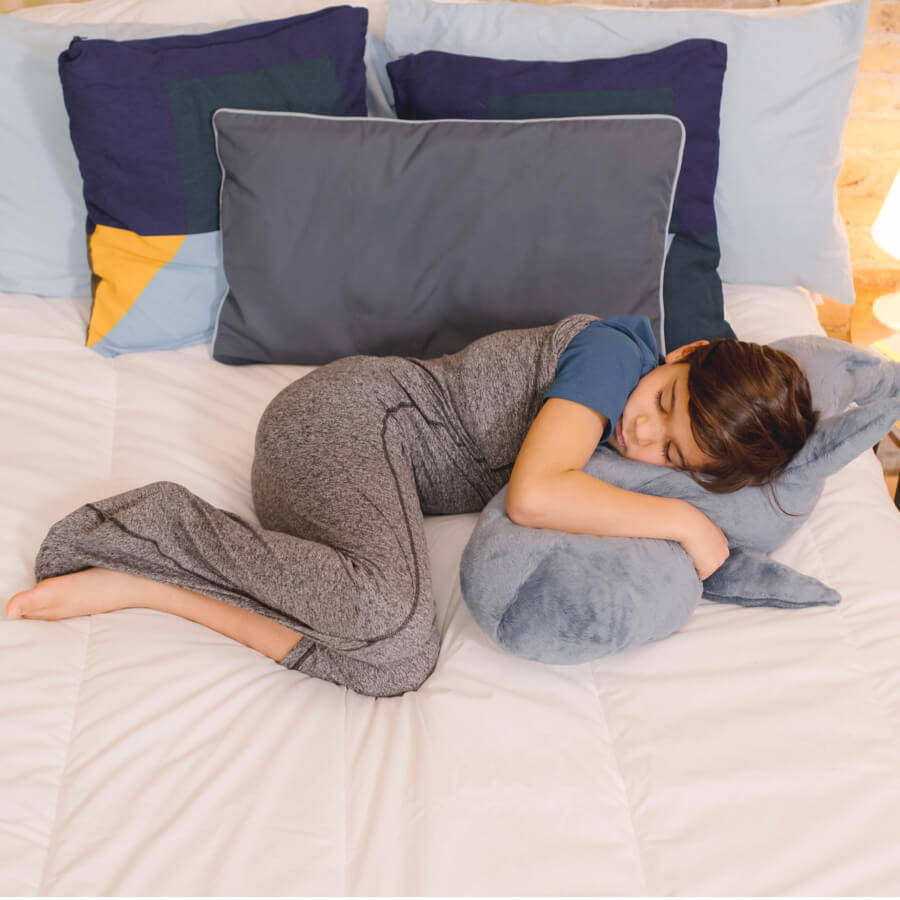 Kids: kids size 7 to 10
Tween: kids size 10 to 14
Small: women's pant/dress size 00 to 6, or men's pant size 22" to 27"
Medium: women's pant/dress size 8 to 12, or men's pant size 28" to 33"
Large: women's pant/dress size 14 to 22, or men's pant size 34" to 41"
XL: women's pant/dress size 24 to 32, or men's pant size 42" to 52"
How Does Sleep Pod Work?
Sleep Pod is based on Deep Touch Pressure Stimulation Therapy (DTPS). It applies gentle pressure to the body that relaxes the nervous system (see also '5 Benefits of Sandalwood Essential Oil').
Additionally, the feeling of a hug stimulates the release of serotonin and dopamine, which are neurotransmitters responsible for the sense of well-being and happiness.
The Sleep Pod induces the same feeling. So, it can reduce anxiety and help you have a better sleep. After the relaxing feeling that the Deep Touch Pressure Stimulation creates, your muscles will start to relax too. So, you'll start feeling sleepy.
The pod is made from 89% breathable polyesters and 11% Lycra. These materials are stretchy and comfortable. So, when you slip inside a Sleep Pod, the materials stimulate pressure based on DTPS.
How Does Deep Touch Pressure Stimulation Reduce Anxiety?
Studies have shown that Deep Touch Pressure Stimulation can decrease the level of cortisol in your body, which is a hormone responsible for stress and anxiety.
A study that was published in 2008 in the Occupational Therapy in Mental Health journal showed big promise. DTPS was applied to a group of patients. Around 63% of the participants exhibited positive changes in the physiological anxiety symptoms.
Who Is the Sleep Pod For?
The Sleep Pod is suitable for anyone who finds comfort in being swaddled while sleeping. Additionally, the Sleep Pod is perfect for anyone who loves the effect of weighted blankets.
This product is even better for people who have physical touch as their first love language. The pressure the Sleep Pod creates around the body makes it peaceful for anyone who appreciates cuddling and spooning.
On the contrary, the Sleep Pod isn't the best option for stomach sleepers or people who prefer traditional blankets.
There's also one other deal-breaker. You can't walk while wearing the Sleeping Pod. So, while it doesn't take much time or effort to get out of the Sleep Pod, people can find it hard to get up quickly.
Hug Sleep came out with the best solution to this problem: Hug Sleep Pod Move.
What Is Hug Sleep Pod Move?
The Pod Move is an updated version of the classic Sleep Pod. It works the same way as the Sleep Pod.
What's new about the Hug Sleep Pod Move is that it has an opening that allows for total freedom for your feet. So, you'll have better mobility, and you can get up in no time.
Pros and Cons of the Hug Sleep Pod
All in all, the Hug Sleep Pod is an amazing product. It has many pros and just some minor cons. Let's check them out.
Pros
Here's a list of the most notable pros of the Hug Sleep Pod:
It's made with lightweight, breathable material
It can reduce anxiety levels and helps you sleep better and longer
It's machine washable
It can be easily stored and transferred
There's a variety of different sizes that can fit almost anyone
Cons
The Hug Sleep Pod has some minor cons that you need to consider. Here's a list:
Not suitable for someone who suffers from claustrophobia
You'll need a normal blanket to stay warm in cold winters
It's slightly on the expensive side
Frequently Asked Questions
Do you still have a question in mind? Here's a list of the most common questions regarding Hug Sleep and their answers.
Can you bring pillows inside the sleep pod?
Yes, you can bring your pillows inside. Whether you want a pillow to hug or place between your knees, the Sleeping pod was designed to fit you and your pillows.
How is Hug Sleep doing now?
Hug Sleep is still selling its products around the world and making good profits. The customers' feedbacks about the product are still positive.
How much does the Hug Sleep Pod weigh?
The hug sleep pod weighs around 7.2 ounces. It's made with lightweight, breathable materials.
Does Sleep Pod replace normal blankets?
The Sleep pod can replace normal blankets. It's breathable and won't be trapping heat in warm temperatures, while in cold weather, you can put on the Sleep pod and get under another regular blanket for extra warmth.
In Short
Hug Sleep is a brand that aims for products that improve sleeping quality. Matt and Angie launched Hug Sleep in 2019. Then, they introduced their product, Hug Sleep Pod, on Shark Tank.
The Hug Sleep Pod and Pod Move both work based on Deep Touch Pressure Stimulation Therapy (DTPS). This works by applying gentle pressure to the body, relaxing the nervous system. The DTPS has shown surprising results in reducing anxiety and improving sleep quality.


0
out of 10

Shop Hug Sleep

| Best For | Price | Annual Discount | Promotion |
| --- | --- | --- | --- |
| Sleep | $70 – $80 | Size discounts | Up to 9% off |
Benefits of Hug Sleep
COOLING BLANKET FOR ALL SLEEPERS + SLEEPING POSITIONS: Sleep Pod Move is made from a soft, specialized breathable 4-way stretch material that doesn't trap heat and keeps you cool and comfortable. It accommodates all types of sleepers and sleeping positions (and now height and frame size for kids and tweens) – Fully covered, side sleeper, pillow between your knees, half covered, one leg out for cooling, back sleeper, and more!
IMPROVED PATENTED ORIGINAL SLEEP SOLUTION, AS SEEN ON SHARK TANK: Sleep Pod Move now with KIDS SIZES! First-of-its-kind, the Sleep Pod Move was designed to replicate deep touch pressure by applying gentle pressure around your entire body, simulating the feeling of being hugged. NEW contoured cocoon like shape covers your entire body, keeping you comfy, cozy, comfortable, and cool. Get your own blanket that hugs you back.
WEIGHTED BLANKET ALTERNATIVE & RESTLESSNESS AID: Sleep soundly and stay asleep through the night. Our patented swaddle design provides the same anxiety comforting pressure, without the added bulk of a traditional weighted blanket. Plus, its machine washable (no removable cover), travel friendly, and cordless so you can easily take your new Sleep Pod Move with you to get a great night sleep anywhere!
Share on facebook
Share on pinterest
Share on twitter
About the author

Facebook


Twitter


Instagram


Facebook


Twitter


Instagram

Read these next
Latest posts by Jason Hughes
(see all)