Whether your goals are to burn fat, lose weight, or preserve muscle, the market is nowadays filled to the brim with all manner of products that guarantee quick results.
But do all muscle preserving fat burner truly work? Far from it.
In fact, it is woefully easy to waste money on appetite suppressant, fat burning supplements that later turn out to be duds.
Don't fret, though, all is not lost. Fortunately, there are certain fat burning products that show a lot of promise - and one of them is Vintage Burn.
In this Old School Labs' Vintage Burn review, I examined the product more closely to see whether its claims are realistic or pure fluff. So let's get to it!
What Is Vintage Burn?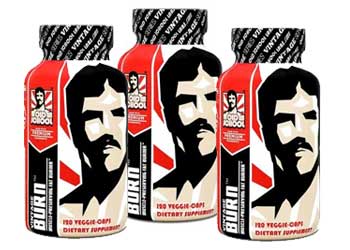 Vintage Burn is a thermogenic fat burner manufactured by Old School Labs, a company based in California in the USA.
This fat burner dietary supplement can be used by both men and women. Vintage burn comes in capsules. It claims that using it will help to increase your metabolic rate, which will cause an increase in calories being burnt, aid your weight loss efforts, plus stored fat will be burnt for energy.
The Vintage Burner supplement is also claimed to increase mental focus and is said to preserve muscle, instead of burning it like your body fat - an issue that numerous fat burner brands struggle with.
Vintage Burn Ingredients
One thing I appreciate about Old School Labs is the transparency on the label of weight loss supplements that are specifically formulated. It doesn't only show the list of active ingredients but the dosages, too.
Many alternatives hide behind the term 'proprietary blend', which means that the ingredients are listed, but not the amount. This makes it impossible to say for certain what effect the product will have on you.
No Vintage Burn review would be complete without learning what's in the formula:
Green Tea Leaf Extract (330 mg per serving)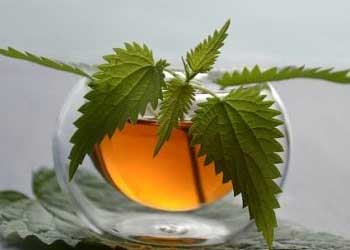 Green tea leaf contains both caffeine, which is a natural stimulant, and catechins, which are a type of antioxidant.
Research has found that both of these components can help to better regulate your metabolic rate[1], potentially causing an increase in calories being burnt.
To lose weight you need to be burning more calories than you take in - and this ingredient may help with this process.
Green Coffee Bean Extract (270 mg)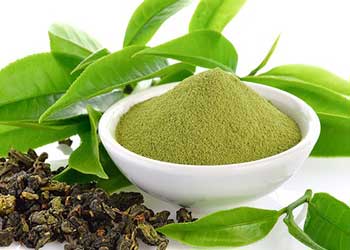 Green coffee bean extracts are unroasted seeds that come from the center of the fruit. It contains a component called chlorogenic acid that has been shown to slow down the rate that both sugar and carbohydrates are absorbed into your bloodstream [2].
These beans are also a source of caffeine that is a stimulant and diuretic that may also help to reduce your appetite.
Research has found that coffee that has been enriched with chlorogenic acid, which promotes body mass and body fat reduction [3].
Green coffee bean extract also contains antioxidants that may help to combat the effect of free radicals.
Raspberry Ketones (200 mg)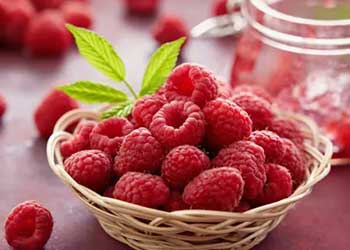 One of the most popular weight loss ingredients of recent times is raspberry ketones. Since appearing on the popular Dr. Oz Show this compound became a household name overnight.
Unfortunately, its actual benefits were underwhelming.
Research on raspberry ketones found that it could help reduce body weight and help break down stubborn fat [4]. When you look at the studies though you will discover that the research was performed on rats.
At the present time, there is no research proving that it has any weight loss benefit for humans.
Olive Leaf Extract (160 mg)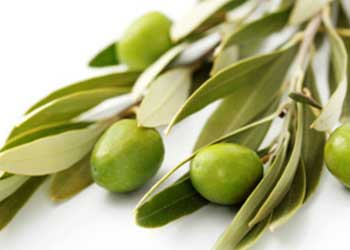 Olive leaf extract comes from the leaves of the olive plant.
Olive leaf extract caffeine active ingredient is called oleuropein, which is a nutrient that is said to contain both anti-inflammatory and antioxidant properties.
Along with its health benefits, there is research available that supports the belief that olive leaf can help your weight loss efforts.
An animal study from 2014 found that it may prevent obesity by regulating the expression of genes that affect weight gain [5].
Caffeine (150 mg)
Caffeine is a natural stimulant that works by stimulating the brain and your central nervous system, helping your mental focus, helping you to stay alert [6] and prevent tiredness [7].
And by stimulating your central nervous system, you may also experience an increase in your metabolism and your ability to burn fat [8][9].
Bacopa Leaf Extract (130 mg)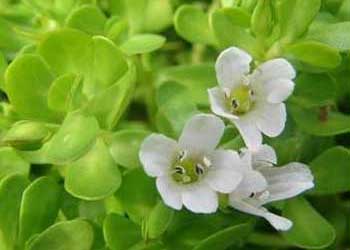 Bacopa leaf extract is a staple plant used in traditional Ayurvedic medicine. It may improve mood and focus. Bacopa leaf extract garcinia has been used for centuries to treat a variety of issues including amnesia, anxiety, and epilepsy [10].
Other potential benefits of this extract include:
Garcinia Fruit Extract (100 mg)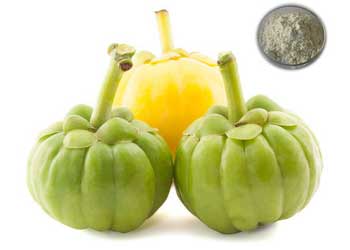 Garcinia cambogia is another popular weight loss ingredient, which can be found in lots of today's supplement brands with the leaf extract garcinia fruit.
The peel of this fruit contains hydroxycitric acid (HCA), an active ingredient that is believed to be responsible for numerous weight loss benefits [16].
Research has found that supplementing with garcinia cambogia may help boost metabolism and reduce your appetite [17], block fat production [18], and reduce belly fat [19].
Chrysin (100 mg)
Chrysin is a flavonoid that has been shown to increase motility, sperm concentration, and testosterone levels [20] in rats.
Humans may not be able to absorb this ingredient that well, therefore reducing the effectiveness of it.
Forskohlii Root Extract (60 mg)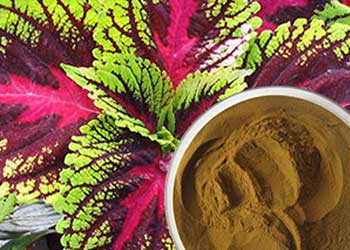 Forskohlii root extract is an active compound that originates in the roots of the coleus forskohlii tropical plant.
It has been used in traditional medicine for centuries to help treat numerous conditions.
Research on this compound has found that it can aid your weight loss efforts by stimulating the release of stored fat from fat cells [21].
Research has also found that it can cause an increase in testosterone production, which can lead to an increase in muscle mass [22].
PROS
The ingredients in Vintage Burn offer numerous benefits
Its label shows both ingredients and dosages
Money-back guarantee available
CONS
It is advised that you take a 1-2 week break after 2 months of use
Contains caffeine, which is a stimulant
Many of the ingredients cause side effects
Side Effects
The Vintage Burn fat burner from Old School Labs is made from premium ingredients that include garcinia fruit extract, green tea leaf extract, and forskolin. There are no synthetic additives or preservatives added to the formula.
Unfortunately, there is still a risk of side effects associated with some of the ingredients used. This includes:
Diarrhea
Headaches
Dizziness
Dizziness Jitteriness
Nausea
Insomnia
Tremors
Stomach pain
Jitteriness
Fatigue
Stomach cramps
Dry mouth
Increased bowel movements
Flushing
Cough
Restlessness
Stinging
In order to reduce the risk of encountering any side effects or losing muscle, you should never exceed the recommended dosage. Moreover, before you start using Vintage Burn you should check with your doctor if it is safe for you to do so. Avoid taking this with other prescriptions.
Here are fat burner alternatives you can try too:
Where To Buy Vintage Burn?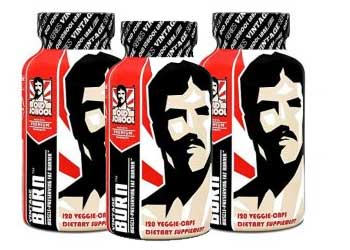 You can buy Old School Vintage Burn from the company's website and from other online retailers. A bottle of 120 capsules (60 servings) is relatively affordable compared to most fat burners on the market.
Some online retailers offer a "subscribe and save" option, which ensures you save 10% off the retail price. With this option, you will be sent a bottle every month.
If you are considering buying Vintage Burn, it would be best that you use this option because you are going to save more money, there are no additional fees, plus you can cancel the subscription at any time.
On the other hand, buying from the official website offers free shipping, a perk that other retailers do not offer.
User Reviews

Vintage Burn reviews from first time customers are mostly positive. Here are some:
"Once I took it on an empty stomach and started feeling sick. Don't get me wrong, though, that was my fault, as the instructions specifically state to take it with a meal! Truth is, I think it's a great supplement and plan on buying more in the future." - Tyler W.
"After 6 weeks of combining Vintage Burn with my workout routine, I can produly say I lost 17 pounds. I see the results and am very happy with my purchase." - Mike C.
Not all customer reviews are positive however:
This supplement caused me to have an anxiety attack so be extra careful with it. It took me just one capsule to notice something's off and I do not have a sensitivity to caffeine. Beware!" - Melissa
"I don't know exactly why, but this supplement seemed to make me feel sick. On a few occasions it even made me throw up and have diarrhea. If I'm 100% honest, I once had to sit in the shower because I didn't know which way it was going to go." - Ryan
FAQs
How Do You Use Vintage Burn?
For the best results, you will need to take Vintage Burn capsules twice a day, not three times a day. You should take two capsules first thing in the morning, and then another two in the afternoon, preferably before a meal.
Does Vintage Burn Offer A Money Back Guarantee?
Yes, Vintage Burn does offer a money-back guarantee. Check on the full refund policy.
How Fast Does Vintage Burn Work?
Within four days to two weeks depending on the person. Wait a few days to assess.
"Buy any product, and in the unlikely event you're not completely satisfied with your order, please contact our Customer Service team and we'll process your refund promptly."
However, it should be noted that this guarantee only covers the first bottle, and for orders that contain multiple bottles. Only unopened bottles will be refunded.
Would We Recommend Vintage Burn?
Old School Labs Vintage Burn is a solid fat burner.
Using twice a day will certainly help increase your fat loss results, while also helping to preserve muscle mass - a result that numerous brands of supplements cannot guarantee.
Yet despite the fact that some of the ingredients offer numerous benefits, after writing this review, I have come to a conclusion that Vintage Burn is also associated with a host of unwanted side effects.
So if we take every piece of information into consideration, recommending this product wouldn't entirely do the consumers justice they deserve.
My recommendation is PhenQ, an effective weight loss supplement with ingredients that help suppress your appetite - an important aspect that will aid you in your weight loss efforts.
Remember, when it comes to weight loss and fat loss, you should make sure you make changes to your diet and exercise habits. Fat burners can only do so much!
Other users have also found it effective for fat loss. The images here speak for themselves: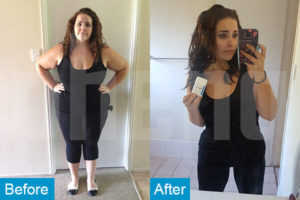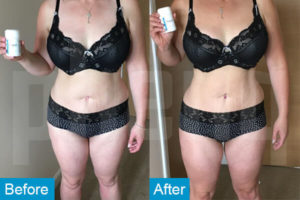 PhenQ
Our #1 Recommendation
Burns fat and replaces the body's lost electrolytes
Contains effective fat burning ingredients such as green tea leaves and cayenne peppers
No hidden ingredients and fillers
Ideal for losing fat while building lean muscle
Click For Best Price
About the author