This might surprise you, but a surprising amount of top tennis players are actually vegan.
Whether they're vegan for health or fitness reasons, to support animal rights, or to improve their performance, the top tennis players have great reasons to be vegan.
And it's not just tennis players that are vegan, but other top athletes as well. And who knows, maybe they might inspire you to be a vegan yourself?
There are so many great reasons to be vegan, and if the top tennis players are vegan, why shouldn't you be vegan too?
Here is a list of the top 6 vegan tennis players and the reasons why they decided to follow a vegan diet. And we also included a few honorable mentions so that you can get inspired!
Top 6 Vegan Tennis Players And Why They Decided To Follow A Vegan Diet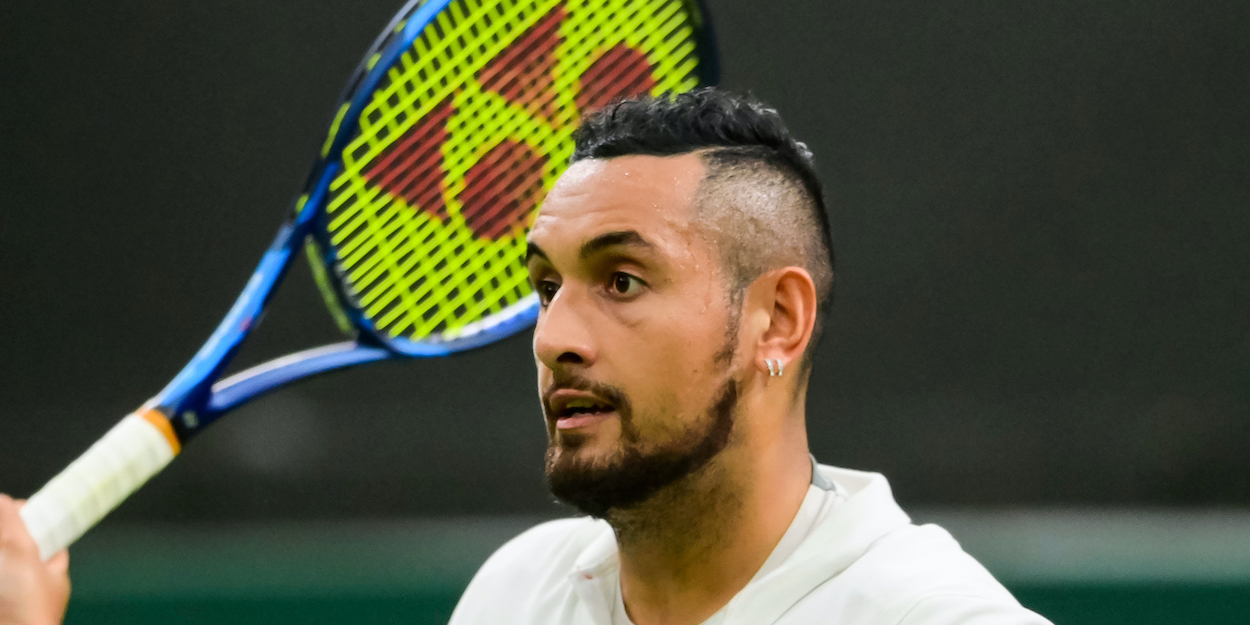 Nick Kyrgios
Nick Kyrgios is an Australian top tennis player, and many people think that he is the number one tennis player in the world.
Nicknamed the 'bad boy of tennis', he is not such a bad boy after all when it comes to his diet. He has been vegan since 2020 and loves animals. In fact, he loves animals so much that that's the reason why he is vegan.
The Australian bush fires in 2020, which killed over half a billion animals, made him reevaluate his lifestyle. He decided to become a vegan from this point forward.
He even launched a few campaigns to help these endangered animals and partnered up with WIRES, the Wildlife Information, Rescue, and Information Service. He even started a fundraiser and supports animal causes ever since.
So animal welfare is the main reason why Nick Kyrgios is vegan. In fact, he doesn't understand how he could ever eat meat again or any animal by-product after seeing the footage of animals burning in the Australian fires.
Nick Kyrgios even partnered with the Beyond-meat company, which makes a plant-based burger with the same taste and structure as a regular burger.
Venus Williams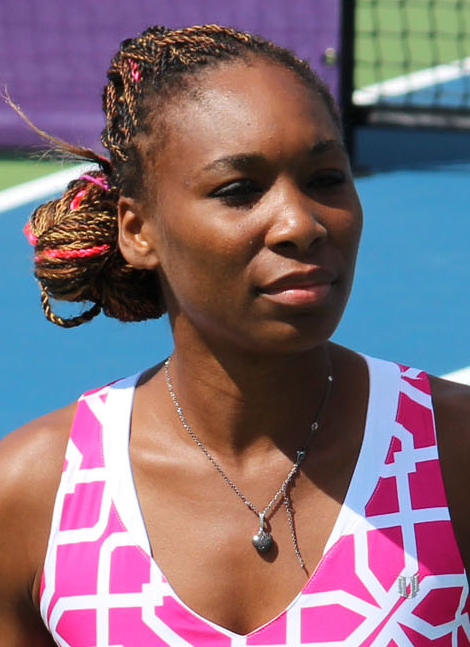 If you know nothing about the world of tennis, you still probably know about Venus Williams and heard her name at least once in your life.
Venus Williams and her sister Serena Williams are tennis champions and are considered legends in the tennis world.
They're among some of the world's top athletes.
Venus Williams decided to become a vegan in 2011, and for a very specific reason too.
That year, she was diagnosed with Sjögren's syndrome, a very rare auto-immune disease.
This auto-immune disease made her really tired and gave her joint pain, which are terrible things to deal with, especially if you're one of the world's top tennis players and athletes.
Her doctors advised her to switch to a vegan diet, and she did.
This decision changed her life completely, improved her condition, and gave her a renewed shape. Veganism can do miracles for your overall health, and Venus William's case proves it. She says so herself.
Venus Williams first started out her new diet as a raw vegan, but she considers herself to be a 'junk food vegan' now. She says that she will never skip a donut and that you should eat everything in moderation.
That's great advice, as it can help you ease into a plant-based diet. There is no need to deprive yourself of certain foods. Especially not if one of the world's best tennis players doesn't deprive herself! You should have fun eating.
Serena Williams
Just like her sister, Serena Williams is also vegan. Yet another legendary tennis player, she decided to make the switch when she saw all the positive effects a vegan diet had on her sister.
Apparently, she didn't want to become a vegan at first, but she admitted that it did her lots of good.
Serena Williams decided to become a vegan in 2017, and she loves her decision! Apparently, it's really helped her to improve her fitness.
Martina Navratilova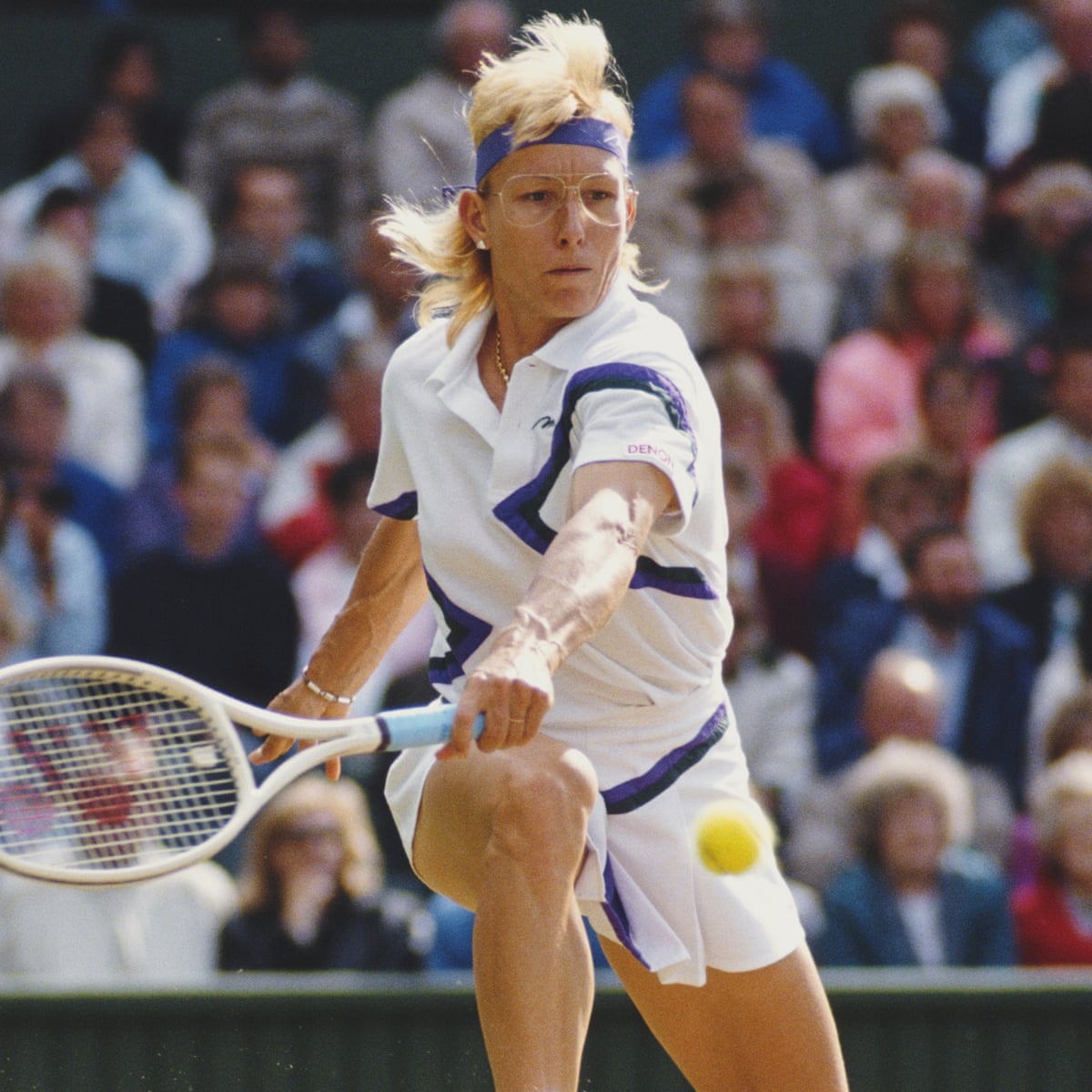 Although she is retired, Martina Navratilova is still considered to be amongst the top tennis players that are alive.
In fact, she's considered to be a legend in the tennis world with all of her impressive titles.
And, as you might have guessed it, she is vegan and was a vegetarian throughout her career and her many successes.
Martina Navratilova decided to go on a plant-based diet mostly to support animal rights.
She is a great supporter of PETA, People for the Ethical Treatment of Animals.
Also, this legendary tennis player said that being on a plant-based diet throughout her career improved her play massively.
So if a vegan diet can help you improve your fitness, why not try it out?
Vicky Cosio
Vicky Cosio is another great tennis player who's been on a vegan diet since 1999. She said that she chose to be vegan for the animals, like so many other vegan tennis players out there, or just vegan people in general.
She and her husband decided to become vegan because of their love for animals. They're against animal cruelty and don't want to take any part in it, which is why they're vegan.
Vishwajeet Sangle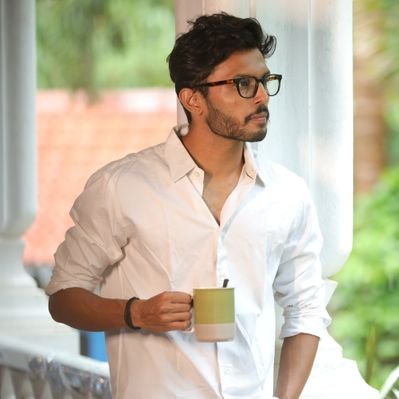 Vishwajeet Sangle is a rising tennis player from India who is also vegan.
He's vegan to improve his fitness but also because he's an animal and environment lover and takes a stand against animal cruelty.
He is not only following a vegan diet but a vegan lifestyle as well. He won't wear clothes or use products that aren't vegan.
Vishwajeet Sangle advises that anyone should follow a plant-based diet, not just athletes.
He claims that a vegan diet improved his overall health, both physically and mentally.
As for what his favorite vegan food is, it's tacos. And who doesn't love tacos? The Indian tennis player says that there are so many vegan options out there now that it's hard to miss any non-vegan food.
Honorable Mentions
Plant-Based Tennis Players
Some top tennis players aren't vegan, but they are vegetarian instead. Here are a few honorable mentions and the reasons why they're on a plant-based diet.
Novak Djokovic
Serbian tennis player Novak Djokovic, ranked the world's top player by the ATP, the Association of Tennis Professionals, is on a plant-based diet. Although he doesn't qualify himself as a vegan, he says that his views support this whole movement and lifestyle.
Since he doesn't eat any meat, fish, or dairy products, he could still be considered a vegan, but he chooses not to label his diet. Fair enough!
He chose to be on a plant-based diet in 2010 when he learned that he had a gluten intolerance. A nutritionist, Dr. Cetojevic, who diagnosed this intolerance, advised him to keep away from gluten and dairy.
The tennis player chose to stay away from gluten and dairy, but also meat. And this has apparently really improved his overall performance, fitness, and health. So what's not to love on a vegan diet?
Peter Burwash
Another honorable mention is Peter Burwash, a retired tennis player who is among the hall of fame of ATP. He still coaches other tennis players and, most importantly, has been a vegetarian for over 45 years now.
Pretty impressive, if you ask me. For him, being a vegetarian means having respect for life while giving yourself discipline and humility.
Suzanna McGee
Finally, Suzanna McGee is another tennis player who is vegan. We didn't include her in our top 6 vegan tennis players because she isn't at the top of the game yet. But this doesn't mean that her career is not as impressive. It's the contrary!
This Czech tennis player switched from being a bodybuilder to a competitive tennis player. She has the title of Ms. Natural Olympia champion, speaks six languages, and has two master's degrees in computing sciences. She even has a degree in plant-based nutrition.
And did I mention she is vegan? She is not only vegan, but she is also a raw vegan. This means that she doesn't eat cooked foods, which can be healthier for some and help to better digest the nutrients your body needs.
As a bodybuilder, she was eating meat since a lot of bodybuilders still believe you need to eat animal proteins to be in your top shape. But then, Suzanna McGee started to play tennis.
To be a competitive tennis player, she slowly started eating less and less meat until she was a full vegetarian. This tennis player claims she didn't do it on purpose and that she was just trying to eat healthier. She also cut dairy products out of her diet progressively.
Suzanna McGee researched nutrition a lot and saw all the benefits a plant-based diet could bring. And then, she realized how animals are treated all over the world and decided to become a vegan for good.
This competitive player has been vegan for about two years now and doesn't regret her decision at all. She says that her decision helps the animals, the environment and improves her overall health and fitness.
She also claims that veganism helps with your compassion, just like what Peter Burwash says. The tennis player promotes veganism in her everyday life and educates people gently.
Other vegan athletes
Also, there are some top athletes who aren't tennis players, but are vegan.
That's the case of Lewis Hamilton, the best Formula 1 driver, who states that veganism helps him improve his performances, as it's helping him with his endurance, strength, alertness, and reaction time.
Another top vegan athlete who's vegan is Kyrie Irving. This young NBA player has been vegan since 2017 for his fitness. And it pays off. He's promised to have a great career in front of him.
Jermain Defoe, one of the best goalkeepers in Europe and in the UK, is also vegan. He actually said that his success mostly comes from the effects of his vegan diet.
If you want yet another example of a top vegan athlete who decided to become a vegan to improve her overall fitness, Tia Blanco is the one. This top surfer also credited her success and fitness to her vegan diet.
At first, she was a vegetarian and then decided to become a vegan for environmental reasons.
Let me give you a final example: Tom Brady. Although he doesn't consider himself to be fully vegan, he qualifies his diet as a plant-based one, and he inspires his fans to switch their diet too. How so, you might ask?
Well, he started his own meal kit delivery service to help people eat more vegetables and eventually change their diet to a plant-based one. He influences people to do better and eat better, which is why he is included in the honorable mentions list.
Conclusion
As you can see, there is a surprising amount of tennis players who are vegan. In fact, the world's top tennis players are vegan or have a plant-based diet. They often choose to make this switch in their diet to help the environment, to help animals, and stand against animal cruelty.
A lot of these athletes have partnerships with environmental organizations that help animals all over the world and use their influence to convince fans to make a switch in their lives too.
These ethical motives are not the only reasons why the top tennis players in the world are vegan. Most of them claim that a plant-based diet improves their overall health, performance, precision, and fitness.
A vegan diet can entirely change someone's mental and physical health. If you don't believe me, look at Venus Williams and how a vegan diet practically saved her.
So if the world's top vegan tennis players and other athletes are vegan or at least on a plant-based diet, why shouldn't you try that for yourself? You can just start one simple step at a time. As you can see, there are plenty of reasons why being on a vegan diet can benefit you!
About the author