Everyday we find out that more and more basketball players are going vegan.
It has become more than just a trend and other vegan athletes are also aboard the vegetarian train.
So let's dive into the story: why NBA players do it and how veganism influences their health, physique, performance, and overall life quality.
1. Kyrie Irving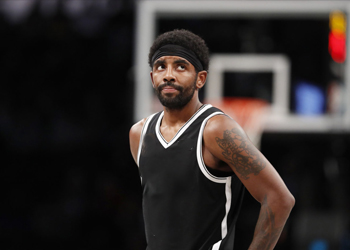 Probably the most prominent NBA vegan star, and one of PETA's most beautiful vegans in 2019 [1], Kyrie definitely deserves to be mentioned first.
In his own words, vegan diets made Brooklyn Nets' star more energetic and his body feels amazing. No wonder Irving had so many killer performances.
Without meat, Kyrie Irving is now able to achieve and sustain high energy levels all throughout his daily and professional routine.
[thrive_leads id='11437']
---
2. Damian Lillard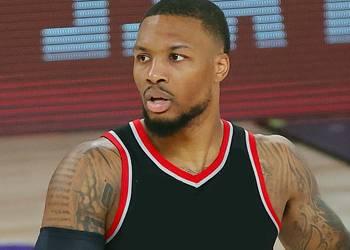 Lillard is the next to watch for, and for a good reason. At first, this Portland Trail Blazers' veteran wanted to shed some weight, so he tried plant based meals [2].
After losing 10 pounds he felt much lighter and "easier on his joints and knees". Apart from wanting to eat cleaner, Lillard is very aware of how age can sneak up to us when we least expect it.
He foresaw that a truly healthy life, both body and soul, is a life without meat consumption and hurting animals.
Vegan sports stars:
3. DeAndre Jordan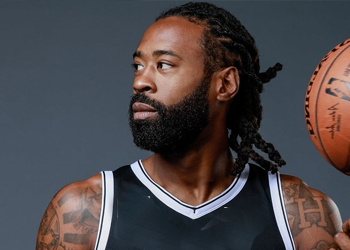 Maybe there is something in the East Coast air. Whatever the case, DeAndre Jordan is yet another Brooklyn Nets' player who is a vegan athlete.
He is also a Beyond meat investor and an animal rights supporter who attended the premiere of the vegan documentary The Game Changers.
Still, the coolest thing of all is the fact that someone of his size and stature is powered by plants.
Instead of going full vegan all at once, though, DeAndre eased into a healthier lifestyle by trying other pared-down diets.
4. Chris Paul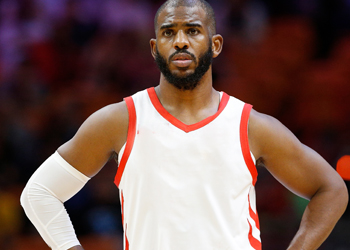 This here is a 9 time NBA All-star is yet another dedicated Beyond meat ambassador.
Oklahoma City Thunder's point guard made us all think twice when he tweeted about how he raises his son.
In short, it is the next generation we must look after. Such an effort starts right away and it is what you put in your body that matters now, more than ever.
Paul revealed for SportCasting how he went "cold turkey" [3].
New eating habits helped him a great deal to become not only a better player, but his aches and pains simply disappeared after long and strenuous gym sessions.
5. Javale McGee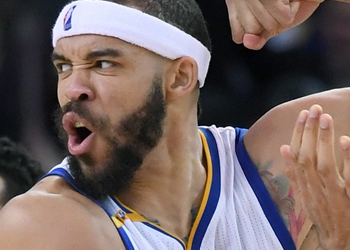 When it comes to losing weight via plant based diets, very few players can stand shoulder to shoulder with Javale McGee.
The Los Angeles Lakers' center lost almost 20 pounds after he went vegan in 2016.
At the time he was playing for Golden State Warriors, helped them win a second championship in three years and finally put an end to his career's ups and downs.
6. Jahlil Okafor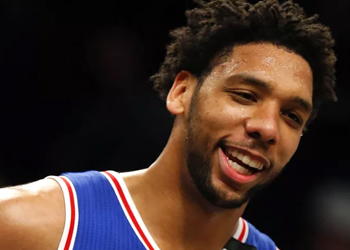 Okafor is also one of those NBA players known for losing a great deal of fat. Going vegan changed his life and his troublesome right knee is now at almost 100 percent.
New Orleans Pelicans' player had his knee inflamed at all times, a condition he blames dairy products for.
He started adopting a vegan diet  gradually. First, this NBA star cut dairy foods, then stakes and after that chicken.
Best results and serious health change came after we went vegan full time.
[thrive_leads id='11437']
---
7. Wilson Chandler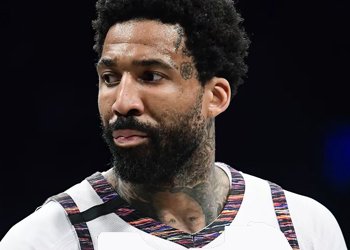 Chandler deserves to be on the "outspoken athletes who are vegan" hotlists.
Perhaps it's the maturity speaking out of him, but if you are having doubts on going vegan Brooklyn Nets' forward is a man to seek advice from.
Ever since he adopted a vegan diet his health improved a great deal.
By his own admission, he sleeps better, wakes up in a much better mood and his stamina level soared.
Refusing to eat animal products helped him both in his career and mind openness.
Like many other players he tries to be as well informed as possible. What truly inspired him were the documentaries Food, Inc. and GMO OMG. After that, nothing was ever the same.
Honorable Mentions

Another athlete on our list, Enes Kanter, is sort of an honorary mention. This NBA player is not a vegan per se, but still a fenomena of his own.
It was in summer of 2017 when he looked at himself in the mirror and a simple thought rushed through his brain. "Man, I see a fat man", he recalls on Twitter [4]. Turkish traditional diet seems to have got him in trouble, and although he never considered going vegan, his story just proves how a simple diet change can improve one's health.
He almost stopped eating red meat and hardly ever eats chicken. His current diet is partly vegan, partly pescatarian - and in doing so, he lost 40 pounds!
Another inspirational weight loss story is Al Jefferson. He lost 40 pounds after deciding to become a vegetarian, after getting sick with some home fried chicken.
He still struggles with cravings when someone mentions them and we wish him to find some strength to quit permanently, for his own and animals' well being.
Is LeBron James Also a Vegan?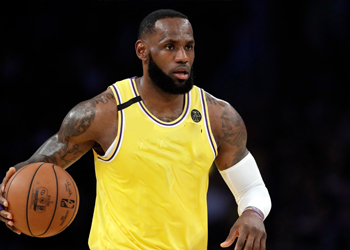 With all due respect to NBA players mentioned above, I know what you really want to know: is LeBron James also a vegan?
No, he is not, and yes, it is perfectly normal for such a question to be raised. In fact, James has never made any statement about animal rights, nor does he follow a plant based diet.
As far as the press knows, he generally stays away from red meat, but other types of meat and animal products are on his protein diet list.
You May Also Like: 10 Vegan NFL Players Who Should Motivate Us
Vegan NBA
Athletes that are vegan are becoming a new reality, and not in a bad way like the Coronavirus pandemic.
It is more than obvious that the decision to go vegan isn't some temporary trend, one that's easily smitten by years to come, or a cheap attempt to get support from fans and sponsors.
Eating is as important as training, especially if you want to become a champion. The NBA is a ferocious, gladiator-like arena and diet is super-important for these guys. But protein is not a courtesy of meat alone.
Eating plants alone and having a balanced, professionally guided plant-based diet can provide enough energy even for an NBA star. Not to mention us, "regular people" with far lesser body requirements.
Conclusion
As with any celebrity or superstar, people presented in this article influence our behavior a great deal. It is not an unusual occurrence that with age comes a sense of better understanding of morality and it's virtues.
Which is not to say that young NBA stars are not capable of understanding how important their health and environment are. They just have all the time in the world and everything that comes with it. A perfectly common and expected human trait.
The world is coming to a point where the choice of our foods will be made not just for the sake of our body, but for both mind and morality itself.
Vegan diets, as shown by players above, have proven themselves to be a great and healthy energy reservoir.
No meat products or animal cruelty were necessary for those guys to get the best out of the game called life. And the NBA is not exempt. He shoots, he scores.
[thrive_leads id='11437']
---
References:
https://www.peta.org/features/peta-crowns-most-beautiful-vegan-celebrities-2019/
https://www.oregonlive.com/blazers/2017/09/trail_blazers_damian_lillard_shedding_weight_with.html
https://www.sportscasting.com/how-a-plant-based-diet-changed-chris-pauls-nba-career/
https://twitter.com/ErikkHorne/status/909508614259445760
About the author