Does the thought of having someone spare you the agony of choosing your next favorite snack sound appealing to you?
If you like surprises, especially if they include vegan and gluten-free healthy food, you should check out UrthBox for your monthly supply of snacks and treats.
There are plenty of similar services out there, but we decided to go with UrthBox. Our first box came with high-quality products and the size was also pretty decent. We can't wait to dive into this Urthbox review and share if it's worth it or not.
What is UrthBox?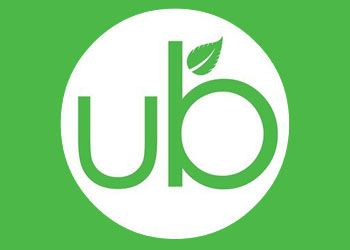 Urthbox is a San Francisco-based company that focuses on healthy eating and offers a monthly subscription service to snack boxes of different kinds.
These subscription boxes are designed to provide you with a supply of hard-to-find organic, non-GMO goodies allowing you to explore a variety of brands, which is great for those who want to cut down on compulsive shopping for sugary, processed stuff.
And when we say 'a variety', we mean it.  You can choose from four different snack box sizes, menus, and month subscription types. Plus, with any multi-month order, you save money, and you get one free box as well. Now, how sweet is that?
Benefits & Highlights
Thumbs up for a wide range of products and flexibility. Whatever you choose, you'll be able to enjoy a monthly dose of super delicious snacks.
UrthBox does tick all of the boxes in terms of quality of the products, variety, and value for money. Unlike some other companies that use promo packages in their food subscription boxes, UrthBox delivers full size products.
As a plus, all of the products are non-GMO certified and their box only includes snacks that are either gluten-free or vegan.
Among four box content choices (gluten-free, vegan, classic, diet), we ordered a medium diet box that came with more than 20 items.
We loved the selection of brands and the taste was amazing!
The box includes superfoods, trail mixes, juices and other beverages, some cool chips bags, and of course, sweets and chocolates.
Aside from mouth-watering treats, each box comes with gift cards and coupons that can be used in local stores or UrthBox online shop. You can check out the details here and get your UrthBox coupon.
There are four different box sizes with different menus and price tags, and you'll get a rather generous discount on any multi-month order of small, medium, and the biggest box. Great for your budget and health!
UrthBox in Detail Review
Unless you are indecisive, selecting your meal plan, box size and subscription length shouldn't take long. As far as ordering and shipping go, the process is pretty straightforward - just choose the combination that suits you best, enter your information and payment details and you're good to go!
So, let's quickly go over all available meal plans, box options and prices.
1. Meal Plans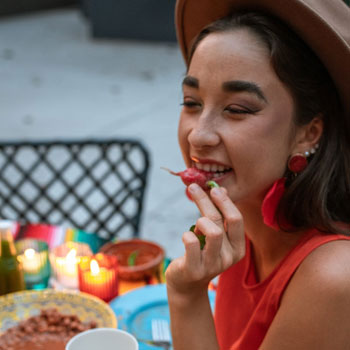 Who said that wholesome food needs to be bland and uninspiring?
Aside from classic healthy snacks, such as granola, dried fruits and vegetables, seeds and nuts, you will also find nutritious versions of super-delicious snack bars and cookies, chips and juices that will satisfy your cravings.
Our favorites were definitely quilt-free heavenly chocolate cookies and granola chocolate crunch. We didn't go wrong by ordering a medium diet box and we really loved the balance between sweet and savory treats.
Let's take a look at what's included in each type of UrthBox menu selection:
Classic box - The widest range of carefully selected treats and beverages with no restrictions
Vegan box - Includes a variety of 100% vegan-certified products
Gluten-free box - A variation of the Classic box optimized for those who want to stay away from gluten
Diet box - Offers a selection of snacks designed to match your low-carb diet
Whichever menu you decide to order, you'll get a box packed with a month-worth supply of tasty snacks to synchronize with your diet.
So, how does it benefit your health and budget?
We all know that healthy snacking can be a challenge, so if you are a health-conscious eater, what you'll love about the UrthBox subscription is that you can rest assured that all of your snacks are free from harmful ingredients.
If you are busy and prone to stress-eating, picking up any kind of treats full of artificial sweeteners can disrupt your diet plan and make you feel guilty.
With the monthly delicious surprise box, you can regain control over your snacking habits and save money.
For those of you who are planning to try something new or are just curious, this is a fun way to explore and get inspired to make positive changes to your snacking style.
2. Pricing Options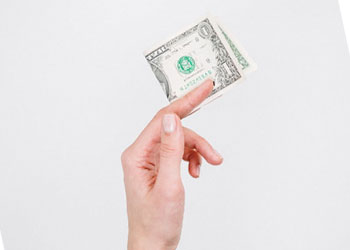 If you are trying to eat healthily, then you are familiar with the scenario where you endlessly browse organic food sections in supermarkets and then give up purchasing anything just because they are usually overpriced.
With UrthBox, you can stay on a budget by choosing the best box size and type for you as they have a ton of options depending on your budget.
If you choose to subscribe to their service you get 20% off on small box order, 30% off on medium box and 40% off on large box order. By using their current coupon campaign, you can save $10 on any subscription.
Their service is currently available only in the US and Canada, but you don't need to worry about any additional cost because they offer free shipping in the US.
3. Flexibility
With plenty of products and subscription plans options, box sizes, diet types, UrthBox is not lacking in versatility. You'll be surprised with a variety of unique snacks every time. In terms of sizes and prices, you can tune it according to your budget and appetite.
Here's what you can choose from:
Four box sizes: mini, small, medium, large.
Four subscription plans: one-time, 3 months, 6 months, or 12 months
Subscription/menu types: vegan, gluten-free, diet box, and classic.
Now, you're probably wondering if you can choose individual products. Well, the answer is no - but that's exactly the point. You just select the box and subscription type, and UrthBox will take care of the rest.
The whole idea is to discover and explore healthy and organic food brands that you haven't tried before.
But what we especially liked about UrthBox is the option to purchase additional items, including gourmet snacks, nutrition supplements, as well as skincare and personal hygiene products.
By purchasing additional items you can earn loyalty points that can be redeemed at the UrthBox Shop.
Choosing to send UrthBox as a gift to your friends and family will get you a free box of your own if you select any of the available multi-month subscription plans.
Shortfalls

Although some reviews mention problems with Urthbox subscription cancellation and lack of support from the customer service, we didn't experience any such problems.
Some customers reported that their subscriptions would automatically renew without their consent or even a warning email, while others mention that they have never received their order.
Let's face it, no company is perfect, but UrthBox seems to be a well-intentioned company that cares about its customers and takes the time to reply to their complaints and resolve them.
If you want to cancel your subscription box, make sure to send an email to their customer support a couple of days in advance. This way, you'll avoid any misunderstandings that might leave you subscribed for longer than you intended.
When it comes to flexibility, UrthBox scores pretty high, but unfortunately, it's not possible to order customizable boxes, such as, for example, a gluten-free vegan box.
Another thing that seems to be causing confusion is the size of items. Some full-size products look like they would be enough for several adults to share easily, while others seem like baby-size snacks that can be consumed in one sitting. For example, a bag of gummy candies only came with six pieces inside.
It's important to note, though, that these are meant to be snacks, not substantial meals that you can live on.  However, If you're big on snacks, you may find yourself with an empty box before the month is up.
What Others Say About UrthBox?
It appears that there was a problem with free trial snack boxes in the past that never reached their destination, but the company was determined to fix it and make it right.  
According to recent reviews, it looks like that their customer and delivery service has improved significantly.
''I received a UrthBox gift certificate for my birthday- it's a gift that keeps on giving. I look forward to my package every month and I'm really happy with snack selection and quality!''
''After several email exchanges, UrthBox agreed to refund my annual fee, which I mistakenly subscribed to. I didn't actually expect this to happen but, to my surprise, I received a credit on my credit card statement. Customer service was quick to solve my problem. ''
''Be sure to read and understand the fine print- but even if you miss something, the customer service is excellent and I am very happy with the products I received.''
Overall, we agree with all the positive comments out there and we have no regrets about ordering our first UrthBox despite some negative reviews.
The content of the box was also quite satisfying, although we wish that some items came in a bigger package.
FAQs
Are there other items in the box or only snacks?
Yes, there will be a couple of extra products every month including personal care products, new tasty treats, as well as different types of beverages. Gift coupons and promotion deals are also included in the box .
How to avoid my subscription auto-renewal?
All monthly, quarterly, bi-yearly or yearly subscriptions are automatically renewed on the 1st of the month, unless otherwise specified. You may cancel your subscription at any time by sending an email to UrthBox customer service. It's important to email your cancellation request before the 1st of the month, which is when your next renewal billing takes effect.
How long does it take for my order to arrive?
All new orders placed within a calendar month will be shipped the following calendar month. For example, an order placed in October will arrive by the middle of November. All following boxes ship monthly after that. By contacting customer support, you can get a tracking number to track your package.
Would We Use Urthbox Again?
Everything you get in your UrthBox consists of only high-quality ingredients and with the variety of subscription types to choose from, even the pickiest eaters can find UrthBox that fits them perfectly.
However, the company has some issues with the automatic renewal system, which can be a hassle when cancelling your subscription.
Personally, I'd still go with my trusty Trifecta subscription because of the healthier and all-organic meal plans. It also goes further than a snack box, which focuses on healthy eating without compromising taste and variety.
Trifecta Nutrition Meal Delivery
Our #1 Recommendation
Offers large meal plan varieties - Keto, Paleo, Vegetarian, Vegan, and Classic
Organic ingredients
​Utilizes low carbon footprint
Delivers fully-cooked meals at your doorstep
Get the BEST PRICE until the end of May
Click For Best Price
About the author