Choosing the right protein powder is difficult especially when you adhere to a vegan diet. Organic workout supplements shouldn't be so hard to find.
I know from experience that spending money on a vegan protein powder that doesn't taste great or has a gritty texture is disappointing.
I have tried several natural vegan protein powders, and I was impressed with Transparent Labs Organic Vegan Protein. It contains pretty much everything that you need from a protein powder while still being vegan-friendly.
What Is Transparent Labs Organic Vegan Protein?
Transparent Labs Organic Vegan Protein is made from rice and pea protein isolate with a 2:1 ratio.
From my personal testing, I found that this rice/pea combination makes for a smooth texture, helping this powder to mix well into drinks and smoothies without getting clumpy or gritty. It's also gentle on sensitive stomachs.
It's 100% vegan and is also USDA organic certified.
It's the perfect protein powder for not only vegans, but anyone who is looking for an impactful protein and fiber source.
Is Transparent Labs Organic Vegan Protein Healthy?
I wouldn't recommend so highly if it wasn't. It meets the U.S. government's strictest standard for purity and transparency leading to it being certified organic. Besides containing 24 grams of protein, it also contains 4 grams of fiber which isn't something you find in every protein powder.
This vegan protein powder also contains no artificial flavoring or sweeteners. It also contains a unique blend of rice and pea protein to ensure that you are getting the best quality protein.
What Flavors Of Transparent Labs Organic Vegan Protein Are There?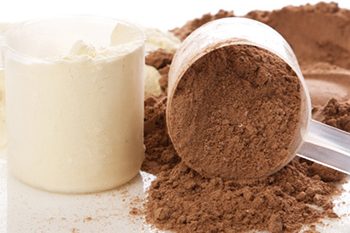 Lucky for us, it has two flavors available: Chocolate and Vanilla. I'm a fan of both depending on my mood. Sometimes you need something with a chocolate taste to get through the day.
Vanilla is a great option too since it has a great taste. You should definitely try each of them and pick a favorite
Or love them both. We wouldn't blame you.
How Does Transparent Labs Organic Vegan Protein Taste?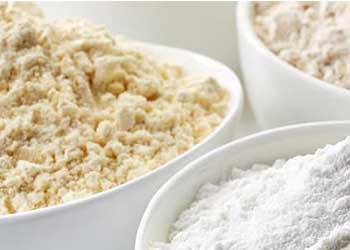 A common complaint about vegan protein powder is how it tastes. This protein powder is different from the rest because of the protein blend of 2:1 rice to pea protein ratio.
These ingredients help create a smoother texture with less grit involved. The texture definitely helps with the taste and it's hard to find a Transparent Labs Organic Vegan review doesn't rave about how this is the best tasting vegan protein powder.
The protein ingredients make a huge difference in the taste. It's also great regardless if you mix it with milk or water.
What Is In Transparent Labs Organic Vegan Protein?
One scoop of this protein powder is about 32 grams. In that amount of 32 grams, it contains 24 grams of protein and 4 grams of fiber. It definitely packs a punch with protein.
It pulls the protein from organic rice and pea isolate ingredients which contain all essential amino acids. They try to keep the sugar low with only 2 grams in a single serving.
The total fat ranges from 2 to 2.5 grams depending on the flavor you get. The biggest difference is in the saturated fat.
The vanilla flavor has no saturated fat whereas the chocolate option has 1 gram of saturated fat.
What Are The Benefits Of Taking Transparent Labs Organic Vegan Protein?
The biggest benefit is the increase to your daily protein intake. If you are looking for a quick way to boost your protein supplement, then this may be a great option for you.
This raw organic vegan protein powder also contains fiber, essential amino acids, and is completely plant based. For best results, you should supplement this protein powder with a nutritionally balanced diet.
Are There Any Side Effects?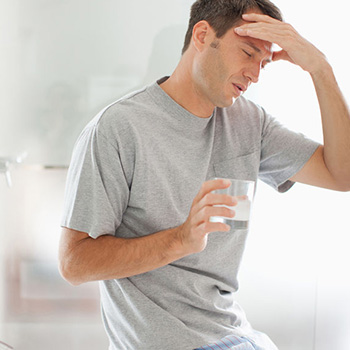 I've heard people ask "Does pea protein cause acne?" And the answer is no because vegan protein powder products usually don't contain any impurities.
Dairy is known to cause acne, which is commonly found in whey, so as long as you avoid it, you should not break out. (1)
Additionally, as long as you stick to the recommended serving size, then you shouldn't experience any side effects with protein powders.
Any negative side effects like nausea or bloating pretty much only happen if you take more protein powder than you should.
How Much Does Transparent Labs Organic Vegan Protein Cost?
What Other People Are Saying?
I'm not vegan, but I purchased this product because it's got the same benefits as the regular protein powder and it doesn't leave me bloated due to the whey.

Jennifer L., Verified Buyer
You don't have to be vegan to appreciate the benefits of this natural plant-based protein. It has everything that you are looking for in a protein powder and more. This is an especially great product if you don't enjoy whey protein or are lactose-intolerant.
I have tried several (brands), and this has the best texture and taste of any of the vegan proteins out there. I recommended it to several friends, and they found the same (results).

Brian F., Verified Buyer
There are many organic vegan protein powder reviews that talk about the great taste and texture. High-quality organic vegan supplements isn't always easy to find, but this protein powder has met the high standards of consumers.
It may be on the more expensive side of protein powders, but the quality that you get is definitely worth the price. The plant based powder is great for your vegan protein needs with the best taste and texture that you will find in a vegan-friendly protein powder.
Maybe that's why it's our #1 recommendation in our main article: The Best Vegan Protein Powders
You can also watch this video review to learn more about this supplement: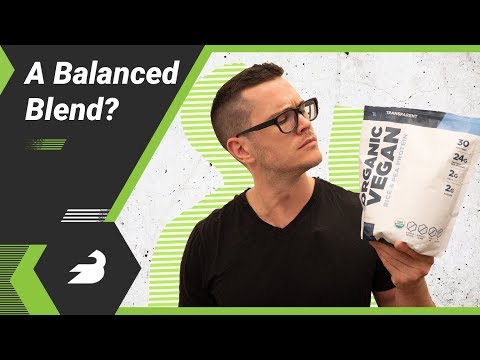 FAQs
Is Transparent Labs Organic Vegan Protein Good For Weight Loss?
Protein shakes have been shown to help with boosting your metabolism, reduce your appetite, and help you lose body weight. (2) If weight loss or muscle strength is your goal, it's important to get enough protein to support your body.
You may also want to combine this with vegan organic supplements or fat burners. You should always consult with a doctor before starting a new physical training program or supplements like fat burners.
Can You Use Transparent Labs Organic Vegan Protein As A Meal Replacement?
This protein powder isn't designed for meal replacement or as a weight gainer. As with most protein powders, it's best supplemented with a well-balanced food diet with vitamins and nutrients.
Is Transparent Labs Organic Vegan Protein A Complete Protein?
This vegan protein powder is unique because it has a rice pea protein combination. The pea protein isolate ensures that you get all nine of the essential amino acids. It is a complete protein which is a great benefit that other protein powders don't have.
Does Transparent Labs Organic Vegan Protein Really Work?
This vegan protein powder has a lot of added benefits that ordinary protein powder doesn't have.
It's a complete protein with all nine of the essential amino acids. It's certified organic protein powder and doesn't contain artificial sweeteners, coloring, or preservatives.
In my personal opinion, it's one of the best-tasting vegan protein powders on the market - and I've tried a lot of protein powders
If you think this is the right protein powder for you, then head over here to pick out if you want chocolate or vanilla.
Let me know in the comments section about your experience. Would love to hear your stories!
Transparent Labs Organic Vegan
Our #1 Recommendation
24g of protein per serving
All-natural organic ingredients
USDA Organic Certified
Get the BEST PRICE until end of June
Click For Best Price
About the author