Delayed onset of muscle soreness (or DOMS for short) can be a drag. Worst of all, it is not that uncommon.
If you know what I'm talking about, you might be familiar with BCAA supplements. Abbreviation for branched-chain amino acids, they serve to help aid muscle recovery from these intense workouts. But the raging question among bodybuilders is this: which brand fits the bill?
In this following review, we will examine Solgar BCAA under a close lens.
That means the ingredients it contains, the potential side effects it might cause, and most importantly, what do the customers think about the brand.
What Is Solgar BCAA Plus?
This product is created by Solgar, a company that has over 70 years of commitment to quality, health, and well-being.
They use only the finest raw materials to create their products, with this particular one shown to:
Help support muscle nitrogen production
Aid recovery from exercise
Reduce muscle damage
Ingredients List
Solgar's amino acid composition includes 540 mg of l-leucine, 360 mg of l-isoleucine, and 300 mg of l-valine in each serving. It also contains 20 mg of pyridoxine, which provides 1,176% of your daily recommended intake.
Plainly put, free-form branched-chain amino acids come in threes: leucine, isoleucine and valine. All have an important role in protein synthesis, synthesis of neurotransmitters, and production of energy.
The vegetable capsules also contain doses of vitamin B6 (pyridoxine), which promotes the process called the catabolism of amino acids, a process which starts at skeletal muscles and ends in the liver.
For those wanting to improve the immune system, check out our top vegan multivitamins. Since vegans run the risk of vitamin B12 deficiency, adding vegan B12 supplements would be a good idea.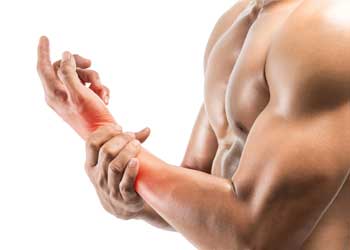 Here are the benefits of BCAAs: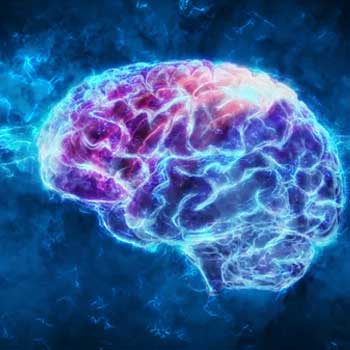 Pyridoxine, on the other hand, takes care the rest of your body in various ways, such as:
Supplements like this will aid your training, helping to boost your strength and muscles, as well as your energy levels. Goes to show why athletes reach out for it to boost performance.
How Does Solgar BCAA Plus Taste?
This supplement comes in capsule form, so essentially has no taste whatsoever.
Look on the bright side, this can particularly be useful for people who have struggled with products that had questionable flavor.
PROS
Proven benefits from this product
Safe for vegans, with non-GMO, dairy-free and kosher ingredients
No sodium in the formula
Overwhelmingly positive response from customers
Easily mixes with water
CONS
Ingredient dosage seems low compared to competitors
No money-back guarantee
Not a popular brand
Potential Side Effects

Enclosed by vegetable capsules, this product is also safe for vegans. It is reported to be non-GMO, gluten-free, dairy-free, plus free of any fillers, wheat, soy or caffeine. On paper, this limits the risk of encountering any allergens when using this product.
Hate to rain on anyone's parade, but if you believe that there is no risk involved with using this product then you might be disappointed. After all, anything that uses words like branched-chain implies that a sense of balance is at stake.
Although rare, there are quite a few potential problems linked with the use of a product like this. That is, if you exceed the recommended dosage.
These problems may include:
Fatigue/tiredness
Nausea, vomiting, diarrhea, bloating and other stomach problems
Losing concentration
An increase in blood pressure
Headaches
Skin whitening
If you encounter any of the following issues, then I highly recommend discontinuing use. You may want to speak to your doctor, or a health professional too. This is especially important if you are using other medications.
Where To Buy Solgar BCAA Plus?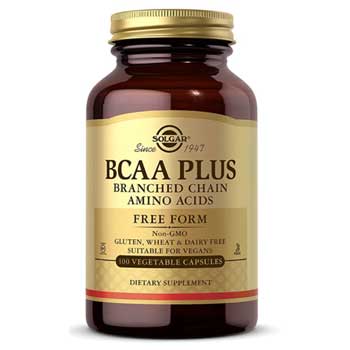 You can buy this product from a number of online health stores.
The best deal and lowest retail price would be e-commerce sites. If you are looking to buy directly, even its official website redirects to the most famous shopping platform of them all.
You can also get a 'subscribe & save' option, which will ensure you save 5% off the RRP.
With this subscription service, you will be sent a new shipment whenever you want, from every 2 weeks, up to every 6 months.
There is no charge for this subscription and it can be canceled at any time.
User Reviews Of This Supplement

Customer opinion of this product is positive with over 80% submitting a 5-star rating.
"Probably the best bcaa I have ever bought. Bought these because they were listed as all natural and they were on sale." - mccm
"Solid choice for workout/running recovery for those who avoid animal products intake. It really speeds recovery and avoids soreness."

- Fernando Tapajos
There is one less than positive review submitted that has some slightly worrying comments.
"I had reactions, chest pain in taking both BCAA and Saw palmetto." - Resolute
FAQs
How To Take Solgar BCAA Plus?
It is recommended that you take it with a meal, preferably with a glass of water or as directed by your healthcare practitioner.
What Is The Recommended Dosage For Solgar BCAA Plus?
The recommended dosage is 2 capsules once or twice daily.
Would We Recommend This Product?
No, we wouldn't recommend Solgar's BCAAs. Although it uses 100% natural ingredients, making it suitable for vegans, there are still better brands available. That's the bottom line.
Our top pick at the moment would be Transparent Labs BCAA Glutamine, simply because their product contains a higher dosage and gets faster results. It is also free from any GMOs, caffeine, or dairy, so the risk of encountering any jittery problems is low.
Which supplements do you use? Got any experiences with vegan BCAA supplements you'd like to share?
Let us know in the comments below.
Transparent Labs BCAA Glutamine
Our #1 Recommendation
Pleasant and unique flavors
No artificial colors, sweeteners, or preservatives
Reputable company
Get the BEST PRICE until the end of May
Click For Best Price
About the author