Ritual Vitamins is a multivitamin made "for skeptics". Not only that, it is claimed to be essential for women.
In our Ritual Vitamins review, we will look more closely at this supplement to see what ingredients it contains and what benefits it offers. Let's see whether it truly is essential for women, or not.
What Is Ritual Vitamins?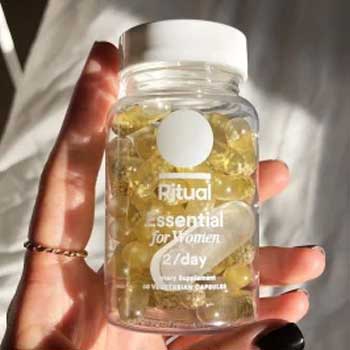 Ritual was founded by Katerina Schneider. She was 4 months pregnant in 2014 when she realized that the prenatal supplements she was taking contained aluminum and titanium dioxide.
After researching vitamins with Dr. Luke Bucci, she decided that she needed to create a product that nurtured transparency with its customers.
Unlike many of the brands and products available in the supplement industry, with Ritual users know exactly what ingredients are being used and where they came from.
But despite such impressive claims, it is not without its detractors. In fact, the New York Times [1] wrote an article review stating that the advertising techniques for this company were questionable.
They discovered that Ritual reviews were paid for and then quotes were taken from the paid reviews for use on social media. Although we applaud female-founded businesses, selling a fantasy is definitely a red flag.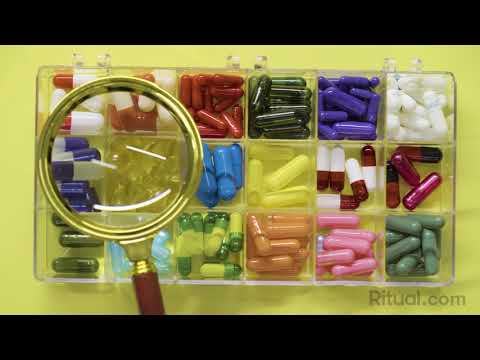 What Are the Ingredients Used In Ritual Vitamins?

The ingredients found in these pills include:
How Does It Taste?
These multivitamins have a minty scent and flavor.
This is due to the food-grade bottle-insert that has been infused with pure peppermint.
The Ritual vitamin pill itself is not massive or chalky unlike many of the other products available to buy on the market.
Instead, they have a smooth casing, which allows them to be swallowed with little problem.
PROS
Contains a number of vital nutrients
Safe for vegans
Free from allergens, gluten-free, non-GMO, no artificial colors or synthetic fillers
CONS
Expensive
The monthly subscription service is not ideal
Questionable advertising techniques
Potential Side Effects
If you follow the recommended dosage instructions, there is little risk of experiencing a side effect or diet issues.
"Most people don't realize there's no real advantage to taking more than the recommended amounts of vitamins and minerals, and they don't recognize there may be disadvantages. If you're taking a supplement, stick to one that's no more than the daily value." - Johanna Dwyer, RD, National Institutes of Health's Office of Dietary Supplements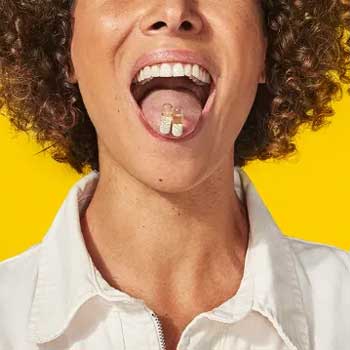 However, if you take more than the recommended dosage then you are increasing your risk of encountering or exacerbating the following issues:
Nausea
Diarrhea
Stomach pain/cramps
Constipation
Always speak to your doctor before trying any new supplement, and if any serious problems occur - discontinue use immediately.
Other multivitamin reviews you can check out:
Where Can You Buy Ritual Vitamins?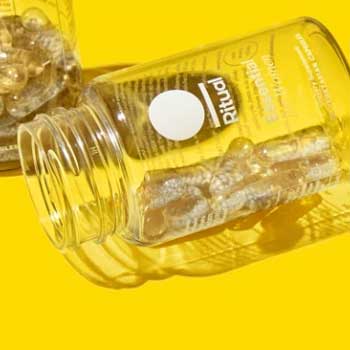 You won't find these pills in the vitamin aisle, as it can only be bought online via their official store.
There are three options available for women:
Multivitamin 18+
Multivitamin 50+
Essential prenatal multivitamin
The vitamin supplements are at different prices, starting at a $30 subscription fee for a month's supply.
When you sign up for this offer, you will be automatically added to an auto-ship program, meaning that every month you will be sent another package.
This subscription can be canceled at any time, and for any reason.
All orders come with a 30 days guarantee and free shipping too.
This subscription can be canceled at any time, and for any reason. All orders come with a 30 days guarantee and free shipping too.
User Reviews
Even though there are positive customer reviews onsite, there are also numerous reviews and statements from consumers who have experienced less than positive results.
"Taste and smell? Inconspicuous. Best of all, they are quite smooth and very easy to swallow. My favorite multi-vitamin I've ever taken."

- Carina H
"Like many women frustrated with unhealthy or XXXL sized pills, I wanted something that didn't take so much effort to swallow, and it's gluten-free. Taking Ritual was a good choice for me as it makes me feel more awake and energetic. I say, kudos!"

- Katherine S
"At first I haven't noticed the aftertaste and the smell. But when that fishy flavor started becoming more apparent, I took a whiff of the bottle. Thanks, but no thanks! I mean, the service itself is OK, but there is nothing on this good earth to compensate that bad taste."

- Courtney I
"Break outs on my hair scalp, burping up fish oil all day, little to no efficacy with preventing weight gain... I can say with confidence - I AM DONE!"

- Lola A
FAQs
How To Take Ritual Vitamins?
For the best results, it is recommended that you take two Ritual Vitamins capsules with or without water daily.
It is advised that you take the capsules on an empty stomach as food can delay the absorption of the capsule, resulting in it breaking down earlier than intended. This can result in annoyances such as vitamin burps or stomach irritation.
Recommended Dosage For Ritual Vitamins?
The recommended dosage for Ritual Vitamins is two capsules daily.
Is Ritual Vitamins FDA Approved?
No, Ritual Vitamins are not FDA approved.
The FDA does not generally approve dietary supplements. However, according to the manufacturer, all multivitamins are manufactured in accordance to the FDA's current Good Manufacturing Practices or cGMPs. This ensures the quality of the products themselves and your safety.
Do Ritual Vitamins Make You Gain Weight?
Research has found the opposite to be true. That taking a multivitamin may actually help your weight-loss efforts [31].
It has been discovered that vitamins and minerals are used to synthesize the hunger hormones such as insulin, leptin, and cortisol that all control your food intake.
Do We Recommend It?
To sum up our Ritual Essential review, we can say using this supplement has its perks. Sure, it is not the best multivitamin out there, but it definitely stands shoulder to shoulder with some of the most competitive brands in today's market.
Although there are reports of people being skeptical about the fishy aftertaste, there are still lots of cases of users who vouch for its efficacy.
What can I say - marketable or not, working on improving your overall health isn't always a delicious journey.
What do you think about Ritual Essential Multivitamin?
Got a review to share? Hit those comments below and let us know.
We Recommend
Ritual Vitamins
Contains a number of vital nutrients
Safe for vegans
Free from allergens, gluten-free, non-GMO, no artificial colors or synthetic fillers
Get the BEST PRICE until end of June
Click For Best Price
About the author