Fat burners can be incredibly helpful for reaching weight loss goals. The problem is that a lot of them don't live up to their hype. The formulas are poor and ineffective, and I don't want my clients taking knock-off supplements.
When some of them requested a fat burner recommendation, I researched heavily to find something that would actually work. Burn Lab Pro exceeded my expectations, and it's a great fat burner choice for both women and men.
Additionally, they got recently rebranded to Burn Lab Pro, their old name was Performance Lab.
How Does Burn Lab Pro Fat Burner Work?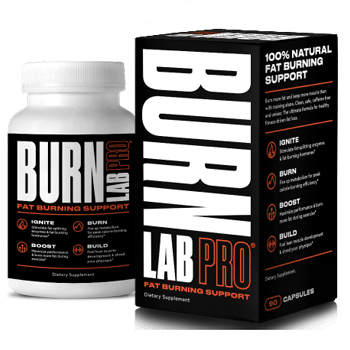 Burn Lab Pro Fat Burner contains ingredients that are proven to help with weight loss. They have taken those ingredients and made them into advanced nutrient forms called Forslean, Capsimax, and BioPerine.
The powerful formulas are designed to help maximize weight loss by increasing thermogenesis (body heat) and calorie burning.
It stimulates fat-splitting enzymes and fat-burning hormones, optimizes hormones that drive metabolism and muscle growth, and increases energy expenditure for peak calorie-burning during exercise.
The fat burner is also customized to optimize body fat loss and muscle mass gain when combined with weight control programs including a healthy diet and regular exercise.
This particular fat burner was made with fasted training in mind.
What Is Fasted Training?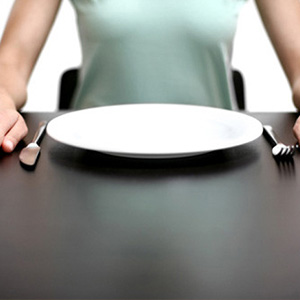 Fasted training is exercising while having an empty stomach. The theory behind fasted training is that it burns more fat during exercise.
It also gets rid of stubborn fat in areas like the abdomen, hips, and posterior. Fasted training accomplishes this by impacting insulin levels.
Insulin helps manage the rise in blood sugar after eating. It takes the blood sugar and turns it into energy or stores it in muscles, fat, or the liver for later use. This tends to increase the formation of fat.
When exercising on an empty stomach, the body doesn't have any blood sugar to use as fuel. Instead, it turns to where it has stored the blood sugar in fat. It burns the fat to produce energy for the body to exercise.
Combining the benefits of fasted training with a fat burner can help you lose fat at an increased rate. The combination can also minimize risks like increased susceptibility to muscle and protein degradation.
You should consult with a healthcare professional if you are thinking about doing fasted training.
What Makes Burn Lab Pro Fat Burner Different?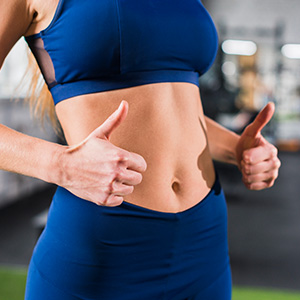 Poor quality fat burners often come with formulas that don't directly help you lose weight or achieve a leaner body.
Some of them aren't even certified or backed by science.
Based on my research, their own claims, and the advice of my colleagues in the fitness industry, Burn Lab Pro Fat Burner isn't like the others.
They are completely transparent about what is in the product and prove that they have clean ingredients in their unique formulas.
Another great part about Burn Lab Pro Fat Burner is that it has stim-free thermogenesis. It means that side effects that normally happen with other fat burners don't happen.
This might be a good choice for people who didn't like their past experience with fat burner supplements.
The product is also:
All Natural Plantcaps
Vegan Friendly
Caffeine Free
Non-GMO
GMP Certified
Synthetic Additive Free
Gluten Free
Soy Free
Allergen Friendly
What Are the Ingredients?
We talked about how this product has advanced nutrient forms called Forslean, Capsimax, and BioPerine. But what's the source of those formulas? Here's a quick overview of their roles in this supplement as well as other amino acids.
1. HMB (ß- Hydroxy ß-Methylbutyrate) - Muscle Preservation and Growth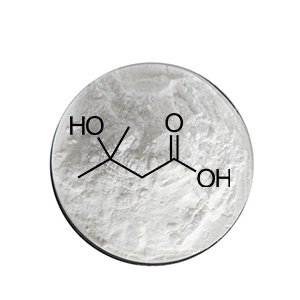 HMB is all about supporting your muscles. Everything from muscle loss prevention, muscle mass, and muscle recovery are going to be strengthened with HMB.
It helps create lean muscle mass especially if you are going to do high-intensity interval training and cardiovascular exercise with a calorie deficit diet.
HMB can also help with fasted training. It specifically neutralizes muscle-damaging enzymes and optimizes physical performance for your workout.
It also promotes muscle mass growth and encourages the body to use stored fat for fuel during exercise.
According to a study, HMB promotes advantageous changes in body composition and stimulates an increase in aerobic and anaerobic capacity in combat sports athletes (1).
2. Coleus Forskohlii (Forslean) - Metabolism Booster, Thermogenic Fat Burner, Muscle Growth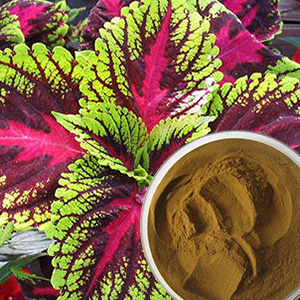 Forslean is made from Coleus Forskohlii which is an ayurvedic root herb. It's great for your body because it optimizes your hormones to boost your metabolism, lose body fat, and increase lean muscle growth.
Forskolin is the active ingredient in Coleus Forskohlii that you are looking for. It helps burn fat by stimulating enzymes which breaks down fat cells in your body.
In fact, Coleus Forskohlii, as cited in some studies, has the potential to positively influence the loss and management of overall body weight possibly as a means of maintaining weight after weight loss. Still, future research is needed to further explore its capabilities (2).
Forskolin also helps increase muscle growth by optimizing testosterone levels. It's a 2-in-1 that helps you lose fat, get a lean body, and increase muscle mass.
Forslean is a more potent version of Coleus Forskholii. It's far more effective because it contains more of the active component forskolin.
Forslean is a patented formula that shifts body composition from fat to lean muscle. According to Burn Lab, it has been shown to be safe, well-tolerated and effective in multiple clinical trials.
Learn more about the benefits and side effects of Coleus Forskohlii by watching this video below.
3. Cayenne Pepper Extract (Capsimax) - Thermogenic Fat Burner, Appetite Suppressant
Cayenne pepper has active ingredients called capsaicinoids. It's what makes cayenne pepper have such great fat-burning results.
It increases body temperature which helps with burning calories faster. This process is called thermogenic fat loss.
Cayenne pepper extract also works as a natural appetite suppressant. It can help prevent feelings of hunger and keep you on track with your diet or fasted training.
Another benefit of capsaicin is that it has metabolism effects without needing stimulants. It also doesn't have related side effects like an increased heart rate and blood pressure.
Burn Lab went and made a more concentrated form of capsaicin and called it, Capsimax. They took it one step further and designed Capsimax to release into your body when it reaches the lower intestine.
This helps prevent negative side effects like an upset stomach or gastric issues.
4. Black Pepper Extract (BioPerine) - Optimizes Process, Boosts Effectiveness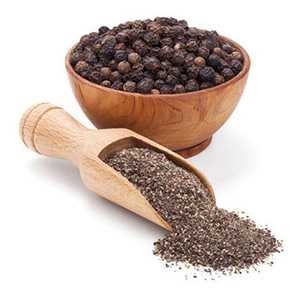 Black pepper extract has a special active ingredient called piperine. Its role is to assist with weight control.
The nutrient ensures that thermogenesis is working in top form, nutrient absorption is enhanced, and prevents new fat cells from being formed.
Once again, Burn Lab created an intense concentrated version of piperine and named it BioPerine.
Normally, raw black pepper has anywhere from 3-9% of piperine. BioPerine contains a whopping 95% of piperine.
What Are The Benefits of Burn Lab Pro Fat Burner?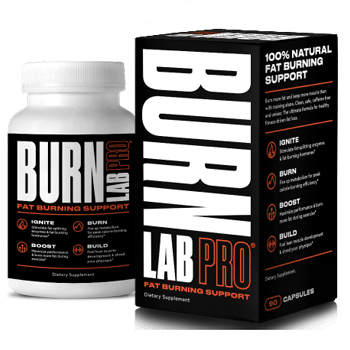 The Burn Lab Pro Fat Burner is a high-quality supplement designed to promote fat loss without losing muscle. You can potentially get the following results from using it:
Decrease feelings of hunger - This fat burner can help you stay on track with your diet by using natural appetite suppressants. It's an effective way to avoid snacking and getting too many calories.
Fast and effective results - You can burn fat fast when you use this product properly. All while growing lean muscle.
No stimulants - This is caffeine-free. You no longer have to be concerned if the caffeine will affect your sleep cycle.
Other Things to Consider

Recommendation to Get the Best Results
For best results, take 2-4 capsules 15 minutes prior to training. This gives the supplement adequate time to absorb into your body to help your workout and recovery.
Burn Lab Pro Fat Burner has a serving size of 2 Plantcaps which means 1 bottle can last for 2-4 weeks depending on how many you take.
Can I Use This Without Even Exercising?
The company suggests taking this product combined with fasted training. You should consult with a doctor on if this is a good option for you. Regardless, you don't need to fast to take this, but you may not get the full results if you choose that option.
Can I Stack This Fat Burner With Other Supplements?
Burn Lab Pro Fat Burner was created with the idea that you can add other powerful supplements. You can combine several of their other products for enhanced performance.
Some recommendations include Whole-Food Multi, Energy, BCAA, Pre-Workout, or Post-Workout. Take a look and see what will help your fitness goals the best.
Who's Using It?
If you are unsure whether or not to buy or try Burn Lab Pro out, consider who is using it.
Former UFC bantamweight fighter Aljamain Sterling also known as, "Funk Master", has been consistently using this in addition to his diet and training in order to make weight for his upcoming fight on March 6th, 2021.
Does Burn Lab Pro Fat Burner Have Side Effects?

As long as you only take the appropriate amount, there shouldn't be any side effects. Burn Lab Pro Fat Burner hardly has any side effects since their formulas are designed to prevent increased heart rate or blood pressure.
There's also no sleeplessness from stimulants because it contains no caffeine. However, this also means that you won't be getting a boost of energy when using this product.
If you do experience any side effects, try out other top-performing fat burner products:
Where Can I Purchase Burn Lab Pro Fat Burner?
You can only purchase this online at their website. The good news is that this means you won't be tricked into buying a cheap knock-off or a used product. They even offer free worldwide shipping on qualified orders.
Even though it's a slightly expensive product, you definitely pay for the assurance of a top-performing fat burner. Burn Lab is so confident that you will like their products, they offer a 60-day money-back guarantee.
What Are People Saying About It?
It's hard to find a Burn Lab Pro Fat Burner review that doesn't rave about it. Like my clients, they found great results with a product that made them feel good. Check out these reviews and why they liked it so much.
In our opinion, this is the best fat burner on the market right now for preserving muscle mass while you train in a caloric deficit. There's no waste here, no dead weight or bogus ingredients. Side effects are not a major concern. On top of everything, the price of . Burn Lab Pro Fat Burner is very reasonable. All in all, we're looking at a truly great fat burner here!
- Live Magazine

Other resources you can read:
Burn Lab Pro Fat Burner Worth Buying?
Burn Lab Pro Fat Burner is a great choice for weight loss. It contains natural and vegan substances that are specifically proven to help with burning fat faster.
Combining this with an appropriate diet and exercise can have great results as it did for my clients.
It also supports all weight control programs that include healthy diet and regular exercise. It is customized, however, to optimize the fat-loss and muscle gain results of fasted training.
It is also designed to be safe for long-term daily use without the need for cycling. It achieves this by using pure, potent ingredients that are dosed appropriately and in line with clinical research.
The advanced nutrient forms they created are top of the line, and you won't find many others of the same quality.
Burn Lab Pro Fat Burner
We Recommend
Helps you lose fat while keeping muscle
Enhanced calorie burning during exercise
Stimulant-Free
Non-GMO, Vegan-Friendly, Soy-Free
Get the BEST PRICE until the end of May
Click For Best Price
About the author