It shouldn't come as a surprise to my regular readers that I always encourage buying organic, as much as your budget allows.
But even in the organic plant protein powder market, there can be some significant differences in quality.
You also have to factor in that you need the right amino content to achieve your health, fitness, and weight loss goals.
The big question for Ora Organic is whether it ticks all the right boxes for vegan athletes. So, we've put it to the test, and in this review, we got some surprising results you don't want to miss.
What Is Ora Organic Protein Powder?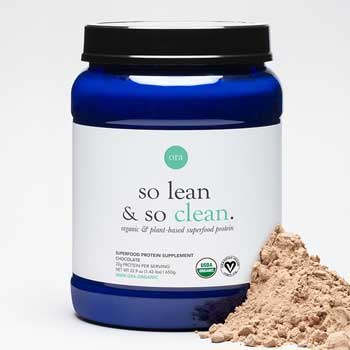 Ora Organic Plant-Based Protein Powder is a sports nutrition supplement that aims to provide the complete amino acid profile along with some superfood nutrients and digestive enzymes.
Ora Organic vegan powder makes it unlike most other protein powders, which, even when they are organic, don't necessarily provide more benefits than those you get from clean protein.
From a digestive perspective, this vegan protein powder also aims to help athletes to digest the increased protein intake and superfoods with some added digestive enzymes.
Even for those of you that don't tend to suffer from bloating, this could speed up your recovery process just that little bit.
​It is also great for breastfeeding moms. Let's take a closer look.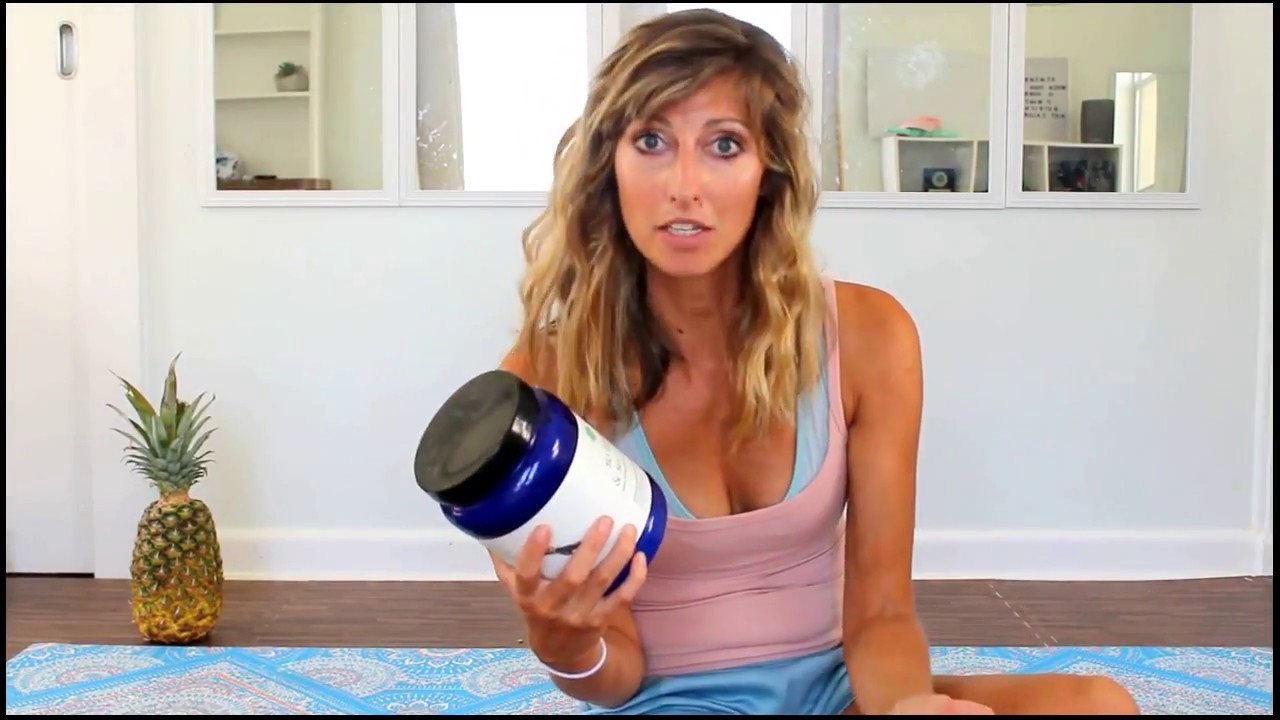 What Is The Nutritional Content Of Ora Organic?
The first thing we did while assessing the Ora Organic vegan protein powder was to check out the nutritional label. And this is a practice you should get into yourself.
The reason is that you could be buying a product with the best possible ingredients, but still end up with too much fat or carbs per serving. And that could just end up messing with your diet.
So, what did we find out with Ora Organic?
Protein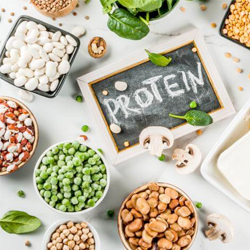 The blend chosen by Ora Organic is pea protein and rice protein, and there is a very good reason for doing this.
By combining these protein sources, you don't only get something that is easily digested.
More importantly, it's the best combination to provide you with all the essential and non-essential amino acids.
Fat
It does contain 3 grams of fat, but keep in mind that only 0.5 grams are from saturated fat. That may make it a very healthy option for all kinds of dieters.
Minerals
You'll find a small amount of calcium and sodium, which may play a role in muscle function and hydration [1]. However, the main mineral to highlight is a good dose of iron.
​Carbohydrates:
With a total of 5 grams of carbs, this did raise an eyebrow initially. However, none of them are from sugar, and almost 2 grams come from fiber, so no real concerns there.
​Calories:
A standard scoop will give you 130 calories, which seems to be perfectly normal for a protein shake.
​What Are The Benefits?
Taking protein supplements, in general, may have certain benefits for your metabolism, weight management, and muscle recovery. However, I don't want to review the obvious reasons, but rather focus on some unique benefits.
Free From Common Allergens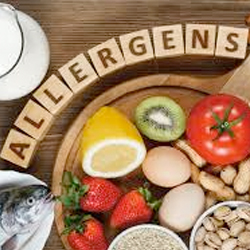 Being gluten-free, soy-free, non-GMO, and dairy-free may make this a suitable solution for many folks who have some allergies or intolerances. These are far more common than you may think.
Clean Source Of Protein
Superfood protein powders sourced from organic pea protein, as well as rice, are considered to be among the cleanest, meaning they are free from pesticides and hormones that could be common in other types.
Superfood Blend For Health Boosts
​For me, the standout feature is the added superfood blend. We'll get into some of the ingredients shortly, but the aim of these is to try and help with overall health, wellbeing, and even some possible detox effects.
Does Ora Organic Protein Powder Have Side Effects?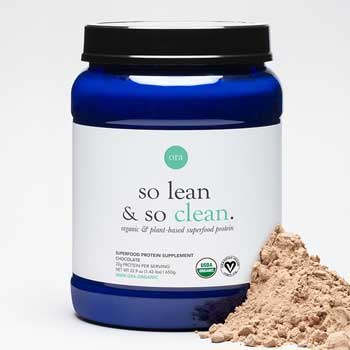 Ora Organic Protein Powder only has some very rare side effects that are mainly due to some food allergies. It does contain a long list of superfoods, which are generally safe.
But I did see a couple of review comments where someone had mentioned an allergic reaction from Ora Organic protein powder.
Another possible reason that you may have a reaction is if you take very large doses in one go. This could lead to an upset stomach, cramps, and bloating.
The best thing you could do is try out a small dose first and then gradually increase the dose of your Ora protein over a few days.
Does It Contain Other Ingredients Than Protein?
​I already hinted at the fact that this is not just ordinary organic rice and pea protein powder. Here's what else to expect and what it might do.
Turmeric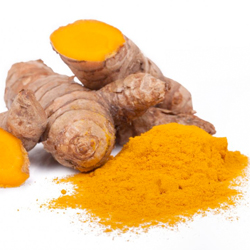 This spice is very common in Asian cooking, and in extract-form has been shown to have thermogenic effects on your metabolism [2].
For anyone with cutting or weight loss goals, this may be a convincing factor.
​You can read our article on the best turmeric supplements too.
​Broccoli
Don't worry; you won't notice that strong bitter taste (even as a longtime vegan, it's one green I still don't like). It's a good source of fiber, vitamins, and antioxidants that may help to detox your body [3].
Blueberries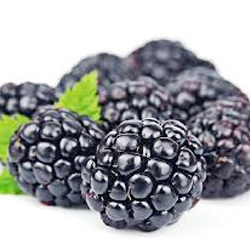 Supposedly one of the most antioxidant-rich fruits, blueberries, may also provide a good dose of many important vitamins [4]. While I get plenty in my morning smoothie, I'm happy to get an extra boost later in the day.
Blackberries
Some studies have shown that the specific combination of vitamins A, C, and K that is found in blackberries may help with mental focus and concentration [5]. This may help you at work and with family life.
Sacha Inchi
This has become quite popular in health food stores, and many dietitians recommend adding these seeds to food on a regular basis. The benefits are claimed to be a reduction in belly fat, which would be a rather common fitness goal [6].
Sacha inchi contains 17 times the omega-3 oil content of salmon, as well as all eight essential amino acids.

- ​Julie R. Thompson, ​Taste Senior Editor, HuffPost
Sprouted Quinoa
The main benefit of this concentrated extract is the fiber that it provides. This could be one of the reasons that quite a lot of users comment about how easy Ora Organic is on the stomach.
Organic Monk Fruit Extract
I often hear folks complain about these sweeteners and would agree that when overused, they may be overpowering. But in this supplement, I have found that it's subtle and actually makes it quite an enjoyable shake. Ora Organic also contains organic brown rice syrup and organic stevia extract as added sweeteners.
Who Is It Most Suitable For?
We had a bit of a discussion on this here at the office, and we all agreed that this was one of the vegan protein powders we would recommend for weight loss and moderate-intensity physical training.
As a performance athlete, you may still benefit from the superfoods, but it has a relatively low amount of protein per serving.
​How Much Is It And Where Can You Buy It?
Ora Organic is priced competitively. With its clean content and all organic ingredients, you'll get the most value for your money.
You can get the 650g tub for the standard price, but you could save even more by setting up a subscription where each tub could cost you lower.
Just make sure you order it directly with the manufacturer as there are too many fake and counterfeit supplements online.
FAQs

Does Ora Organic Work for Weight Loss?
Yes, Ora Organic plant-based protein powder is a suitable solution for anyone with weight loss goals. Many studies have shown that a high-protein diet, along with certain superfoods, may stimulate metabolic rates and fat burning processes.
When Is the Best Time to Take Ora Organic Powder?
The best time to take Ora Organic plant based protein powder is within 30 minutes of completing an exercise routine. On rest days, you could still aim for a health boost from the superfoods by having the shake as a morning snack.
​​Should You Try Adding It To Your Diet?
Of all the organic vegan protein powder options, Ora Organic is possibly one of the best choices to support weight loss goals and to get an overall health boost.
The blend of rice and pea protein provides the complete amino acid range, which may also make it suitable as a post-workout recovery shake. Ora Organic contains no artificial ingredients, mixes well with water or plant-based milk, and you can always add in some chocolate flavor to really make it pop.
Place your order today, and then make sure to report back to us on social media how it worked out for you.
Ora Organic Protein
We Recommend
Great source of antioxidants
​​Clean Source Of Protein
​Superfood Blend For Health Boosts
Get the BEST PRICE until end of May
Click For Best Price
About the author