Finding a fat-burning supplement that uses all-natural ingredients, is vegan, and actually works is almost like finding a needle in a haystack. Why?
Well, the majority of supplements depend on hype rather than genuine results, and I've spent a long time trying to find one that can effectively bolster your metabolism during the cutting phase.
Many fat burners promise to help you lose weight with a lot of bold claims, but when it comes down to it, they're filled with loads of rubbish that do very little.
So how does Nutraleaf's vegan fat burner supplement hold up to a more critical review?
Read on and find out.
What Is NutraLeaf?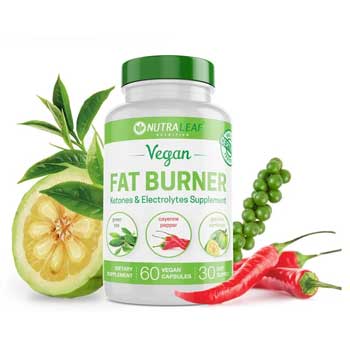 NutraLeaf is a vegan company based out of California. Their mission statement is to create products and supplements using natural ingredients that don't disappoint when it comes to flavor.
Founded in 2015, the company has already built a rock-solid reputation for products that perform. Their customers love them, and their rivals hate them.
But what is it exactly that makes them so unique? Let's take a closer look at the label on their bottle and find out.
Other fat burners we recommend:
What Is In NutraLeaf Ingredients?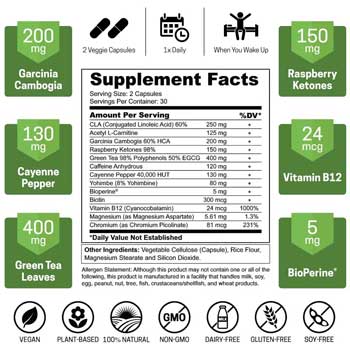 There are six natural ingredients that are of real interest:
Raspberry ketones - Who knew that eating raspberries could prevent gaining extra pounds? That's right, the scientists did! Research has proven that raspberry ketones can aid in lipolysis and fatty acids oxidation, making unexpected increases in adipose tissue volume less likely to happen. [6]
BioPerine is a trademarked compound derived from back peppercorns and is said to enhance the bioavailability of all the other included ingredients. [7]
PROS
A completely transparent ingredient list
Plant-based ingredients with proven scientific effect
Easy to use with only two capsules to be taken at once on a daily basis
Easy to swallow vegan capsules
CONS
It is advised that you take a 1-2 week break after 2 months of use
Contains caffeine, which is a stimulant
Many of the ingredients cause side effects
Side Effects

The product can cause an upset stomach or a case of the jitters. The company recommends you start with only one pill until you feel comfortable taking two capsules per day.
For some people, even a tiny amount of caffeine found in green tea leaves or the stimulating effect of the yohimbine can be a bit too much, resulting in headaches, sleeplessness, or jitters.
It goes without saying, but if you experience any adverse effects, you can try other fat burners like PrimeShred, but it's best to speak to a doctor immediately.
Other alternatives you can try:
User Reviews
The user reviews are overwhelmingly positive, praising the product for the measurable effect on appetite suppression, as well as the increase in energy levels.
"I'm in love with the Vegan Fat Burner! After just two weeks of using, I noticed I now have tons of energy without feeling all jittery. It also helps me better regulate my cravings. This is the first weight loss supplement I've taken that actually works." - Christy W
However, not all reviews are praises for NutraLeaf. Most of the negative feedback come from the stimulant ingredients, green tea and yohimbine, which typically cause sleep issues, as reported by this user:
"Although I did lose a few pounds, but gosh it really messed up my sleep cycle! At first I wasn't sure if it the culprit was indeed the pill but 2 days after I stopped taking it, I was back to my good old self. It's a NO from me." - Liz M.
FAQs
Is Nutraleaf Thermogenic?
Yes, NutraLeaf has fat-burning qualities that are proven to be thermogenic. This means that the product can boost your core temperature and help turn burned body fat into energy.
Is Nutraleaf Fat Burner the Best for Fat Burning?
NutraLeaf contains some of the most reliable fat burning ingredients. It is considered one of the best fat burners on the market due to its reliance on scientific research and transparency when it comes to choosing the key components.
Does Nutraleaf Fat Burner help to burn belly fat fast?
NutraLeaf will help to melt belly fat fast if taken as intended. It's not a magic pill and is designed to aid in shedding pounds when used alongside regular exercise and a healthy diet.
Does NutraLeaf Really Work?
NutraLeaf can support your body to burn fat more effectively. It features several plant-based ingredients like yohimbine, raspberry ketones, and capsaicin, which have proven weight loss properties.
However, the stimulating effect of this fat burner may cause some undesirable results, such as sleep pattern interruption and crashes or jitters. If you're sensitive to caffeine, you might want to skip this.
But if you're comfortable with caffeine without the side effects, you can check out PhenQ instead. Many of my clients use PhenQ and I love that it doesn't cause any unwanted side effects because it has just the right amount of stimulant without causing caffeine crash.
Have you tried NutraLeaf? How was your experience with it?
Other users have also found it effective for fat loss. The images here speak for themselves: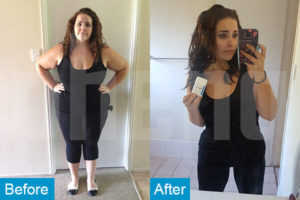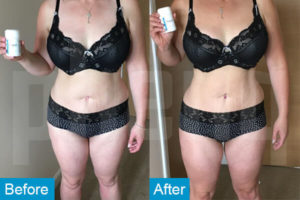 PhenQ
Our #1 Recommendation
Burns fat and replaces the body's lost electrolytes
Contains effective fat burning ingredients such as green tea leaves and cayenne peppers
No hidden ingredients and fillers
Ideal for losing fat while building lean muscle
Get 20% off using code: SALE20 until the end of May
Click For Best Price
About the author