Quality supplement brands with great nutrition value and an appealing price tag seem hard to come by these days. Not only is there a whole slew of brands available on today's market, but most of them don't live up to their customers' expectations.
The Now Organic Spirulina Powder is another superfoods supplement that claims to offer a wide range of health benefits. But is it truly worth it?
In our Now Organic Spirulina Powder review, we will examine this supplement from Now Foods more closely. Hopefully, we will unearth what health benefits it offers, whether its ingredients are up to scratch, maybe dish out some advice, and find out what's the public opinion about the product.
Let's get cracking!
What Is Now Organic Spirulina Powder?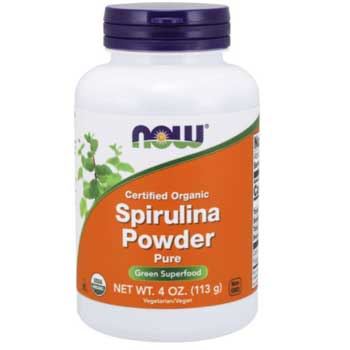 Now Foods is a family-owned company that is based in Bloomingdale, Illinois. They have been creating health food products since 1968.
This spirulina supplement is certified organic and non-GMO, offering a nutrient rich superfood that will help plug any nutritional gaps when added to your favourite smoothies.
It has been GMP Quality Assured, which means that every aspect of the manufacturing process has been thoroughly examined.
This product is also kosher, halal, sugar free and suitable for both vegans and vegetarians.
List of Ingredients

This product is made from a single ingredient; spirulina, which is a good source of vitamin A and vitamin B 12. It is also full of naturally occurring GLA (gamma linolenic acid), chlorophyll, amino acids, cell salts, fatty acid and trace elements.
The proven benefits of spirulina include:
How Does Now Organic Spirulina Powder Taste?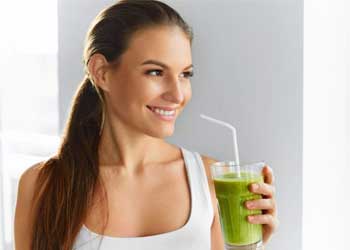 Most people will not like the taste of this product. The taste of spirulina has been described as drinking seawater, or a mouthful of lake water.
It has a green and earthy taste, with a tinge of sulfuric acid.
Most will mix spirulina into another organic drink or smoothie to make it more palatable.
You may also want to consider mixing it with water and lemon juice to create a sweet and zesty flavor.
PROS
Natural nutrient profile that will increase your beta carotene levels (vitamin A) and vitamin B12
Certified organic
Affordable cost per serving
Virtually no saturated or trans fat present
CONS
Horrible taste
Low in protein with only 2 grams per serving
Very little dietary fiber
Potential Side Effects

Spirulina is generally considered safe to use, although some users do experience nausea, insomnia and headaches.
There are a few more severe side effects you should be made aware of:
If you do encounter any side effects you may wish to discontinue use. You may also want to speak to a doctor.
There is little risk of encountering any allergens as this product is not manufactured with yeast, wheat, gluten, soy, milk, egg, fish, shellfish or tree nut ingredients.
Where To Buy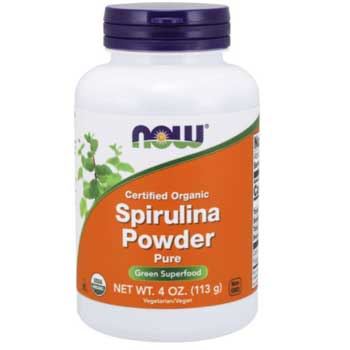 This product is available to buy from a variety of online health food stores.
You can also buy it directly from Now Foods, which lists 3 different sizes. These include a 4 oz, 1 lb, and a 4 lb tub.
There is FREE shipping available on both the Now Foods website and prominent e-commerce sites, although you have to spend over half a Benjamin to be able to take advantage of this on their website.
You may be disappointed to learn that while there is a return policy, it only applies to unopened items.
Once an item has been opened it cannot be returned.
User Reviews

The user reviews for this product are quite mixed. Those that did were impressed with both the nutritional content and the price that this is being offered at.
"I like to use spirulina because of its nutritional value. I may not be a lab technician or nutritionist, but I feel great after taking my dose. Buying a 4 pound container of Now Foods spirulina is a bit too much for me so I opt for a 1lb option instead. Quite cost-effective, too!

- sara15
"High quality, low price. That's how you want it. With Now Foods, this wish came true. I've heard complaints about the taste, but I don't mind it personally. There's no hint of fishiness, but fresh mowed grass instead, which is not all that bad. Kudos!"

- Sinbadsmom
The negative comments were mostly regarding the taste and smell of the supplement.
"I'm very disappointed. The taste is awful, the smell is unpleasant, I feel like I'm owning a cattle ranch. If I wanted one, I could just go down the road where I live and find one. No, thanks!"

- L.M.L. Wilson
"I love spirulina products. I can eat pretty much anything, but this was a challenge. Why? I guess it depends on where you buy your supplements. The ones I got came from China and they don't seem to uphold the same safety standards as the US. I have been a big fan of Now Foods but I will be more cautious when making my purchase."

- Kindle Customer
FAQs
How To Take Now Organic Spirulina?
For best results you should mix 1 level teaspoon of Now Organic Spirulina with either water, fruit or a vegetable juice.
Is Now Foods Organic Spirulina Suitable For Vegans?
Yes, Now Foods powder is suitable for vegans. There are no animal-based ingredients to be found in this supplement.
Can Now Organic Spirulina Powder Be Used As A Meal Replacement?
You should not use Now Foods powder as a meal replacement.
While it contains many different vitamins and minerals, a supplement like this cannot replace a healthy meal.
Where Is Now Foods Spirulina Grown?
It is not clear where Now Foods Spirulina is grown.
According to the manufacturer it does not matter where its ingredients come from as they are rigorously checked before they are used in the various supplements that Now Foods manufacture.
Should You Buy Now Organic Spirulina Powder?
There are certainly some perks to buying this supplement from Now Foods. For instance, it can increase the number of certain nutrients, and will certainly improve your overall health. It is also quite affordable too.
Unfortunately, there are a few issues that prevent us from recommending it to you.
A major issue is the taste, which will take some getting used to, although it might be okay if you add to any smoothies that you make.
There is also very little protein in each serving, and virtually no fiber. This means it is unsuitable for use as a meal substitute.
Our suggestion would be to look at Organifi Green Juice.
It is a much better option, with more vitamins and minerals as well as trace elements available. It may be a bit costly compared to Now Foods, but it tastes delicious and there's a money-back guarantee available, which is always a tell-tale sign that the company has faith in both its supplements and users.
Organifi Green Juice
Our #1 Recommendation
Convenient Source of Nutrition
Boosts Immunity
Decreased Stress Levels
Detoxification
Overall Health Improvement
Click For Best Price
About the author