The ketogenic diet has its benefits, but the transition period in particular is exhausting work. Wouldn't it be great if you could just enter that state of ketosis without any of the strict food restrictions?
Well, that's what Nobi Nutrition claims to accomplish with its magic ketones supplement and fat burner for women.
Having a cynic's soul and a sharp eye for marketing hype, I decided to dive a little deeper into these bold claims and review them without mercy. Here are the performance results:
What Is Nobi Nutrition Premium Fat Burner For Women?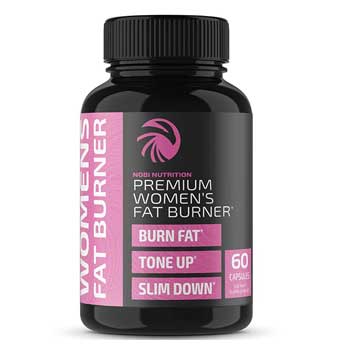 The company itself is relatively new to the supplements industry, and so there's limited information on them as a brand.
The product makes a few significant claims, though, which we'll look at below.
Boosts Metabolism
The keto diet has a significant effect on your metabolic rate and can help the body to burn fat and lose weight. But the research into whether you can use BHB supplements to boost your body's ketones is still in its infancy.
You should also be careful about taking too many supplements, thus limiting your body's natural ability to produce ketones.
Formulated For Women
This claim I take particular issue with, I see no way in which this product is specially formulated for women. Admittedly, the ingredients (which we'll look at further in a second) are hidden mostly behind a proprietary blend.
The only thing I can see on the label is that it implies it is a female-focused formula with the lack of caffeine. If you want to take this BHB supplement without knowing what's actually in the bottle, be my guest.
On a side note, if you want to buy some good fat burner for your stronger half, PrimeShred or PhenGold are some of the best options available on the market.
Ingredients Breakdown
Two products go by almost the same name. They are entirely different in their content, function, and suitability for vegan followers.
Let's look at them both under closer inspection.

The vegan supplement gets rid of the gelatine casing but goes further than that in delivering a completely different formula than the non-vegan variant. It focuses on natural and familiar ingredients.
Raspberry Ketones
African Mango
Green Tea Extract
Caffeine Anhydrous
Kelp
Grape Seed Extract
The first thing I have to note is that raspberry ketones have nothing to do with ketosis [1]. So this being marketed as a vegan variant of their ketosis focused supplement is confusing at best, a sham at worst.
The exact proportions of some of the most proven and beneficial ingredients such as the apple cider vinegar [2] and the caffeine anhydrous [3] are hidden behind a proprietary blend. The exact reasoning behind the product being suited for "women only" is unclear, especially since it still relies on caffeine as its chief stimulant.
PROS
All-natural and vegan ingredients
Convenient to use with only 2 capsules needed a day
Suppresses appetite and boosts metabolism to aid in weight loss
CONS
Has no proven link to ketosis weight loss as its non-vegan variant does
No indication as to how exactly it is tailored for women
No ingredients of particular proven scientific efficacy
Any Side Effects?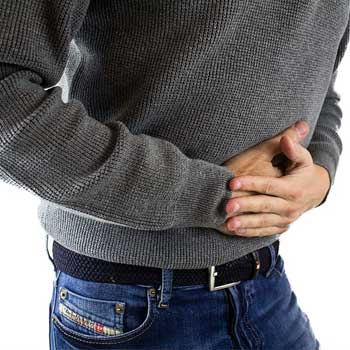 No, there are no known side effects to taking Nobi Nutrition Women's Fat Burner, and it is generally regarded as safe to use.
This is true for both the vegan and non-vegan variant.
However, you should be aware of the possibility of nausea, constipation, or diarrhea nonetheless.
The upset stomach isn't caused by the BHB (the main ingredient on the non-vegan variant) or the ketones themselves, but the minerals the compound is attached to.
Other Fat Burners You Can Check out:
Where Can I Buy?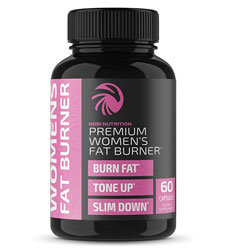 Nobi Nutrition Premium Fat Burner and Vegan Fat Burner are both available on the company's website and other online retailers.
They frequently offer deals, specials, and discounts and you can make savings for each bulk purchase.
They also offer a 100% money-back guarantee, although clicking on the link for more information on the exact details brought up very few specifics.
The website, in general, is a little basic.
Nobi Nutrition Premium Fat Burner Reviews

The customer reviews for both Nobi Women's Fat Burner products are largely positive.
"Within the first week, I lost about 11 lbs - and 4-5 of those lbs are all thanks to the pills. They are an effective appetite suppressant and they certainly do make me poop more. Considering I'm not eating carbs and I eat a lot of vegetables, that could be happening automatically."  -Natalia Minson
There seems to be a similar story for the Nobi Vegan Premium Fat Burner.
"Teriffic product! I'm not that keen on using fat burners since they tend to make me feel nauseous and hyper. But when I gained a few pounds, I decided to do some research and was happy with my decision." - SheyRod
On the other hand, one of the Nobi Nutrition Premium Fat Burner customer reviews found that the pills induced a terrible state of anxiety and panic.
"I gotta say, I started getting more and more nervous, which has directly affected my levels of stress and anxiety. At first, I had no idea why was that happening to me. This new and unusual state of mind has got me feeling sickly, and I realized the only thing new in my life was the pills themselves. I stopped using right away and after a couple of days a dark cloud lifted - the old cheerful me was back!" - Ig140

While over on the Nobi Nutrition Premium Vegan Fat Burner page we find a possible explanation for the overwhelmingly positive customer reviews. It couldn't be said the same with Happy.
"This product sucks. Appetite suppresant? I don't think so. It did absolutely nothing to decrease my appetite. I only bought this because of all the 5 star reviews. Don't waste your money on this junk. It DOES NOT WORK!" -Happy In Brooklyn
FAQs
Does Nobi Nutrition Women's Fat Burner work?
Yes, as an appetite suppression product, there is evidence Nobi Nutrition Women's Fat Burner can work. There is also some evidence that certain ingredients may boost your metabolic rate. However, there are other products on the market with much stronger ingredients and proof of efficacy.
Is Nobi Nutrition Women's Fat Burner the best fat burner?
Is Nobi Nutrition Women's Fat Burner safe?
Yes, Nobi Nutrition's Fat Burner is safe for use for weight loss. It primarily acts as a hunger suppressant and none of the ingredients used are cause for any major concern.
How Do You Take Nobi Nutrition Women's Fat Burner?
You take Nobi Nutrition Fat Burner in the form of a capsule. Swallow it dry or with water half an hour before a meal.
What Is The Recommended Dosage For Nobi Nutrition Women's Fat Burner?
The recommended dose for Nobi Nutrition's Fat Burner is two capsules per day. However, it is recommended you start with only one per day and gradually work your way up.
Should You Buy Nobi Nutrition Fat Burner?
If you want my succinct and honest opinion, no, you should not buy these diet pills if you are looking for a thermogenic fat loss supplement.
There is no such thing as a magic pill or perfect diet pills that aid weight loss through appetite suppression and increased metabolic rate. When it comes to those two specific effects, there is too little science and proof behind the ingredients included in these products.
A better product in that respect would be Leanbean, which boasts more science to back up its claims.
Nobi Nutrition claims to be specifically formulated for women, but again, I see no evidence as to how exactly.
If you do want a product with a proven reputation and effect that is specifically designed for a woman's body, then you should check out Leanbean.
Other users have also found it effective for fat loss. The images here speak for themselves: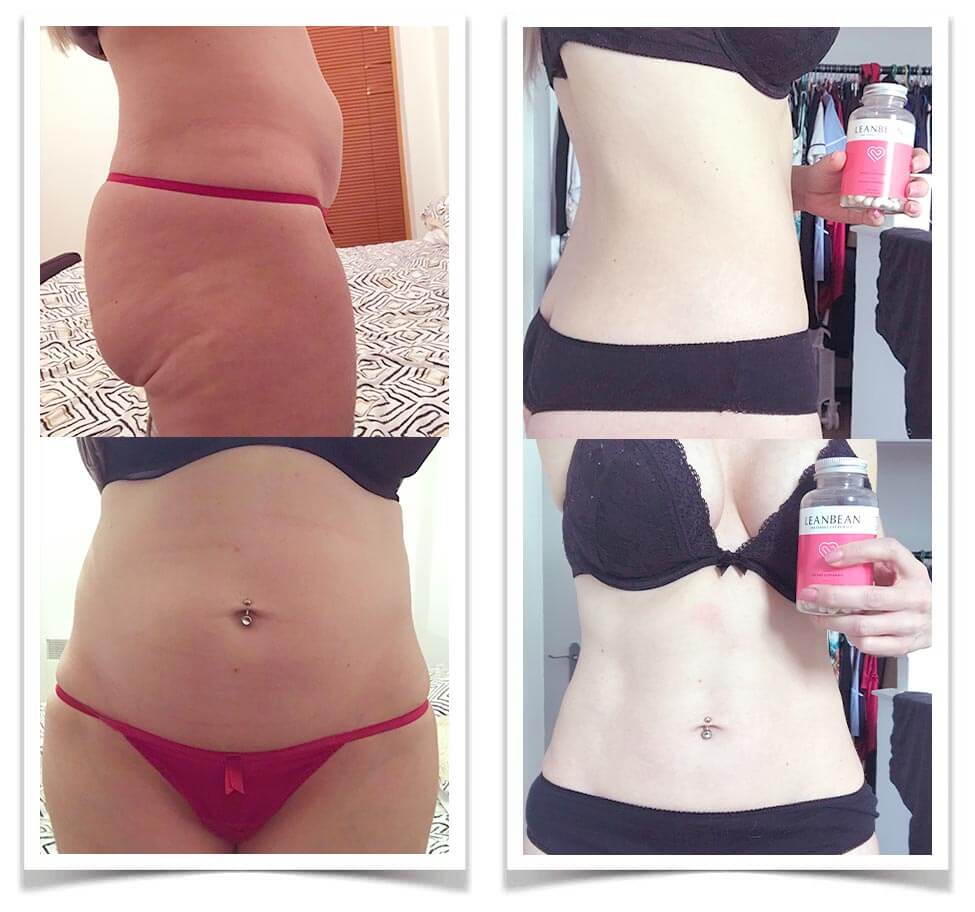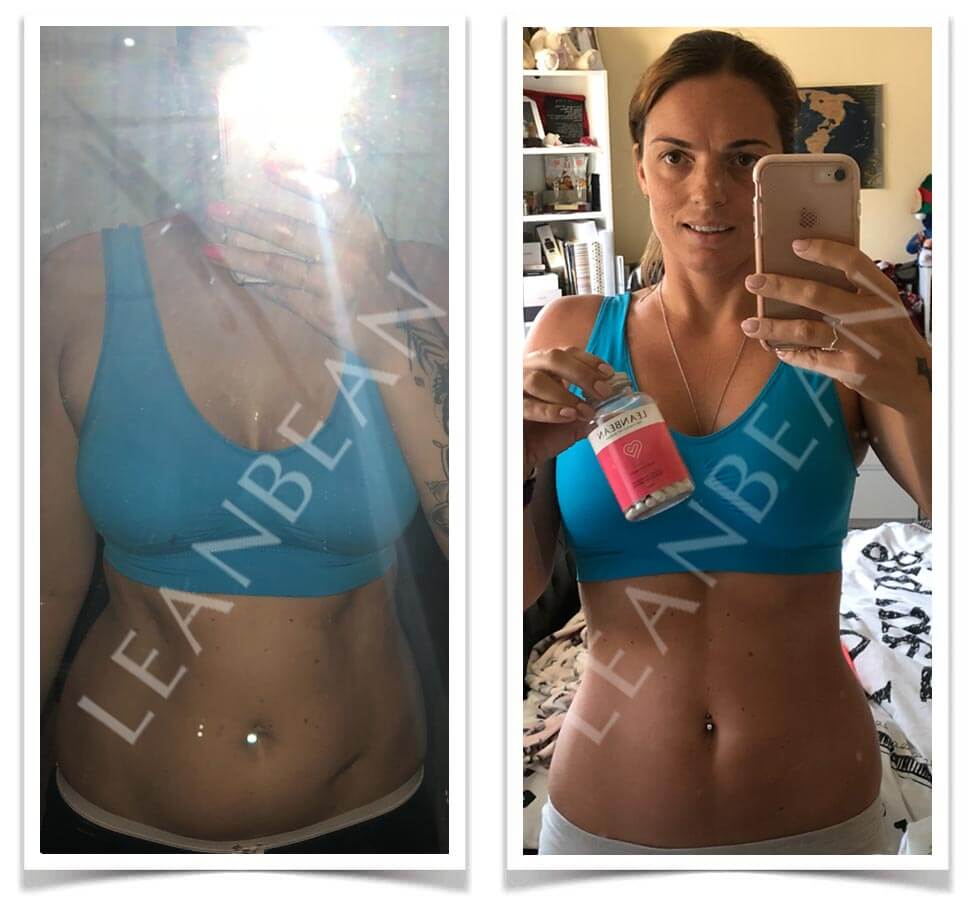 LeanBean for Women
Our #1 Recommendation
Made by Ultimate Life a company who is a respected leader in the field
The supplement formula is specially designed for a woman's body
Clear and targeted marketing
Uses natural ingredients
Get the BEST PRICE until the end May
Click For Best Price
About the author