Green Vibrance is a super greens supplement and grass juice powder created with the intention of improving the overall health of its customers.
The product claims to support the 4 foundations of health; nutrition, circulation, digestion, and immunity.
In our Green Vibrance Review, we will look to see if this product actually offers any real benefit, while providing you with the advice needed to make a decision to buy or not.
What Is Green Vibrance?
Vibrant Health Green Vibrance is a best-selling grass juice powder manufactured by a Connecticut-based supplement company that has been creating good quality supplements since 1992.
When taken daily, the green drink may improve your overall health, helping your body to prevent any disease. This is because the nutritional and probiotic content of the green and fruit powder will help:
Aid the digestion of your food and the absorption of nutrients
Circulate the nutrients to every cell of your body
Ensure your immune system works as it should. Ensuring sustained energy production, liver support, and more efficient bodily functions.
Vibrant Health Green Vibrance is intended to be used by pretty much anyone, whether you are a man or a woman, if you are pregnant, or if you are a professional athlete. If you want to experience optimal health, then this product may help.
This is especially useful to take if you are on a plant-based diet.
In this Green Vibrance Review, we will talk about the ingredients, its pros, and cons, and if it is the best green juice powder there is.
Read on to see our full review.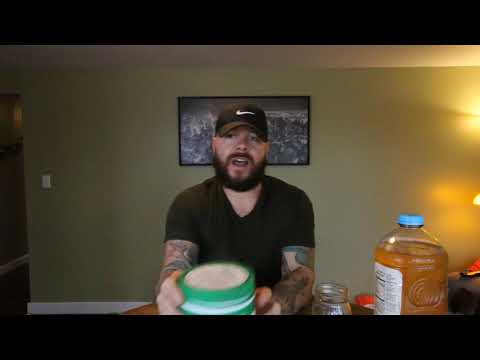 Green Powder alternatives you can check out:
Green Vibrance Ingredients

Our Green Vibrance review reveals that this green supplement provides numerous ingredients including certified organic cereals, organic plant powder, root powder extracts, and probiotics.
Some of the more effective plant-based ingredients include barley, oat, and wheatgrass, as well as spirulina, chlorella, sprouts, and beetroot.
Barley Grass - This is a green superfood that absorbs numerous nutrients from the ground. It provides a natural source of potassium for liver support, as well as folic acid, b-complex vitamins, and Vitamin C. Research has found it to be a good source of antioxidants, plus contains nutrients enzymes such as chlorophyll that helps rid your body of toxins while acting as a natural antidepressant [1].
Oat Grass - This green superfood is a good source of beta-carotene, folic acid, plant protein, and fiber. When processed the antioxidants polyphenols and tricin are released. These antioxidants can be used to improve heart health and can help relieve stress, menopause, and the common cold [2].
Wheat Grass - Another powerful superfood that is rich in chlorophyll. It also provides silica, an organismal compound shown to have restorative effects on the skin, organs, and hair [3].
The wheatgrass used as Green Vibrance ingredients has been harvested from mature plants. There is a bigger range of anti-inflammatory benefits, plus it will help fight free radicals, which may help reduce the number of carcinogens in your body.
These organic cereals form the basis of this supplement, however, there are also a good number of plant nutrients found too. It is these plant nutrients that contribute to a solid macrobiotic diet.
A macrobiotic diet will help with your circulation and aid with the absorption of the other ingredients [4].
One scoop of Vibrant Health Green Vibrance provides you with 25 billion probiotics - much more than most green powders. Besides a day supply of 25 billion probiotics, one scoop also contains 40 calories, 2 grams of protein, 7 grams of carbs, 2 grams of fiber, and half a gram of fat.
I also like the fact that this green drink is gluten-free, plant-based, and non-GMO.
What Does Green Vibrance Do?
You would use a greens product like this if you wanted to increase the number of micronutrients your body consumes.
This product is made from a high number of whole plant foods based on the paleolithic (paleo) diet, ensuring you get a daily boost of antioxidants and probiotics.
While it would be nice to be able to get all of these nutrients from your diet. It would be difficult to get all of these nutrients from food alone, especially those on a plant-based or vegan diet. Therefore, a green drink product that can boost your intake makes life so much easier.
Benefits And Highlights Of Green Vibrance
Green juice powders like Green Vibrance generally offer so many benefits. However, our review reveals that Vibrant Health, the manufacturer of Green Vibrance has chosen to focus on 4 benefits in particular. These are:
Nutrition

Digestion

Circulation

Immunity
When looking at the nutritional content of this product, it is clear that it contains more vitamins and minerals than many of its competitors.
You get a whopping 250% of the RDI of vitamin D3, 80% of your vitamin C content, 70% of your selenium, 60% of vitamin K, and 40% of Vitamin B12 per serving of this product.
There are those who eat plenty of fruit and vegetables sometimes found to be deficient in certain nutrients.
However, by taking Green Vibrance, you're making sure you are getting enough vitamins and minerals that are vital for good health and may help aid your circulation.
Most green powders reviews would tell you that they provide dietary fiber that can aid with any digestive problems. The 25 billion probiotics found in each serving can also help with these issues, too.
Common healthy strains of probiotics found in this product include Lactobacillus, Bifidobacterium, and Streptococcus. These live in your intestine and help to reduce diarrhea or the symptoms of IBS (irritable bowel syndrome) [5].
Probiotics are also good for both your immune system and heart health. The vitamins found in this green product, such as vitamin E, vitamin C, vitamin A, and iron, have also been shown to boost your immunity [6].
The antioxidant power of these green powders should not be underestimated, as it can provide protection against cell damage caused by free radicals. This can help lower the risk of developing chronic conditions such as heart disease [7].
Other benefits you may experience when using servings of green products like this include improved cognitive function, due to the phosphatidylcholine content found in the ingredient lecithin [8], support for your liver thanks to some of the ingredients included per serving, and better bone health.
Better bone health is achieved thanks to the bioavailable boron and plant calcium found in Vibrant Health's greens product. Vitamin D, which is also found in each serving, has also been found to support bone health [9].
Potential Shortfalls Of Green Vibrance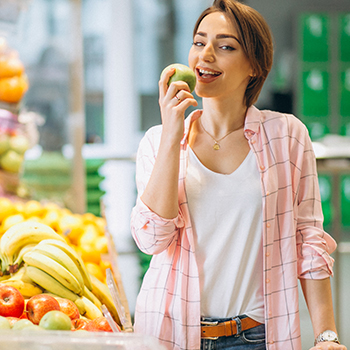 There have been articles raising concerns about the amount of arsenic present in Green Vibrance, but let me tell you that these articles are misinformed.
Green Vibrance does contain arsenic, but it is inorganic arsenic that is also found in all fresh foods.
Your body has evolved over thousands of years and has learned how to deal with substances such as arsenic. In this case, it is excreted rapidly from your body.
Vibrant Health, the manufacturer of Green Vibrance, screens all of its products for heavy metals and works hard to remove as much as possible during the manufacturing process.
The only potential shortfall of Green Vibrance is that some varieties of this green drink product contain Vanifolia™ in natural vanilla powder.
One scoop contains trace amounts of milk and soy, making this green superfood unsuitable for anyone who is allergic to these two ingredients. It also means that it is not as vegan as I'd like.
PROS
Increase energy without interrupting your sleep cycle
Most beneficial for overall well-being
Uses matcha instead of regular green tea leaves
Organic and best quality green tea extract from Japan
CONS
Users report the horrible taste
Some varieties may contain milk and soy
What Do People Think of it?
Green Vibrance reviews from customers seem to be overwhelmingly positive with statements such as:
This is my one-stop health package. It's got all the necessary vitamins and some great additions like Probiotics and Adaptogens. I highly recommend this product. My wife and I take it every day and I can feel a noticeable difference on my body and mind.

- Judd H., Verified Buyer
Most negative reviews of Green Vibrance mention its taste:
All jokes aside, the taste of this is truly awful!!! I am convinced that some patience and a daily dose of Green Vibrance would break even the hardest terrorists...If you deserve penitence for your sins or are a masochist, this is definitely the product for you. Enjoy!

- J, Amazon Buyer
Things To Consider Before Buying A Superfood Powder
Its claims need to be backed up by science.
Many supplements make big claims that cannot be backed up with proof. You should always look to see what research has been done on the individual ingredients, plus the supplement itself, especially as it may cause side effects. It couldn't help one but wonder: Is it as effective as claimed?
Does it contain enough of these vital ingredients?
Just because two supplements contain similar ingredients does not necessarily mean that similar benefits will be experienced. If one product has more of each ingredient then this will be the better option. Always look to see what doses are available before you choose.
The supplement should contain a range of phytonutrients.
Superfoods contain phytonutrients, or phytochemicals that offer various health benefits. It is important to choose supplements that contain various superfoods, rather than a single superfood to provide a range of vitamins and minerals.
Does it contain standardized herbs?
Herbal extracts are more effective than dried whole herbs as only the medicinal part of the plant has been used. When choosing supplements look for those that use standardized herbs, as they will be able to guarantee the number of active compounds present.
FAQs

Does Green Vibrance Help You Lose Weight?
Greens powder like Green Vibrance may help you lose weight. It contains ingredients that contain fiber and protein, both of which will help your weight loss efforts.
Fiber and protein can both increase satiety [10][11], therefore will help you feel fuller for longer.
Also, the ingredients found in Green Vibrance may help improve your gut health, which will reduce the chronic inflammation that causes weight gain [12].
Is Green Vibrance FDA Approved?
Green Vibrance is not FDA approved. This is because, despite claims to the contrary, they do not approve of dietary supplements.
According to the Dietary Supplement Health and Education Act of 1994 [13], dietary supplements do not need approval from the FDA to market their products. It is the company's responsibility to ensure the products are safe and that the claimed benefits are accurate.
How Often Should I Take Green Vibrance?
For more effective results, you should make sure to take Green Vibrance once daily. Mixing one slightly rounded scoop into 8 ounces of water, or into your favorite drink.
The recommended time of day to take this greens supplement is half an hour after a light breakfast.
If needed you are allowed to take more than one dose a day.
How Does Green Vibrance Taste?
Like most green powder, Green Vibrance does not taste great. It has a grassy and peppery aftertaste.
Choosing orange juice instead of water may help consuming it easier to bear.
Should You Buy Green Vibrance?
When looking at green superfood supplements like Vibrant Health Green Vibrance, transparency is incredibly important.
You need to know exactly what it contains, so you can see how effective the supplement will be.
Green Vibrance lists all its components in detail, and with this, we're also able to conclude that some variants may contain traces of dairy, which is not vegan-approved. The arsenic content is also off-putting for some.
If you are looking to optimize your health and are looking for a product that offers good value with all the health benefits of vegan green juice, I recommend you check out Organifi Green Juice.
It's what I personally use and some of my clients can vouch for its health effects as well.
What do you think about our Green Vibrance review? Got any experience with the product you want to share? Let us know in the comments below.
ORGANIFI GREEN JUICE
Our #1 Recommendation
Packed with 12 amazing superfoods
USDA Certified Organic
Nutrients are readily available for absorption
Taste great and is very smooth
Click For Best Price
About the author