Using a thermogenic fat burner can speed up your weight loss by increasing the number of calories you can burn per day.
Burn XT is a weight loss supplement that makes some bold claims, but can it deliver?
Our Burn XT review will look more closely at what ingredients are found in each capsule, whether it is safe to use, and finally whether we would recommend this product or not.
What Is Burn XT?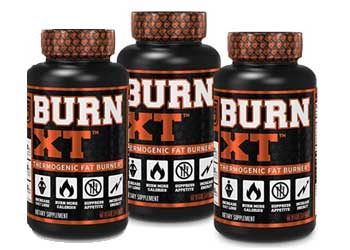 Burn XT is a thermogenic fat burner made for both men and women that is manufactured by Jacked Factory.
It claims to burn fat whilst simultaneously helping to maintain muscle mass.
Burn XT works by increasing your metabolic rate. This helps to burn extra calories.
If you are looking to lose weight and lower your body fat percentage, then it is essential that you are able to burn more calories than you consume.
Other Good Fat Burner Alternatives:
Ingredients Breakdown

It is pleasing to see that Burn-XT Thermogenic Fat Burner has a label, with not only the ingredients used but also their dosages, too. Many of its competitors will avoid showing this information.
Often hiding behind terms such as "proprietary blend".
When this term is used, the manufacturer is able to list the ingredients without going into detail about the dosages. The problem with this is that it is impossible to know if the ingredients available are potent enough to work their benefits.
Burn XT contains 5 main ingredients that include:
1 - Acetyl L-Carnitine (700 mg per serving)
The first ingredient found in this supplement is a naturally occurring amino acid. It is used to help transport the fatty acids into your cells, which are then burnt as energy.
There is research available that shows Acetyl L-Carnitine can help with sports performance, which is why it has become popular amongst athletes. Most famously by Olympian Mo Farah [1].
L-Carnitine has been shown to offer various benefits:
2 - Green Tea Leaf Extract (450 mg)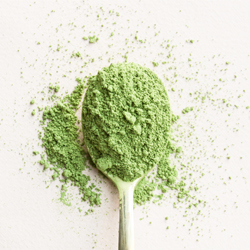 Green tea leaf extract is proven to offer various weight loss and health benefits, this is due to it containing numerous nutrients and antioxidants.
One of the more powerful compounds found in green tea is epigallocatechin gallate or EGCG. This particular compound has been found to contain medicinal qualities [7].
Research has found that consuming green tea can increase fat oxidation [8], which is the process where fatty acids are broken down.
When the fatty tissue is broken down, it will subsequently be used for energy [9], then ultimately lead to weight loss.
Green tea extract is also a source of caffeine, which is listed as a separate ingredient of this fat burner.
3 - Caffeine Anhydrous (270 mg)
Caffeine anhydrous is also present in Burn XT. It is a natural stimulant found in some of the most popular thermogenic fat burners.
Stimulants like this are proven to boost your metabolism [10], which will result in extra calories being burnt, weight loss, and a reduction in body fat, too.
This increase in your metabolism will also ensure you experience an energy boost and help you with your weight loss goals [11].
4 - Capsimax Cayenne Pepper Fruit Extract (50 mg)
Capsimax originates from cayenne pepper fruit extract, and it is this compound that gives peppers that spicy kick.
This ingredient causes a process called thermogenesis to occur within your body.
When this occurs your internal body temperature will increase, along with your metabolic rate.
Resulting in an increase in calories and fat being burnt [12]. Ultimately resulting in weight loss occurring.
Capsimax has also been shown to help relieve pain [13].
5 - Bioperine Black Pepper (5 mg)
Bioperine originates from black pepper. This ingredient offers very few weight loss benefits. However, it has been shown to increase the bioavailability of other ingredients [14].
In simple terms, it ensures the other ingredients of the fat burner are absorbed efficiently. This makes them more effective at their own jobs.
PROS
Jacked Factory is a reputable manufacturer and most Burn supplements from the company are well-received by consumers
​Burn XT contains natural ingredients that are backed by science
​Customer reviews are excellent overall
​Suitable for both vegetarians and vegans
Effective fat burning for both men and women
cGMP certified
CONS
This thermogenic fat burner has high caffeine content
Won't be suitable for anyone with sensitivity to stimulants
Can be expensive if you follow the dosage instructions of 4 capsules per day (if it's your first time taking the supplement, then one capsule per day should be fine)
Possible Side Effects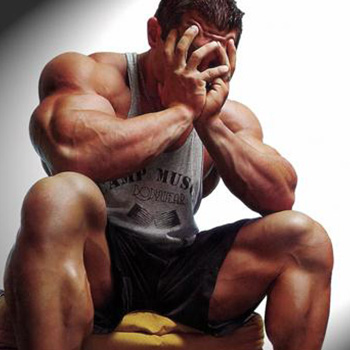 Jacked Factory Burn XT fat burner is made in a state-of-the-art cGMP facility.
The company claims that the standard Burn supplement formula is one of the purest, safest, and made from the highest quality ingredients.
Taken at face value, you would be impressed when reading a statement like this, however, looking at the Burn XT ingredients, there is a real risk of encountering side effects.
The biggest issue with a thermogenic fat burner is its reliance on stimulants like caffeine.
​Caffeine is often found in fat burners and has proven benefits. It also has various issues that you should be made aware of.
These side effects include:
​Anxiety
​Tremors
Headaches
Heart palpitations
Insomnia
Check out other fat burners alternatives like Phen375, or read the Leanbean and Powher comparison.
Too much caffeine should be avoided, and if you are sensitive to this ingredient, then you really should be avoiding it.
The other ingredients found in Burn XT are not free of problems either.
L-Carnitine has been shown to cause issues such as diarrhea, nausea, stomach pain, and vomiting amongst others. Green tea has been shown to cause headaches, nervousness, sleep problems, vomiting, diarrhea, while capsicum may bleeding, a local burning sensation, skin irritation, coughing, and flushing.
Finally, Bioperine has been linked with skin rash, sleep disorders, confusion, appetite suppression, and depression.
Of course, not everyone will encounter these side effects. If you are not sensitive to any of these ingredients and stick to the recommended doses, you should be fine.
But on the other hand, if you're heavy on side effects, we recommend trying out PrimeShred fat burner.
Where To Buy Burn XT?

You can purchase Burn XT on the official Jacked Factory website. A bottle of 30 fat burning capsules costing $29.99.
It is also available in other retailers online for the same price. Amazon has a subscription service for Jacked Factory products, which could save you money in the long run.
If you intend on giving this supplement a chance, you might as well use this service, as there are no additional fees, and you can cancel your subscription at any time.
Note that the price mentioned may change without prior notice.
Check Current Price on Burn XT here.
Burn XT Reviews

Over 60% of Burn XT reviews on Amazon are positive, with statements such as:
I commend the product's efficiency the most. I took the before and after pictures with only a 6-day gap between and I began noticing changes on my body! This stuff's made of gold! Definitely will order more. ​​​

- Sierra, Amazon buyer
Kudos! I have been using Burn XT for a few days, and I have already dropped 4 pounds. The reason I purchased it is because I was looking for a fat burner that will give me that extra oomph during my workkouts. I wound up choosing this one because it had a lot of great reviews, and don't regret that decision.

- Kitty, Amazon Buyer
However, there are also some negative customer reviews with some worrying experiences:
​I didn't take long for me to suffer profuse sweating and a quiet but present feeling of nausea. This is my first week of using and I hate it already. Am I able to return the product? Wouldn't want to lose $30. ​​​

- Jo, Amazon buyer
​I normally give a week for any pills to work. Burn XT made me extremely sick, uncomfortable, and nauseated. I don't think this is an appetite suppressant. What's the point of losing your appetite if you are just going to feel horrible inside? I think this product should be banned. In fact, one day, I was driving from work and haven't noticed I started driving the other way until another car approached me. That's when I lost it. Of all the lousy products I used, this one definitely takes the cake.

- DD Corpus, Amazon buyer
While some reviews look like users consider Burn XT as one of the best fat burners there is, there are also a few that were disappointed with this supplement.
FAQs
To use Burn XT, you will need to take 2 capsules in the morning with water as soon as you wake. After 5-6 hours pass you are allowed to take another 2 capsules.
Burn XT is not dangerous if you follow the instructions, and if you are not sensitive to caffeine, or any of its other ingredients.
Too much caffeine can cause numerous side effects so never exceed the stated dosage.
You should always check with your doctor before starting to use any new product or supplement.
​​Does Burn XT Make You Poop?
No, Burn-XT should not make you poop, or at least disturb your regular bowel movement in any way. You may experience some changes in your regular movement, but as long as you're not allergic or reactive to any of its ingredients, then this product won't make you poop.
​​​Is There A Money Back Guarantee For Burn XT?
There is no money-back guarantee as such for Burn XT. Their Amazon listing states that they guarantee your satisfaction, stating the following:
We stand behind Burn-XT and guarantee your satisfaction. If for any reason at all you aren't completely satisfied with your results from this fat-burner we will work to resolve your concern.
​While this sounds like there is a guarantee, I am not entirely convinced. It would be better if the guarantee was written down so that we can see for ourselves what they mean by this statement.
Do We Recommend Buying Burn XT?
Burn XT from Jacked Factory is a solid effort and using it will likely aid your weight loss and fat loss efforts.
Our review of this thermogenic fat burner shows that it contains an effective dose of various fat-burning ingredients to help you lose weight. Each one has been chosen to increase fat loss and provide you with an energy boost.
The problem with this product and other diet pills or fat burners like this is that they rely too heavily on stimulants, which increases the risk of developing various issues.
Our suggestion would be to opt for PhenQ instead. It contains safe ingredients that are scientifically proven to burn fat and suppress appetite -- something that Burn XT sadly misses.
Having ingredients that can suppress appetite will reduce food cravings, and ensure you lose weight as fewer calories are consumed. And the clinically safe ingredients are less likely to cause any side effects as well.
We hope this review cleared out your questions about this product. And remember that your weight loss goal should be coupled with a healthy diet and regular exercise!
Other users have also found it effective for fat loss. The images here speak for themselves: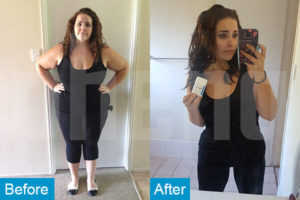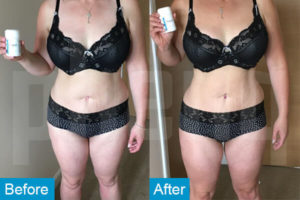 PhenQ
Our #1 Recommendation
Burns fat and replaces the body's lost electrolytes
Contains effective fat burning ingredients such as green tea leaves and cayenne peppers
No hidden ingredients and fillers
Ideal for losing fat while building lean muscle
Get 20% off using code: SALE20 until the end of May
Click For Best Price
About the author