If you want some cooking inspiration for vegan meals, there is plenty of it on YouTube.
You have a huge variety of free videos and amazing vegan cooking shows over there to choose from. And let's face it, it can be a bit overwhelming.
If you don't know where to start with all of this content, let us guide you. In this post, you can find the 10 most popular vegan cooking shows on YouTube that we recommend.
Whether you want to watch a channel about vegan junk food, healthy vegan food, raw vegan food, or you want something just in between, we've got you covered.
Warning: all of these can make you extremely hungry and can be really addictive too! You'll want to make all the recipes!
The 10 Most Popular YouTube Vegan Cooking Shows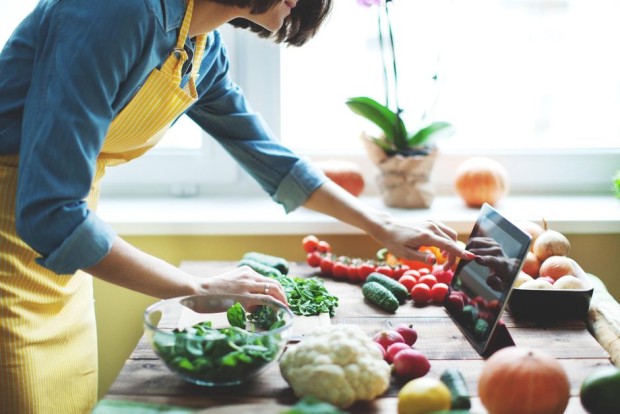 1. Cheap Lazy Vegan
The title of this channel says it all, to be honest. If you're lazy and you want to cook delicious vegan food with cheap ingredients, this is the perfect channel for you.
In fact, most people want these kind of recipes, which explains the success of this channel. This channel now has 765k subscribers.
Not only can you find great recipes here, but also mukbangs, what I eat in a day videos, challenges, vlogs, vegan beauty, vegan talks, vegan reviews and hauls, and so much more! There's something for everyone on this YouTube channel, and she posts really regularly.
The other great thing about this channel is that it's not just about the recipes but also about veganism in general, and the lifestyle of the YouTuber, Rose.
Rose is from South Korea and now lives in Canada. She shows her viewers that being vegan doesn't have to be difficult or expensive.
So if you want delicious cheap recipes that don't take much time, and you don't necessarily have a lot of cooking skills, try this channel out.
There's a reason why it's our number one YouTube vegan cooking show recommendation.
2. The Happy Pear
Let's move on to the Happy Pear. This YouTube channel features a dynamic Irish duo, Steve and Dave. In fact, they're twins, and their videos are hilarious to watch.
This duo exists since 2004, and since then, they have launched four cafes, four cookbooks, 40 products, online courses, a farm, a roastery, and so much more!
Their overall goal is to help people eat more veg, so more people can lead a healthier and happier lifestyle. The vegan twins also want to show you that vegan cooking doesn't have to be intimidating or difficult.
Their journey is amazing, and their vegan recipes are mouthwatering. If you don't believe us, check for yourself.
I believe that their YouTube videos are even better than their cookbooks because you can see them interact in person. The twins start all their videos with "Yo dudes" and their energy is truly contagious.
And, if that wasn't enough, their recipes will also make you smile. They have all kinds of vegan recipes from different cuisine types as well as vlogs and health hacks, and challenges.
3. Deliciously Ella
I have a lot of books from Deliciously Ella and also love her YouTube channel. If you want healthy vegan recipes and want to transition into a healthier diet and lifestyle, you should definitely check this channel out.
Ella Woodward is a British food writer and also an entrepreneur. She wrote a lot of cookbooks and has her own food business, Deliciously Ella. You can find her products in the UK supermarkets. She even has her own cafe in London. And, she has a YouTube channel.
Over there, you can find all kinds of healthy, nutritious, and delicious recipes, as well as some yoga videos. There are some recipes from her cookbooks but also other recipes too, and they're all presented by Ella herself.
If you need a bit more well-being in your life, that's definitely the YouTube channel for you. Plus, her videos are really high-quality, the shots and the montages are very professional. In fact, from this list, it's probably the one with the most professional videos.
So if you want beautiful food shots with slow-motions, close-ups, and more food shots that are mouth-watering, this is the channel to check out.
Ella hasn't posted a video in two years, but she has so many amazing videos out there that we had to include her in our list.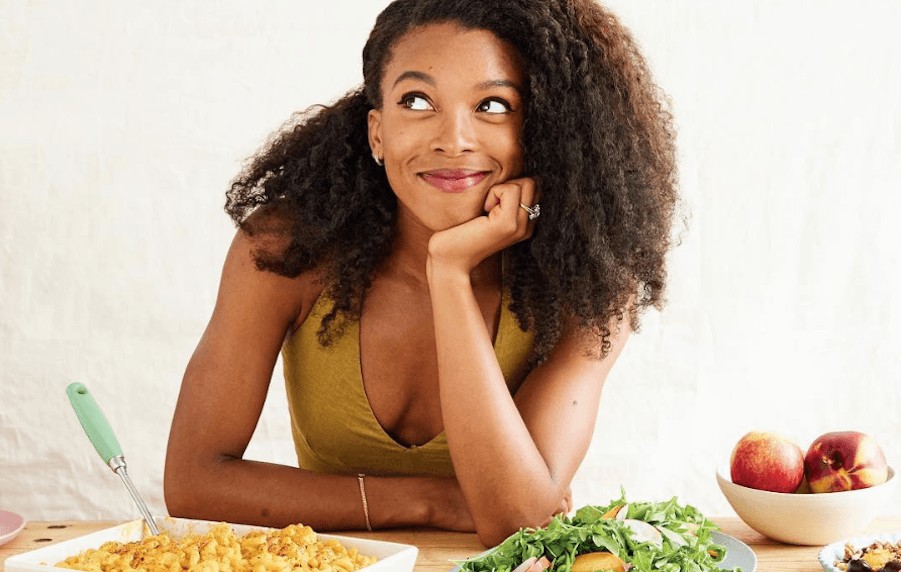 4. Sweet Potato Soul
If you want everyday vegan recipes, try out the Sweet Potato Soul channel. And no, it's not only sweet potato recipes, unlike what you might think from the channel's name.
This cooking channel gives you great meal ideas, as well as vegan lifestyle content, vegan pregnancy, vegan beauty, veganism 101, 'real life' videos, what I eat in a day, and so much more!
Jenné, the creator of this channel, gives you great recipes that are both vegan and healthy. Her aim is to show her viewers that it's not hard to be a vegan or lead a vegan lifestyle.
So if you're new to veganism or just want to know more about the topic, you should definitely check her channel out and try out her creative recipes!
Whether you want Buddha bowls, sweet treats, sweet potato recipes, holiday vegan recipes, or other everyday vegan meals, you will find everything on this vegan cooking show's YouTube channel.
5. Bosh
If you want easy, quick, and healthy recipes in a fun setting, you should definitely check the BOSH.TV YouTube vegan cooking show.
This vegan show is presented by a quirky and funny British duo, Henry and Ian. Their mission is to make the world eat more plants and to make an impact on the climate.
They have five cookbooks by now, have some of their products in UK supermarkets, and have their own YouTube channel, which we recommend you watch.
If you're not sure how to make your favorite dishes, both vegan and healthy, then this channel will definitely help you.
You can find here breakfast foods, speedy recipes, holiday recipes, side dishes, showstoppers, drinks, desserts, and so much more!
This vegan cooking show even has a "living on the veg" series. Only for the name, it's worth watching. It also gives you an idea about the tone of these videos.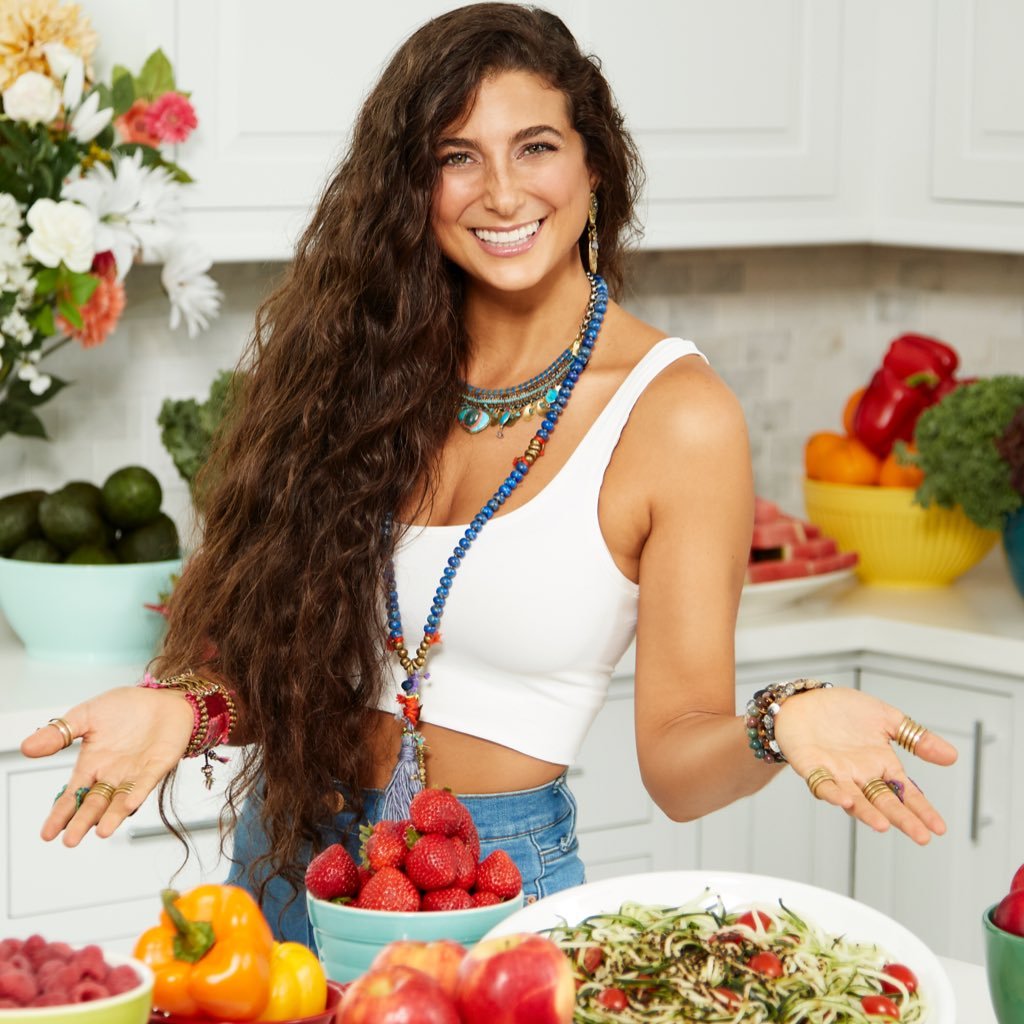 6. Fully Raw Kristina
Raw vegan cooking shows can be hard to find, so we found you one. Fully Raw Kristina is a great cooking channel that gives you healthy raw vegan recipe ideas.
Kristina, the creator, and the host, has a very positive and light energy, which has a comforting effect on you while you watch her videos.
What I like about her is that she takes mainstream recipes that you can't believe you can make vegan. On top of that, she makes them raw. For example, her raw jelly donuts with coconut icing are amazing.
Here are a few mind-blowing sweet recipes she makes and shows on her YouTube channel: snickerdoodle cookies, raw strawberry shortcake, and raw vegan rainbow cake.
If you prefer savory recipes, there are plenty of yummy recipes on the channel too, such as raw vegan lasagna and raw vegan pad thai.
Of course, if you want traditional healthy staple raw recipes such as green juice, zoodles, smoothie bowls, and wraps, you can find it all on the Fully Raw Kristina vegan cooking show on YouTube.
Raw food doesn't have to be boring or not satisfying, and this channel proves it all. You'll be amazed at all the raw vegan meals you can make. Your friends won't even believe it's vegan or raw!
7. Avant-Garde Vegan
If you want to elevate your vegan food game, check out the Avant-Garde Vegan cooking show.
This channel has 1.39 million subscribers, and that's not surprising. Gaz, the creator of this vegan cooking show, aka "avant-garde vegan", is a trained chef who makes vegan versions of your favorite classic comfort foods. He also has three cookbooks that are very inspirational.
You can also find outdoor cooking videos, gluten-free recipes, high protein meals, 15 minutes meals as well as cooking challenges on this YouTube cooking channel.
There are also festive recipes over there, and all of the vegan meals are organized in seasons and episodes. It's definitely binge-worthy!
The videos on this channel are beautifully edited, and the recipes look even better! So if you want beautiful cinematography and chef-quality meals that are easy to make (and who wouldn't?), check this vegan cooking show on YouTube.
8. Madeleine Olivia
If you want more than a vegan cooking show channel and also want to follow a channel for the YouTuber's personality and lifestyle, and not just the recipes, try the Madeleine Olivia channel.
This YouTuber makes lifestyle videos and makes Instagram-worthy recipes. She also aims to show her audience that being vegan doesn't mean that it's expensive.
Madeleine Olivia also gives you suggestions for minimalistic living and is a zero-waste advocate. She even wrote a book about it!
So if you want some inspiration to lead a more sustainable minimalist life with low to zero waste, check out her channel.
Her recipes are very inspirational yet attainable, and the YouTuber is not afraid to show what she realistically eats on a busy week or when she feels lazy.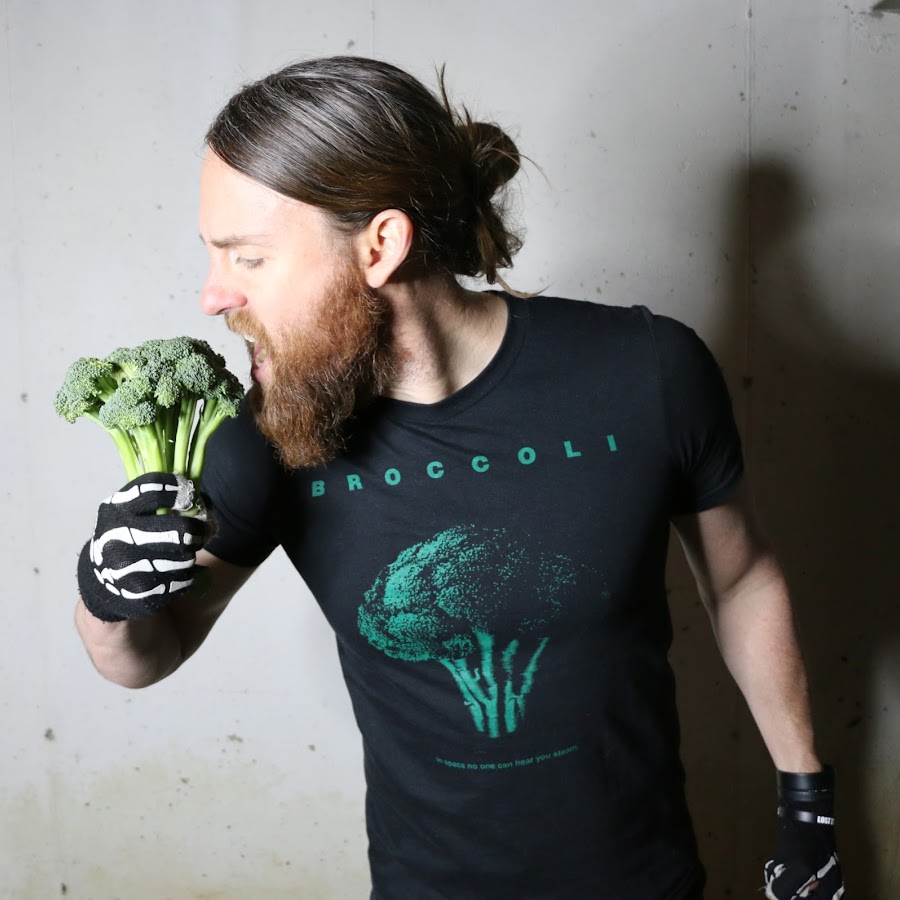 9. The Vegan Zombie
If you want a creative vegan cooking show that doesn't feel like a cooking show, check out the Vegan Zombie channel.
This cooking show pretends it's set during a zombie apocalypse. Yes, you read that right, and yes, we're still talking about vegan cooking shows.
This channel won't be for everyone because it's really niche, but it's really creative.
Chris Cooney, the YouTuber who's the creator, producer, editor, and director of this vegan cooking show, makes all kinds of videos from vegan challenges, vlogs, and vegan recipes.
And all of these are supposedly set in a zombie apocalypse. Just for that, you've got to check out this channel. It's truly one of a kind. He also has a cookbook, The Vegan Zombie: Cook And Survive.
The recipes look delicious but be aware that it's mostly junk and comfort food. If you're looking for both savory and sweet vegan comfort food recipes, that's great. You should definitely check this cooking show out and try out the recipes.
Otherwise, there are healthier vegan cooking channels out there. Just check our other recommendations above!
10. Honey LaBronx
If you want a different type of cooking show, check out the Honey LaBronx YouTube channel. If you don't know who that is, that's the vegan drag queen from Ru Paul's Drag Race TV show.
So if you want a themed vegan cooking show on YouTube that breaks the mold, this is the one for you.
This is a really funny show that is sure to leave you with an impression. The show is very extra, just like Honey LaBronx!
Guest appearances are very regular in this show, so you'll definitely be entertained. The recipes on this channel also look delicious, and you can find all types of recipes, from healthier ones to less healthy recipes.
If that wasn't enough, the host also has a podcast, the Big Fat Vegan Radio, and is an LGBTQ+ advocate. Throughout her videos, she talks about social justice, animal rights, veganism, and so many more causes for which she is an advocate.
Honey's charming personality, guests, and recipes are a clear hit, which you shouldn't miss!
Conclusion
Whether you want a healthy vegan cooking show, a vegan lifestyle channel and cooking show, vegan health and cooking tips, a raw vegan cooking show, a vegan junk food cooking show, or a funny vegan cooking show, we've got it all covered for you.
In our recommendations, you can find the 10 best vegan cooking shows on YouTube. They all come in different styles, and we love them all.
Hopefully, you will love them too, and you'll be inspired to make delicious vegan recipes!
About the author