Plant-based eating isn't just a bunch of salads. In fact, it can be some of the most inspired and experimental meals you'll ever try.
In this list of the best vegetarian cookbooks, we'll help you to cook everything from sweet potato to deep south comfort food. And it's all meat-free.
Our Top Vegeterian Cookbooks
1 - The Wicked Healthy Cookbook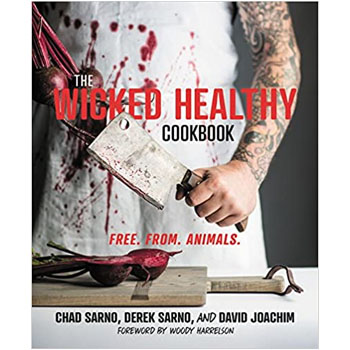 It's clear from the cover that this book is out to settle some scores.
Cleaver in hand, they're out to prove that being plant based doesn't mean boring and certainly doesn't mean missing out on flavor. They aim for every recipe to be 80% healthy and 20% wicked.
This is the stuff of food legend, and recipes like the cauliflower ribs or sloppy BBQ jackfruit sliders will have even the most stubborn carnivore salivating for more.
The book gives helpful tips for general kitchen improvement as well as specific recipes, and I can honestly say it's made me a better cook, as well as a very happy gourmand.
PROS
Easy to prepare meals
Diverse range of dishes
Great beginner vegan recipes that will also work well for more experienced cooks
Great for veggies/omnivores looking to transition
CONS
​It feels like it could be condensed down a little
2 - Vegan: The Cookbook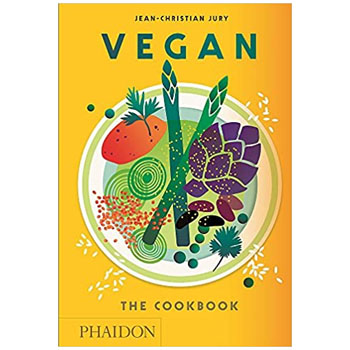 Many would consider this the bible of vegan cooking. This extensive tome of vegan cuisine was put together under the Phaidon publisher and is their first cookbook for plant-based eaters.
It is filled with easy to follow recipes and beautiful photography.
The recipes themselves feature healthy and seasonal ingredients from all around the world, and if you like to travel globally from the comfort of your kitchen, then this is the book for you.
The index is a great place to start, and I find myself returning time and time again, slowly making my way around the world.
3 - Sweet Potato Soul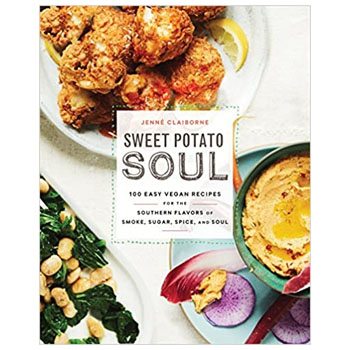 If you've never been to the south, you might not know what soul food is, but these vegetarian recipes are happy to introduce you to true southern hospitality.
I have to include this in my list of best vegetarian cookbooks because I honestly come back and cook myself a little something from it on an almost weekly basis.
Author Jenne Claiborne thought she would have to give up the southern comfort food she was raised on when she decided to go plant-based.
Still, instead, she spent her time perfecting a vegetarian cookbook filled with inventive twists and better-than-the-original soul food true to its roots.
4 - Love Real Food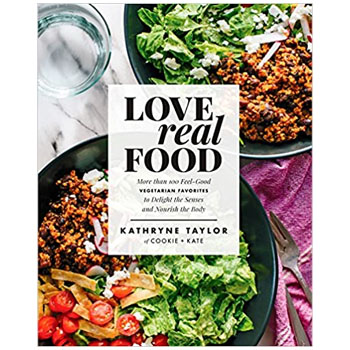 This is vegetarian cooking that focuses on the motto set by the blog that founded it "celebrating whole foods." Kathryne Taylor has a particular talent for making a recipe that is as delicious as it is nutritious, and these vegetarian recipes are two spoonfuls of both.
"Enjoyable and usable with the high-quality content and recipes I'm used to from her blog. A good cookbook to buy for your bookshelves, especially if you're looking for plant-based or vegetarian recipes."

- Meg, writer at Mostlybalanced.com
If you're looking to lose weight or just eat a little healthier, these recipes are perfect for teaching you that it doesn't mean you have to lose out on flavor.
Whether breakfast, lunch, dinner, or dessert, there are hundreds of exciting recipes to try out.
5 - The Oh She Glows Cookbook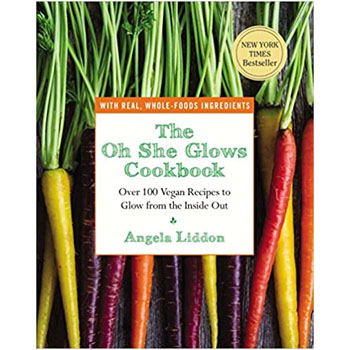 If you haven't visited the Oh She Glows website or even tried cooking one or two of the recipes there, where have you been?
Angela Liddon's cookbook, inspired by the incredibly popular blog has been getting 5-star reviews since it came out back in 2014.
This is one of those cookbooks that quickly becomes a little battered by the bookmarks and folded corner pages as you fill it with favorites.
Angela cooks decadently and with a lot of passion, and her vegan recipes stick in the memory for you and anyone you share them with.
6 - The Ultimate Vegan BBQ Cookbook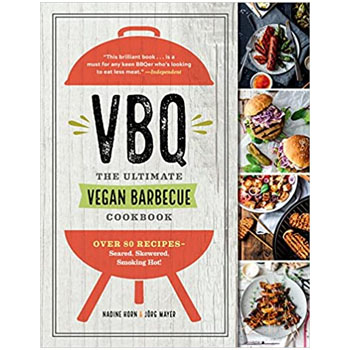 The bane of a vegetarian or vegan social life; being invited to a BBQ. Not anymore.
This is the kind of cookbook that after you bring a few recipes to share with friends, they'll ask you if they can cook everything vegetarian at the next BBQ.
Honestly, this is a grillers dream guide. It begins by giving solid advice on picking your BBQ, the coals, and even just general maintenance and grilling tips.
From there, it moves on to the meat (or meat-less as the case may be) of the book, and that's the recipes. From tofu to veggies, from marinade to charr, it lays it all out for you.
7 - Caribbean Vegan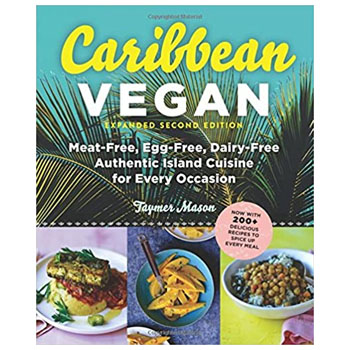 If you want to bring the spice of the Caribbean into your kitchen but you want to keep it meat-free, dairy-free, and stress free too, buy this book.
It mingles the African, French, Spanish, and Asian influences into the traditional authentic cuisine of Barbados, Jamaica, Trinidad and Tobago, and many more.
Taymer Mason has lovingly collected over 75 true to their roots vegetarian recipes just as soulful as the originals. From sweet to savory and all the delightful recipes in between, there is mouth watering flavor on every page.
8 - The Hairy Dieters Go Veggie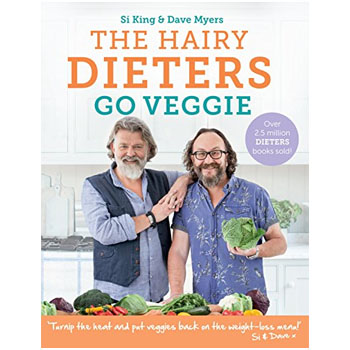 The Hairy Bikers are a British institution, and in their bestselling Hairy Dieters cookbooks, they look to make some of the favorite dishes without the calories.
Known for their love of big flavor and big indulgence, you can expect just as much passion and decadence with a side order of health.
They are by no stretch of the imagination vegetarian themselves. Still, they have collected recipes that will appeal to the meat eater and the veggie alike.
These recipes definitely stick in the memory, from veggie Lancashire hot pot to how to make your own healthy vegetarian sausages.
9 - Minimalist Baker's Everyday Cooking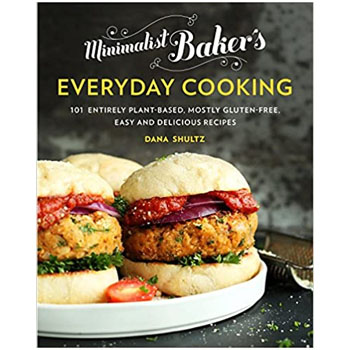 This is another cookbook born from an incredibly popular blog.
If you don't know the Minimalist Baker, the ethic is simple; the recipes have to be ten ingredients or less, take less than half an hour to make, and only use one pot or pan.
The cookbook contains tips on how to keep a vegetarian-friendly kitchen and larder, as well as over 101 vegan recipes.
This is no-fuss cooking and simplicity is matched by the unforgettable taste of each and every dish.
Related: The Best DIY Plant-Based Big Mac Recipe (Sauce, Burger, Fries)
10 - Plenty
It's the cover that changed the world and propelled author Yotam Ottolenghi from a revered chef and restaurant owner to a globally famous celebrity chef.
From the sweet potato to the aubergine, the luscious artwork in this cookbook makes every meal jump out from the page.
Combining his Cordon Bleu background with his Mediterranean upbringing and love of spices, he surprises with every recipe.
He makes vegetables truly as delicious to look at as they are to eat.
11 - Vegetable Kingdom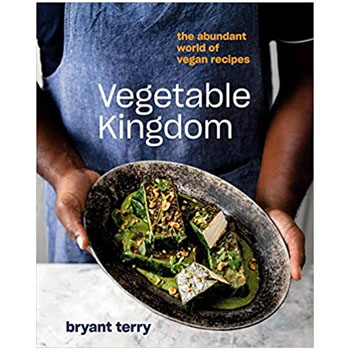 I can't express how excited I was to get my hands on the new Bryant Terry cookbook Vegetable Kingdom.
The soulful chef won awards for his first cooking book with a vegan twist Afro-Vegan, and he has gone further with his second cookbook.
Recipes include vegan and vegetarian food like dirty cauliflower and millet roux mushroom gumbo.
It showcases ingredients and seasonal vegetables in easy to follow recipes with beautiful images and clear instructions.
Bryant Terry even makes sure each dish comes with its own soundtrack to truly nourish the soul.
12 - Vegan With A Vengeance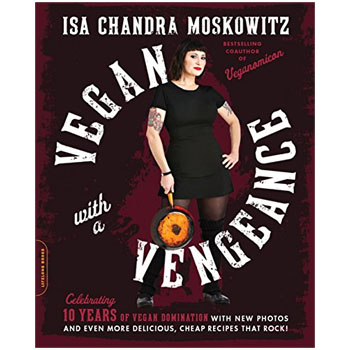 I love Isa Chandra Moskowitz, and her Post-Punk Kitchen blog is one of my go-to sites for dinner inspiration.
This is why it's easy for me to recommend the anniversary edition of her compendium of hardcore rockin'n'rollin vegan food.
This isn't just the usual everyday vegetable cooking. This is food that punches you with flavor and then kicks you right in the vegetables with health and animal rights.
There isn't a single recipe of hers that I've tried and didn't like, and every time I cook I give praise to this cooking goddess.
13 - The New Vegetarian Cooking For Everyone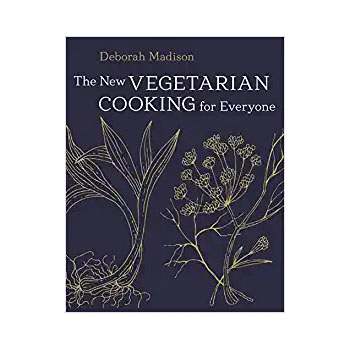 Follow us down the vegetable cooking rabbit hole and the Queen using a carrot mallet to whack brussel sprouts around the croquet pitch is Deborah Madison.
What these other cooking book authors have managed to achieve is built on the legacy she laid down.
This new revised edition of her compendium of vegetables and vegetarian food is a must buy and may earn just as much reward and recognition as when it was first released in 1997.
It is rich with simple everyday meals that will make you fall in love with vegetables all over again.
14 - How To Cook Everything Vegetarian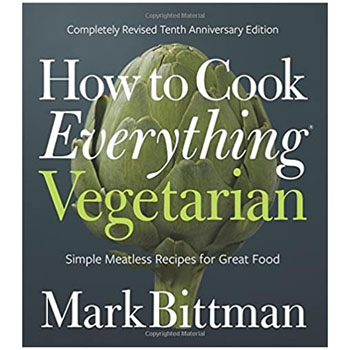 If Deborah Madison is the mother who wrote the modern book on cooking vegetables, Mark Bittman is the father.
In the new 10th anniversary edition of his book, we are given color photography for the meals many of us have been making for over ten years now.
If you don't already own this essential cookbook, then you need it on your shelf.
There has never been a better time to find your great love for every vegetable, from sweet potatoes to artichokes, with the new edition.
15 - Viva Vegan!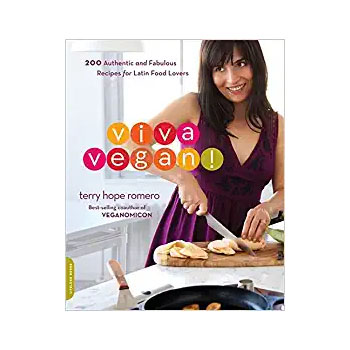 If you want to experiment with new flavors and vibrant fresh vegetable-based cooking, you need this amazing new book from the co-author of the Veganomicon.
Terry Hope Romero is a chef that shares her passion in every recipe, but in this book, the proud Venezuelan-American shares plenty of really delicious vegetable versions from classic Latin cooking.
Which Vegetarian Cookbook Is Right For You?
This list is in no particular order, and each and every one of these cookbooks would make an indispensable addition to your shelf.
I recommend you go with the one that appeals to your heart and mind the most.
But the Wicked Healthy Cookbook is probably the most versatile and well-thumbed on my own. It offers a little something for everyone and is a great place to start.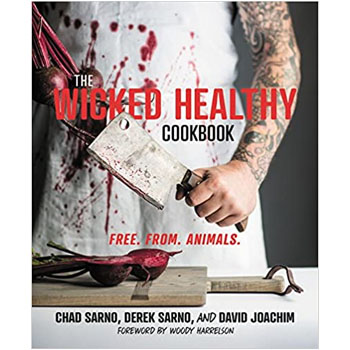 The Wicked Healthy Cookbook
Our #1 Recommendation
Easy to prepare meals
Diverse range of dishes
Great beginner vegan recipes that will also work well for more experienced cooks
Great for veggies/omnivores looking to transition
Check Current Price
About the author