Chest wrinkles are a common problem for both men and women as they age. These wrinkles can make you look older than you really are, and can be tough to get rid of.
Fortunately, there are a number of products and procedures available that can help reduce or prevent chest wrinkles.
In this article, we will discuss the best products and procedures to prevent chest wrinkles. We'll also explore why these products work well and how they can benefit your skin.
The Best Product for Chest Wrinkles
The two major types of products that prevent chest wrinkles are pads and creams. Pads can be made from a number of materials but silicone is the most common.
Here are the best chest wrinkle reduction and prevention products available right now.
UV rays from the sun are the number one cause of wrinkles and fine lines. As the sun beats down on your skin, it breaks down your collagen and elastin which leads to sagging skin and wrinkles.
If you're looking for fast relief from your aging chest skin, the BlumBody chest wrinkle silicon pads can help in as little as four hours.
The dermatologist-approved pads are even reusable and you can get 15-20 uses as long as you take care of them and store them properly.
Use the same rejuvenating technology and apply it to your face with the extra face wrinkle prevention pads included.
One of the most reputable brands in the industry, Gold delivers the best cream for chest wrinkles and your neck.
This product is enriched with hyaluronic acid which works to improve your skin's elasticity while also providing intense hydration.
The box claims 82% of users experienced softer and smoother skin immediately after applying and 85% saw texture improvement within 1 day.
Those wondering how to use different gel for wrinkles can look to creams as a similar product to compare.
Muzooy gives more than just one way to rejuvenate your decollete, they give you four individual silicone pads.
Made to increase your blood circulation and stimulate your collagen production, these chest wrinkle pads will keep you looking young in your chest area.
They are hypoallergenic and 100% natural so anyone can use them without fear of allergic reaction.
Wear them comfortably under your clothes or while sleeping before you go to bed. The pads even help prevent wrinkles for side sleepers.
Your Décolleté area will never look better with these Skywee anti-wrinkle chest silicon pads. Not only does your chest get a rejuvenating pad but there's also one for how to prevent neck lines.
The pads themselves are made with hypoallergenic materials and medical-grade silicone so you won't have to worry about any negative side effects.
If used regularly, you should be able to improve your blood circulation and collagen production.
You should be able to wear this décolleté and neck pad anytime of the day too so it will last for as long as you want to keep it on.
Designed to cover more of your décolleté area, these Silky Pad anti-wrinkle pads are a must-have for anyone who wants to improve their chest wrinkles.
The pads are made of 100% pure medical-grade silicone which is safe for all skin types. These pads are washable and reusable and you'll get two per pack so they can last you quite a while.
To get the best results, make sure your skin is free from any lotions or oils that may have built up. Once applied, you can leave it on all day as long as you are comfortable.
The Best Procedures on How to Prevent Chest Wrinkles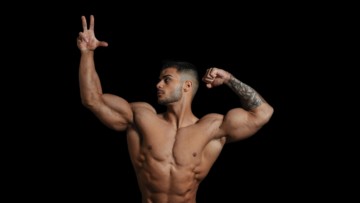 The best chest products will only cause you to fix a problem but they won't teach you how to prevent it in the first place.
To give yourself the best chance at a firm and hydrated décolleté area use the procedures and methods below.
Always Wear Sunscreen
UV rays from the sun are the number one cause of wrinkles and fine lines.
As the sun beats down on your skin, it breaks down your collagen and elastin which leads to sagging skin and wrinkles.
To prevent this, always wear sunscreen when you know you'll be exposed to the sun, even for short periods of time. Cloudy days are misleading and can also lead to skin wrinkles if you aren't prepared. It's also a good idea to reapply sunscreen every few hours or as directed by the sunscreen's instructions.
Use Vitamin C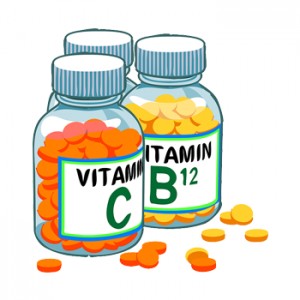 What many people forget is that vitamins aren't just good for your insides, they're also good for your skin.
Vitamin C is a powerful antioxidant that can help improve the appearance of wrinkles by boosting collagen production.
You can find this vitamin in many different forms such as serums, creams, and even dietary supplements.
You should apply as directed on the label for best results as each product and brand will contain different potency amounts.
Moisturize Consistently
One of the leading causes of chest wrinkles is dry skin.
When your skin is dry, it's more likely to develop wrinkles and fine lines. To prevent this, make sure you are moisturizing your skin every day.
It's best to use a heavier cream at night so it has time to sink in and work its magic while you sleep. In the morning, a lighter lotion or gel will do the trick.
If your skin is extra dry, you can also use a humidifier in your home to add moisture to the air.
FAQ
Why do people get wrinkles on their chests?
Skin can be overexposed to extreme elements like UV rays or dry weather that will break down the collagen and elasticity of the skin layers. When this happens , it will cause the skin to sag and develop wrinkles.
Are there medical procedures for chest wrinkles?
Yes, there are medical procedures such as laser resurfacing, dermal fillers, and microneedling that can help improve the appearance of chest wrinkles.
Can you put retinol on your chest?
You can use retinol on the skin on your chest. If you do choose to use retinol, make sure you start with a lower-strength product and only use it a few times a week to see how your skin reacts.
About the author